Stay connected with customers in the work from home age.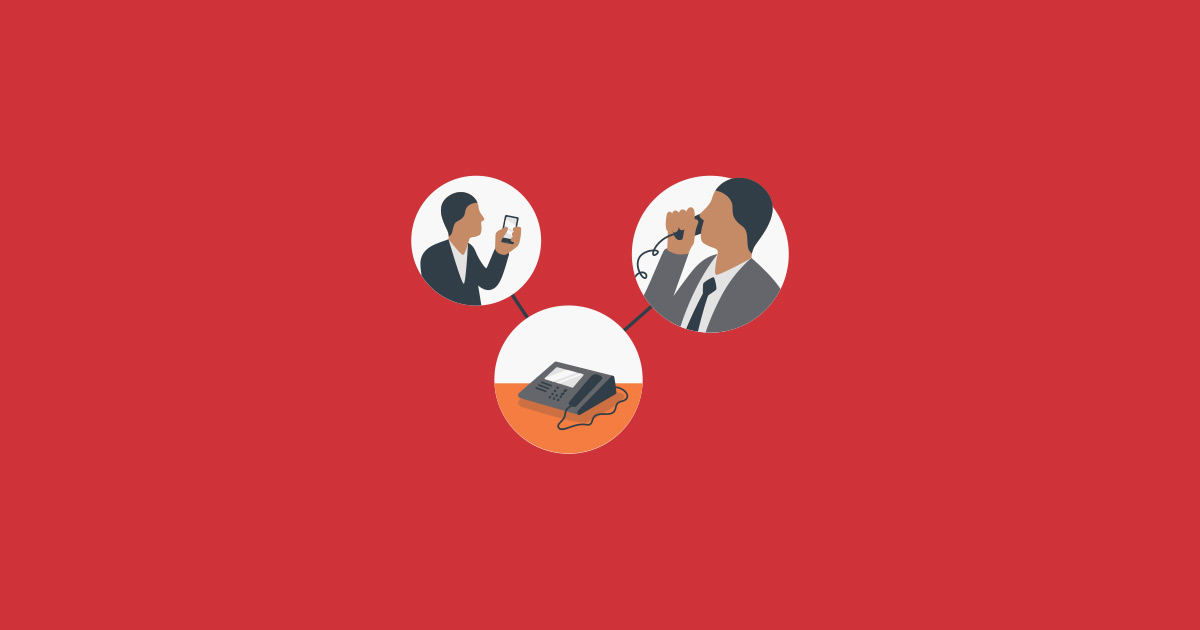 If you're wondering how to stay connected to your customers under the current circumstances, you are not alone. The rise of work-from-home practices is making it challenging to stay top of mind with your loyal customers. Fortunately, there are technology tools you can use to resolve this disconnect.
Define your "staying connected" goal.
Instead of immediately experimenting with various technologies, let's take a step back to define your business goal. You want to maintain a strong customer experience so customers keep coming back to buy more goods and services from your company. Your specific business connection goal will vary depending on the revenue and customer loyalty. To inform your thinking, take a look at these connecting goals. 
1. Communicate your COVID-19 protections and guidelines.
Drawing customers to your physical location is easier if they know what to expect. Specifically, your customers may have questions and concerns about your company's COVID-19 safeguards and guidelines. Once you have your COVID-19 measures like enhancing cleaning and distancing adjustments in place, communicate them to your customers. 
Here are a few ways you can communicate your COVID-19 precautions to customers:
Update your company's Yelp profile. Yelp now includes a feature to showcase COVID-19 precautions. Consider updating this information for your business.
Send an email to your customers. 
Post an update on your website and social media.
Post a sign on your door.
2. Ask satisfied customers to write reviews on review sites. 
The goal could be to obtain two or more completed reviews on websites such as Yelp or TripAdvisor each month. Use these steps to get more reviews:
Review a list of customers who have bought from your company multiple times in the past 90 days. Customers who have bought several times clearly like what you have to offer.
Call one customer to express your appreciation for their business. Ask them what they liked most about working with your business (e.g., "I liked that you stayed open late on weekdays so I can get my errands done!").
If the customer engages with your call in a positive manner, ask them to write a one to three-sentence review on a specific review site. Be prepared to guide customers through the process of writing an online review in case they have any questions.
Repeat these steps several times to obtain more customer reviews.
3. Publish a blog post celebrating a customer or give helpful advice to customers.
Sometimes, it is tough for business owners to know what topics to cover on the company blog. Consider setting yourself a challenge to engage with customers and write about their experiences with your company. As an alternative, publish a blog post that provides helpful tips (e.g., How your business can use free Google Shopping listings).
4. Install live chat on your website to improve customer service.
Giving loyal customers more opportunities to interact with your company digitally is a good option if face-to-face interaction is not available. For instance, consider installing a live chat service to your website. According to Capterra, a website with over one million reviews of business software, some of the best live chat services include GoSquared, Subiz and Drift. The goal in this case would be to install live chat software and measure how many customers use it.
5. Grow your company's social media audience.
Your company can use social media to connect with customers. For example, you can offer a free coupon or reward to the customer who posts the best photo of your restaurant on Instagram. Your goal might be to run one contest per month or per quarter to engage with customers who are working from home.
Staying connected with customers digitally in five hours per week: A guide
By this point, you will have your staying-connected-with-customers goal defined. The next step is to put it into action. Business owners are usually busy with many different responsibilities, such as hiring employees, addressing customer questions, and managing suppliers. In that case, monitoring review sites or updating social media might feel like one more task. However, if customers are working from home, you might not have much activity in your brick-and-mortar location.
Using this plan, you can engage with customers in five hours per week. To make this easy, work through one step each day of the work week. Of course, if you happen to have more time in one day, you can always do more!
In this example, you have set your goal to improve customer loyalty by offering a contest where customers share their favorite experiences about your business. You will take the top three stories that get the most likes and choose a winner to receive a $100 gift card. To put this plan into action, you can use the following steps. 
Monday
Contact five to 10 of your most loyal customers by phone and email to tell them about the contest. Invite them to post their stories when the contest starts. If you have some additional time, create a social media post based on the most positive review somebody has written for your business on one of the major review sites.
Tuesday
Write a social media post on Facebook (substitute for Instagram, Twitter or whatever platform you have the most followers) inviting customers to share their stories. Remember to give everybody a clear deadline (e.g., "Post your story by Saturday at 12:00 p.m. to be considered for the contest with the hashtag #BestMemory") to submit their entry.
Wednesday
Connect with your customers on social media as the post unfolds. Throughout the day, keep an eye out for loyal customers that contact you and invite them to join the contest. After all, working from home for long periods can get boring! The prospect of winning a gift card can add a little excitement.
Thursday
Personally connect with customers on social media and by phone. If somebody posts a question to your company's social media page, see if you have already addressed that question in a blog post. For example, if somebody posted a question asking about rural internet providers, we could post a link to our guide to rural internet providers. Giving customers in-depth answers to their questions is one more way to stand out from the competition.
Friday
Remind your social media followers that the contest will end on Saturday. Make a few phone calls to your customers to encourage more people to share their thoughts.
Saturday
Announce the winner of the contest and invite them to claim their gift card by contacting you. Once the customer claims the prize, take a few minutes to connect with them by phone personally. Set a reminder to follow up with the prize winner in 30 days to see if they had a good experience.
What else can business owners do to connect with customers?
Contests are just one option to engage customers. You can also publish answers to common customer questions in a blog post. If few people are coming to your brick-and-mortar location, you may have the opportunity to take on a different project such as renovations or new decorations. In these types of renovation projects, continue to share updates with customers, and explain how your renovations impact them.
For example, if customer service will be unaffected because your employees are working from home, then highlight this on social media. Sharing prizes and news about your company's improved customer service are just two ways you can stay connected. Put these tips into action by thinking up a way you can stay connected with your customers when they are working from home.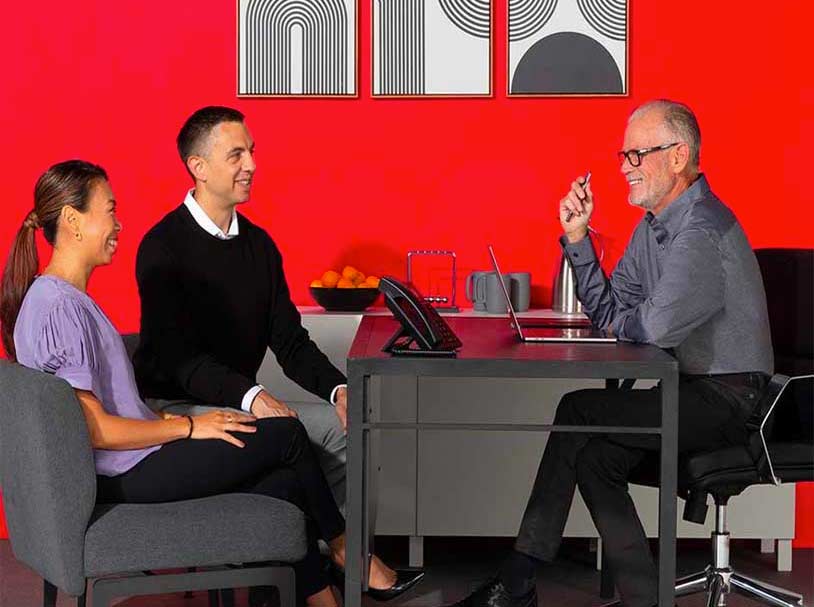 Learn more about how Ooma Office can help your business.
Thank you!
An Ooma Office Sales Representative will be in touch shortly.
866-573-0707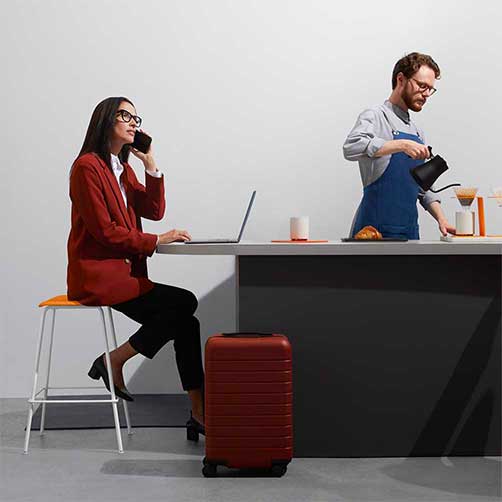 Learn more about how Ooma Office can help your business.
Just call 877-621-0515 or click this to CHAT. Or, fill out this form and someone will reach out to you shortly.