Enhanced Call Blocking
Robocalls are an unnecessary burden on your business operations, taking up valuable time that could be used elsewhere. With an estimated 48 billion robocalls in 2018, a 57% increase from the 30 billion robocalls in 2017, the trend is growing worse. Ooma Office Pro includes Enhanced Call Blocking that allows you to get back to business.
GET OFFICE PRO
Thank you!
An Ooma Office Sales Representative will be in touch shortly.
866-573-0707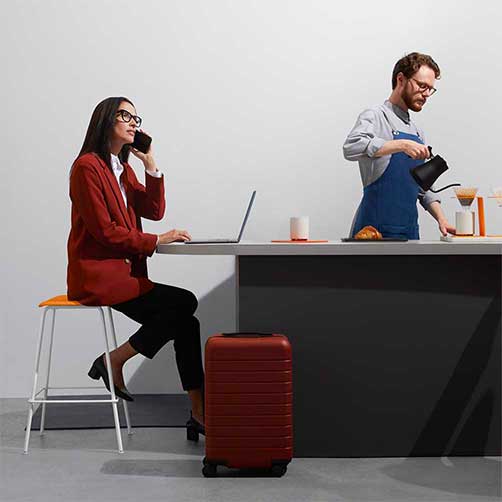 Get Ooma Office Pro
Get additional features, block unwanted callers, do call recoding and more for just $24.95 per user/mo
Affordable price
40+ Features
No contracts
Get Ooma Office Pro
Upgrade to a smart business phone for only $24.95 per user/mo.
Sign up for Ooma Office Pro by January 31st, 2021, and get a free T21 phone rental.
Enhanced protection against robocalls.
Robocalls are an annoyance that can waste precious business resources, that's why Ooma Office Pro uses Enhanced Call Blocking to put a stop to them. It automatically screens all incoming calls against a dynamic database of more than 2 million known and verified robocall numbers. If there's a match, the call is automatically blocked and will never ring your phone.
Anonymous Calls
Phone scammers and telemarketers often mask their numbers to remain anonymous, showing up as 'Private Number' on your Caller-ID. Ooma Office allows you to choose whether these calls are automatically blocked or sent straight to voicemail.
Block List
If you're receiving suspicious calls from the same unknown or known numbers, you can take action with the Ooma Office block list. You can place a number there in two convenient ways, by adding it on the Ooma Office dashboard or by selecting it from your call history. You can add up to 1,000 numbers on the block list.
Get Your Business Phone Number
Customize Your Phone System
How many employees will use a phone?
Do you have internet ports (hardwired) everywhere you want a phone?
---
Do you need a separate conference phone?
---
Do you want to connect a physical fax machine?