Call Queuing for
Ooma Office Pro Plus
From handling calls during busy periods to creating a simple call center, Call Queuing makes it easier than ever to increase productivity, customer service and more.
Or call 877-353-5185.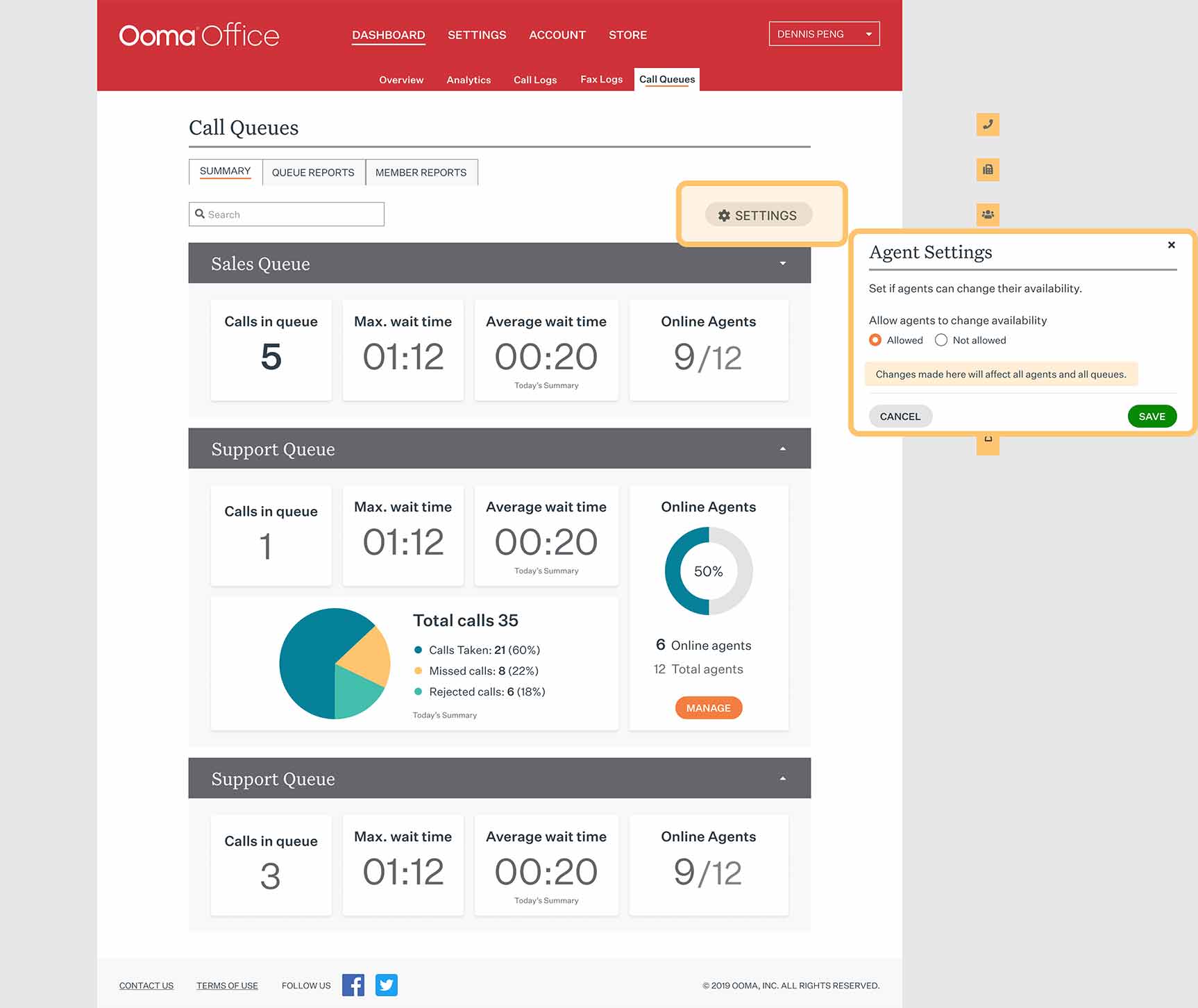 The simple call center for your small business
With Ooma Office Pro Plus, it's easy to create a simple call center for inbound calls. Your calls will automatically route to the first available agent, so you won't have to worry about putting customers on hold during busy times.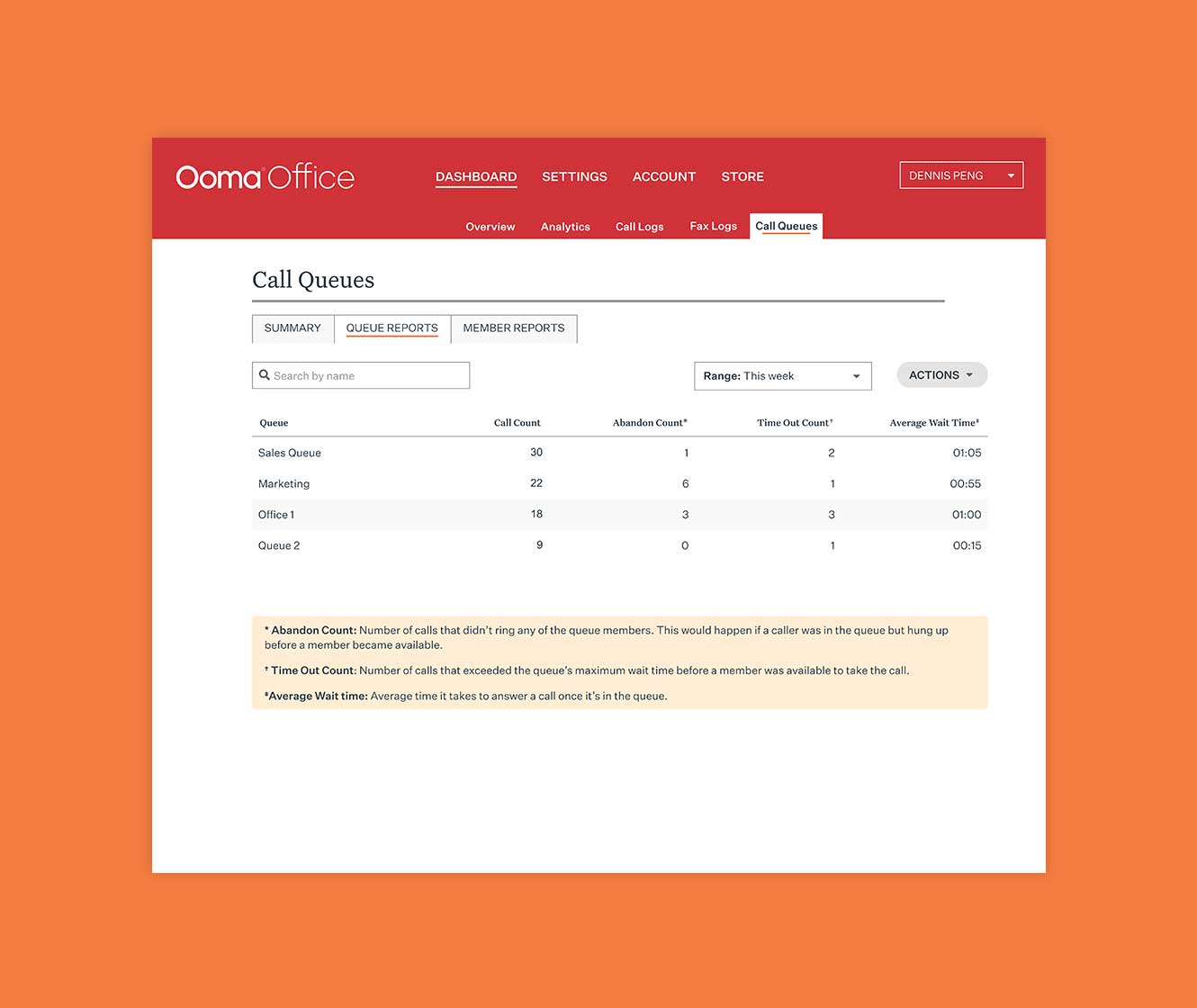 Use call queue reports to increase productivity.
Get a quick overview or dive deeper with queue metrics like average wait time, abandon count, as well as agent metrics such as rejected calls and average ring time.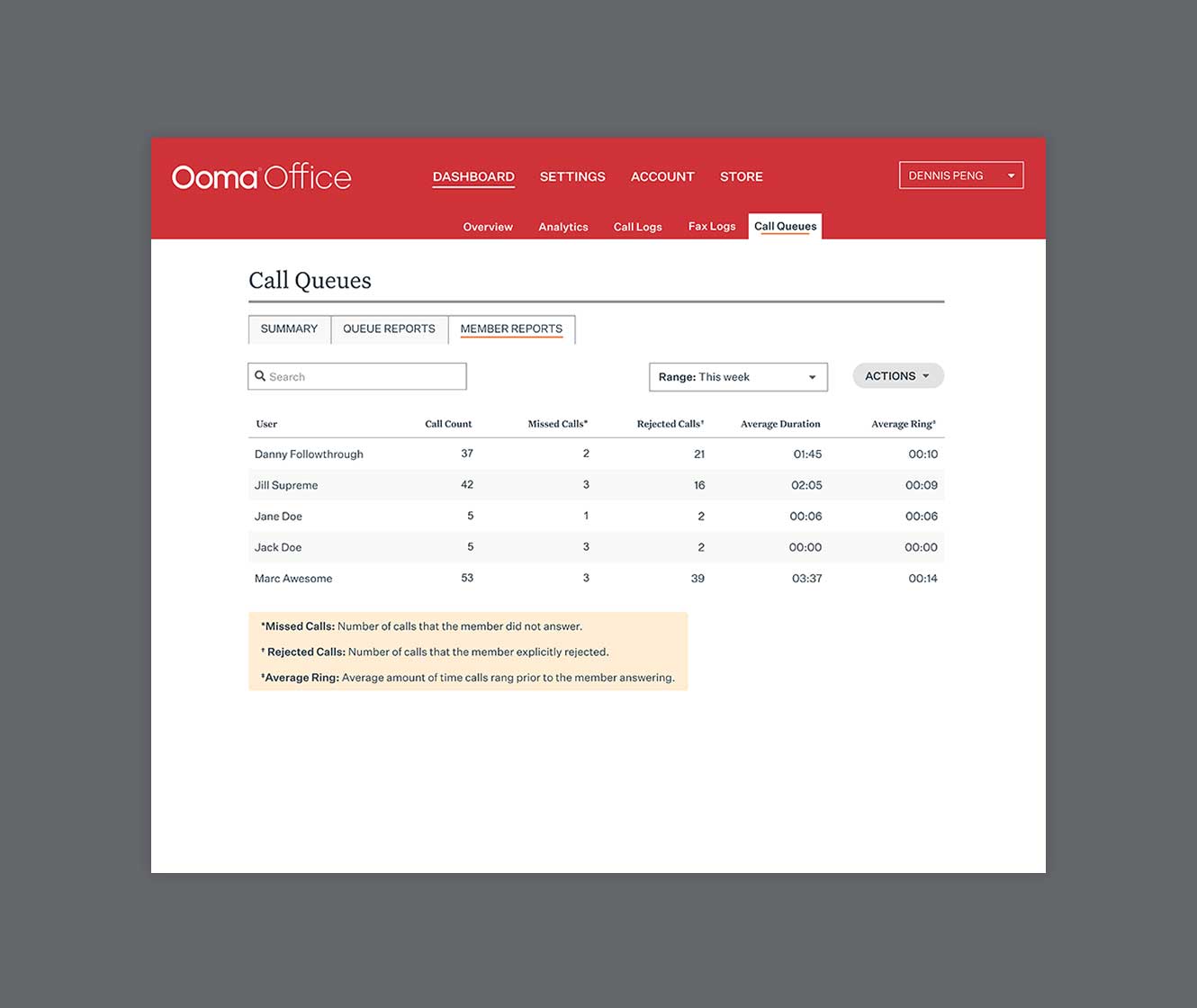 Stop missing calls.
A missed call is missed business. With Call Queuing, your customers won't be left frustrated in the dark. You can have an automatic greeting let a customer know that it might be a wait and keep them on the call until someone picks up. You'll pick up more calls, and have happier customers.