The essential guide to rural internet providers.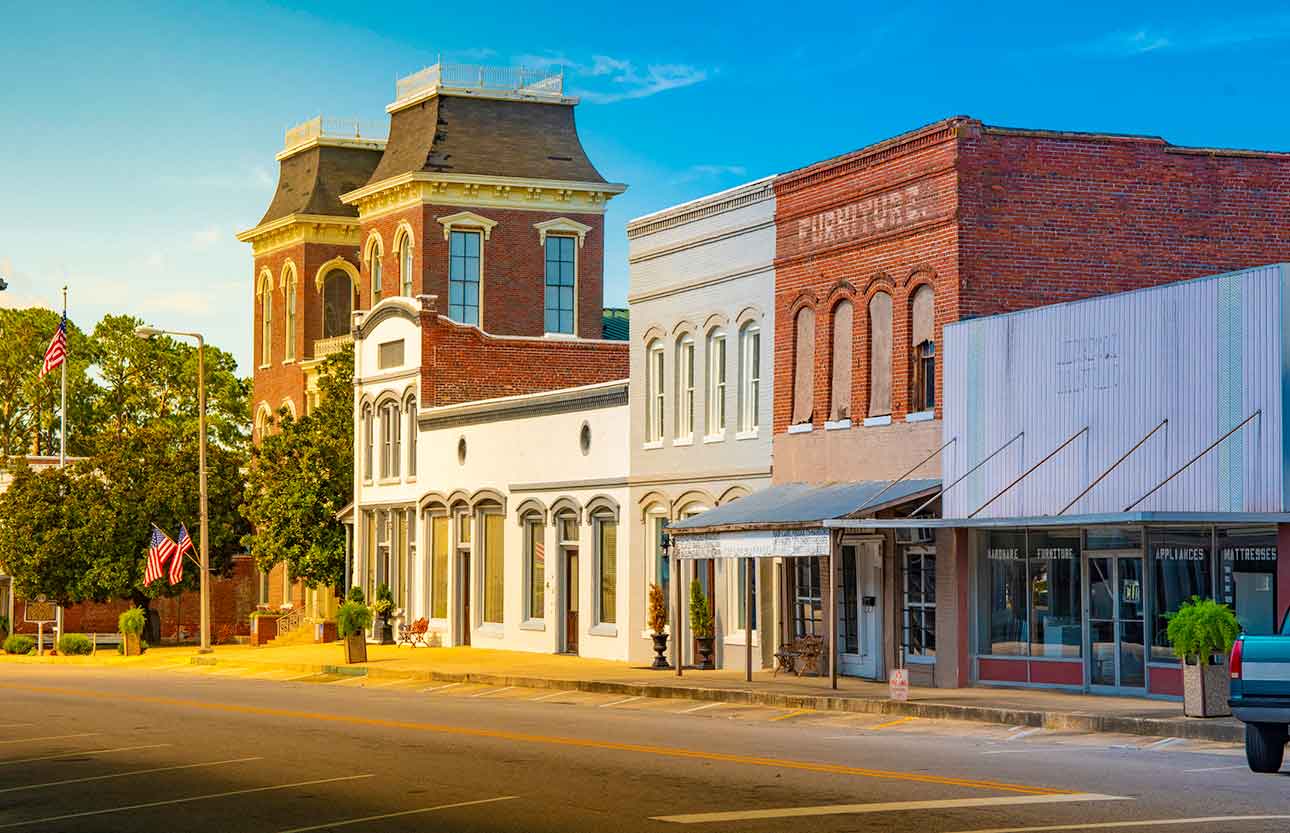 Years ago, rural businesses only had one choice for internet access: dial-up. That's changed. There are now multiple broadband internet access options to small businesses in rural areas. To guide you through the options, here are some of the most popular ones that provide the speed you need to browse the web, make calls and serve your customers.
Guide to Rural Internet: The Five Key Options
If you and your customers live in a rural area, your internet service options will be different compared to what we see in large cities. While download speeds in rural areas may not be the fastest, they are far better than they were just a few years ago. As you consider different options, measure these options against the FCC guidance on broadband, which requires 25 Mbps for download speeds and a three megabit upload speed to access new digital services like streaming video. Anything less than that speed may lead to a poor experience using services like video.
1. Satellite Internet
While each satellite internet provider has a different offering, we used data from broadbandnow.com to outline typical options.  
Typical download speeds: up to 25 megabits; however, some providers are working on 100 Mbps connections
Typical upload speeds: varies with some providers offering up to 3 megabits
Pricing: depends on the package you select. For example, Viasat's monthly price varies between $30 and $150 per month.
Bandwidth: SatelliteInternet.com notes that some bandwidths have data caps, so you may not be able to get unlimited data.
Availability: According to Broadband Now, satellite internet access is available across 100% of the United States.
A satellite internet connection has the advantage of not requiring any cables or telephone lines. However, this option involves a line of sight between the satellite and your business. Also, satellite internet service tends to have relatively high latency, according to the FCC. That means small businesses using satellite internet may see longer delays between when they submit a request and when the data arrives. You will also need to install a satellite dish on your building to access this service.
If customers come to your small business in person, you may also want to look into satellite TV. For example, some dental offices offer TV to patients in the waiting room.
2. Wireless Internet Service (also known as fixed wireless internet)
Using cell towers, wireless internet service is offered by many companies. According to Broadband Now, more than 1500 companies are offering fixed wireless internet service. Note that some companies operate in multiple states while others focus on a single state. Some of the national cellular carriers like AT&T and Sprint also offer wireless internet service. 
Typical download speeds: Speeds vary widely. There are many providers that offer 25 Mbps speed. There are more than a dozen fixed wireless internet service providers offering download speeds over 100 Mbps, according to Broadband Now. Some even offer up to 1000 Mbps (also known as gigabit internet).
Typical upload speeds: Upload speeds for two of the largest fixed wireless internet service providers are as follows: Rise Broadband offers 25 Mbps, while Etheric Networks has an average upload speed of approximately 7 Mbps.
Pricing: The price your small business pays depends on the area since some areas have more providers. For example, Starry Internet, operating in six states, offers 200 Mbps for $50.00/mo with no data cap (i.e., unlimited data). In contrast, TWN Communications offers services starting at $79 per month.
Availability: Approximately 51% of the U.S. is covered by fixed wireless internet service, according to Broadband Now. This percentage may change over time as more capacity is installed. For example, 5G wireless technology may make wireless internet service even faster in the future. The New York Times reports that 5G may be faster than Wi-Fi in some cases!
While fixed wireless service might sound like Wi-Fi, they are not the same thing. A Wi-Fi router typically has a range of up to 300 feet, which makes it an excellent option to provide internet access within your small business. By contrast, fixed wireless internet service connects users by installing a wireless receiver that connects to an access point within approximately 10 miles. For the best speeds, your business will need a line of sight between your building and the access point.
Not sure if wireless internet service is offered in your ZIP code? There is an easy way to get the answer — search for your zip code on the Broadband Now Fixed Wireless page.
3. Digital Subscriber Lines (DSL)
While DSL uses your phone line, it is far faster than traditional dial-up connections.
Typical download speeds: Range from 5-25 Mbps (i.e., it is possible to meet the 25 Mbps download standard with DSL) according to Broadband Now.
Typical upload speeds: Range from 1-10 Mbps, according to Broadband Now.
Pricing: The average DSL price is $43 per month across the U.S. As a result, it is the least expensive type of broadband internet connection, according to Reviews.org.
Availability: DSL internet service is available in 90% of the U.S., according to Broadband Now.
DSL internet service uses telephone lines to deliver connectivity. As a result, you do not face line of sight issues. Since DSL service is based on landline phone infrastructure, it is widely available. DSL internet connections are offered by large companies such as AT&T and smaller companies such as Earthlink.
Tip: Relying on a traditional landline phone system reduces your flexibility. For example, what if you are away from your office, serving customers who live in a rural area? You might miss important calls from other customers. That's one reason you should consider a digital small business phone system that can forward calls and use a virtual receptionist service.
4. Fiber-Optic
This type of internet connection is one of the fastest options on the market. 
Typical download speeds: 250 Mbps to 1,000 Mbps
Typical upload speeds: 250 Mbps to 1,000 Mbps
Pricing: The average price is $56 
Availability: Relatively limited in rural areas; it is mostly available in cities
If you haven't heard of fiber-optic internet service in your rural area, don't be surprised. This relatively new type of service is most common in cities. However, there are increasing investments underway to bring fiber-optic service to more rural areas. For example, there are several small towns, like Mitchell, South Dakota and Flora, Mississippi, that have recently introduced fiber-optic service, according to Broadband Now.
If you are in a rural area close to a suburb or major urban area, you have a greater chance of finding a fiber-optic internet service provider. 
5. Cable Internet
Typical download speeds: up to 100 Mbps or 500 Mbps
Typical upload speeds: 1.5 Mbps to 10 Mbps
Pricing: The average price is $58 per month
Availability: There are more than 400 cable internet providers in the United States
In contrast to fiber-optic, cable internet service is more broadly available because there are several hundred providers. The downside? Cable internet requires physical cables to be installed in the ground. In rural areas, there are fewer potential subscribers than in urban areas, which means it is more difficult for cable internet providers to earn a return on investment in less populated areas. As a result, this type of internet service in rural areas is relatively uncommon. Broadband Now summarizes the situation as follows: "Unfortunately, cable internet from any brand is a rarity in most rural areas."
Rural Internet Options: Consider multiple internet connections.
Your internet connection is vital to staying in touch with suppliers and customers. While households might be able to tolerate a temporary internet connection problem, businesses are different. Whether there is a storm or some other disruption, your customers expect to be able to contact you. Therefore, consider subscribing to two internet services. Your primary internet service might be a fixed wireless service with a 100 Mbps service. However, if that internet connection fails during a winter storm, you might find it valuable to have a DSL service in place as a backup.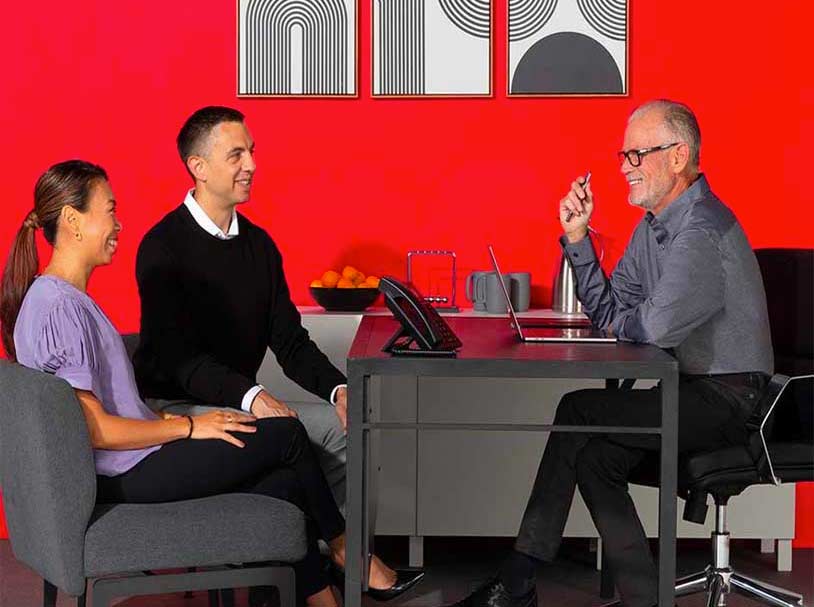 Learn more about how Ooma Office can help your business.
Thank you!
An Ooma Office Sales Representative will be in touch shortly.
866-573-0707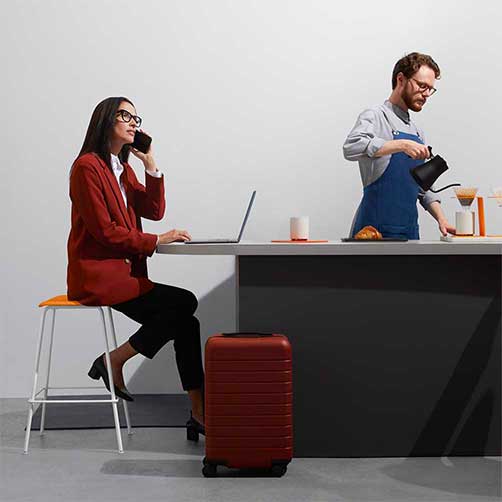 Learn more about how Ooma Office can help your business.
Just call 877-621-0515 or click this to CHAT. Or, fill out this form and someone will reach out to you shortly.