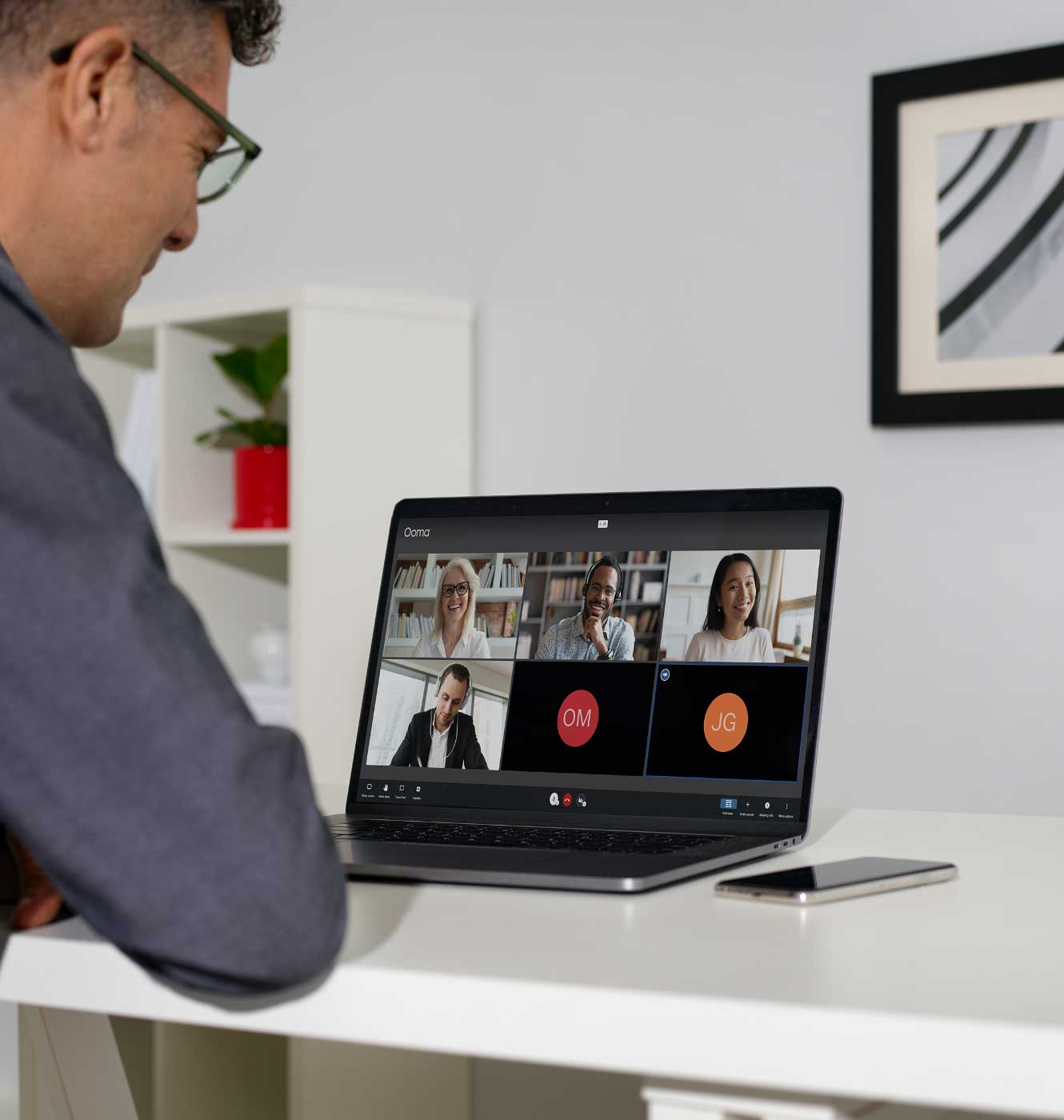 Instant online meetings. Collaborate anytime, anywhere.
Experience video conferencing on Ooma Meetings, a key feature included with Ooma Office Pro. Enjoy a more beautiful, intuitive platform that allows your team to huddle up and be productive from wherever, whenever.
GET STARTED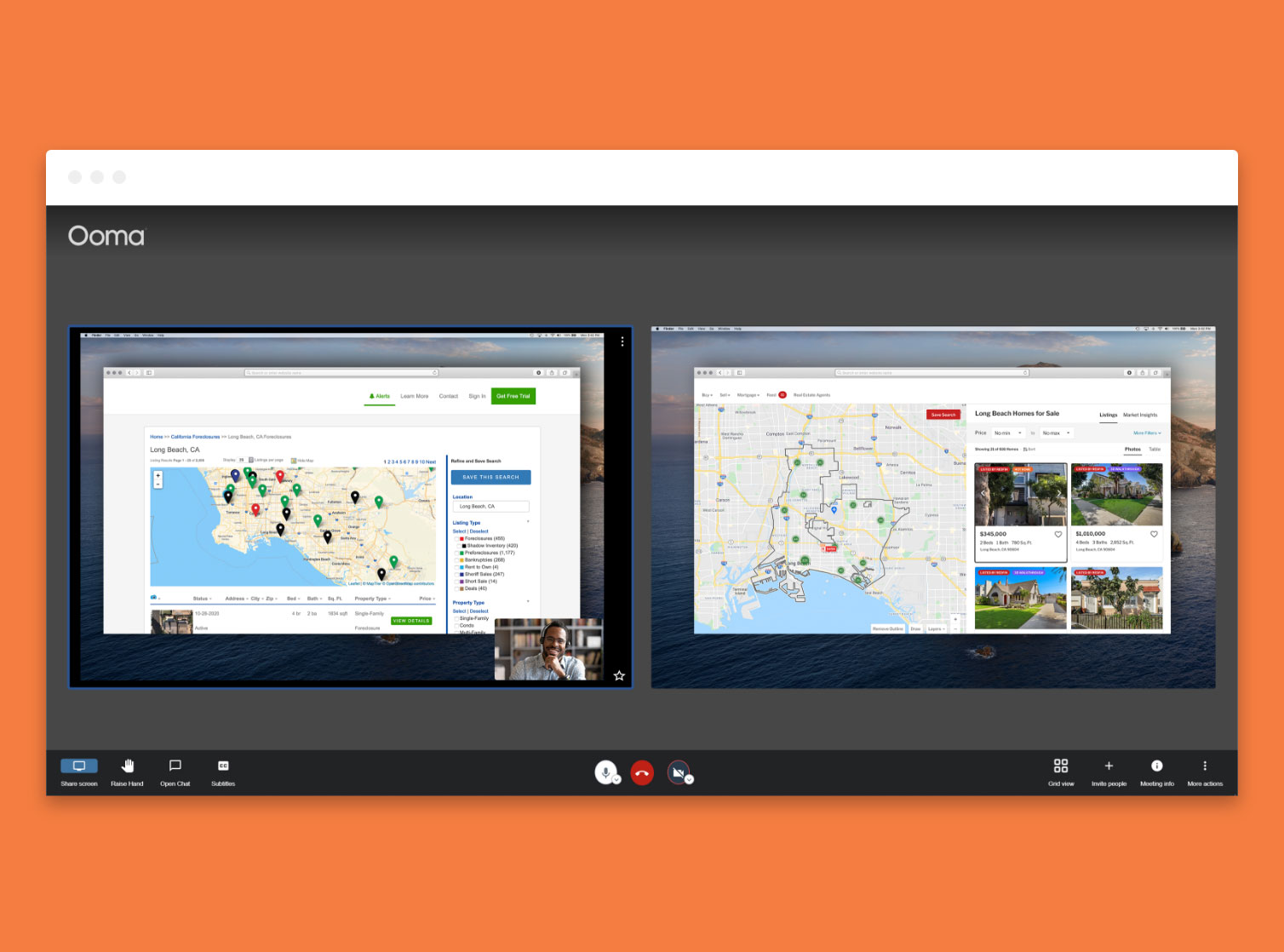 Screen-share simultaneously.
Unlike other video conferencing platforms,
Ooma Meetings allows two or more people to share their screens simultaneously. Compare notes easily, share information faster and enjoy more fluid collaboration. It's the ultimate virtual huddle experience!
Multi-user video conferencing.
Our platform is designed to provide an enjoyable experience and accelerate productivity, whether your meeting is large or small. Invite up to 25 participants to desktop share, invent, solve and collaborate.
Manage web meetings easily.
The Ooma Meetings dashboard gives you a full view of your meetings. Use it to create, edit, delete, view, and search for meetings. You can also create one-time or recurring meetings easily through the administration panel.
Easy integration with your Google Calendar and Gmail.
Keeping your meetings organized has never been easier! The Ooma Meetings add-on is available in the Google Workspace Marketplace. It enables you to send meeting invites from your Gmail, host meetings from your Google Calendar, and much more!
LEARN MORE
Ooma Video Conferencing Features
Screen Sharing
Easily share your desktop or documents.
---
Chat
Send messages to one or all participants during meetings.
---
Mute Options
The host can mute individual or all participants.
---
One-time & Recurring Meetings
No limit on scheduling the meetings you need.
---
Meet Now For Ad Hoc Meetings
Instantly meet using your unique ID.
---
Password Option
Requiring a password for any meeting is up to you.
Business Phone Plans
We offer two service plans, designed to suit a variety of small business needs. Ooma Office Pro includes extra perks like Video Conferencing, Desktop App and Call Recording in addition to Ooma Office's 35+ standard features.
Thank you!
An Ooma Office Sales Representative will be in touch shortly.
866-573-0707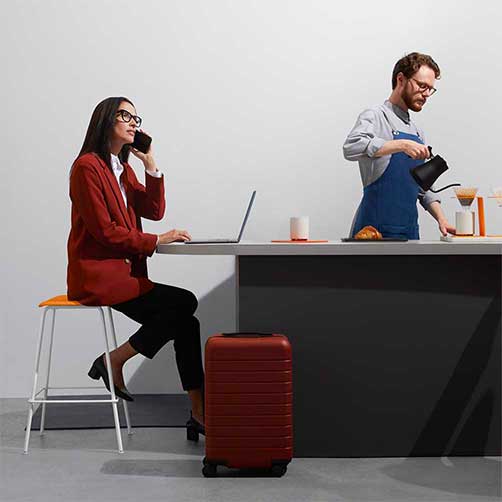 Shop three free phone offers!
Risk-free 30-day return
Call 877-621-0515
Get a Quote
Upgrade to a smart business phone for only $19.95 per user/mo.
Thank you!
An Ooma Office Sales Representative will be in touch shortly.
866-573-0707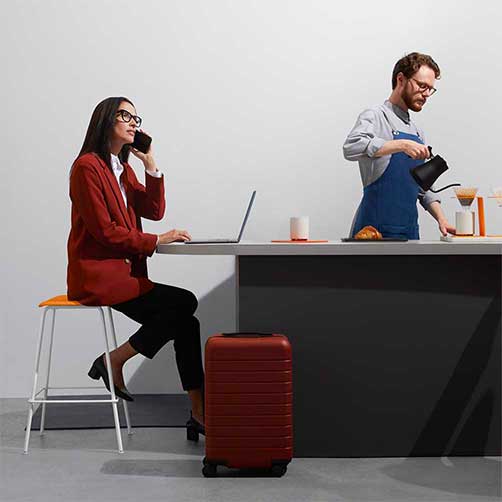 Get Ooma Office Pro
Get additional features, block unwanted callers, do call recording and more for just $24.95 per user/mo
Affordable price
No contracts
Video Conferencing
Desktop App
Mobile App
Call Recording
40+ Features
Get Ooma Office Pro
Upgrade to a smart business phone for only $24.95 per user/mo.