Business phone systems for healthcare industries.
When your mission is to provide excellent patient care, your communication system is a key component to delivering a positive experience. Finding one that is reliable and customizable to your needs will enable you to efficiently manage patient communication, scheduling, billing, and ordering supplies.
What do healthcare companies need from a business phone system?
There are a lot of responsibilities that a healthcare practice needs to juggle. Having a robust, reliable communication system is integral to making sure you are responsive and providing a positive patient experience.
Front office staff needs to be able to communicate efficiently with patients, making sure they're up to date on appointments and billing status. They also need to be in communication with insurance companies to answer coverage, coding and billing questions.
Doctors and office managers also need to communicate with staff and medical suppliers to make sure the practice is running as efficiently as possible so that team members can focus on providing quality patient care at all times.
No matter the situation, reliable communication is needed for a healthcare practice to run with peak productivity. Using a top rated business phone solution is an important part of that.
Ooma Business testimonials.
Operations Vascular Associates
We currently have 45 lines of Ooma Office and are very happy. When our staff travels, they can get their messages from wherever they are. And you can just pick up the phone, call an extension [in another office location] and you are right there.

Julianne Dorcy

Director
Hi Desert
PC Crew
They wanted one solution for all locations – where they could easily transfer calls – without a huge, expensive deployment. Ooma Office is ideal for when different nurses or administrators are working between locations.

Johnny Dutto

Owner
Advanced phone service features for healthcare.
A number of Ooma Business features are perfect for the day-to-day realities of the healthcare industry, helping you grow your business by communicating more effectively.
Professional greetings when busy with patients or after hours.

If you are unable to answer the phone when engaged with patients, or it's after business hours, your communication system should enable patients to leave messages with the appropriate person or department. It should also be able to provide answers to common questions. Ooma can help you do that, routing calls to specific people or departments and allowing you to easily build custom phone menus with helpful outgoing messages.

Stay connected to the practice, in or out of the office.

Using the Ooma mobile app, doctors, nurses and other healthcare staff can easily listen to voice messages and call back patients or other care providers using their business line on their mobile phone rather than their own personal number.

Respond faster.

With Caller-ID and Call Logs, you can see when various patients, doctors, insurance companies or hospital staff called and phone them back with one click. You can also easily forward a call to another office or clinic from your desk phone or mobile app.

Integrate into backend systems, including appointment calendars and billing.

Immediately recognize each patient and serve them faster with greater speed and greater accuracy.

Record calls for quality assurance.

Play calls back at your convenience for evaluation and training purposes. Upload key conversations to your EHR System for future reference and compliance.

No unexpected bills with all-inclusive pricing.

Eliminate long distance charges and save money on calls between offices, clinics and hospitals.
Want to learn more? Check out our downloadable white paper.
Get a healthy communications solution for your organization. Call 877-621-0515 for a free consultation and personalized quote.
2-line phone with 5-way voice conferencing.

Call volume:

Low to medium

Good for:

New or small businesses with basic desktop phone needs.[..more]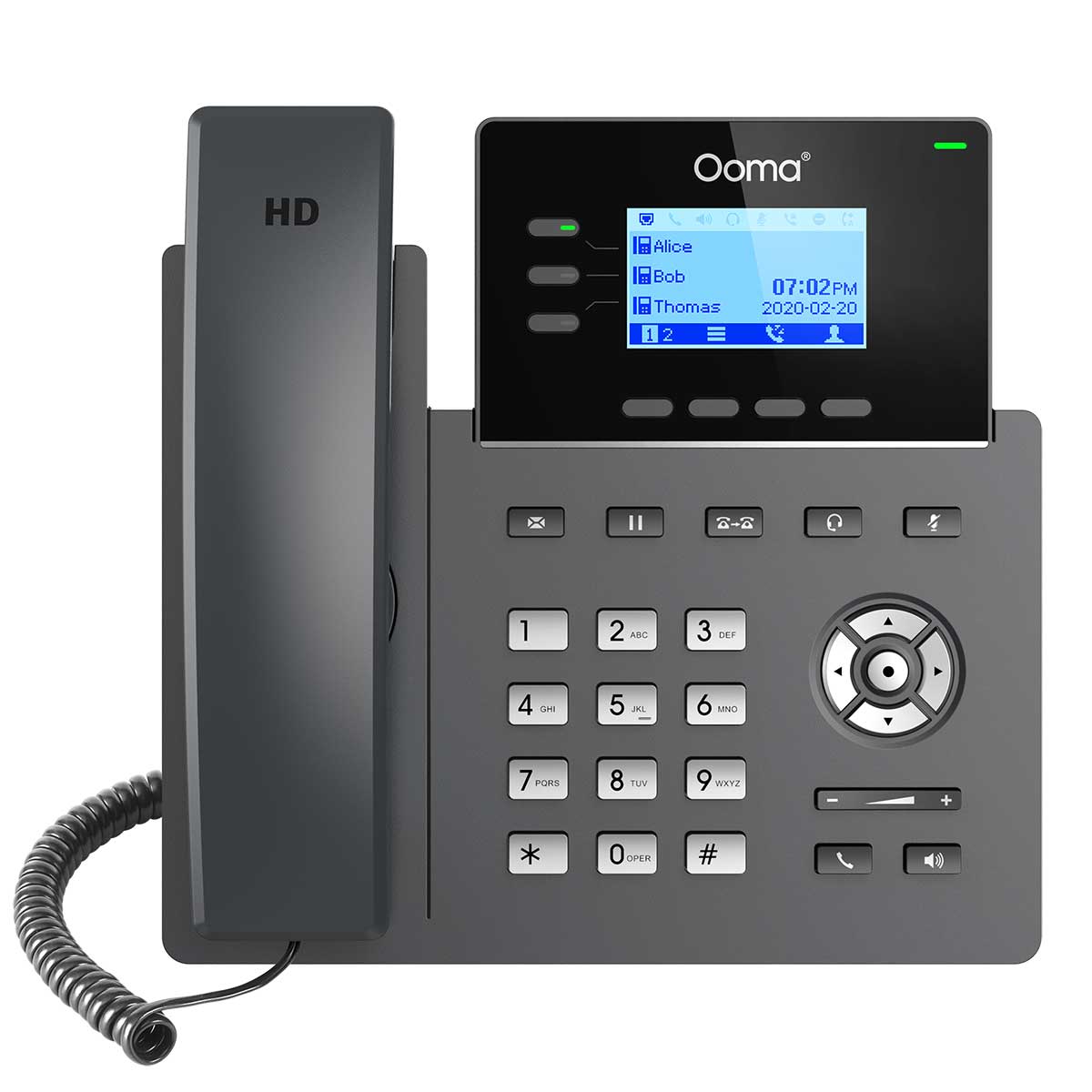 3 lines with full HD audio on speaker and handset.

Call volume:

Medium to high

Good for:

Businesses with remote and on-site desktop workers. [..more]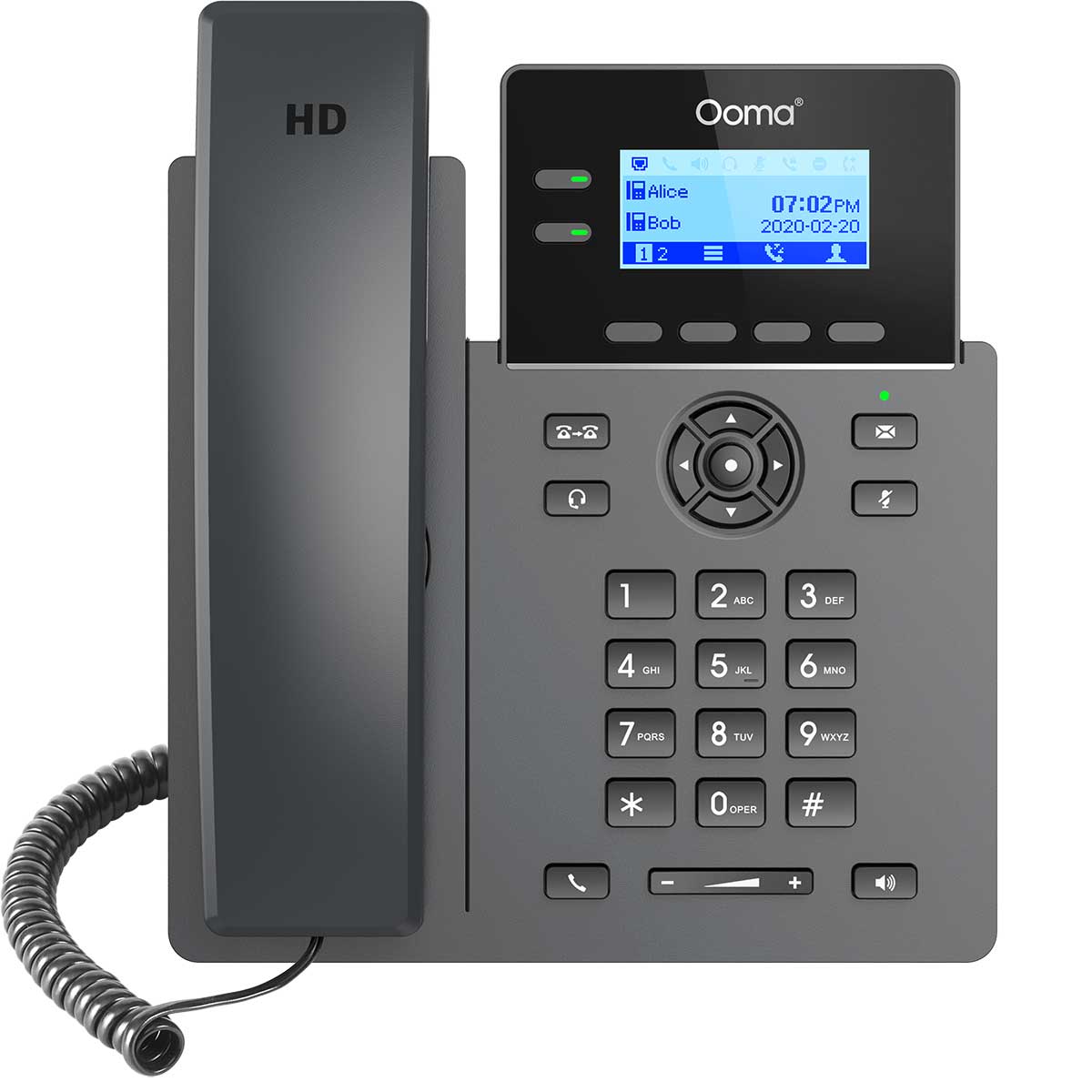 2-line IP phone with Wi-Fi capabilities and 5-way voice conferencing.

Call volume:

Low to medium

Good for:

Entry-level and small businesses that want to connect by Wi-Fi if an Ethernet cable isn't available. [..more]