How to use Google My Business listings to increase customer leads.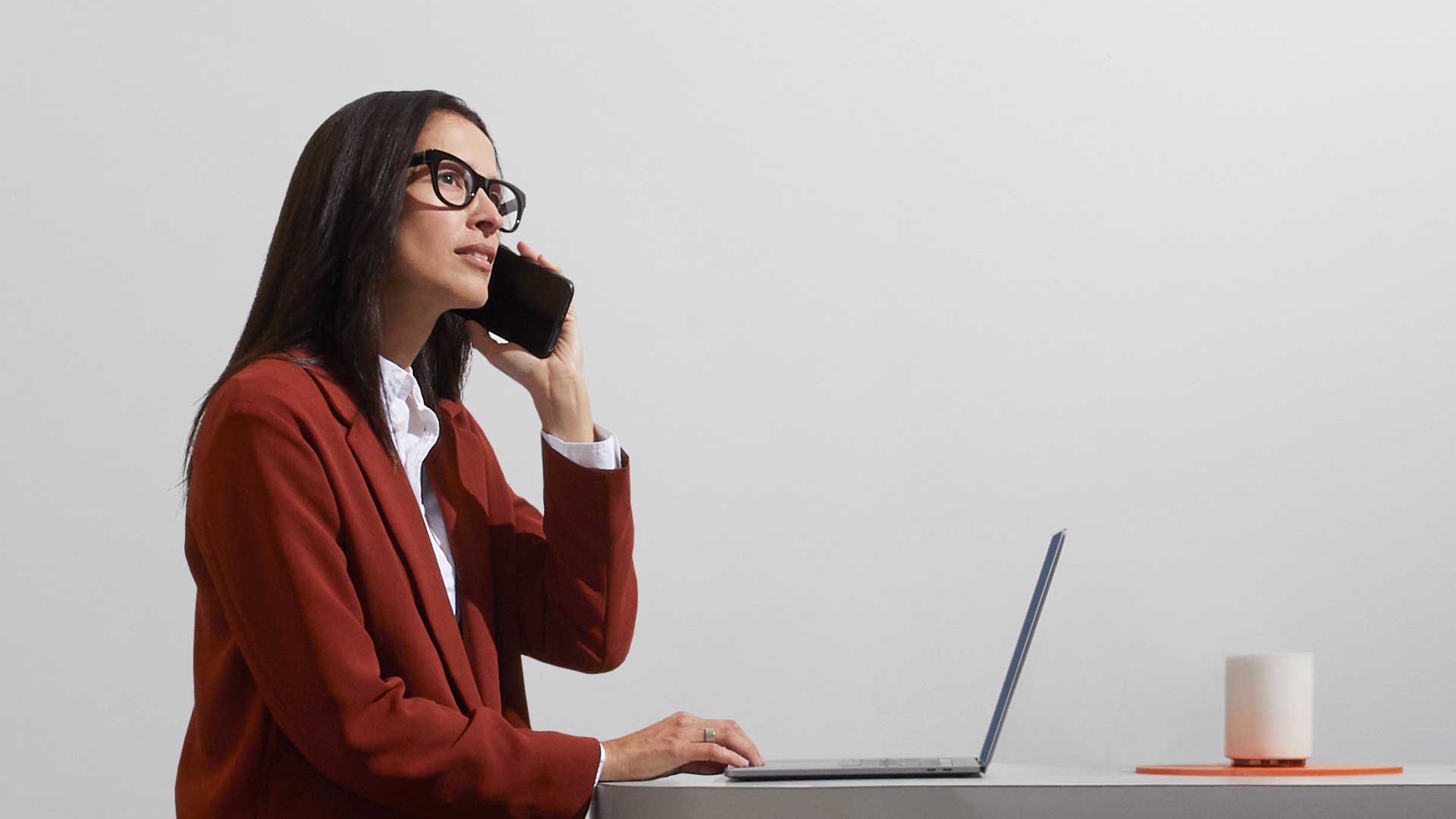 Each day, there are about 5.8 billion searches on Google, and for each of those searches, your small business has the potential to match with a prospect. Did you know that creating an online business profile can help you increase your Google business listing calls?
Formally known as a Google My Business profile, a Google business listing is an easy way for business owners to improve their online presence. This information you share can help you reach a wider audience, ultimately providing a way to convert online browsers into paying clients. Plus, there's no risk because it's absolutely free. Yes, you heard that right. It won't cost you a penny.
Will your Google My Business listing result in your phone ringing off the hook with new customer calls? Let's look at what Google My Business listings are, ways to get more Google business listing calls, and the potential implications for your company.
What is a Google My Business listing?
Google My Business is a free way for companies to share business information while expanding their online presence. After adding the basics like a website address, phone number or business hours, you'll make it easier for potential customers to discover you.
When you have an accurate and complete Google My Business listing, information about your company will populate across Google Search and Google Maps. This means it'll be easier for potential customers to find details about your business, including being displayed prominently in Google Search. Plus, users browsing or searching on a map can also discover your location.
Having a GMB listing also gives you the tools to provide better oversight to your company's online presence. You can dive into the analytics to understand who's searching for your business and how they interact with your business profile information. Additionally, you'll be able to respond to customer reviews, helping with both customer retention and creating a good first impression for potential customers.
You can also add photos to your Google My Business Profile. The impact of photos is significant, and businesses with photos can see 35 percent more clicks through to their website and 42 percent more requests for directions on Google Maps. For example, consider how a restaurant that shares pictures of the ambiance and meals instantly becomes more interesting than restaurants that can't entice you with photos of a cool interior or delicious meals.
What are the benefits of Google My Business?
There are three major benefits to creating a profile for your small business on Google My Business.
Visibility
By adding your business details to the GMB platform, you're improving Google's knowledge graph. This powers its ability to provide searchers with relevant and helpful information. Your visibility will increase, and your business information will be readily available across the Google ecosystem. You may also start to see an increase in Google business listing calls.
Depending on the competition you face from other local businesses, simply creating a profile could be enough to give you the edge. In more competitive markets, your profile will need to be fully optimized and regularly updated in order to achieve maximum visibility.
Local Impact
Nearly half of all searches have local intent. For example, local searches could be "auto mechanic near me" or "parking garage in Boston."
When you add your address information into your GMB listing, you're maximizing your local relevance to searchers. Your business could also get placed within Google's Local 3-Pack, which is a map of three suggested local results within Google Search. These local pack results appear above organic search results, giving you improved placement and maximizing impact.
Your display within local search is determined by three things:
Relevance: How well your business matches a user's search.
Distance: How close your business is to the searcher.
Prominence: How well-known or popular your business is.
Your GMB listing helps your local SEO for all three of these algorithm components.
Credibility
Even though there is no vetting process for a GMB listing, the expanded online presence your business gets from having a profile creates a feeling of authority and credibility.
Consider the decision-making process of someone searching for a local plumber. One small business has a full online presence within Google, including an address and contact phone number. Their business profile information is prominently displayed within the search window and within Google Maps. Subliminally, this business has the appearance of being credible and trustworthy.
On the other hand, another local plumber could only have a website presence without having all of their information populated throughout the Google ecosystem. Initially, this presents an information barrier because potential customers have to click through to the site. There's also the psychological implication. Potential customers who don't see a business's presence within Google may wonder about its legitimacy. A customer could wonder if contractors will show up on time or if the company has its act together enough to be fully insured.
How do you set up a Google Business listing?
A listing on Google My Business is completely free. Considering the potential impacts to your online presence, creating a profile could give your business a significant advantage.
Here are the five steps to setting up your Google My Business listing:
Sign in to your business's Google Account or create one.
Visit Google My Business.
Enter your company's information including address, phone, website, service area and business category.
Choose your verification method, such as a postcard, phone call or email.
Review information for accuracy.
If your business already shows up on Google Maps, you can claim it to get access and control over what's displayed. While logged into your business account, simply click on the business name from the Google Maps search results. Then click "Claim This Business" and "Manage Now." You'll then complete the verification process as if you were setting up the business from scratch.
Will you get more customers via Google business listing calls?
The benefits of Google business listings could ultimately increase your pipeline of potential customers. You could get more web traffic, more phone calls, and more people visiting your physical business location.
Research shows that when customers find a company through a GMB listing, they're up to 50 percent more likely to make a purchase.
One case study found that optimizing a Google My Business Page had significant results in just one month. The company saw a 68 percent increase in traffic and a 29 percent increase in lead conversion.
During that one-month period of the case study, a phone call was the most common customer action, accounting for 44.5 percent of user activity. The impact on your phone activity will vary based on the business category. For example, a car wash business is more likely to see a larger share of in-person traffic, while a tax firm could get more calls for appointments.
Notably, the phone call data from Google My Business only includes the users who dialed your phone number by clicking on it. It doesn't include instances where the phone number was dialed directly by punching in the numbers. This means the total call volume could be even higher.
How many GMB listing calls were made?
After setting up your listing on Google, you'll gain a key advantage by having access to the platform's analytics.
Every business is unique, and the Google My Business dashboard can help you understand how people are interacting with your shared information. For example, how much activity is your listing generating? Are you performing better in search or maps?
Your analytics will also reveal what actions your customers most commonly take. Charts will display how often your Google My Business information is used to initiate a phone call, website visit or a request for directions. When you know exactly how many calls were made, you'll be able to understand how your phone traffic compares to your website traffic or in-person visit.
How do you optimize your Google listing?
These best practices for Google My Business can help you get the maximum impact.
Share all business details: By entering as much information as possible into your profile, you can help Google match your business with more potential searchers. Strive for a detailed and accurate listing with keyword-rich descriptions, photos, regularly updated hours and more.
Consistency: The Google algorithm is going to check to see how your business profile compares to your other online details. When there is consistency across your online presence, it reinforces to Google that the information is accurate. For example, your physical address should match exactly across all instances, including abbreviations and suite numbers.
Online reviews: By having positive reviews, your business could rank higher and be more appealing to potential clients. Google encourages businesses to solicit their own reviews, and about 85 percent of customers trust online reviews as much as a personal recommendation.
Integrate deals: Recently, Google has started to give offers more visual real estate within already content-rich business listings. You can add offers to Google My Business by using the Google Post feature. This will be displayed as a carousel of ongoing sales immediately below your web address. You can also reward customers who follow your business by providing welcome offers to incentivize purchases.
Use visual media: Not only are photos and virtual tours compelling, but they can help your business stand out from its competitors. One study found that companies with more than 100 photos have 520 percent more calls, 1,065 percent more website clicks, and 2,717 percent more direction requests.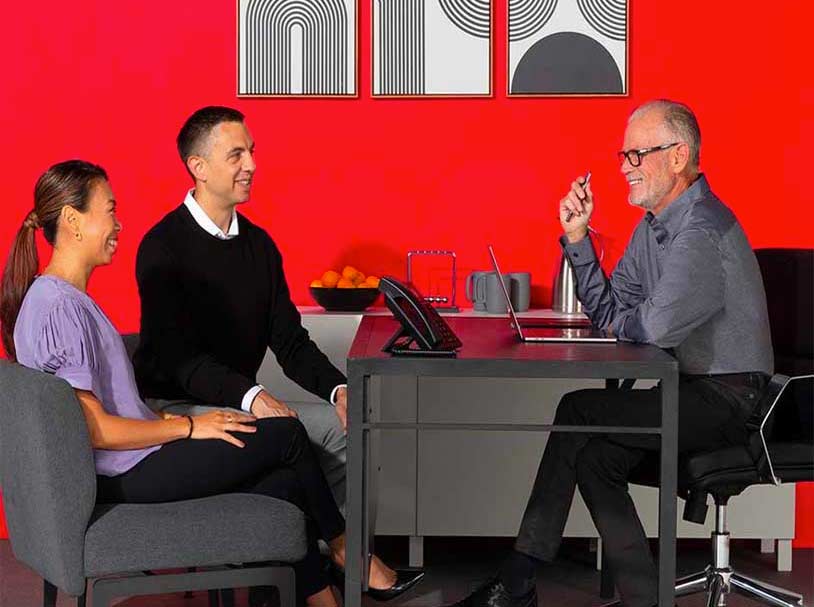 Learn more about how Ooma Office can help your business.
Thank you!
An Ooma Office Sales Representative will be in touch shortly.
866-573-0707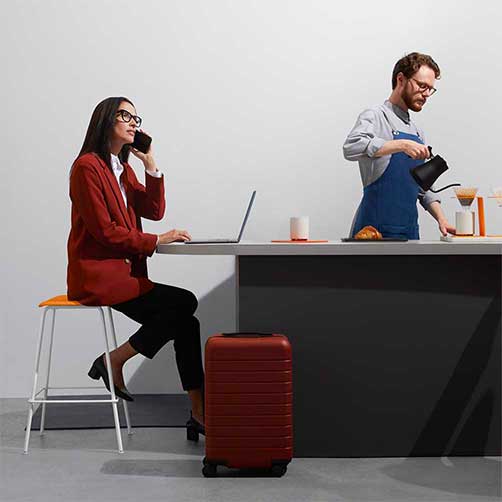 Learn more about how Ooma Office can help your business.
Just call 877-621-0515 or click this to CHAT. Or, fill out this form and someone will reach out to you shortly.