Call Recording for Ooma Office Pro
The ability to play back phone calls can be important for businesses, whether it's to train sales staff or to play back a client's call for note-taking accuracy. With Ooma Office Pro, call recording is simple, easy and powerful.
GET OFFICE PRO
Thank you!
An Ooma Office Sales Representative will be in touch shortly.
866-573-0707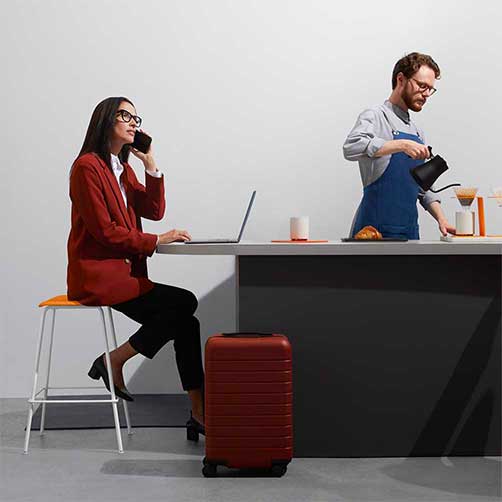 Get Ooma Office Pro
Get additional features, block unwanted callers, do call recording and more for just $24.95 per user/mo
Affordable price
No contracts
Video Conferencing
Desktop App
Mobile App
Call Recording
40+ Features
Get Ooma Office Pro
Upgrade to a smart business phone for only $24.95 per user/mo.
Record your way.
Ooma Office Pro allows you to record the way that's best for your business. Persistent Call Recording can record all calls automatically, allowing you to easily review your sales staff's calls for training purposes.
On-Demand Recording, on the other hand, will only record when you activate it. So if you're a lawyer who is having a phone call with a client you can easily record the call to maintain your records and make sure all your information is accurate.
Setting up music on hold.
This hold music feature can be added to your Ooma Office setup by following these instructions:
Do more with your recordings.
All your call recordings are held in the Call Logs section of the Ooma Office dashboard, making them easy to manage and use.
Each recording can be played back, downloaded or deleted. You can easily play your recordings back for quick accuracy checks, download them for further analyzation, and even delete them when you're done with them.
Note: Check your local laws regarding recording phone calls. Some towns, counties and states require you to inform callers that they'll be recorded.
Get Your Business Phone Number
Customize Your Phone System
How many employees will use a phone?
Do you have internet ports (hardwired) everywhere you want a phone?
---
Do you need a separate conference phone?
---
Do you want to connect a physical fax machine?