Forwarding voicemail to email with Ooma Office.
Ooma Office users can access voicemail a number of ways, but forwarding voicemail to email is a convenient way to ensure that you're always connected to colleagues and clients.
GET OFFICE PRO
Thank you!
An Ooma Office Sales Representative will be in touch shortly.
866-573-0707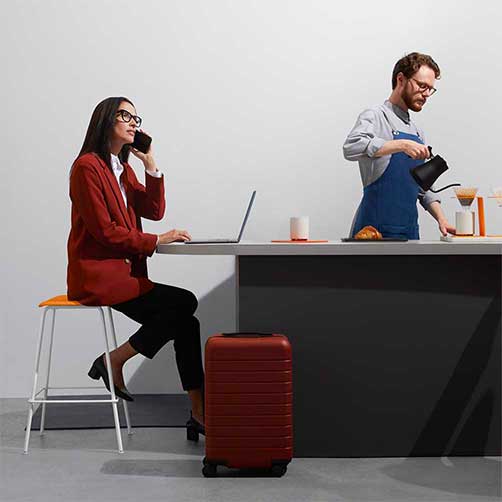 Get Ooma Office Pro
Get additional features, block unwanted callers, do call recording and more for just $24.95 per user/mo
Affordable price
No contracts
Video Conferencing
Desktop App
Mobile App
Call Recording
40+ Features
Get Ooma Office Pro
Upgrade to a smart business phone for only $24.95 per user/mo.
Here's how it works.
Any voice message left on your Ooma Office account will automatically be forwarded to a user's email so that they can listen from anywhere. The audio message will be sent as a file attachment in .mp3, allowing users to listen from most web browsers and email formats.
Users will need to provide an up-to-date email address to their administrator so that he or she can make these requested changes in Ooma Office Manager.
Get Your Business Phone Number
Customize Your Phone System
How many employees will use a phone?
Do you have internet ports (hardwired) everywhere you want a phone?
---
Do you need a separate conference phone?
---
Do you want to connect a physical fax machine?