Comcast Business
vs
Ooma Office
Read our Comcast comparison
report
that reviews features,
plans and costs.
Comcast vs
Ooma Office
| FEATURES | Comcast | OOMA |
| --- | --- | --- |
| Virtual receptionist | ✔ | ✔ |
| Extension dialing | ✘ | ✔ |
| No contracts | ✘ | ✔ |
| Mobile app | ✔ | ✔ |
| Ring groups | ✘ | ✔ |
Prices, offers, and comparisons as of May 2018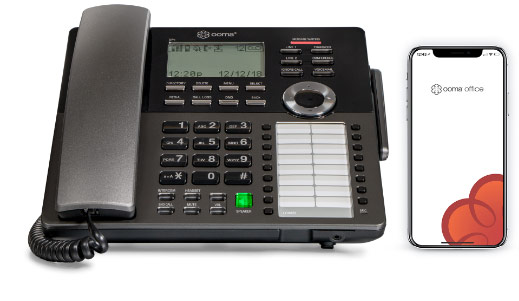 Act Now – Limited Time Offer
More features include: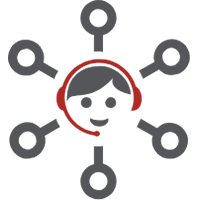 Route and message callers
so they never hear a busy signal.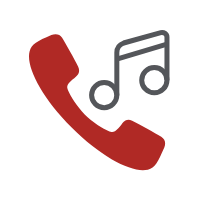 Play music and promos
for callers on-hold.
Keep your phone number or
pick a new one.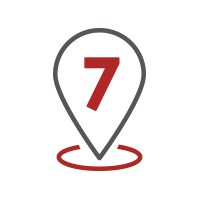 Make calls without having
to dial your area code.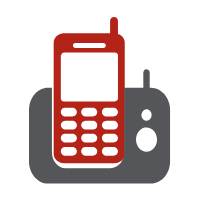 Use our full featured phones or
your existing analog phones.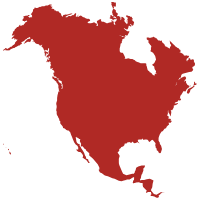 Unlimited calling in the US, Canada,
Mexico and Puerto Rico.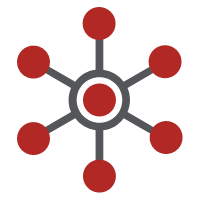 2, 20, or 200 users –
Ooma Office scales to your needs.

All-inclusive price

Do-it-yourself installation
sets up in minutes.
Selected by the readers of PCMag
as the #1 VoIP Provider for Small Business: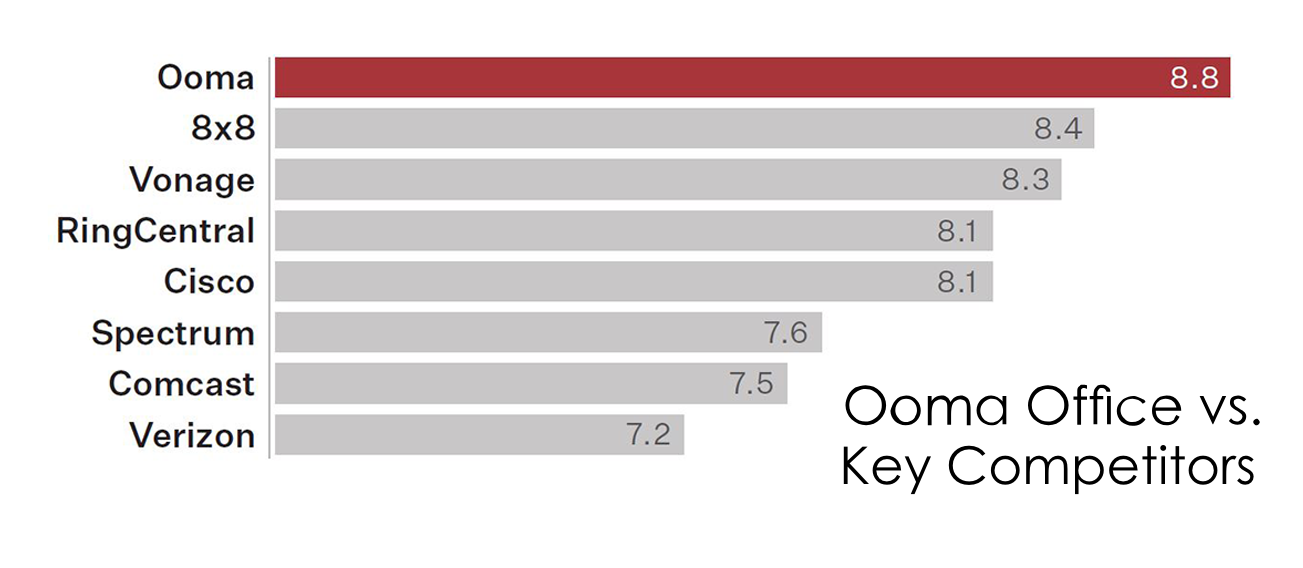 Service Comparison: Comcast Business VoiceEdge vs. Ooma Office
Cost and Contracts
With Comcast Business, you pay $44.95/user per month. When you add in features like a main business number, a toll-free number, and installation costs, the base price can end up being more than $100 per user during the first month of service. Comcast also requires a 2-year contract to join. Additional lines also cost the base rate of $24.95 per month per line, and you must have at least 5 lines.
With Ooma, you enjoy a flat rate of $19.95/user per month, and you get many of the great business features you want with no additional cost – even setup and installation costs are free since the whole system is DIY. And with Ooma, there are no contracts or long-term commitments. Additional lines with Ooma only cost $9.95 per month – which makes it very easy and affordable to scale your business phone service as you grow.
Features
Features like a main company number, toll-free number, conference bridge, virtual fax, ring groups, 24/7 customer support, unlimited users and virtual receptionist are all included in your Ooma Office plan. With Comcast Business, many of these features cost extra, include a per-minute charge, or are not available.
Calculate your savings
Enter the number of users your business requires and your current monthly phone bill.
Projected savings on your office phone system over 3 years:
Your estimated costs:
Monthly costs
Users:
3
Cost per user: $19.95
Total monthly cost: $

59.85
* Hardware costs, monthly applicable taxes and fees are not included. Telephones purchased separately.