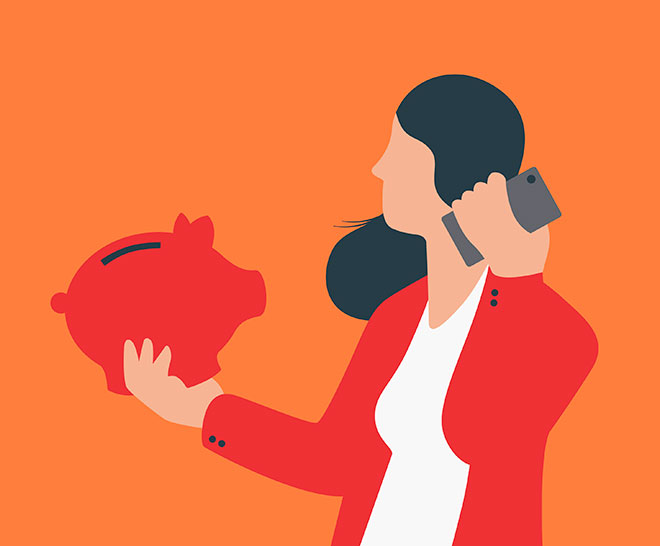 Get a toll-free number
for your business.
Give your small business a big nationwide presence with a toll-free phone number from Ooma.
CHOOSE YOUR NUMBER
How does a toll-free number work?
Callers can reach your business from anywhere in the U.S. without paying a long-distance fee. International callers are generally charged an international tariff if they call a U.S. toll-free number.
Who oversees toll-free phone numbers?
The Federal Communications Commission governs the rules for acquiring and using toll-free numbers. They assign toll-free numbers to responsible organizations, like Ooma, on a first-come, first-served basis. These organizations reserve and manage the numbers' records for you.
The FCC states that your toll-free number must be portable. This is great news if you ever want to transfer your number to another phone service provider.
Is it expensive to add a toll-free number?
No, not if you have Ooma Office. Getting your first Ooma toll-free number is free. And it comes with 500 minutes of inbound calls each month. After that, you'll pay a per-minute charge. Ooma also has affordable toll-free service plans. For example, the $15.99 a month plan gives you an additional 1,000 minutes and you are charged 2.9¢ for every minute over your 1,500-minute allowance.
Want more toll-free numbers? You can add up to 20 numbers to your account. Each additional number is $9.95 a month.
How to select a toll-free number
Ooma makes it easy to pick out your number. Heads up: 1-800 phone numbers are rare, so you may not be able to get a number with the iconic 800 prefix. Fortunately, there are plenty of other toll-free prefixes, such as 833, 844, 855, 866, 877 and 888.
Choose your toll-free number with the tool on this page or use the Ooma Office Manager, the desktop app to manage your Ooma Office features.
Search for a toll-free number.