POTS lines are going away. Be ready with Ooma AirDial™, a POTS line replacement.
Telco providers are decommissioning their plain old telephone service (POTS) lines at a rapid pace.
As the number of copper lines decrease, your costs to keep a traditional phone line increase. Ooma AirDial is a POTS replacement solution to keep alert systems and other mission-critical legacy devices connected.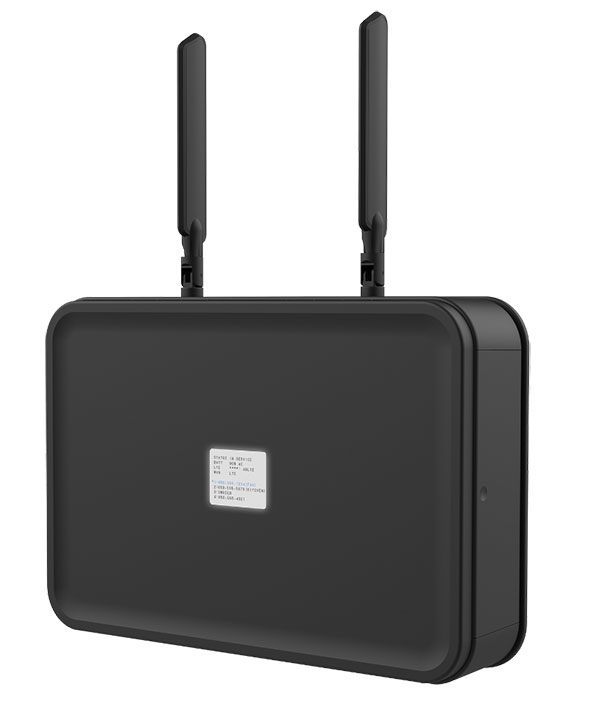 Ooma AirDial gives you reliable phone service over a dedicated wireless network to provide emergency calling and other capabilities.
Ooma AirDial supports:
*Subject to certain restrictions
Why Ooma AirDial?
Tremendous Value
Save money on your monthly phone bill.
All-inclusive Solution
Hardware, data service and phone service from one provider with "no surprises" monthly rates.
Easy to Install and Manage
Fully provisioned and ready to manage online. Just attach it to a wall or place on any flat surface.
Flexible Deployment Options
Can be configured to provide wireless failover for mission-critical VoIP lines.
Life-safety Compliant
Built as an MFVN-compliant network so traffic doesn't traverse the public Internet.
Backup Battery
Ooma AirDial keeps working for at least 8 hours during power failures.
Watch a Testimonial from an Ooma AirDial Customer
Ooma AirDial vs. the Competition
| Service Features | Comp. 1 | Comp. 2 | Ooma AirDial |
| --- | --- | --- | --- |
| Basic dialtone | * | | |
| Patented redundancy algorithms |   |   | |
| Remote cloud management |   | | |
| Local number porting | | | |
| Email and SMS notifications |   | | |
| True MFVN – No public Internet traversal |   |   | |
| Direct peering w/ LTE Carrier |   |   | |
| Single bill w/ integrated data plan |   |   | |
| Device Features | | | |
| RJ-11 Analog FXS Ports | 2 | 4 or 8 | 4 |
| Local Onboard Softswitch | | | |
| Cat-4 LTE Modem | | | |
| Detachable Extendable Antennas | | | |
| Dual SIM Slots | |   | |
| RJ-45 Ethernet WAN with Failover | | | |
| Battery Backup | | | |
| LCD Display |   |   | |
| Wall Mount or Desktop | |   | |
| Contact ID / DTMF Support |   | | |
| SIA / FSK Support |   | | |
Included
* Requires configuring 3rd party call control platform