How to make a website that attracts customers.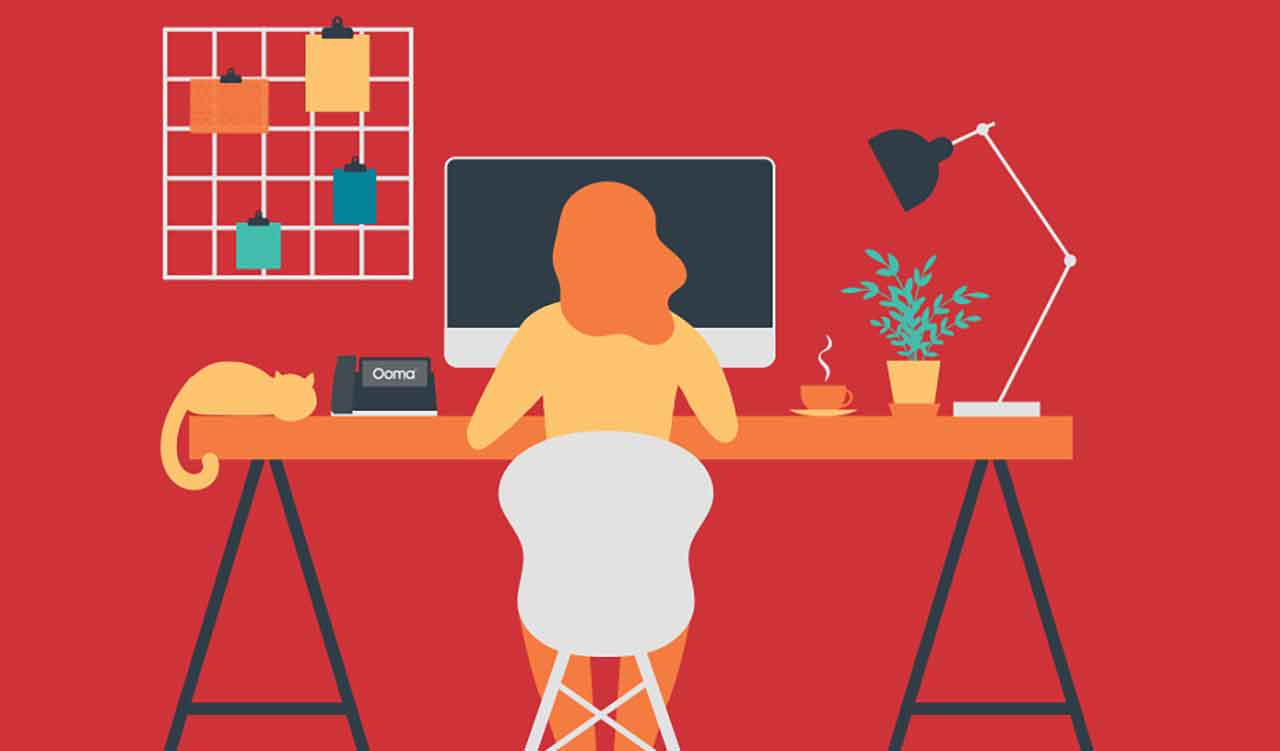 Want to learn how to make a website to promote your business? It's a key priority for many businesses. Below, we'll get into the fundamentals you need to create a website and start getting leads for your business.
Define your business website's goals before starting web design.
Your business website only exists to grow your business. While there is some merit in building an online presence from a branding standpoint, that should not be your primary focus. Instead, choose one (or both!) of the following goals: lead generation or sales. If your business provides services that require a custom quote, focus on lead generation (i.e. make it easy for a prospect to fill in your contact form). If you run an online store, make direct sales your top goal and lead generation a secondary goal.
Now that you have decided on your goal, it's time for the next step.
Prepare your business website by signing up for website hosting and a domain.
Your business website is a set of assets that work together to grow your business. To get customers from the search engines, here are a few critical things you need to arrange.
Choose A Website Hosting Service and Domain.
To make the best impression, register a custom domain. If available, the best choice is your company name and .com.
For example, if your company is called "Happy Occasions Party Planners," then register a domain like HappyOccasionsPartyPlanners.com. If the .com is not available, there are other many options. When you register a custom domain, you can also get a business email address (e.g. Jane@HappyOccasionsPartyPlanners.com) you'll be able to use to interact with clients and customers, as well as sign up for services.
There are many website hosting services available, but we prefer Hostway.
Outline the key webpages for your business website.
Now it is time to start building your website. The specific technical details will depend on if you have a website designed for you or use a website builder. In either case, start with creating the following steps.
Tip: After you create these webpages, you need to attract customers to your website. Find out how to use SEO (search engine optimization) and SEM (search engine marketing).
Home Page
Your home page is there to introduce customers to your company and prompt them to take action. If you want customers to call you, make your phone numbers easy to find. If you want them to buy something from your online store, consider putting your top-selling product on the home page.
Contact Page
Most website builders have a template for your contact page. If so, use the template and then test it. Pretend you are a potential customer and send a message through your contact form. If it doesn't work, contact your website builder company for support.
Product or Services Page
Create at least one page about the services and products you sell. If you mainly sell services, make it a lead generation page, which asks a customer to contact you for more information. Include your phone number and email address. Additionally, you can use a contact form from a service like Marketo. If you sell products online like an e-commerce store, create product pages. These pages have to be designed to make your individual products appealing, from easy-to-read copy to beautiful photos.
Write the About Page
The best business websites have an About page introducing the company. For example, Ooma's About page provides a brief introduction to the company. For the best results, focus your About page on your customers rather than yourself. For example, Bulldog Skincare for Men covers both the company origin story and customers. You might also share your company store through a few short paragraphs and images like Moz.
Install Google Analytics
Follow Google's directions on how to install the tracking code on your website. Without this in place, it will be tough to measure if your business website is succeeding. Check out the video above for some quick tips to get started.
Install Email Marketing
Follow your email marketing provider's directions in this step. You just need a simple way for customers to enter an email address. You also need to give customers a clear reason to provide you with their email address. For an online store, this is easy: offer a discount coupon. If you offer quotes for a service, then you might offer a free resource (e.g. "Top 10 tips to minimize your small business taxes" would be a good choice if you have an accounting firm).
If you have more time and energy to put into your website, keep adding pages to your online presence. Depending on your skills, completing these six steps might take a day or a week. If you get stuck, don't worry. Reach out to a web development expert to ask for help.
Promote your business on social media.
Your next step is to promote your business website so customers can find you. Social media is a great way to get started. On social media platforms, you can use them for free or pay to promote your online presence. Keep in mind that each social media platform has a different focus. Instagram is a great place to share photos of your business or products. In contrast, YouTube is the place to share videos. If you have a live news update, use Twitter. Since Facebook has a very large user base — 69% of the adults in the U.S. as of 2021 — it is often a good bet to focus there. Once you get comfortable with these promotion tips on Facebook, you can start using other platforms as well.
Promoting your business through Facebook starts with putting these five steps into action.
Create a Facebook business page. At minimum, add a link to your business website, address and phone number. It's also a good idea to add a few photos.
Post a short daily update. Take 10-15 minutes each day to post updates on your company's Facebook page.
Ask past customers to leave a review. Reviews make your online presence more credible for customers. Pick up the phone and ask your customers to write a review of your business.
Promote your business website with your personal profile. When you first create your company's Facebook page, few people will know it exists. Therefore, it's a smart idea for the business owner to post a public status update on their personal Facebook profile with a link to their store.
Promote your business through Facebook groups. Search for Facebook groups in your local area and see if they will let you promote your business. To avoid getting banned, read the groups' rules before posting because some groups restrict how and when you can promote your business website. For more advice on using Facebook tips, read Hootsuite's article: "How to Use Facebook Groups to Grow Your Business and Engage Customers."
What to do after you finish building your website
By putting the steps in this article into action, you will have a business website and start to attract customers from search engines and social media. That's good news! The bad news? Your business website needs regular updates and promotion to stand out. That effort is needed because your site is competing against many other businesses. For example, if you add a Black Friday special to your website and then forget to take it down after the sale is over, that will create a poor impression.
News: Ooma Office customers are now eligible for 10% off Hostway's Website Design Services or their easy-to-use Website Builder.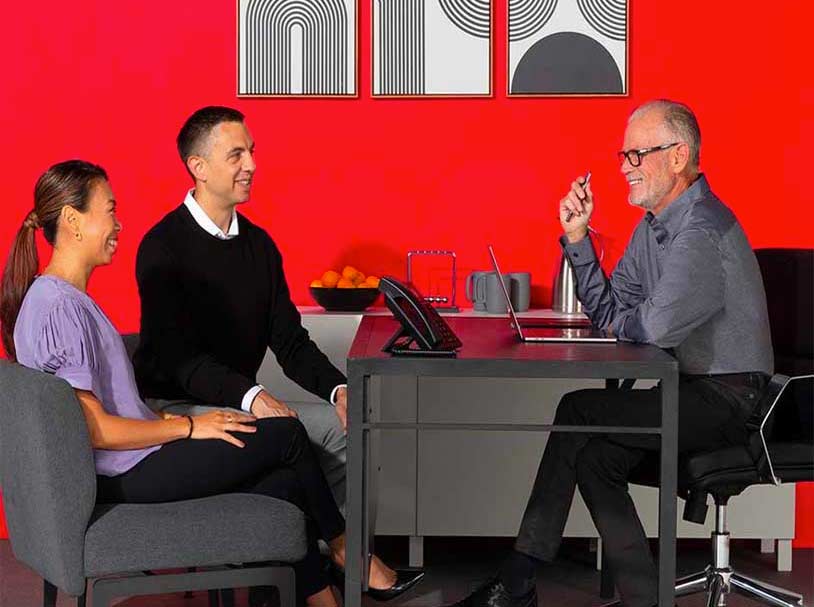 Learn more about how Ooma Office can help your business.
Thank you!
An Ooma Office Sales Representative will be in touch shortly.
866-573-0707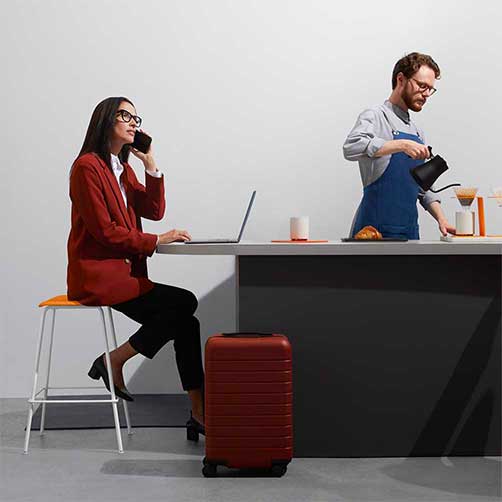 Learn more about how Ooma Office can help your business.
Just call 877-621-0515 or click this to CHAT. Or, fill out this form and someone will reach out to you shortly.