Business phone service starting at $19.95/user/month.
Manage calls better.
Differentiate between business and personal calls easily. When your phone rings, you'll be informed it's an Ooma Office call and can accept or decline it.
Easily transfer calls to any phone number, another extension, your work voicemail, or a co-workers's voicemail.
Turn on Do Not Disturb so that calls will not ring through to your mobile phone.
Swap between two callers on your line to place one on hold. Then talk to the active caller, transfer them or send them to voicemail.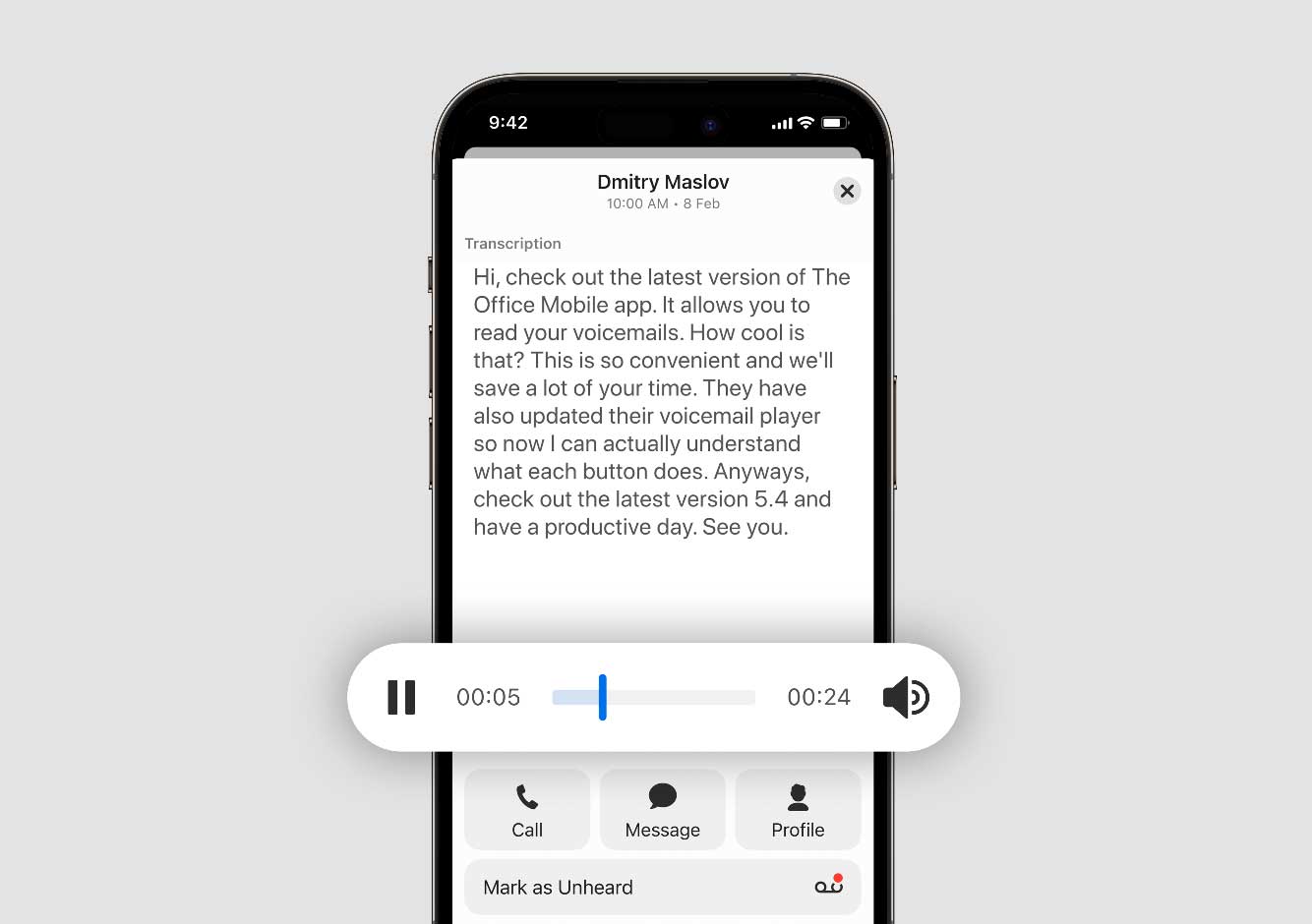 Prioritize voicemails.
Automatically convert voice messages into transcribed written form so you can easily skim their voicemails to determine which to act on first (requires Ooma Office Pro or Ooma Office Pro Plus).
Controls to minimize view and voicemail speed playback by 1.5 or 2 times.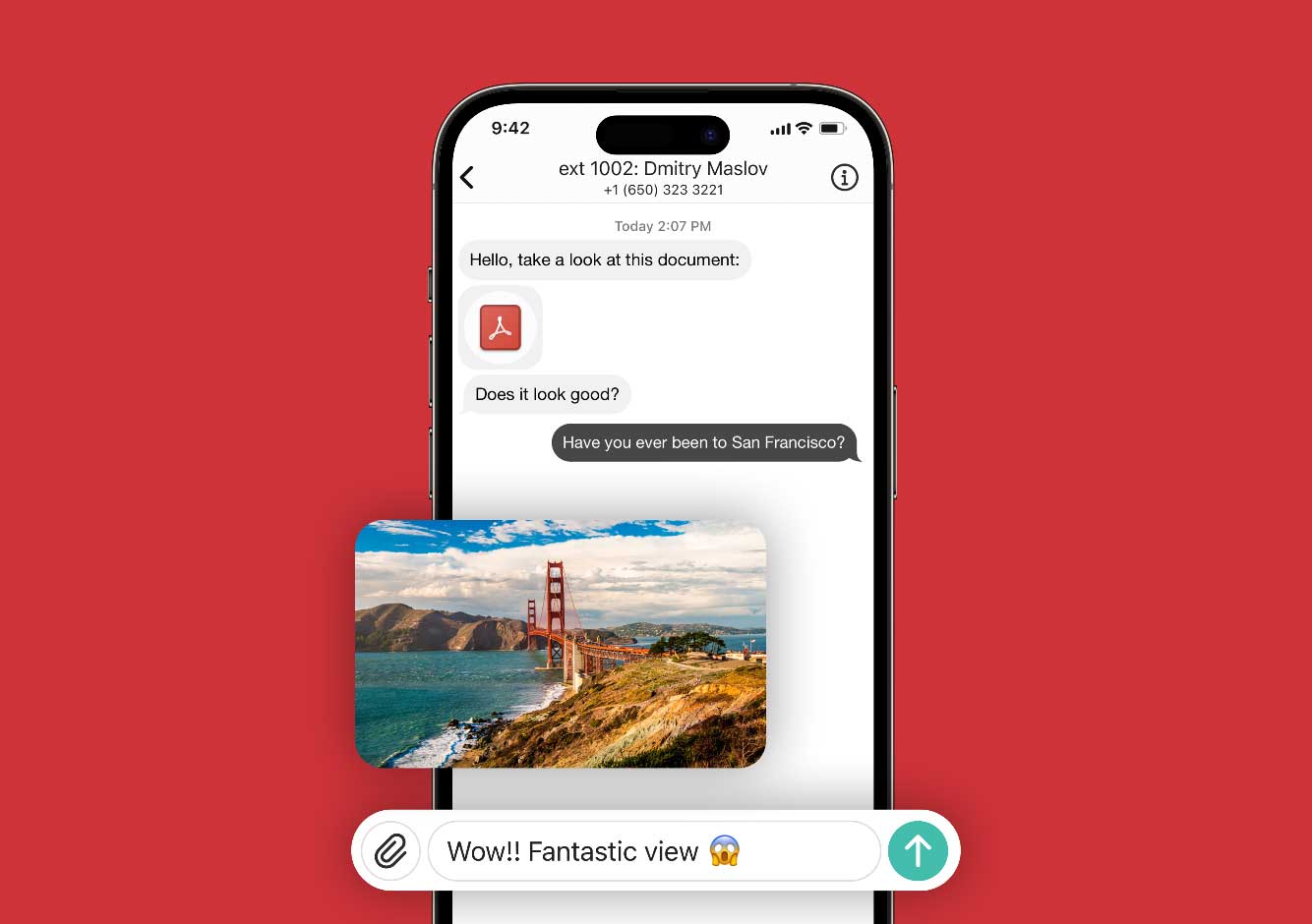 Messaging and
Picture Messaging
Send texts, pdfs and photos (requires Ooma Office Pro or Ooma Office Pro Plus).
Collaborate with co-workers with message groups.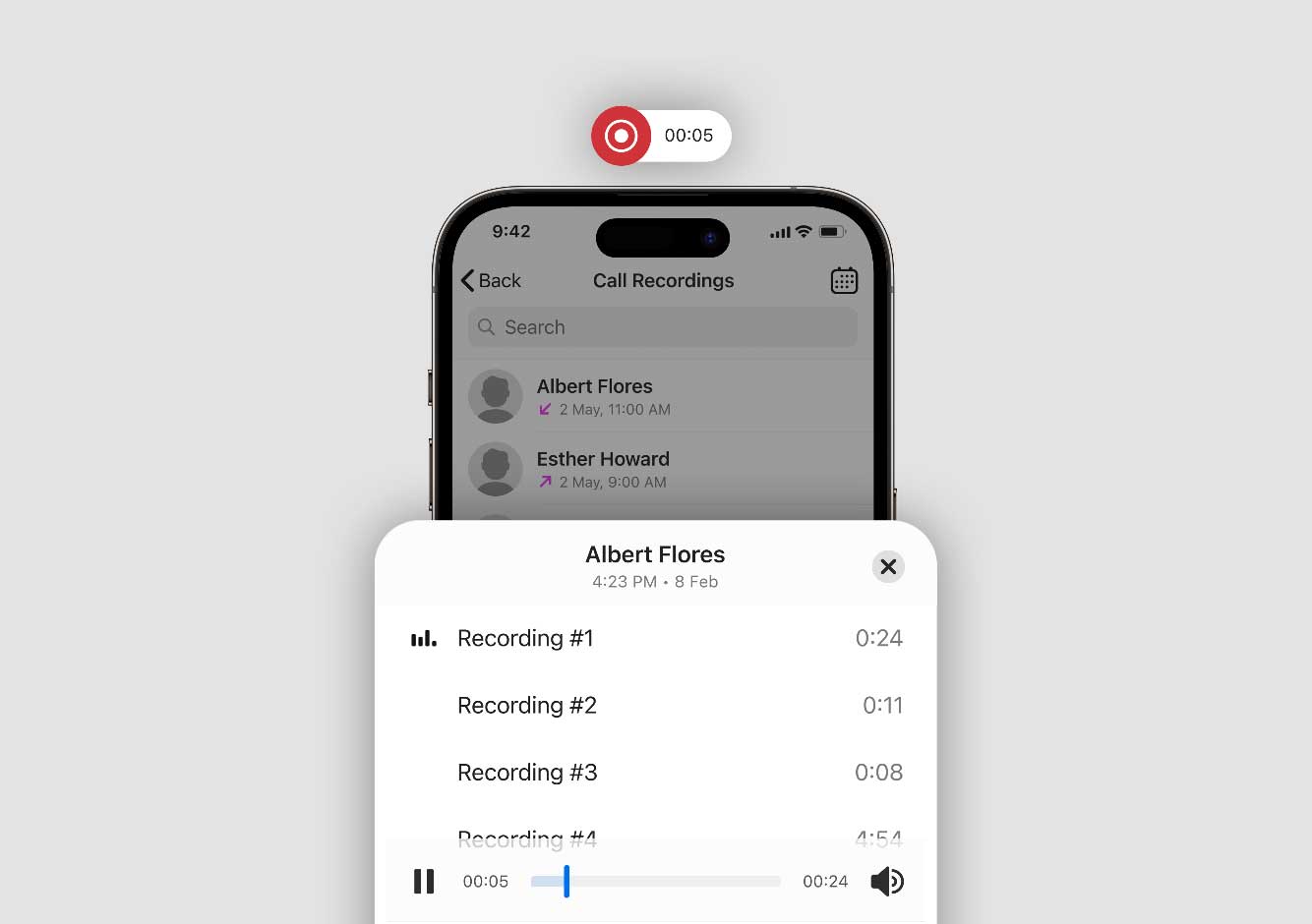 Call Recording
Record calls the way that's best for your business (requires Ooma Office Pro or Ooma Office Pro Plus).
Persistent Call Recording can record all calls automatically, allowing you to easily review your sales staff's calls for training purposes.
On-Demand Recording will only record when you activate it.
Advanced Telephony
Flip an active call from a desktop phone to the app and eliminate interruptions.
Make and receive calls when you're connected to Wi-Fi and avoid expensive roaming charges when you're traveling abroad.
Block calls from robocallers, telemarketers and other unwanted numbers with advanced call blocking.
Choose to make and receive calls with VoIP or cellular mode based on your connection.
Perform an attended transfer if your call needs to be announced or explained.