Overhead Paging for Ooma Office
If you have a retail location, you understand the utility of an overhead paging system. From making customer announcements to emergency alerts, it can be an important part of your business. You can plug your existing setup right into Ooma Office.
GET OFFICE
Thank you!
An Ooma Office Sales Representative will be in touch shortly.
866-573-0707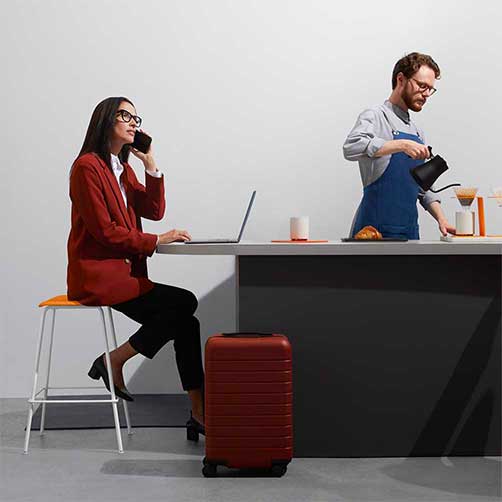 Get Ooma Office Pro
Get additional features, block unwanted callers, do call recording and more for just $24.95 per user/mo
Affordable price
No contracts
Video Conferencing
Desktop App
Mobile App
Call Recording
40+ Features
Get Ooma Office Pro
Upgrade to a smart business phone for only $24.95 per user/mo.
Plug-and-play overhead paging.
With Ooma Office, you can easily integrate your existing overhead paging system. No need to install a brand new system or deal with a complicated installation process.
You just need to plug an overhead paging adapter* into your existing system, then go into your Ooma Office dashboard to set up the Multicast Paging button on your phones. Then you're all good to go and ready to make Overhead Paging announcements with Ooma Office.
*Overhead paging adapter sold separately.
Customize Your Phone System
How many employees will use a phone?
Do you have internet ports (hardwired) everywhere you want a phone?
---
Do you need Wi-Fi cordless phones?
---
Do you need a separate conference phone?
---
Do you want to connect a physical fax machine?