Business cloud phone systems: Critical things to know.
The Complete Guide to Choosing the Best Cloud Phone Systems
When it comes to choosing a cloud phone system for your business, you want the process to be as easy as possible. Ooma ensures that it can be!
In this guide, you'll learn what to look for when transitioning to cloud business phones. If you're new to Voice over Internet Protocol (VoIP) and Unified Communications as a Service (UCaaS), this guide will give you essential information for choosing the right business phone system.
Take the guide with you. Share it with your team.
You'll read about:
Recognizing when it's time to switch out your phone system
The critical role of customer support
The step-by-step process for launching your cloud phone solution
And much more!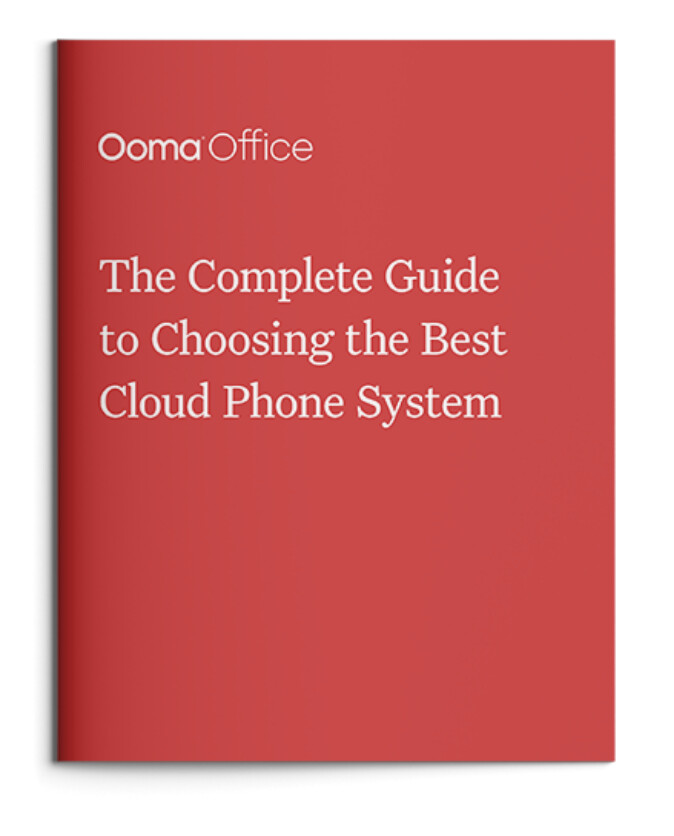 Complete the form to receive the guide.
Your information will be entered into our mailing list for special offers.
1. What is a cloud phone system for business?
Business phones have changed significantly in the last few decades. They used to provide voicemail, multiple lines, and automatic call distributor (ACD) menus.
Today's technology innovations enable companies to move to sophisticated, cloud-based communication systems that provide greater functionality, productivity, and reliability.
Unlike traditional landline phones, a cloud phone system uses the internet to make and receive calls. A cloud-phone provider manages the service remotely. This reduces costs for on-premises equipment and maintenance. Updates occur automatically, resulting in enhanced system performance.
Also, you can deploy your new cloud service and be up and running within an hour—with minimal network interruptions and zero down-time.
Plus, the internet-based business phone services enable greater call flexibility, allowing employees to work on their mobile devices from home or remote offices, airports, customer sites, etc.
Additionally, UCaaS capabilities allow businesses to integrate their phones with other operating systems and business applications. For example, CRM data and customer insights can be integrated into your call center data so call center agents can serve customers faster. The end-of-day reports allow teams to analyze call-center performance for greater optimization over time.
Small Business Phone Systems or Enterprise Communication Systems? The difference between buying a business VoIP phone system and an enterprise UCaaS and/or call center solution is based upon the feature set your business requires.
Small businesses with straightforward communication needs (such as a virtual receptionist, mobile applications and customizable call flow and call transfer capabilities) tend to choose an economical subscription-based, plug-in-style business office phone system.
Other small, mid-sized, and enterprise businesses may choose an enterprise UCaaS solution to meet specialized communications needs, including:
Video and audio conferencing
Instant messaging for desktop and mobile devices
Cloud voice and business application integration
Customized call flows and integrations for call centers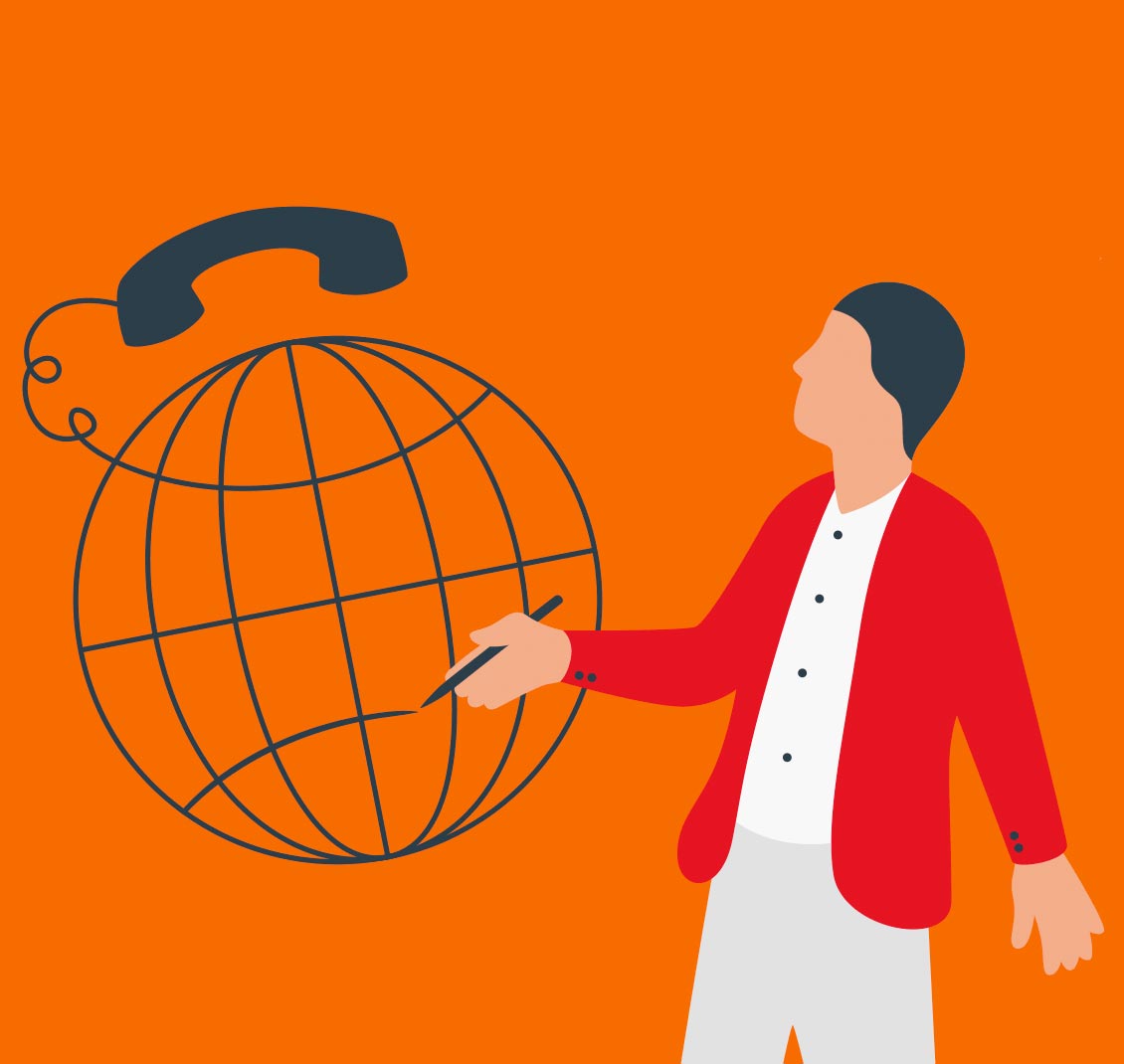 Get the cloud phone system designed for your business.
A modern cloud phone system built for your business needs, Ooma's got your back with versatility, reliability and plenty of advanced features.
GET A QUOTE
2. When to transition to a cloud phone system.
For decades, business phone setup and management stayed the same. Businesses had to:
Purchase the hardware
Pay the phone company for the service
Manage the on-premises system in-house (or hire a contractor)
Allow for service disruptions during hardware and system upgrades
Work around phone outages due to natural disasters
Now, users connect their business phones (including softphones and mobile devices) to the internet and pay a monthly service fee. The provider manages the system remotely and system updates occur automatically, preventing maintenance interruptions.
Additionally, redundant, distributed data centers (that run the system's software) guarantee disaster-recovery failover in the event of natural occurrences, such as hurricanes, floods, and earthquakes.
The Need to Modernize
Cloud-based phone systems are considered the most agile and reliable global business communications solutions.
However, for many businesses, parting from their traditional phone system can be challenging.
Whether you need to convince the executive team that a UCaaS system will improve productivity or reassure HR that cloud phones will simplify their communication, the following will help you get everyone on board.
The Easy Four-Step Process for Transitioning to a New Communication Platform.
Cloud-based phone systems are considered the most agile and reliable global business communications solutions.
However, for many businesses, parting from their traditional phone system can be challenging.
Whether you need to convince the executive team that a UCaaS system will improve productivity or reassure HR that cloud phones will simplify their communication, the following will help you get everyone on board.
Planning (and why you need it)
Anytime you change critical equipment or services such as a phone system, planning is key to the success of the project.
It begins with understanding the needs of your users. Maybe your sales reps are hearing from customers that it's hard to get through to the right person.
Maybe your customer service staff finds it difficult to solve customers' issues because the CRM and phone system are not integrated.
Your staff will most likely have opinions about the new phones, systems, and mobile applications. However, once they experience the easy-to-use, intuitive platform, their satisfaction ratings are sure to skyrocket.
PROTIP
Find out what your users want from their phone.
Are they deskbound (receptionist, call-center worker)? What do they like or dislike about their existing phone system?
Are they mobile users (warehouse supervisor, field rep)? What will make their mobile communications easy and efficient?
Do they switch between desktop and mobile applications? What do they need to make the device transition seamless?
The success of switching to a cloud phone system starts with understanding your users. If they're happy about what they're getting because it addresses their needs, the transition will be positive!
Rehearsing: The secret to a successful turnover
Whether giving a presentation or planning an important event, rehearsals ensure that everything goes to plan.
Without rehearsals, the "actors" feel anxious, unprepared, and unsure if they can pull off their performance.
The same goes for getting your new cloud system up and running. If there is no practice session, ensuring ample bandwidth, secure connections, and comprehensive staff training, the switch to the new phone system will leave you merely hoping that everything goes smoothly.
However, with your cloud communications customer support consultant there to set up and test your new unified communication system, you alleviate concerns such as:
Will the receptionist feel (and sound) confident using the new phone?
Will your sales rep access his business voicemail, without delay, while traveling?
Will the IT engineer execute a flawless video call at the investors' meeting?
Present an overview to the team
To ensure a smooth transition to the new system, get team members up to speed before you update your system.
If you work at a small business, prepare staff for the switch by briefing them on the system, its key features, and the upgrade timeline. For larger organizations, IT and call center managers can prepare their teams, providing overviews and discussing features specific to their work needs.
Whether you're describing system functions that serve operational teams or customer-facing staff, explaining the upgrade process and fielding questions ahead of deployment will set everyone up for a seamless transition.
Launch: All systems go!
You've gone through the process of deciding to upgrade your phones. You've validated your teams' needs, tested the system, and shared an overview of key features and functionality.
Now it's time to deploy. To prevent any disruptions during work hours, schedule the system switch in the evening hours or over a weekend.
Also, should you have any questions once you launch, you'll have 24/7 customer support.
3. What to expect from your VoIP/cloud phone system provider's customer support.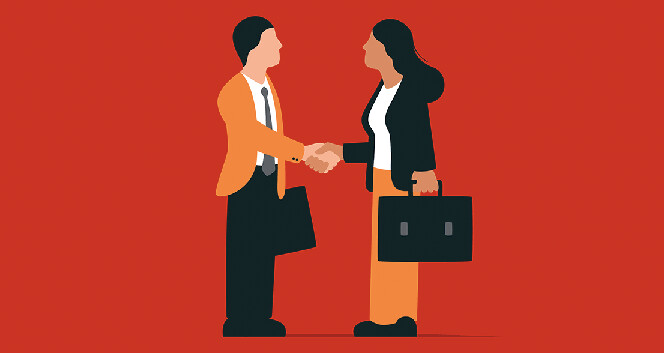 One of the more stressful parts about switching to a cloud-based phone system is hoping that everything goes to plan—that users are happy, and the change is invisible to customers.
When deploying full-featured UCaaS and/or call center cloud solutions, you'll have the support of a dedicated Success Hero. Not only will your Success Hero ensure everything launches without a hitch, but they'll help you customize the system to fit your specific needs.
In fact, your cloud phone provider should ensure that:
Staff transition to the new system with confidence
Colleague feedback about the phones is positive
Business teams—from your sales reps to C-suite—experience greater productivity
Call center managers and agents are delighted with their ability to gather real-time business insights for improved performance.
When it comes to choosing a new UCaaS platform, "white-glove" customer support makes all the difference. Whether you need help with a billing question or an urgent system-related issue, you'll get immediate, personalized assistance from your qualified consultant.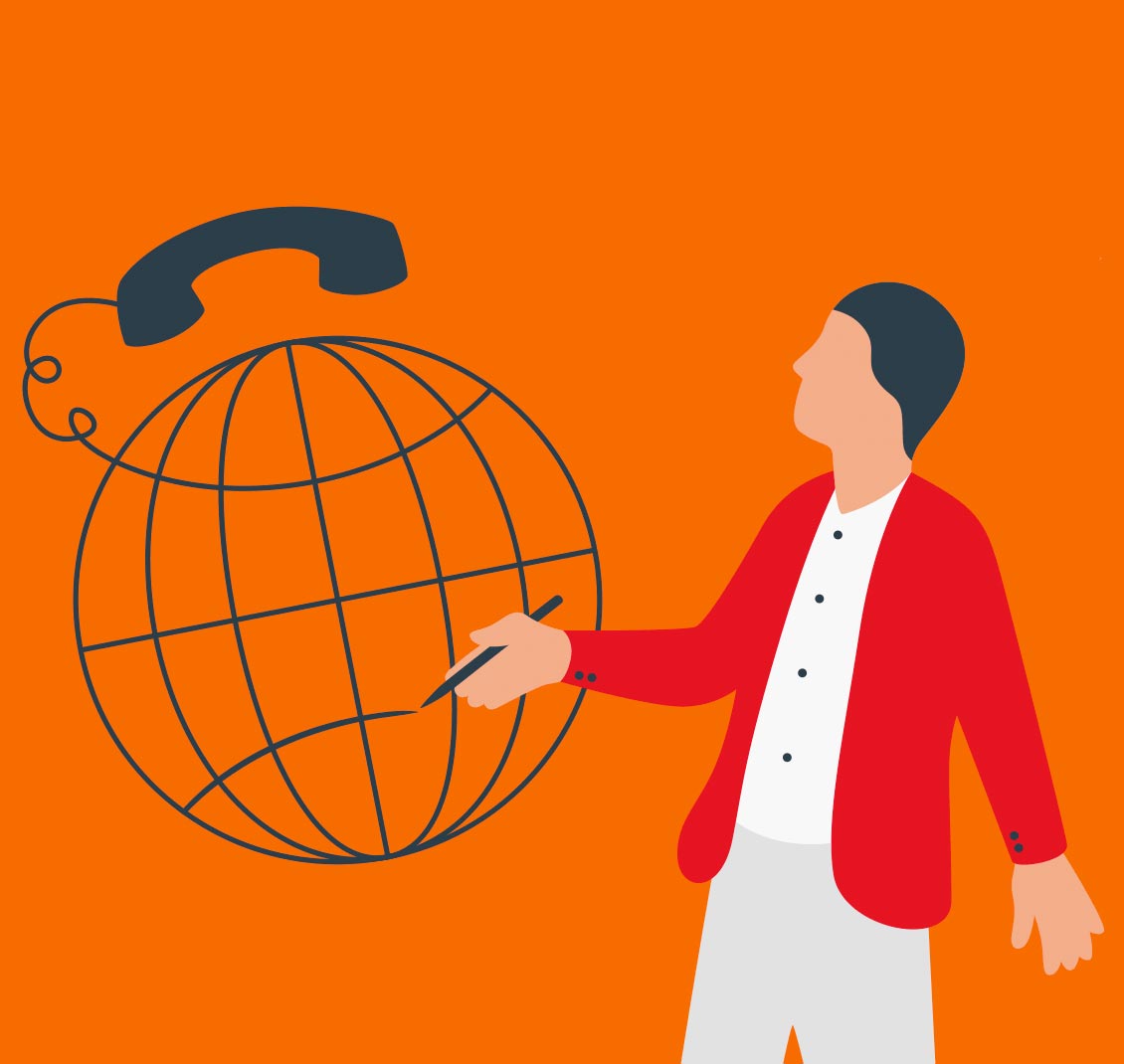 Schedule your consultation.
Get a modern cloud-based phone system built for your business needs, Ooma's got your back with versatility, reliability and plenty of advanced features.
GET A QUOTE
What people are saying:
The best feature for me is customer service. I'm able to reach out to Ooma with a support ticket and within minutes—definitely always same day—they are always able to fix the issue for me."
MAJOR
Web design and digital marketing
We have about 650 employees and 400 lines. When we switched to Ooma Enterprise, the support was amazing… we were basically up overnight. One of the coolest aspects of Ooma Enterprise is API access. We quickly built our directory, call flows, and different ring groups that made our lives immeasurably better."
BRIAN J ANDERSON
Systems Administrator Traction on Demand, a Salesforce and application development company
To ensure business continuity, we contacted Ooma Enterprise and were provisioned and up and running in under a week with phones for all 29 of our staff…with some assistance from the customer success team, I've been able to fully set up this system without the need for a dedicated IT specialist."
ATIRA PROPERTY MANAGEMENT
4. Why business communications need room to grow.
Ultimately, you want a phone system that will adapt as your business grows. Whether you need to add some additional seats or an entire new office to your cloud communications platform, updating your system to support your evolving business should be quick and easy.
For example, a single office with a small footprint may need a sophisticated suite of features (such as CRM integration and video calls).
Alternatively, another business in a three-story space may require hundreds of UCaaS seats plus a portion with call-center capabilities.
That's where enterprise phone customization comes in.
Business A
Max is CIO of a social analytics company. By the time he starts looking into an enterprise phone system, he's in a tight spot. Due to rapid business growth, his startup has outgrown its existing phone system.
In the last few months, they've hired more call-center staff and expanded their client accounts across multiple states. Also, they are about to move into new headquarters and will open a second office on the opposite coast.
By adding a hosted PBX or UCaaS system along with an integrated cloud call center, Max can add lines and customize call flows easily as the business expands.
Plus, he'll no longer need to worry about disruptive (and costly) PBX-system equipment maintenance, patching and upgrades. Also, he'll have a team of Success Heroes at his disposal, providing continuous system monitoring and personalized support.
Is reliable VoIP call quality possible?
Some business owners wonder if cloud-based phone systems provide excellent call quality and connection reliability.
Most cloud phone providers connect via the public internet or Multiprotocol Label Switching (MPLS).
Consequently, as traffic increases (e.g., during peak usage times), network connections reach capacity, resulting in connection delays, choppy and jittery reception, and dropped calls.
However, reliable VoIP/cloud PBX call quality is not only possible, it should be expected: Ooma's curated internet connections provide business phone users with flawless connectivity and superior voice quality.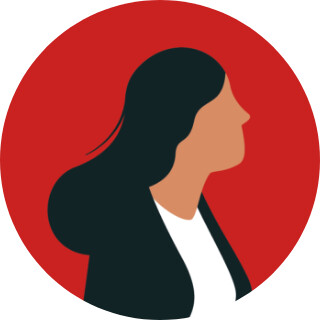 Business B
Cynthia is CIO of a large logistics company. With offices in the U.S. and around the globe, she needs a communications system that offers more than just phones.
Her biggest challenge is finding a way to streamline all of the business communications into one solution. Currently, the company's voice calls, video calls, messaging, and call center are running as separate systems.
The isolated platforms reduce employees' productivity and accuracy. Additionally, Cynthia doesn't have the ability to automate workflows and integrate supply-chain activities.
Without real-time cloud-based phone capabilities, the company's ability to speed up processes, service customers faster, improve employee and customer satisfaction levels, and gain competitive advantages are limited.
By making the switch to a cloud communication system, Cynthia can customize her communications to integrate with their exisitng SaaS systems, such as their Salesforce CRM and Slack collaboration tools.
Your UCaaS Feature Overview
Customize your business communications plan with Ooma.
UCaaS Capabilities
Get agile, customizable voice, video and messaging in one solution
Application Integration
Enhance workflows by integrating cloud communications with your other SaaS / hosted solutions.
Communications Client
Increase productivity with full-view, always-on communication tools.
Call Center
Gain call insights, measure outcomes, and build customer loyalty.
Business Voice Plus
Choose what you need, from a virtual receptionist to screen pops.
Audio and Video Conferencing
Use high quality, reliable voice and video as needed.
Messaging
Increase response time over a secure messaging platform.
iOS and Android Mobility
Make and receive business calls on your preferred mobile operating system.
Desk Phones
Get customizable phones for efficient inbound and outbound calling.
Cloud Phone Systems
Manage your calls and voicemail anywhere on any device.
Hosted PBX
Enjoy free upgrades, no hardware maintenance, and high-speed call routing.
Easy Setup
Ooma's plug-and-play setup can have your team ready to go in just minutes.
5. Why modern workers need more than an old fashioned desk phone.
When you move to a modern UCaaS system, you expand employees' communication options and provide capabilities that go way beyond just a desk phone.
Mobile
Employees are used to the flexibility and freedom of personal smartphones and tablets. Providing staff with mobile apps for their full business communications system allows them to work from anywhere on any device.
Standout features include:
Phone Number Privacy: Use your business phone number on personal cell phones. For example, if your sales rep is calling a client from her mobile device, she'll be able to maintain the corporate identity with a business phone number. Additionally, her phone number will remain private.
Call Metrics Recording: By using the corporate business number from a personal device, your business communications system tracks each users' time spent on calls (Including activity on both desktop and mobile devices). Management can then measure call data via real-time dashboards.
Simultaneous Ringing: Employees who work from their desks and beyond the office can receive calls wherever they are. For instance, for the warehouse manager who shifts between his office, the warehouse floor, and loading dock, both his desktop and mobile phone will ring so he can answer from wherever he is.
Messaging
Just as mobile devices have become a popular business communication tool, so has instant messaging. Texting applications enhance traditional phone and email communication, allowing staff to send and receive messages quickly.
By providing employees with enterprise-class instant messaging on their mobile phones, they can chat with colleagues and customers while preserving their business identity.
Call Center
Your call center platform is so much more than agents answering phones. A cloud-based call center can be integrated into your other business applications to improve customer insights, speed, accuracy, and customer satisfaction
For example, if call-center staff can see a customer's purchase and call history in real-time, they can provide informed, efficient assistance. And at a time when customer service is closely tied to brand success, having a comprehensive call center is critical to staying competitive.
Ooma's cloud-based phone features what's not to love?
Datacenter Locations
Make and receive high-quality calls at all your office locations across the globe.
Access powerful global cloud service, superior call quality and failover reliability via our redundant data centers in Vancouver, San Jose, Chicago, Toronto, London, Tokyo, and Melbourne.
Create a seamless user experience across offices, divisions, and business verticals with a fully customizable system design.
Scale your system at any time with the flexibility to go from 5 to 500+ users.
Secure local phone numbers quickly, easily, affordably.
Manage all your multi-branch, multinational, and international communications through one provider.
Enjoy personalized "boutique" service and support – and complete accountability.
Get—and pay for—exactly what you need, along with all-inclusive, affordable monthly rates. No hidden fees or surprises. Ever.
6. Why video conferencing is no longer just "nice to have."
There was a time when video conferencing was an impressive addition to a business communication platform. Expensive video equipment was typically reserved for large corporations' boardrooms and came with hefty usage rates.
As cloud-based video technology emerged, video conferencing became readily available to businesses of different types and sizes.
Over time, image quality sharpened, connections became more reliable, and applications were easier to use. Eventually, as video chat for smartphones came into full bloom, businesses started connecting "face-to-face" with employees, clients, and customers.
Also, as business activities reached around the globe, and staff started to work remotely, real-time video conferencing became even more valuable.
The advantages of offering seamless video conferencing.
Today, high quality video conferencing and chats are an integral—if not expected—part of business communication.
Build mutual trust via video.
When a client or customer can see you, the dynamics of the call change. A video call lets people see your facial expressions and body language, showing your confidence and demonstrating transparency.
Also, rather than relying on audio calls and emails alone, video helps you understand client and employee reactions, create more meaningful connections, and build strong working relationships.
Bring remote employees together.
If you have offices and employees in other states or countries, meeting in person may not be practical.
Video calls and chats bring your national and global teams together in one place—in seconds, not days.
Improve productivity.
A one-on-one video chat or group call can help everyone sort out the details of a new project or business issue quickly and with clarity.
No need to sift through emails, searching for a snippet you want to mention. No need to re-read an email, trying to decipher what the person possibly meant. Instead, you can communicate in real time, clarify information instantly, and get work done more efficiently.
For employees who can't be there in person, video calls make them feel like part of the team—and your business.
Make a great first impression.
Your clients, customers, and prospective employees operate in an interconnected, always-on business environment. As video conferencing becomes a communication norm, you'll stand out as a progressive, tech-savvy company.
Get video conferencing go-to features.
Depending on the size of your business and your video conferencing needs, you may have a dedicated conference room with HD screens, or you may use your phone for quick video check-ins with the team.
Either way, when you add video capabilities to your UCaaS service, you get features that make video calls a regular part of your day:
One-on-One Video Conferencing
Take the guesswork out of which video platform to use.
Multi-Party Conferencing
Connect everyone, wherever they are, on any device.
Chat
Conduct informal face-to-face calls with one person or a group.
7. How companies are saving money while boosting their communications capabilities.
"U.S. Retail is a franchisee of Pet Supplies Plus with 41 stores across 6 states. We are moving up to about 200 Ooma lines. We need to be able to take calls from customers, vendors, partners, suppliers and wanted everyone on one platform even when geographically diverse. The value of Ooma is the cost savings, and also time as well; no managing multiple carriers and providers."
– Chuck Stutes, VP Communications, U.S. Retail
"I switched from AT&T and I couldn't be happier. AT&T support is just the worst. I had my Ooma system up and running the first day. I'm also saving a ton on my monthly phone bill. Thanks, Ooma people!"
– Grant from Canine Dimensions
"We tried both Spectrum and Vonage Business before switching to Ooma. Ooma's rates for telephone, toll, and fax line are over 50% less than the competitors."
– Johnny Lay from Coppermax Eyewear
"We are saving so much money when we switched to Ooma from Bell. Better customer service and push through to my cell phone when I'm not at my desk. Easy to port our phone number over too!"
– Alisa from Rockland Academy
"Used ATT. Saved 32% with Ooma. Better service. Easier to make changes and nicer CSR's."
– John from Lead Valets
"Ooma brings lower costs (both in up-front investment and on a month-to-month basis), and greater flexibility, with the ability to take their office phone wherever they go."
– Andy Jacobson, Attorney / Founder, Bay Oak Law
"Many times we are working outside of the office, so it's very important that we are able to get back to a caller as quickly as possible. Before, we got static on the calls, but with Ooma, the price is much lower, it offered more features, and the calls are always clear."
– Mike Scherer, Co-Owner, Cruz Properties
8. Conclusion
Well done, you've reached the end! Whether you're simply exploring cloud-based phone systems or are ready to switch to a UCaaS or cloud call center system, the information in this guide will help you navigate the cloud communications process.
Ultimately, the more you understand about cloud phone systems early in your research, the easier it will be to make a well-informed decision.
You have many business communications providers to choose from. Many will meet your needs. Ooma will exceed them. Promise.
Glossary of Terms
API (Application Protocol Interface):
Software tools that allow applications to "talk to each other." Hosted PBX (Private Branch Exchange): A private telephone service hosted off-site.
PoP (Point of Presence):
An access point that helps devices connect to the internet.
VoIP (Voice over Internet Protocol):
Technology that allows voice calls via an internet connection.
UCaaS (Unified Communications as a Service):
A cloud-delivery service for enterprise communications.