What is VoIP caller ID and do you need it?
If you're considering making the switch to a VoIP-based phone system, it's natural to have some questions about how things work. For many businesses, one area of concern is caller ID.
All businesses should have their caller ID set up correctly. That's true no matter if you're using a copper-wire landline system or a cutting-edge VoIP business phone system. Using caller ID helps your customers understand who is calling. With that knowledge, they know it's safe to pick up the phone.
For businesses in the process of moving to a VoIP system, it's critical to configure caller ID correctly. Many VoIP systems offer more advanced caller ID features than traditional business phone systems. It's important you understand how to use these to ensure your business is set up for success.
In this guide, we'll explain exactly how VoIP caller ID works. We'll share some of the benefits it can bring to your business. Finally, we'll explore the advanced features VoIP caller ID offers that traditional business phone systems don't have.
What is VoIP caller ID?
VoIP, or Voice over Internet Protocol, enables users to place phone calls through the internet. Many landline systems have had caller ID since the 1980s. The caller ID technology used on VoIP phones today works in a similar way to this technology.
When you receive a call from a VoIP number, the identity of the number is verified through a database. The name and phone number of the caller are then displayed on your caller ID. The identifier used to find this data is called the CNAM, or Calling Name.
When a business uses a VoIP phone system, it can change its display name to the company name. Caller IDs display up to 15 ASCII characters. Most businesses opt for a display name between 9 and 12 characters. The VoIP phone number is also displayed.
Sometimes, you might just see the words "VoIP caller" on your caller ID screen. Initially, you might be suspicious of this. But in reality, it's likely that this just means the business calling you does not have their VoIP caller ID configured correctly.
What are the benefits of VoIP caller ID?
VoIP caller ID is important for all types of businesses. It's a virtual representation of your identity. It helps your customers and partners identify who is calling them when their phone rings.
Using VoIP caller ID brings many benefits to business users. Notable advantages include:
Consistent customer experience
Local area codes
Ability to identify incoming callers
Let's explore each of these key benefits in more detail.
Consistent customer experience
Using a VoIP business caller ID ensures all outgoing calls will appear to come from the same number. This keeps your customer experience consistent, ensuring customers always know who's calling them. It's also helpful for brand recognition.
Local area codes
Many VoIP systems enable businesses to choose their own phone numbers. If you upgrade to a VoIP system from a traditional system, you can often keep your number. But it's also possible to select a new number.
Businesses will often set up new phone numbers in area codes located close to their customers. This makes it seem like their business has a local presence. A business expanding into a new city can set up a new phone number with that city's area code without opening an office in the city.
Ability to identify incoming callers
VoIP caller ID features aren't just useful when businesses make outgoing calls. They're also valuable for managing incoming calls. Many VoIP systems provide incoming caller ID. They display the name of the person calling on your VoIP phone or desktop app. More advanced services pipe in information from your business' Customer Relationship Management (CRM) platform. That helps employees know exactly who is calling.
You can also use VoIP caller ID to block unwanted calls from spammers and telemarketers. This keeps your team focused on the job at hand.
What VoIP caller ID features do you need?
Different VoIP phone systems offer various caller ID features. It's up to you to decide which is best for your business. Here's an overview of key caller ID features available to business users:
Call Blocking: Leading VoIP systems, including Ooma Office Pro and Ooma Office Pro Plus, proactively block calls from robocallers. This ensures you minimize the time wasted on spam calls.
Enhanced Caller Information: VoIP systems that provide real-time information on people calling your business are hugely valuable. Some solutions pull data from your CRM platform that summarizes previous interactions with the customer. You can even source caller information from platforms like LinkedIn to ensure your team is well-informed.
Company Main Line: Many providers allow businesses to choose one number as the main line for their company. This allows you to share one consistent number with customers.
Update Caller ID: Depending on your VoIP phone service, it may be possible to change your caller ID through an online platform. Take note that it may take time for changes to be reflected in CNAM databases.
VoIP caller ID is an invaluable asset. By switching to a VoIP phone system with advanced caller ID features, you can unlock huge benefits for your business. But it's important to choose a service that enables you to access the features most important to you.
Using these features is a win not only for your business but also for your customers and partners. When your employees make external calls, the recipient always knows who is calling. This contributes to more productive conversations and better relationships.
VoIP caller ID also delivers time savings across your business. You can eliminate robocalls. You'll also benefit from detailed insights on incoming callers that enable you to start every customer call on the right foot.
Interested in learning more about VoIP phone systems? Check out this article: VoIP callers: What are they and how do they work?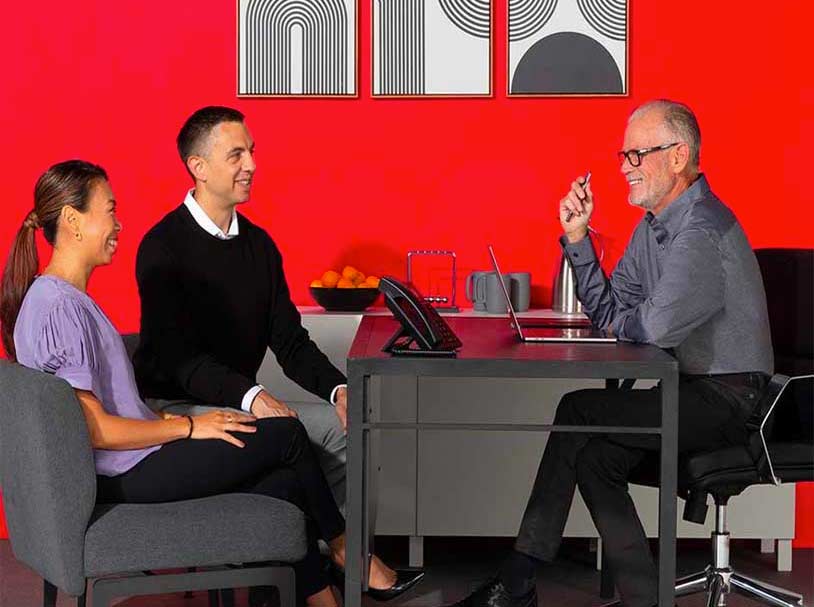 Learn more about how Ooma Office can help your business.
Thank you!
An Ooma Office Sales Representative will be in touch shortly.
866-573-0707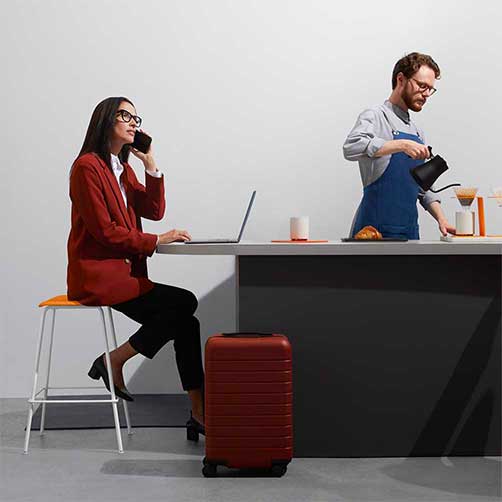 Learn more about how Ooma Office can help your business.
Just call 877-621-0515 or click this to CHAT. Or, fill out this form and someone will reach out to you shortly.