Get a business phone number in 2023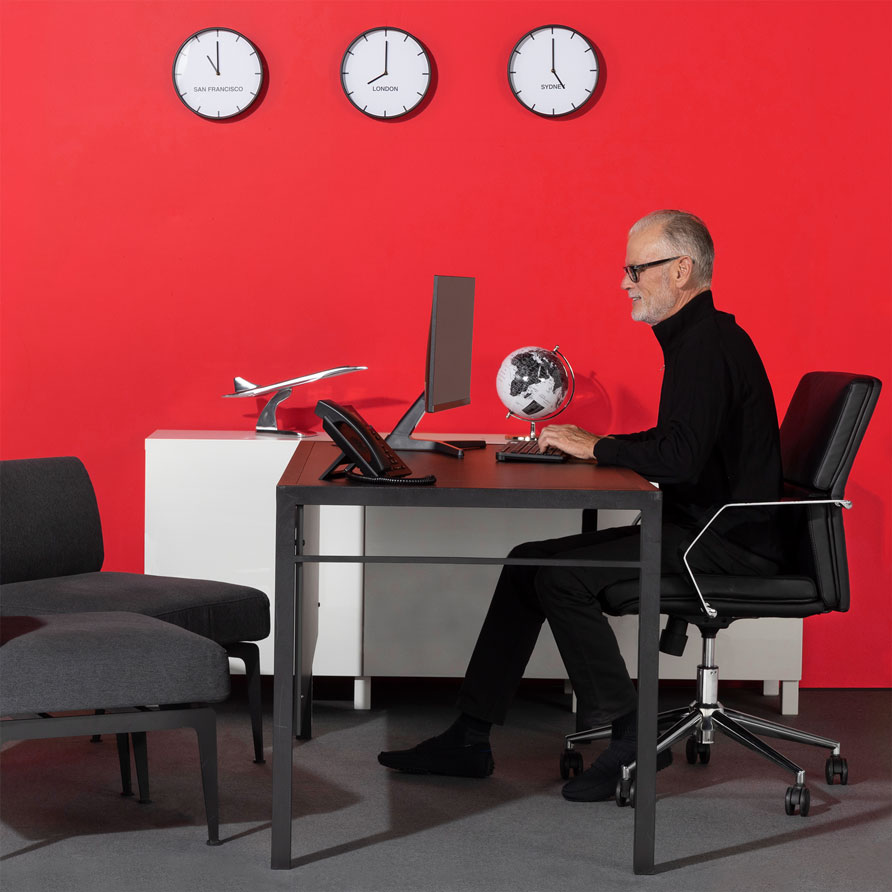 Whether you're setting up a new business or preparing to take your existing small business to the next level, you need to get a business phone number.
Provided you know what to look for, getting a business phone number should be a smooth process you can complete in no time at all. In this guide, we'll cover everything you need to know to choose the best business phone solution, including:
What is a business phone number?
Should I get a business phone number?
How to get a business phone number
Types of business phone numbers
Key business phone number features
How to get a business phone number today
By the time you're finished reading, you'll have all the information you need to choose a business phone system and accompanying number that's a perfect fit for your business.
1. What is a business phone number?
What is a business phone number? Well, this might shock you, but it's pretty self-explanatory: it's a phone number for your business. It provides a dedicated contact number for customers to get in touch with you. It's often featured prominently in marketing and promotional materials for your business.
In theory, any number could be used as a business phone number. However, business phone numbers often come as part of more advanced business phone systems. These solutions come with many call management features built for the needs of small businesses.
2. Should I get a business phone number?
If you're a small, one-person business, you might be using your personal phone number to run your business. That might work for now, but once you grow and add employees, a dedicated business phone number will make running things easier.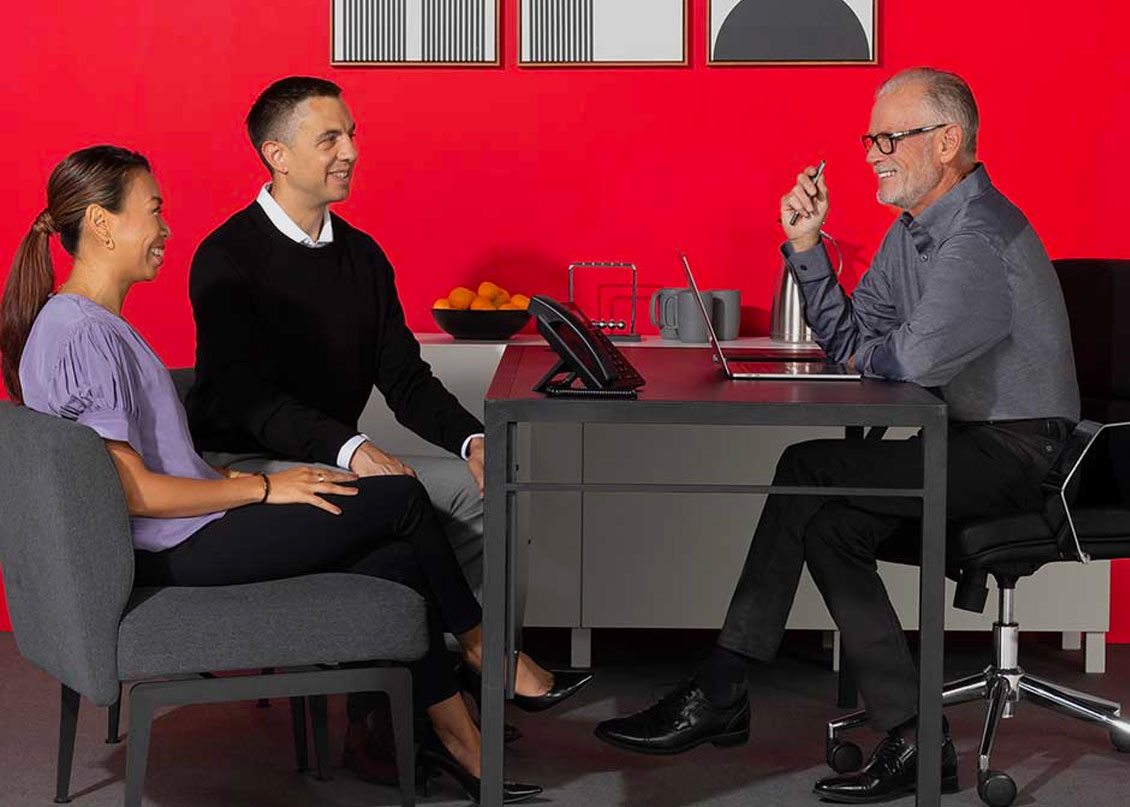 Four reasons to get a business phone number
It's always best to get dedicated business phone number at the same time as you start your business. That way you'll avoid having to make any awkward decisions about whether to switch your personal number to your business number.
As your business grows, you'll need a dedicated phone number. Here are several reasons to consider getting a business phone number.
Create a better customer experience
Business phone numbers are usually part of a wider communications system like Ooma Office. The tools included in these solutions allow you to create a much better experience for your customers.
Features like a virtual receptionist and call forwarding make it easier for customers to get in touch with the right person in less time. Your business can also benefit from superior call quality compared to standard phone lines.
Even if you don't choose a communications system, a business number means you can answer calls with a professional greeting that includes your business name, instead of just picking up the phone and saying hello.
Keep your personal number private
Using your personal phone number for your business might seem simpler; you're saving some money and can use one number for everything That's until you start getting bombarded with customer calls at all times of day and night––including holidays and weekends. Or your business and personal lives will start to blur, and soon you won't know whether to expect a business or personal call when your phone rings.
A business phone number keeps your business separate from your personal life. That makes it easier for you to switch off and enjoy spending time with family and friends.
Prepare for the future growth of your business
If you're an ambitious entrepreneur, you probably have lofty ambitions for the future of your business. Investing in a business phone number, and a system to go along with it, makes it easy to scale your communications infrastructure as your business grows.
That ensures you never get caught flatfooted once more and more customers start calling your business. Many business phone systems can handle multiple incoming calls at once, meaning customers never hear that dreaded 'line busy' message. As you start to work with more customers and partners, that's an important consideration.
Access call management features
Personal phone numbers work fine for making and receiving phone calls, but if you want to use more advanced features, you're out of luck. It's difficult to do simple tasks like place callers on hold or transfer them to another member of your team.
Business phone numbers often come with a suite of call management features. These tools, including ring groups, virtual extensions and company directories make it easy to effectively manage high volumes of incoming calls.
3. How to get a business phone number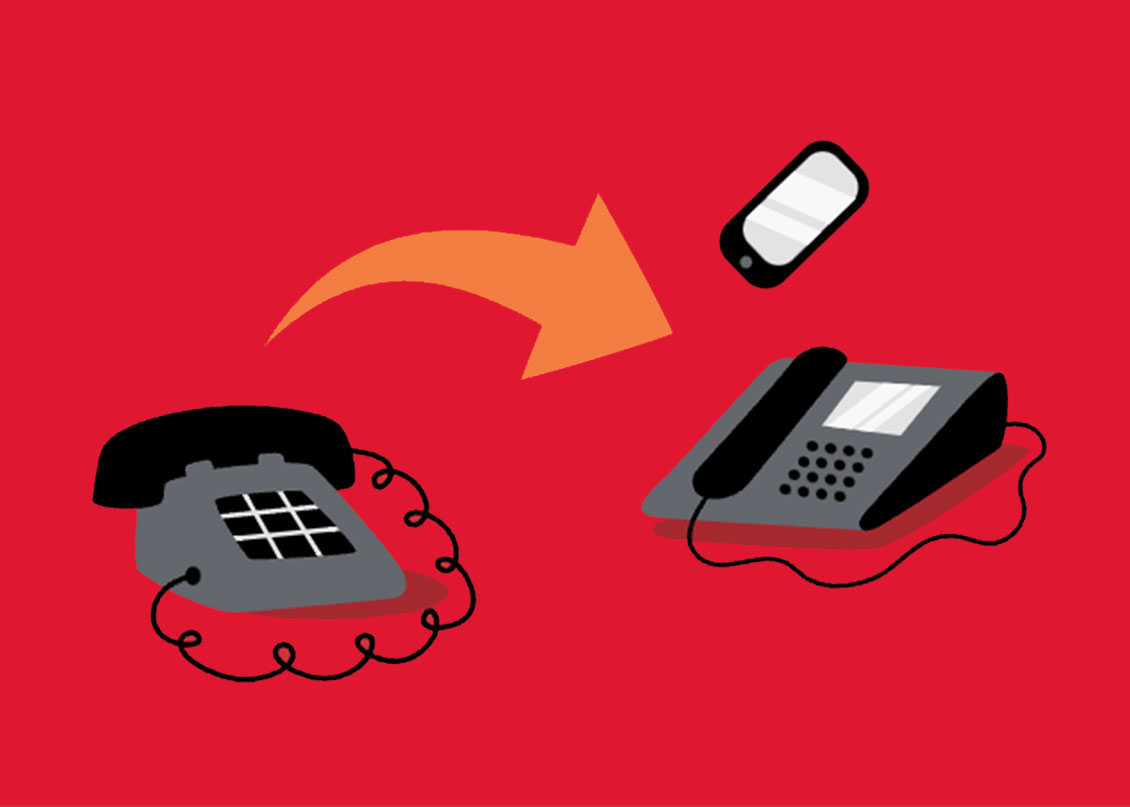 As we've seen, a business phone number unlocks all kinds of benefits. So, what do you have to do to actually get a dedicated phone number for your business? Well, it depends on which of the three types of business phone number you choose from:
VoIP business phone number
Business landline
Virtual phone number
Let's take a closer look at each of these ways to get a business phone number.
VoIP business phone number
A Voice over Internet Protocol (VoIP) business phone system uses the internet to transmit phone calls. VoIP systems have become very popular in recent years, owing to their low costs, advanced features and high call quality.
VoIP business phone systems offer businesses a lot of flexibility. They work with your business's existing Wi-Fi® network and can be used on any computer or smartphone. You can purchase an adaptor for your existing phones or buy specially equipped VoIP phones that offer more advanced features.
Businesses can realize many advantages from upgrading to VoIP phone systems. To learn more, check out this article: VoIP vs Landline for business.
Business landline
Traditional business landline phone systems have been around for decades. These systems, also known as copper wire phone systems or Plain Old Telephone Service (POTS), were the only option for business owners for years.
These traditional landlines rely on copper wiring that connects homes and businesses with switching centers where calls are connected. If your business doesn't have this infrastructure, you'll need to install and maintain it, which can be expensive.
Landline phone systems are an analog technology and are rapidly becoming a relic of the communication industry. Many providers are currently sunsetting their business landline operations. If you're in the market for a business phone number, prioritize digital solutions over outdated landline systems.
Virtual phone number
Virtual phone numbers are numbers that are not tied to any specific phone or location. They function similarly to VoIP phone numbers but typically only offer a basic set of features. Using a virtual phone number requires users to already have phone service. Many people add a virtual phone number to their own smartphones.
Using a virtual phone number on your personal smartphone lets you keep your personal number private and take business calls on the go. However, most virtual phone number services don't offer the call management features that are offered by leading VoIP providers. If you need multiple numbers for different employees, virtual phone numbers can get expensive.
Schedule your consultation now.

Get a phone system built for your business needs, Ooma's got your back with versatility, reliability and plenty of advanced features.

GET STARTED
4. Types of business numbers
Once you've decided what type of business phone system you'd like to use for your new business number, it's time to pick the number you'd like to use. There are a few different types of numbers to pick from and it's important you select one that's the right fit for your business.
An existing phone number
You don't have to start with an entirely new phone number. If you'd like to keep an existing phone number, you can port it over to your new business phone service provider. Many business phone system providers, including Ooma, allow you to port your existing business phone number for free.
Check if your existing phone number can be ported to Ooma Office here: Port business number
Local phone number
A local business phone number uses an area code assigned to a geographic area. Usually, businesses choose a local business phone number that has the same area code as the location where they are based.
That means that a business in Albany, New York, would use the area code 518 while a business in Austin, Texas, would use the area code 512. You can view the numbers that are available in your local area using our handy phone number checker tool.
Toll-free phone number
As the name suggests, a toll-free number is free to call. If you want your company to feel like a big, national business, a toll-free number is a good fit. They begin with prefixes such as 800, 844 and 855. Keep in mind that available 1-800 phone numbers are rare, so you may not be able to get a number with the iconic 800 prefix.
Toll-free numbers are governed by the Federal Communications Commission (FCC) and are assigned to business phone service providers on a first-come, first-served basis. Some providers, including Ooma, offer a free toll-free number as part of their business phone packages. These numbers are portable, making it easy to keep your number if you move to a new provider.
Vanity business phone number
If you want your phone number to be easy for customers to remember, consider a vanity business phone number. Vanity phone numbers can be toll-free or local. These phone numbers use patterns of numbers or letters that are easy to remember.
Vanity numbers that use numbers are typically repeaters, such as 1-800-333-3333.
Those that use letters typically spell out a memorable word or phrase associated with the business. Each letter corresponds to a key on the keypad. One famous example of this is 1-800-FLOWERS.
Vanity phone numbers can be expensive. If you want a toll-free vanity number, you may find the good ones are already taken. Instead, consider a local vanity number. You may have to purchase these numbers from a specialized vanity phone number provider. Prices for local vanity numbers typically start at a few hundred dollars. However, more memorable numbers can easily cost thousands of dollars.
Interested in getting a vanity business phone number? Use Ooma's vanity phone number tool to discover available numbers.
5. Key business telephone system features
Once you decide the kind of phone system you'd like and the type of number that's the best fit, you're ready to evaluate different business phone service providers. As you consider different companies, look at the plans and features they offer but remember to keep the needs of your business in mind.
These features are important in making your switch to a business phone number successful. Without them, you won't be able to recognize many of the benefits that comes with having a business number.
Let's look at some of these key features in more detail.
Virtual receptionist
It's almost certain you've already experienced a virtual receptionist system, even if you didn't realize it at the time.
Often, when you call a business you'll have to navigate through a menu of selections to speak to the right person. For example, you might be asked the reason for your call, and given options like "customer service," "billing" or "appointments." Based on your selection, your call will be transferred to the right person.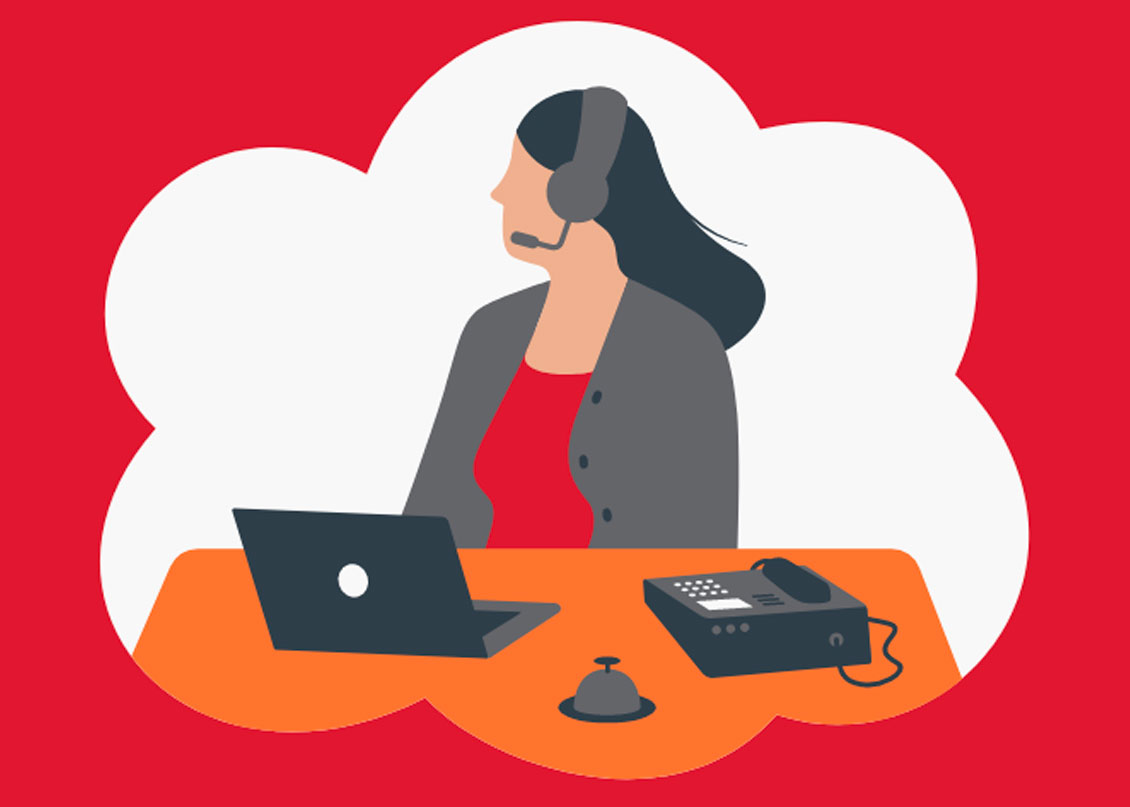 A virtual receptionist makes sure that everyone who calls your business number has a seamless, professional experience. These systems help callers easily get in touch with the right person, reducing wait times and boosting customer satisfaction.
Advanced business phone solutions have powerful virtual receptionist capabilities, including custom messages, support for multiple languages and different modes for business hours and non-business hours.
Call forwarding
As increasing numbers of businesses embrace remote and hybrid work, call forwarding makes it easy to reach employees wherever they are.
When call forwarding is activated, all incoming calls to a particular extension are automatically forwarded to another number. Perhaps an employee is working from home one day a week. Even though they're not in the office, they still need to receive all the calls they would normally take at their desk phone. By toggling call forwarding on, they can direct incoming calls to be routed to their smartphone instead.
Voicemail
A reliable voicemail service allows callers to leave messages when nobody can answer.
More advanced business phone systems offer voicemail transcription features. These tools automatically transcribe voicemail messages and email them to the recipient. By quickly scanning the transcription, employees can quickly decide which voicemails to act on first.
Mobile app
If it's important for you to stay connected while you're on the go, look for business phone solutions that come with a mobile app.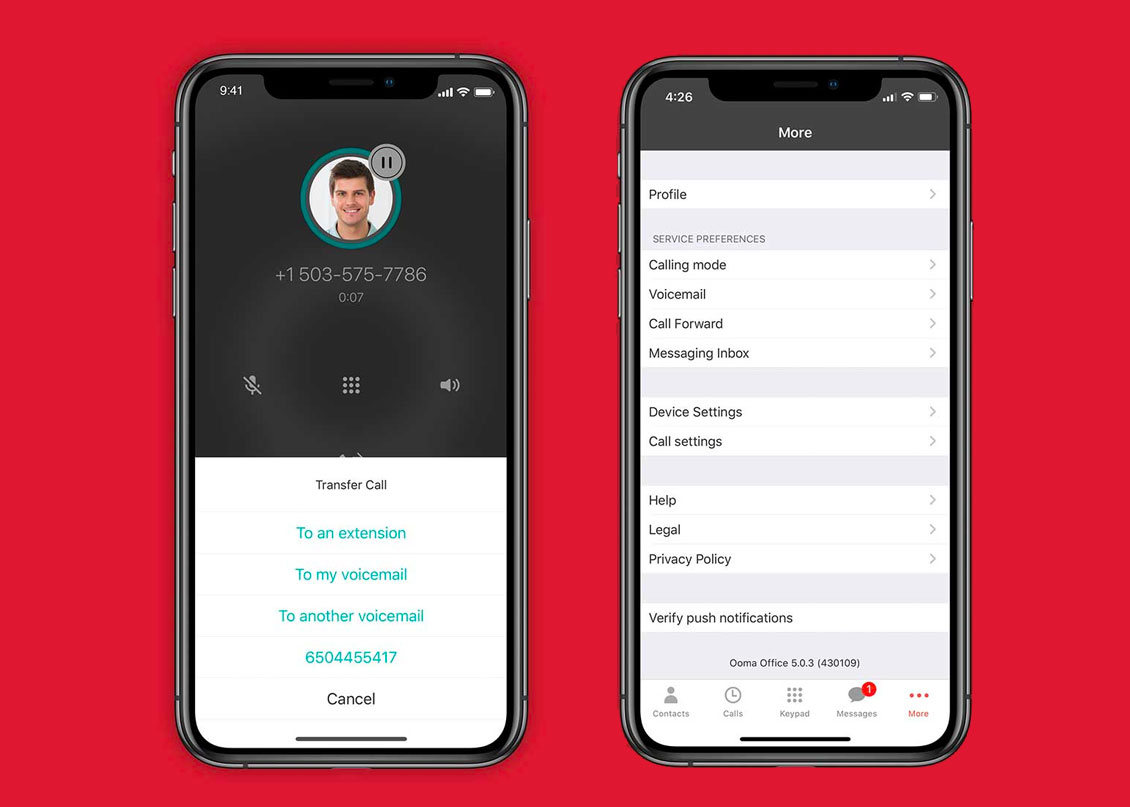 These apps work on your smartphone and allow you and your team to use the full functionality of your business phone system from anywhere. You can make, receive and manage calls from anywhere you have an internet connection. This feature is particularly important if you have employees that frequently work outside of the office, such as sales teams or service crews.
Extensions
Your business should have extensions for all key employees and departments. An extension is a short number that corresponds to a particular person or department. Customers can often dial an extension directly or employees can dial extensions to speak to a co-worker or transfer a call.
As your business grows, make sure your business phone system allows you to add extra extensions for new employees or departments. A popular approach is to use ring groups. If your business has several employees who can answer calls, a small sales team for example, you can create a ring group so that the sales team's phones will all ring when a caller asks to be transferred to that department.
Additional communication features
The features we've explored here are just some of the many available through leading business phone system providers. Depending on the needs of your business, additional communication tools might be important. Examples of additional features offered by business phone service providers include:
Call routing
Integrations with CRM platforms like Salesforce
6. How to get a business phone number today
If you're ready to take the step and get a business phone number, you're in the right place. Ooma is a leading provider of small business phone systems and offers over 50 features designed with small businesses in mind.
There's no hardware required and setup is easy. In fact, most customers have their new Ooma phone number and business phone system up and running in 15 minutes or less.
Get your business phone number today!