What is the cost of VoIP calls?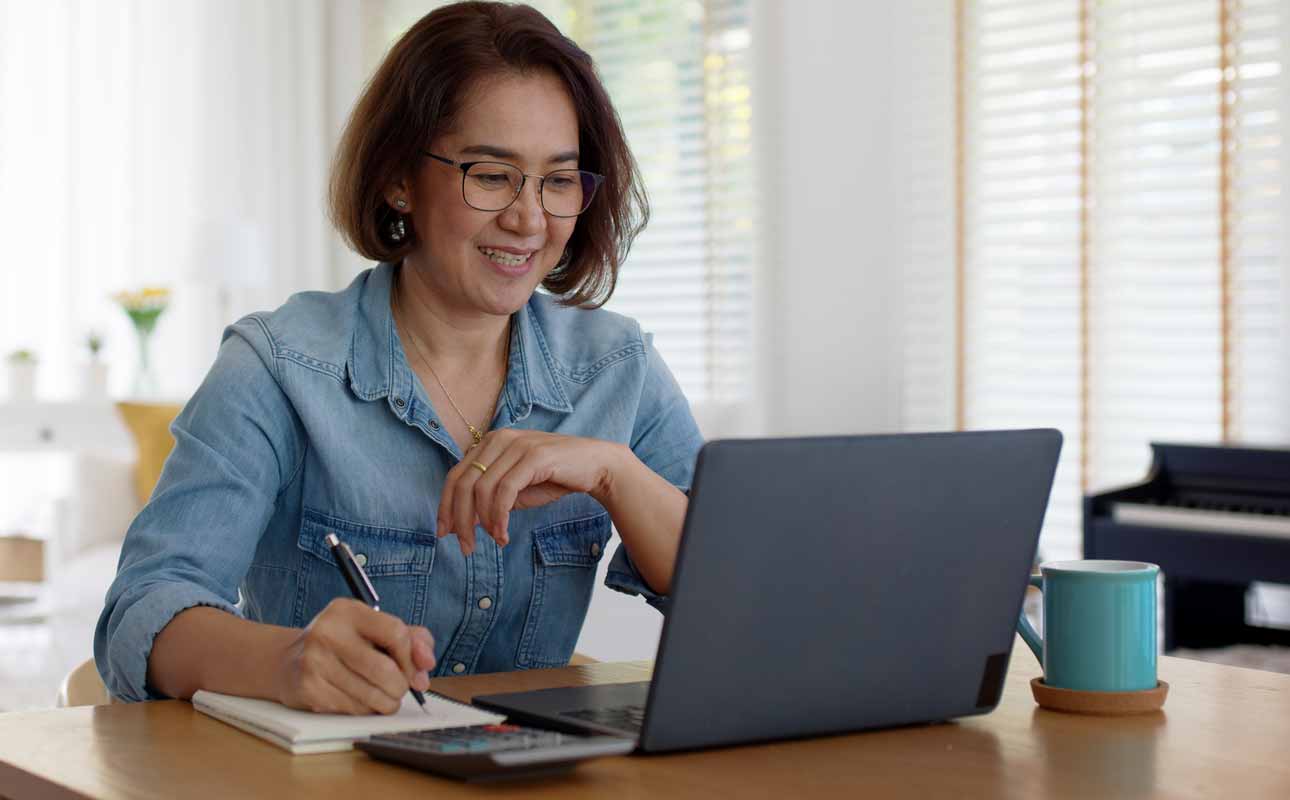 Many businesses are moving to VoIP-based systems. The reason for this is clear. It's possible to save thousands of dollars each year while upgrading your phone service. A traditional business landline will cost between $40 to $50 per line every month. VoIP systems cost significantly less. But how much less?
Exactly how much money you'll save with a VoIP phone system depends on a few factors. In this guide, we'll explore the costs involved with installing and using a VoIP-based phone system. We'll share how our pricing works at Ooma, and help you understand how much your business can save by upgrading to VoIP.
Why use a VoIP phone system or desktop app?
VoIP phone systems are a major upgrade on the traditional Private Branch Exchange (PBX) phone systems that many businesses have used for years. They're more reliable, more secure, and have a range of advanced features that help you run your business more efficiently.
On top of that, VoIP technologies are easy to use, give businesses more flexibility, and are often much more affordable than traditional phone systems. You can even start using a VoIP system without specialized hardware by using a desktop app like Ooma Office Pro to turn your computer into a phone.
Learn more about VoIP callers here.
Every VoIP provider offers a different set of features, and it's important to understand what you need before upgrading. Providers like Ooma offer a range of premium features at an affordable price. These features include:
Virtual Receptionist: A customizable virtual receptionist system helps callers find the right person quickly.
Voicemail: Each user gets their own voicemail inbox. Voicemails are sent directly to each user's email inbox, allowing users to review their messages on their terms.
Mobile app: Users can access their calls and messages through a mobile VoIP app regardless of their location. It's perfect for workers who are on the move all day.
Call management: It's easy to route, record and transfer calls in real-time, saving your business precious seconds and minutes every day.
In all, Ooma Office plans comes with more than 50 essential features, helping businesses keep everyone connected no matter where they are.
But businesses aren't the only ones that can use VoIP phones––they're also available for residential use. Many people are replacing their old copper wire landlines with modern VoIP phone technology.
Interested in upgrading your home phone service to VoIP? Learn more about how you can get free VoIP home phone service with Ooma. All you pay are monthly applicable taxes and fees.
How much does VoIP cost for businesses?
The price of VoIP phone systems will be different from vendor to vendor. Generally, there are two major groups of costs to consider. There are costs associated with installation and the cost of monthly service fees.There are a lot of different factors that influence these prices. To get an accurate understanding of how much VoIP phone service will cost, you should consider:
The number of users or extensions your business needs
Whether you need to buy VoIP phones or can use your existing equipment
The features you want your VoIP phone system to have
The number of international calls your business makes
If you need separate conference phones or connections to fax machines
Fortunately, many leading VoIP phone system providers let businesses build their own phone systems. You'll get to select the exact hardware you need for your business, without any unnecessary extras. This ensures that you'll never pay more than you need to.
Let's take a closer look at each of the different types of cost.
How much does a VoIP phone system cost to install?
The good news is that it's possible to upgrade to a VoIP system without paying much to get started. Generally, you only have to pay for extras, like VoIP phones, base stations that connect to analog phones, or conference phones. If you plan to use VoIP phones that you already own, your costs will be minimal.
Alternatively, you can use a VoIP phone system on your computer. Many leading VoIP providers offer desktop apps that essentially turn your employees' computers into a phone. If you don't want to purchase any specialized hardware, you don't have to, making it easy for any business to get started with VoIP.
If you do need to purchase additional equipment, there are a few different options. Here is a breakdown of the pricing for each:
IP Phones: These look like regular desk phones, but use VoIP technology to provide high levels of call quality and advanced features. They must be connected to an Ethernet cable.
Wi-Fi® Phones: Wi-Fi phones don't require an Ethernet cable, and can be used anywhere in your business that has Wi-Fi coverage. Prices start at $80 and go up to $320.
Base Stations: Base stations convert analog phones into IP phones and connect fax machines to VoIP systems. They cost around $100.
Conference Phones: Not every small business will need a conference call, but for larger companies who often hold conference calls, these are a necessity. Prices for IP conference phones start around $60 with more advanced models costing up to $400.
Learn more: What are VoIP desk phones and how to choose the right one?

Setting up a new VoIP phone system is typically very easy. There's no need to bring in specialists to help. In fact, with Ooma Office, you can have your new small business phone system up and running in 15 minutes or less. You don't even need technical knowledge: everything works right out of the box.
How much does VoIP cost per month?
Many VoIP phone systems use subscription pricing. You'll be charged per user on a monthly basis. Some vendors may require a minimum contract duration. Other providers might not require a contract, but often offer new customers extras like free phones if they commit to a contract. This gives businesses more flexibility to choose the plan that's right for them..
VoIP phone plans generally include a set amount of usage limits for various features. Additional usage over these limits is charged at an additional fee. Extra charges tend to apply for international calls, extra toll-free numbers or toll-free minutes over a certain limit.
Some VoIP phone systems providers offer multiple tiers. This gives users the ability to upgrade to more advanced features if their business requires it.
All Ooma Office plans come with more than 50 business phone features and start at $19.95 per user per month.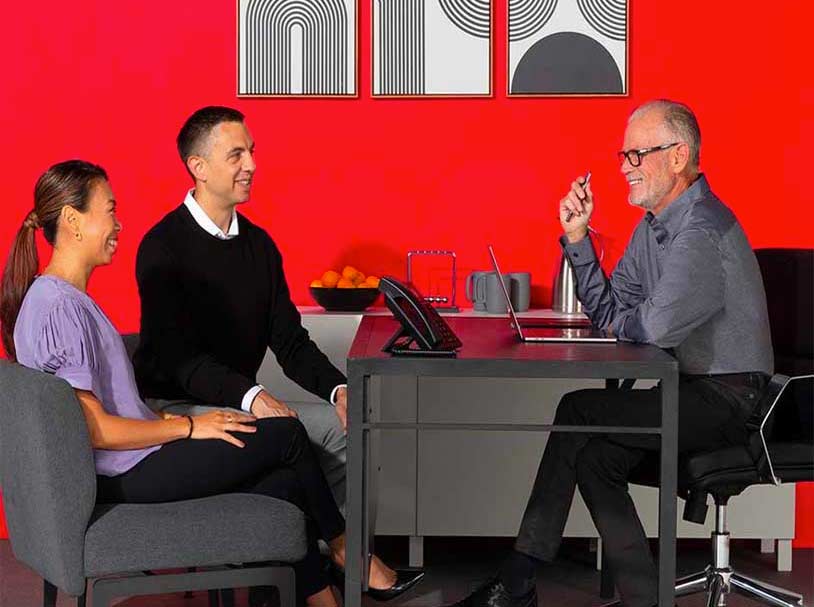 Learn more about how Ooma Office can help your business.
Thank you!
An Ooma Office Sales Representative will be in touch shortly.
866-573-0707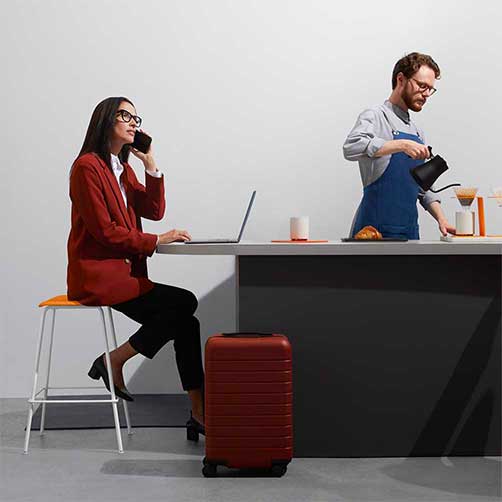 Learn more about how Ooma Office can help your business.
Just call 877-621-0515 or click this to CHAT. Or, fill out this form and someone will reach out to you shortly.