Your five-step plan to improving guest Wi-Fi® security.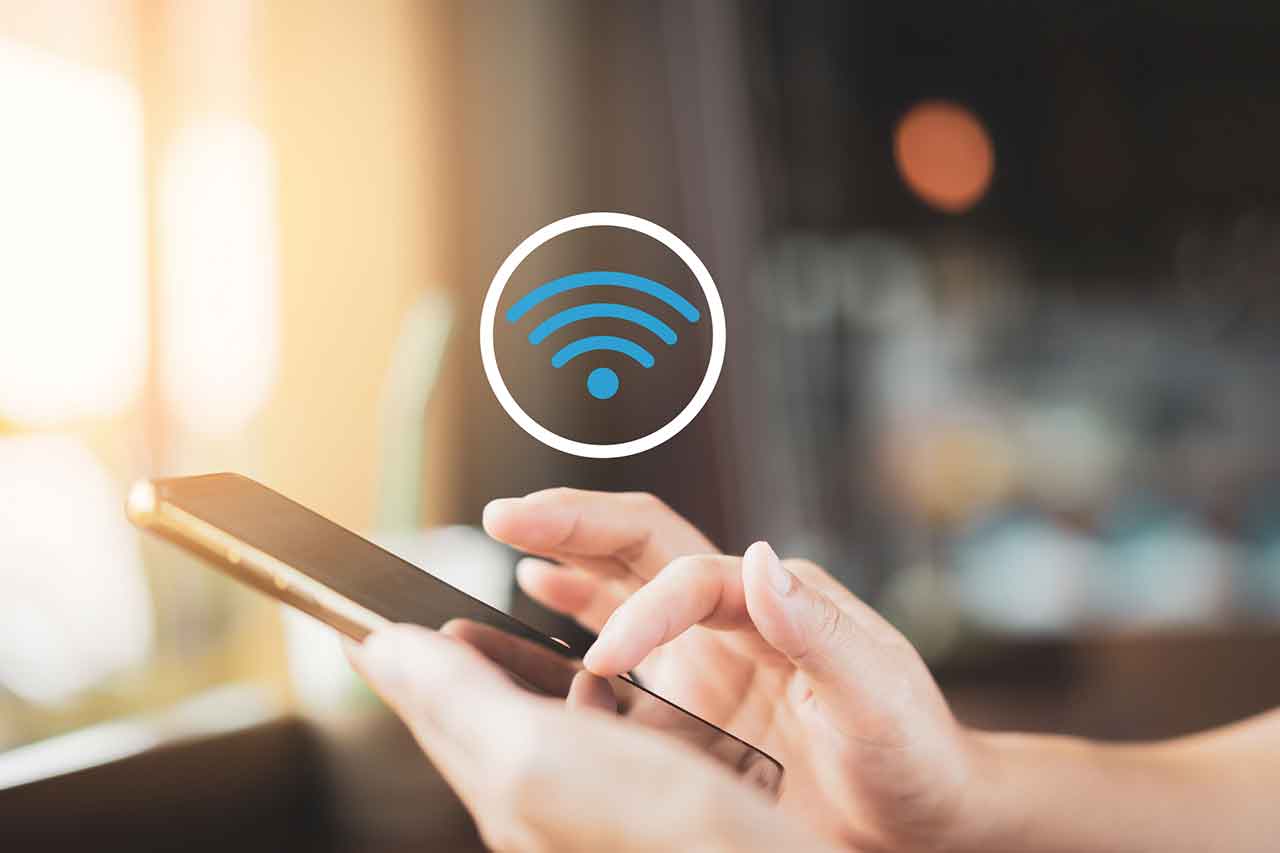 Does your business offer Wi-Fi® network access to customers, contractors and other people? In that case, you need a plan to address network security while also providing access to the internet. There is a way to provide guest network access without burdening your IT staff with constant administrative work.
Why guest access to the internet matters for your business.
Over the past decade, guest Wi-Fi access has become more common. From 2016 to 2019 alone, the number of public Wi-Fi hotspots worldwide has grown dramatically. In 2016, there were an estimated 94 million access points and more than 300 million forecast by 2019, according to statista.com. Therefore, more and more people are used to having access to the internet wherever they go, including when they are visiting your business. If you fail to provide guests with Wi-Fi internet access, customers may decide they don't want to visit as often.
However, there's a risk involved in providing access to the internet through a guest Wi-Fi service. Left unmonitored and controlled, people could use your Wi-Fi network to commit crimes or abuse your bandwidth. Fortunately, there are some precautions in terms of policy and network security technology that can be used to reduce your risk.
Inside the network security issues your company faces with guest Wi-Fi.
Before we attempt to solve the problem of guest network access, let's be clear about the nature of the problem. AT&T has identified multiple security issues associated with Wi-Fi networks. According to AT&T, "Public Wi-Fi networks (for this, those with a Pre-Shared Key) are not much safer, if at all. While they may not have the same intentions as retail stores, there is no level of assurance or legal obligation for them to secure your device or data." A pre-shared key is a string of text (like a pre-password) a Wi-Fi service expects to get before it receives any other credentials.
There are several business implications for Wi-Fi security. If visitors, customers and employees lack confidence in your network security, they may refuse to use the service. As a result, productivity and satisfaction may fall. Further, if a data breach is traced back to your business's guest network, your business may suffer negative publicity. According to the Penetration Tester's Open Source Toolkit, there are known hacking methods that can be used against virtual private network (VPN) systems. VPNs are commonly used for network security by companies, and this technology is vulnerable to hacking.
The solution is to use a combination of processes and technologies to enable access to the internet and network security.
Five steps to improve guest Wi-Fi security.
Assess your network security situation.
Before you start planning any changes, review the strengths and weaknesses of your current guest network arrangements. For example, does your guest Wi-Fi login process request users register and identify themselves before use? Or do you provide a guest network name (i.e., SSID) and network password? Next, make a list of the security processes and technologies you have in place (e.g., VPN security for employees).
Identify Wi-Fi network user needs.
Network security needs to be balanced against employees, customers and other people to maintain access to the internet. Make a list of the ways your users typically use the internet. For example, your business may use the Wi-Fi network to make digital phone calls. Customers may use it to browse the web and check their emails while they are waiting in line. Contractors and delivery people may need guest network access to confirm deliveries.
Identify improvements for your Wi-Fi network security.
There are several different ways you can improve network security for guests. Reference the ideas listed below as you develop your network security improvement plan. 
Acceptable use policy. Write or update your policy to explain which activities are permitted and which are not. For example, you may ask guests to avoid checking online bank accounts via guest Wi-Fi for liability reasons. If you have questions about the legal implications of running a guest network, ask a legal professional for advice.
Restrict access to the internet. In terms of network usage, not every application is created alike. Checking and sending emails consumes relatively little bandwidth. By contrast, if guests are using your access point to download movies and TV shows from the internet, such usage may cause network performance issues. Explore ways to apply speed limits or limitations to make abuse less likely.
Install guest network management tools. There are several software tools on the market that can help you detect and prevent guest network security problems. According to Capterra, a business software review website, some of the most popular options on the market include Purple (4.6 out of 5-star average rating), Local Measure (4.6 out of 5-star average rating), and Aislelabs Connect (4.6 out of 5-star average rating).
Optional: Larger companies with large guest Wi-Fi systems may need more help to identify network security gaps. In those situations, consider reaching out to a network security expert for advice specific to your company's needs.
Test your network security improvement ideas.
At this stage, you will have a few different possibilities on the table to improve the quality of your guest network security. Test the new techniques and technologies with a small number of users first. For example, if your business is typically closed on Saturdays, you could test your new network security process on a Saturday with a few employees to see if it works as expected. If the new system works well, put it into effect.
Tip: If your guest network login process changes, provide training to employees to help customers with any questions.
Set a reminder to review your guest Wi-Fi again.
In the world of network security, change is constant. Therefore, you can't assume you can comprehensively solve guest Wi-Fi security once. Instead, set a reminder to review your security arrangements at least once per year. If you have a large number of guest Wi-Fi users, you may want to reassess your network security plan more frequently.
Find out how Ooma can help with guest Wi-Fi.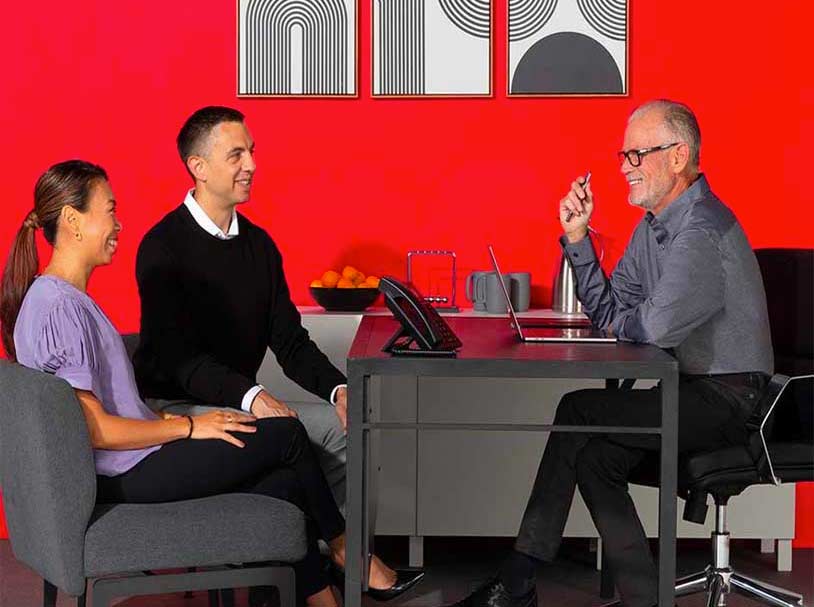 Learn more about how Ooma Office can help your business.
Thank you!
An Ooma Office Sales Representative will be in touch shortly.
866-573-0707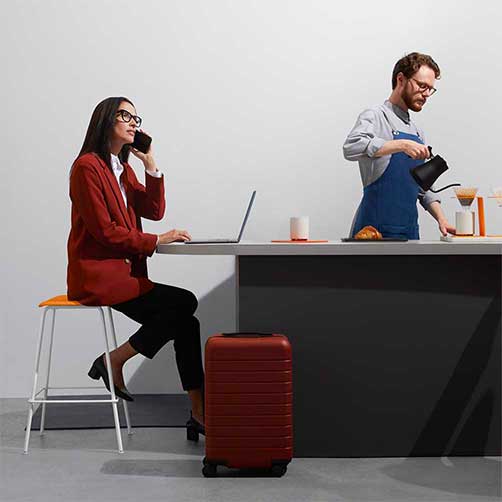 Learn more about how Ooma Office can help your business.
Just call 877-621-0515 or click this to CHAT. Or, fill out this form and someone will reach out to you shortly.