The comprehensive guide to virtual phone systems for small business.
Ready for a detailed look at how an internet-powered phone service can make your business more efficient and profitable? We're about to explore what a virtual phone system is, how it works, and how small businesses can benefit from using this flexible phone service. By the time you close this browser tab, you'll have answers to the most frequently asked questions about virtual phone systems for small businesses and a list of the must-have features to keep in mind as you evaluate systems and providers.
1. What is a virtual phone system?
A virtual phone system is an internet-powered phone service that's flexible, cost-effective, and simple to implement. In contrast to the traditional landline system used by generations of office workers, a virtual phone system uses VoIP technology to send call data over the internet. Tablets, smartphones, desktop and laptop computers, and even traditional office phones can all make and receive calls with a virtual service.
For teams who spend a significant amount of time either out in the field or working remotely from home, virtual phone systems offer substantial benefits. Virtual office phone services are designed for the needs of the modern workforce, allowing team members to make calls from a range of devices at any time and from any location. Since virtual phone systems are powered by the internet and don't rely on hardwired connections, your teams can connect with customers and each other completely untethered — as long as you have an internet connection.
Read What is a Virtual Phone System? to learn more about how virtual phone systems work.
Use any device with a virtual phone system:
Smartphones
Tablets
Laptops
Desktops
Traditional office phones
Get the virtual phone system designed for your business.
A modern virtual phone system built for your business needs, Ooma's got your back with versatility, reliability and plenty of advanced features.
GET STARTED
2. Benefits of a virtual phone system for small businesses.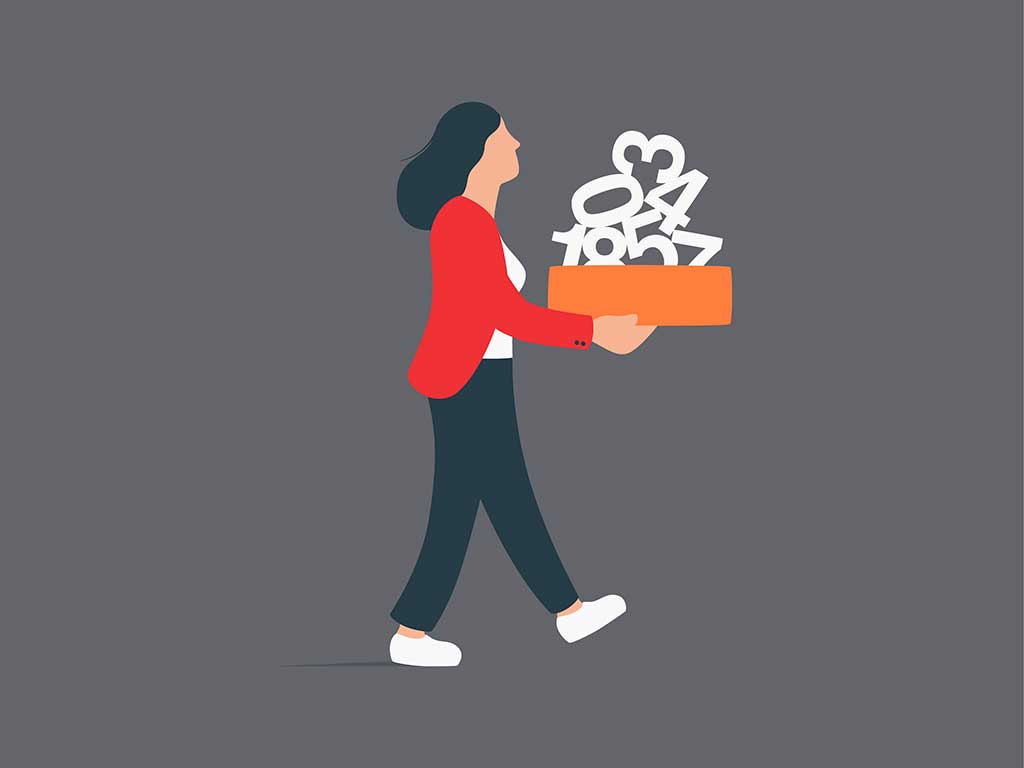 Virtual phone systems have a lot to offer small businesses, especially those growing quickly and face the challenges that accompany rapid growth. Here are eight of the most impactful benefits of a virtual phone service for small businesses.
1. Fully customizable — pay only for what you need.
It's frustrating to pay for things you don't need, especially when you must make the most of your resources. Many virtual phone systems are easy to customize to meet the specific needs of your small business. And they have flexible options that let you custom-build the system that works best for your team. With monthly plans that offer multiple service levels, you won't end up paying for bells and whistles you don't need.
2. No expensive hardware required.
Virtual phone systems for small businesses don't require high up-front equipment costs. If you're planning to make calls exclusively from your company's existing smartphones, tablets, computers, or office phones, a virtual system doesn't come with any hardware costs at all. Some providers (like Ooma) even offer conversion kits so you can continue using the landline phones you already have.
3. Fast and simple to implement.
Installing or upgrading a traditional, landline-based phone service often involves substantial system downtime. On the other hand, virtual phone systems don't require additional wiring or the help of an IT professional to install. They're designed to be up and running quickly using a set of simple, easy-to-follow instructions.
4. Flexible and easy to scale.
Small businesses are dynamic —they grow and evolve quickly. Virtual phone systems can scale rapidly to accommodate new team members or provide extra features. With a good provider, adding lines or changing your service package is a simple, pain-free process.
5. Supports on-demand phone numbers.
On-demand business phone numbers are a must-have for small businesses with employees working from home or spending large parts of the workday away from the office. When employees use a virtual phone app to make business calls from home or in the field, on-demand numbers automatically ensure customers see local numbers. This feature adds a level of professionalism and makes it easier for your customers to recognize incoming calls from your business.
6. Supports a wide variety of devices.
A virtual phone system isn't just a collection of hardwired desk phones like a traditional small business phone system. You can make and receive calls from a wide variety of devices, including desktop and laptop computers, tablets, office phones, and personal or business smartphones.
7. Makes analytics and reporting simple.
Making smart decisions requires evaluating factual, actionable data. A virtual phone system offers your small business leadership team access to powerful analytics and reporting capabilities. You can track and measure a myriad of different metrics, including average customer hold times and the busiest times and days of the week, to help you adjust staffing to ensure better customer service. Features like call assist allow you to provide real-time coaching to agents as they interact with customers. And call recording makes it possible for managers to collect data for use in performance reviews.
8. Improved collaboration (with video).
Keeping your teams connected can be a challenge, especially when you're not all working from the same place. Collaboration tools like internal messaging, texting, and video conferencing typically require a collection of different apps. However, a virtual phone system brings all of these tools together under a single platform, making it easier to keep your people plugged in no matter where they're working.
3. How virtual phone systems work.
Virtual business phone solutions work differently than the landline-tethered, traditional office phone setups. Here's a more in-depth look at the technology behind conventional phones and virtual phone systems.
Traditional Phone Systems and PSTN
Public Switched Telephone Network (PSTN) describes the hardwired network of worldwide phone connections. When you pick up a landline-based phone, you're routed through that network to your intended recipient.
Virtual Phone Systems and VoIP
Voice over Internet Protocol (VoIP) is the technology that makes the virtual phone magic happen. Virtual phone systems use this internet-based technology to provide location-independent business phone service. VoIP technology converts analog voice data into small packets of digital signals and sends this information over a high-speed internet connection. The digital data is then reassembled back into analog voice data, allowing you to have high-quality, real-time conversations with someone across town or the country.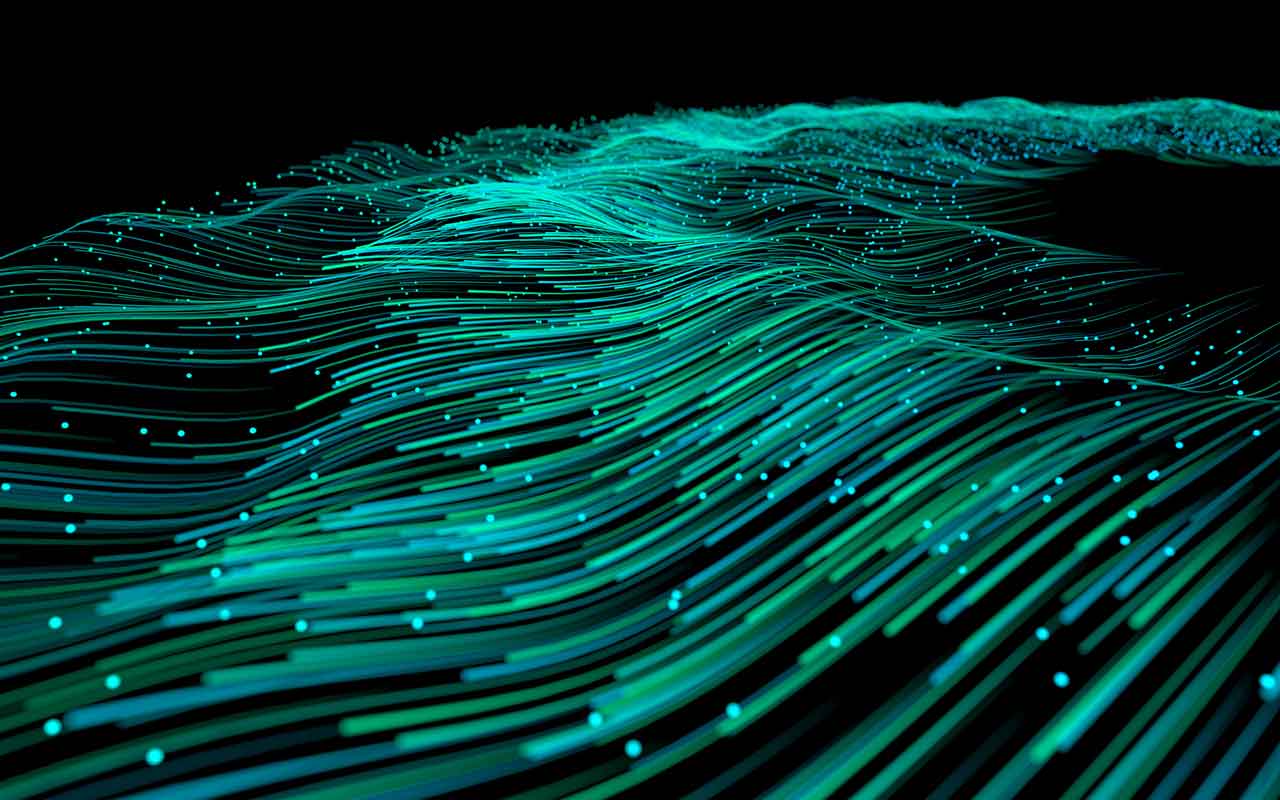 The limitations of landlines.
Landline phones use older technology. Naturally, they lack many of the more advanced features that come standard with a virtual small business phone system. Landline phones can only work when connected to the hardwired network. Besides call forwarding, landline phones require you to be within reach of your desk phone to make and receive calls. The traditional phone system doesn't come with any collaboration tools beyond phone conferencing. For these reasons, companies of all sizes are adding virtual phone service capabilities or operating entirely on virtual phone services.
Schedule your consultation now.
Get a modern virtual phone system built for your business needs, Ooma's got your back with versatility, reliability and plenty of advanced features.
GET STARTED
4. Key features to look for in a virtual phone system.
Virtual phone systems include dozens of features especially beneficial to small businesses. The plethora of features can make it a challenge to prioritize what's most important. Here's the short list of virtual phone system features our small businesses customers consider must-haves.
Mobile and Desktop Apps
Apps unlock the potential of a virtual phone system. The app allows you to access all of the system settings from smartphones, tablets, laptops, and desktops. Admin app settings control system-wide features like the virtual receptionist and ring preferences (such as simultaneous ring or round-robin call routing). Individual users can access the app to set their availability for calls, record voicemail messages, and engage the multi-ring feature. Look for a provider that offers an app that's intuitive and reliable.
Video Conferencing
Video conferencing makes it possible to get everyone in the same room even when teams are working hundreds or thousands of miles apart. There's no replacement for face-to-face interaction, and video conferencing is an increasingly important collaboration tool for small businesses. Video conferencing comes standard with many virtual phone systems.
Virtual Receptionist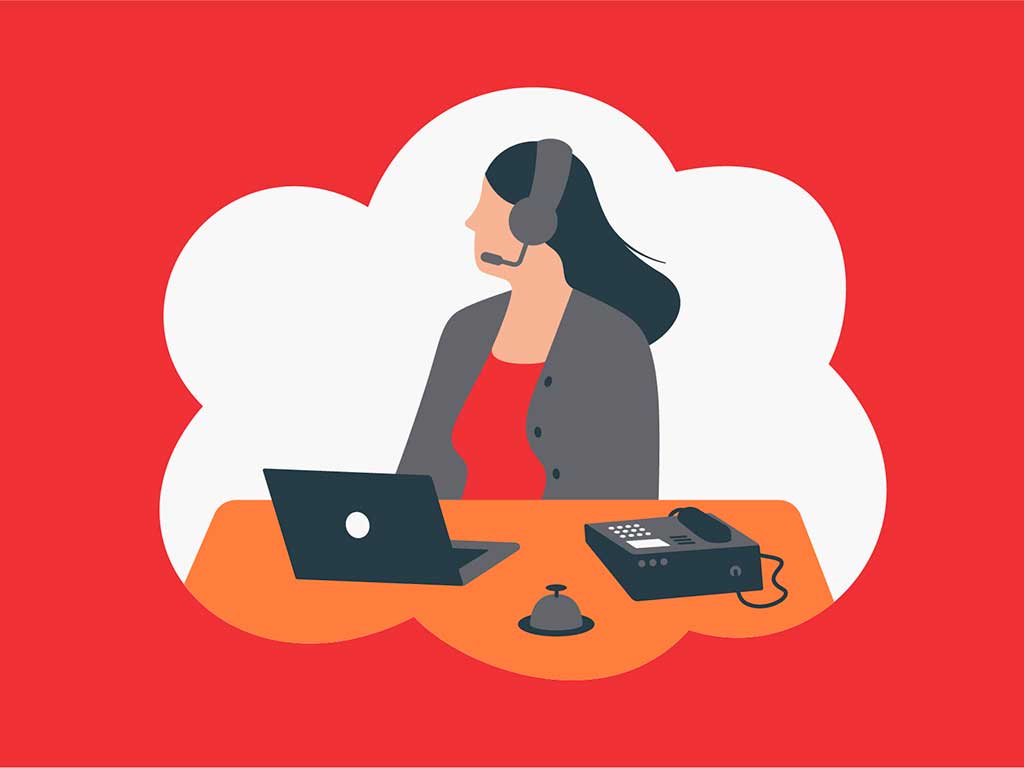 As a customer, there's nothing more frustrating than being bounced around from person to person before they get to someone who can help them. A virtual receptionist lets customers self-select the reason for their call, ensuring they reach the correct department in your company the first time.
Enhanced Call Blocking
Answering spam calls or interrupting the workday to explain to telemarketers that you're not interested is unproductive. Virtual phone systems connect to a database of millions of telephone numbers known to be used by spammers and can block calls before they ever ring your phone. You can also create a customized list, adding numbers of your own.
Multi-Device Support and Multi-Ring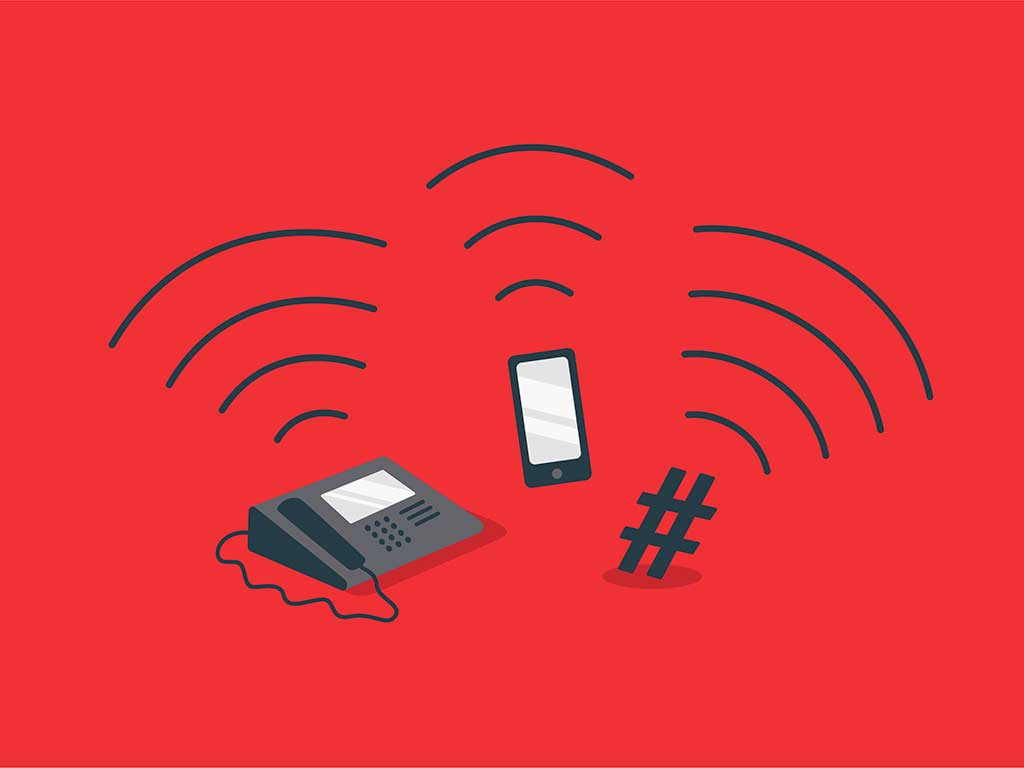 One of the most significant benefits of a small business virtual phone system is the number of devices it supports. Turn a smartphone or tablet into a business line simply by installing the virtual phone system app. Desktop or laptop computers can quickly be transformed into a business line using the desktop app. And office phones can be VoIP-enabled or converted to work with a virtual phone system.
Team members working away from the office can set the multi-ring function to simultaneously ring all of their devices, ensuring they don't miss calls.
Call Recording
Strong customer support staff are made, not born. Call recording allows you to capture individual customer service call experiences so supervisors can use the recorded calls to enhance staff training sessions and individual performance reviews.
Other essentials:
Virtual or business cloud phone services open up a new world of possibilities for small businesses. Below are some other valuable features you may want to add to your shopping list as you evaluate different virtual phone system providers.
Fax online
Voicemail transcription
Ring groups
Wireless options
911 service
Unlimited calling in the US, Canada, Mexico, and Puerto Rico
Low international rates
Read What to Look for in a Virtual Office Phone Service to learn more about key features and how they can help your business.
5. Virtual Phone System FAQs
Still have questions about how virtual phone systems work and how they can help small businesses grow? Here are answers to four of the questions we hear most.
How does a virtual phone call work?
We already covered the basics of how virtual phone calls happen above. But here are the additional, nitty-gritty details for those who are curious. When your voice data gets converted to digital signals, it's sent to a data center. The data center converts the digital signals into analog data and sends it through the traditional network of phone lines to the person you're communicating with. Since VoIP technology is dependent on a strong internet connection, be sure your provider offers a backup. If your primary internet service provider experiences an outage, the virtual phone system will automatically switch to the redundant service, so you don't miss a beat.
How do I set up a virtual phone system?
Your system setup experience will depend on the virtual system phone configuration you've decided to use. Suppose you're not purchasing any additional hardware and have opted to use your existing company computers, smartphones, and tablets. In that case, you can begin using the virtual phone service as soon as you download and install the virtual phone service app on your devices. If you've opted to purchase new, preconfigured IP-enabled office phones, the setup process is as simple as plugging them in. Opting to use your existing office phone hardware will involve installing a kit that converts traditional office phones into IP-enabled devices. The setup time for this option is around 20 minutes.
How much does a virtual phone system cost?
If you opt to use the existing phone equipment you already have, you'll just be paying the monthly service fee. Small business virtual phone system service plans can start at less than twenty dollars a month. If you choose to buy IP-enabled phones, the cost for each will vary depending on the brand and complexity of the device.
What is the best virtual phone service?
Choosing the right virtual phone service provider for your business is an important decision. Of course, we believe that Ooma has an exceptional system with an unmatched collection of service offerings. But we know we're biased! Here are the essential questions to ask about each provider as part of your research.
First, take a look at what's included in each service provider's monthly plans, ensuring that the level of service you're considering has adequate usage limits and includes all of the features you'll need with no hidden fees. Second, ask about average system downtime and data center backup plans. Do they have a network of data centers to shift load to if one goes offline? Also, do they offer a backup internet service option to keep your phone system running in the event your primary internet service provider experiences an outage? Lastly, research the provider's reputation and commitment to customer service. What options do they offer for technical support and general customer service inquiries? Reading reviews from current and former customers can provide real-life insights into how well their current customers' experiences align with their online marketing claims.
Wrapping up:
A virtual phone system comes with many benefits that a traditional phone system can't offer. These benefits can be especially significant for small, growing companies. Collaboration tools like internal messaging and video conferencing capabilities can increase the productivity of your teams. And customer-centric features like a virtual receptionist and multi-ring ensure that customers and prospects connect to the right team member quickly. Internet-powered virtual phone systems represent a significant upgrade from a traditional, landline-based phone service.
---
Get your virtual phone number