Essential Guide to Backup Internet for Businesses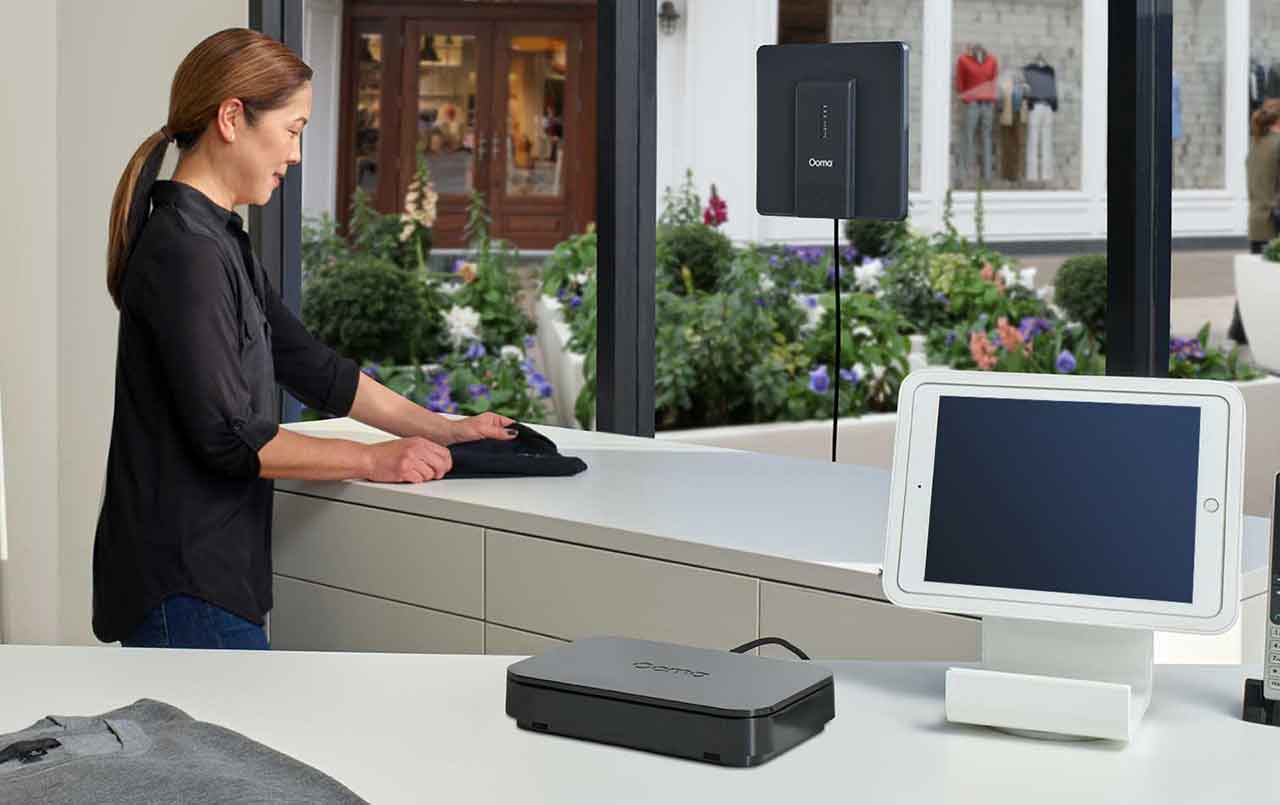 How much does your business rely on the internet? Start tallying up the critical operations that require digital connectivity, and you'll get a clear picture of why your business needs backup internet. 
Your business internet connection gives you access to information, emails, communication apps, cloud files and social media. It may be powering your VoIP phone system, credit card terminals or employee time clocks. Your small business cash register may need an internet connection to make sales. You may need the internet for inventory management, access to finance apps and payroll systems. 
From small businesses to enterprises, internet access is essential. In today's digitally connected world, there's surprisingly little that doesn't use the internet. Let's take a deep dive into why your business needs backup internet and what to consider to achieve maximum uptime.
What happens when your business internet goes down?
Staying connected to the internet is important because so many aspects of your business rely on it. Without a backup internet connection, an outage can mean you're completely disconnected. Here are the four potential outcomes that happen when your business loses its internet connection:
Loss of productivity: When your internet connection goes down, workers may be unable to perform their jobs as they typically do, slowing down productivity. In the case of many knowledge workers, no internet access means productivity comes to a halt altogether. 
Financial loss:

The business disruption results in a financial loss from both missed sales and reduced output. For small businesses, one estimate found that the average cost per hour of downtime is $8,580. So if your internet is out for a full day, the average business loss could be $68,640.

That's a significant impact, and in circumstances where you need a service visit from Time Warner or another internet provider, your internet could be down for much longer than a day. 
Customer service failure: While your team can still be cordial to customers while the internet is out, they may not be able to perform any assistance services. Your frontline staff typically needs the internet to process reservations, make transactions, access patient files, see appointment schedules, or provide basic assistance. No retail store wants to say to its customers: "Sorry, cash only." When the internet goes out, the loss of basic functionality can erode customer trust or tarnish your reputation.
Stress and chaos:

Let's be honest, it's disorienting to not have internet access. An outage is never convenient, and managers face the challenge of resolving it quickly. Whether you need to get your income stream flowing, your projects moving forward, or your employees paid, it's a stressful event. Having a backup internet can give you peace of mind. 
Why does the internet go down?
Your business internet outage could be caused by a range of issues. A problem can occur anywhere along the full path from on-site equipment to outdoor wiring to your provider's network and beyond. Here are some of the most common reasons your internet could go down: 
Weather events:

Something as common as a snowstorm or thunderstorm can knock out your internet for a day. More significant weather events like hurricanes, tornados or earthquakes can disrupt service for an extended period of time. For example, the effects of this type of massive outage can be seen in the visualization of the

Hurricane Florence internet outage

.
Service provider failure:

Your internet can be knocked out by a hardware failure, downed wire, infrastructure damage, configuration problem or a DDoS attack. Hopefully, your provider gives you maximum uptime, but there are plenty of ways the system can fail.
Equipment failure:

Your own internet equipment could fail. On-site modems, switches or routers could stop delivering internet service to connected devices due to either a configuration problem or hardware glitch.
Network congestion:

Aging infrastructure such as an old T1 line can mean that your internet usage would quickly outpace your capacity. The net effect is that internet access would seemingly crawl to a halt for all users. While this type of issue is not a full outage, you may need to reduce high bandwidth activities until you can upgrade your service. 
Solar flares and space weather:

An internet outage could also be caused by something that's a million miles from home. Space weather, including sunspots and geomagnetic storms, can disrupt satellites and wireless communications. Your internet provider may even have a website dedicated to "sun outages" that commonly occur in the spring and fall of each year. 
What is internet backup?
Backup internet adds redundancy to your business systems. Rather than having all of your eggs in one basket with a single internet provider, a backup system can help you stay connected even if your primary internet goes down. 
An internet backup won't affect your Wi-Fi connectivity or your on-site wireless network. It will add a backup connection in the event that your primary internet connection goes down. 
When considering your backup internet options, look to technology that's different from your primary connection. For example, many businesses use wired internet through a cable modem or phone provider. A good choice for backup internet could be through a cellular internet connection. 
For businesses using fiber optic internet, you could diversify by using a cable internet connection as a backup. Having cable internet as your backup is a faster option than a wireless cellular connection. However, there's a risk that the same downed telephone pole that knocked out your primary internet service could also knock out a backup that's delivered via wires.  Plus, in some cases, cable internet can be more expensive and need more infrastructure, and your backup system shouldn't cost more than your primary system. 
Learn more about Ooma's business internet backup here.
How does internet failover work?
Internet backup failover means that if your primary service goes out, your connection will automatically switch to your backup internet service. This can help you maximize uptime without missing a beat.
Using internet failover means that your network will automatically reroute itself to keep your systems active. There's no need to flip a Frankenstein-style switch to change to your backup internet. Nor will your IT team need to work furiously after an outage to reconfigure your internet. 
Ooma Connect is a great example of an internet failover device. When the hardwired internet connection goes out, the Ooma Connect will automatically reconnect your devices to nationwide wireless 4G. When your primary internet is restored, the device switches you back to your primary internet. Some people use Ooma Connect as their primary internet, and when it's used for backup internet, you'll add the necessary redundancy to help keep your business connected. 
Is 4G LTE good for backup?
One of the most common types of internet backups is 4G LTE. It's 10 times faster than 3G. While 5G is even faster and offers more bandwidth than 4G LTE, access is still limited as carriers work to roll it out nationwide, which means 4G LTE may be your fastest wireless connection available. 
One of the major advantages of 4G LTE for internet backups is that it doesn't depend on wired infrastructure. With the alternative delivery method of internet service via cellular towers, you're reducing your risk of downed wires disrupting service. 
A 4G LTE failover can give you the digital infrastructure to ensure that your business continues when your internet goes down. Remember that you'll need a data plan that's based on expected data usage. 
The speed of your 4G LTE network depends on your provider and your location. Among the major providers, download speeds can range from 32.5 Mbps to 53.5 Mbps. Businesses that need more bandwidth can use cellular bonding technology, which combines multiple connections into a single aggregated connection. For example, combining three 4G LTE connections via cellular bonding can mean your business will have up to 160.5 Mbps download speed. 
Did you realize that a power outage can also cause an internet outage?
Your devices that deliver your internet service all need electricity to run. This means if your power goes out, your modem and router will also shut off and stop your internet connection, even if the internet service is still active. 
This is why a fully redundant system also needs a backup power supply in addition to a backup internet connection.  
For small businesses, this can be a battery backup or uninterrupted power supply (UPS) for your modem and router. They're easy to use, and all you have to do is plug the devices into the UPS as you would a surge protector. It will maintain a charge when the power is on, and if the power goes out, your gear will be automatically powered by its internal battery. 
For larger companies and enterprises, a single-phase UPS can deliver lasting power to tech infrastructure like servers. For an enterprise-wide network, data centers or other mission-critical systems, look for a three-phase UPS that provides maximum power coverage. 
You can also consider using backup power supplies for cash registers and employee computers. Adding a UPS to workstations can help each employee to stay productive during outages.
What's the difference between online backup and offline backup?
Online and offline backups refer to data backup and where your information is stored. 
It's important to not conflate your internet backup with your data backup. While data backups are about preserving your files, an internet backup refers to access to the wider internet. 
If you're using an online data backup. your internet connection can affect your access. These backup files are accessible from anywhere, but if you lose your internet connection, you won't be able to access these files. 
On the other hand, an offline backup is on-site and doesn't require internet access. These data backups could be on a tape drive, external hard drive, memory card, or USB thumb drive. Offline backups have physical risks such as lost equipment or a hardware failure. These issues don't exist for online backups in the cloud. However, with an offline backup, even when you don't have an internet connection, you'll be able to access your historical data files. 
Monthly Service Rates
Ooma Connect can be purchased stand alone or with Ooma Office – the #1 rated business phone service designed to help small businesses run better.
Backup Internet + Voice
10 GB $29.99 per month*
Great for backup use or voice-only use.
Light Primary Internet + Voice
50 GB $99.99 per month*
Great for primary Internet use or more frequent backup use.
Heavy Primary Internet
125 GB $199.99 per month*
For primary Internet with heavier usage.
Hardware Plans
$15 per month – no contract.
*Overage Charges
$9.99 per GB for the 10 GB plan.
$5.99 per GB for the 50 and 125 GB plans.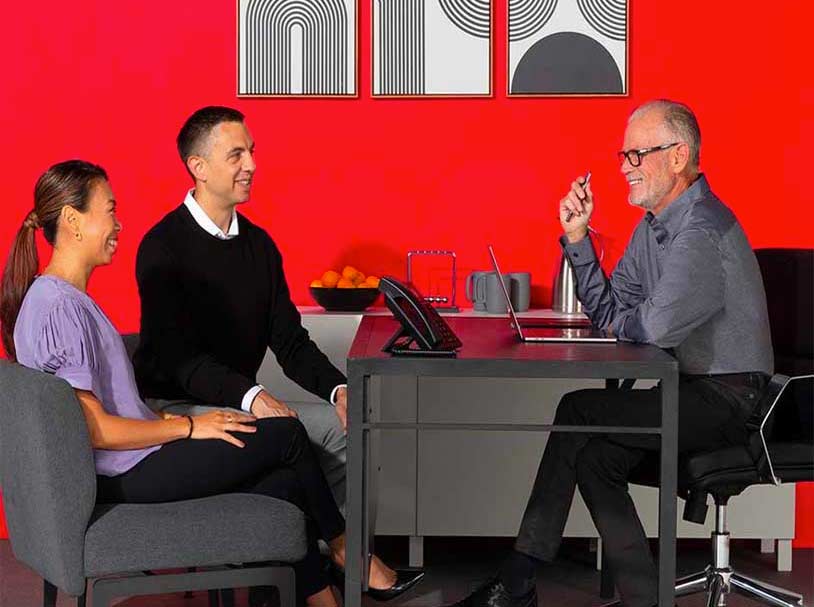 Learn more about how Ooma Office can help your business.
Thank you!
An Ooma Office Sales Representative will be in touch shortly.
866-573-0707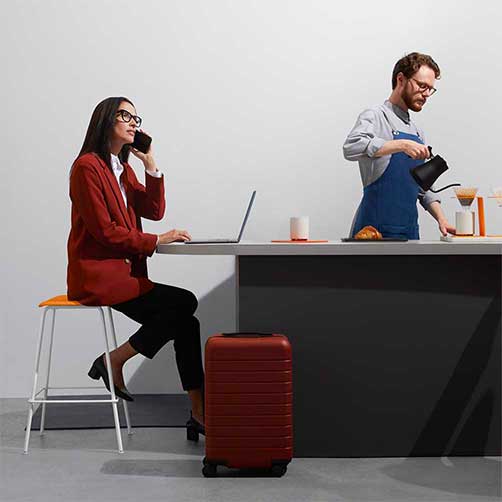 Learn more about how Ooma Office can help your business.
Just call 877-621-0515 or click this to CHAT. Or, fill out this form and someone will reach out to you shortly.