How many phone lines do I need for my small Business?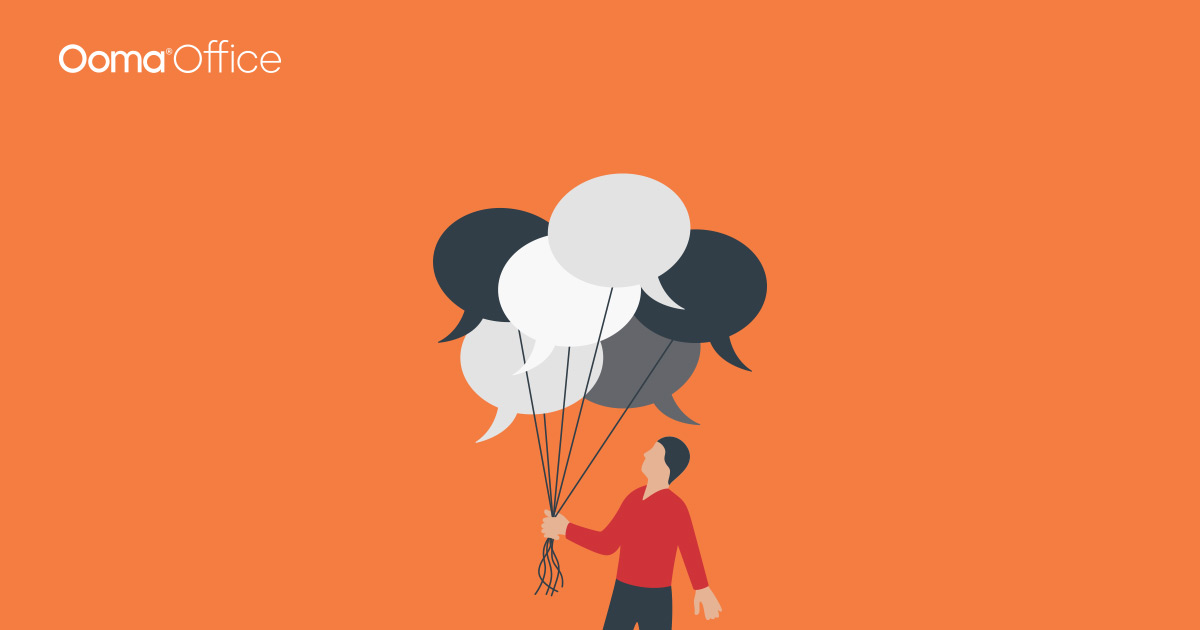 When it comes to phone lines and how many you might need for your business, it helps to clarify what we mean by phone lines.
Phone line is a term that people understand as a physical phone line (or landline).
If you're talking about a VoIP system, the term user (versus line) is more accurate.
That said, line is often a go-to term.
To make sure you and your provider are on the same page, let's look at the term phone line and the difference between lines and users so you're better prepared on how to choose a business phone system.
What is a business phone line?

Here's where the term phone line gets murky. A business phone line is part of a business phone system. It can mean the number of phones throughout the business office, each phone number company-wide, or the multiple extensions for individual staff or departments.
Let's break that down.
Traditional business phone lines.

One of the types of business phones is the traditional landline phone. Some businesses may still have landline phones. In this case, a physical line carries sound through wires from one phone to another. In the office setting, each desk phone connects to a phone line from a wall plug.
On-premises business phone lines

If you have an IP-PBX with an on-site network architecture, you have physical phone lines for external calls. These phone lines connect to a public switch telephone network (PSTN). For internal calls, staff use internet-based extensions.
Hosted VoIP Business Phone System

Here, the language changes, and phone lines become users.
For a hosted cloud phone system, one that uses the internet for inbound and outbound calls, there are no physical lines—just digital phone numbers and users.
For example, in a food-service business, the restaurant manager might manage reservations on a desktop softphone. To access the phone, they will login as a user. On the monthly bill, there will be a flat-rate charge for that user.
Here's a side-by side table comparing traditional and on-prem phone lines and VoIP phone users.
| Traditional and on-prem phone lines | VoIP per-user |
| --- | --- |
| 1. Physical wire line | 1. Internet connection |
| 2. Business phone number | 2. Local number, toll-free number, individual user number |
| 3. Desk phone | 3. Desk phone, softphone (mobile and desktop) |
| 4. Extensions | 4. Virtual extension (for mobile), virtual fax extension, virtual conference extension |
| 5. Billed per physical line | 5. Billed per user |
How many users will you need to add to your business VoIP system?
Let's look at some scenarios based on:


Number of employees.

"We've got 5 employees working remotely. We just hired two more people who will work from home. They all need phone access."
Each remote-working employee will be added as a user and will have a user account. Their account will appear as a per-user fee on your monthly bill. With that account, they'll have access to all the plan's phone features.


Number of desk phones.

"We have a phone in the store that six employees share."
Your department phone that multiple people use would be classified as a phone number with a single user. It would be billed as a flat-rate user fee.


Number of phone numbers.

"We have six retail stores around the country. We need phone numbers for each store."
You may want a local number for each store. In that case, the store's phone number is charged as a user. (Note: Talk to your provider about porting your existing phone number[s] over to your new VoIP system.)
Want to see available business phone numbers in your area?
Get Your Business Phone Number
Alternatively, you may choose to have several stores share one number. Callers will reach a store via an extension.
In this situation, the Virtual Receptionist feature will allow callers to reach a particular location via the phone menu (e.g., "If you wish to reach our San Francisco office, press 1.").
To understand this setup better, see "number of extensions" below.
Number of extensions.

"In our call center, we have one phone number. The six employees don't have individual numbers. They each have an extension."
Each user will receive a phone number for external and incoming calls. They will also have an extension number (e.g., #102) for internal calls. When it comes to billing, that phone number-extension combination is most likely classified as one user fee.
Now how many users do you need on your business phone system?

As you research business VoIP systems, the term phone line is sure to come up. However, you may find that the more accurate term is user.
Ultimately, whether you need to add multiple users to a retail operation or give phone access to a new employee in a small firm, your provider will help clarify the users you need then customize your phones to fit your business needs.
Thank you!
By subscribing to Ooma's Business Blog, you can expect to receive insightful emails about latest updates, helpful tips, and useful tricks.
Call us at: 866-573-0707 for any other inquiries
Unlock the full potential of your Ooma experience: Tips and Insights from the Ooma Business Blog