How to Choose a Business Phone System In a Snap
If you're in the market for a new business phone system, choosing the best phones might seem like a challenge. Maybe you have landline phones and are wondering if you should do a complete switch to a virtual phone system, buy some plug-in VoIP desk phones, or do a mix of both.
Ultimately, it comes down to choosing phones that will fit your specific business needs now, adapt to your business as it grows, and create a stellar calling experience for customers and staff.
For instance, a small retail operation's phone needs might be fairly straightforward. You may need features such as a virtual receptionist with menu options for hours of operation and call forwarding to the shop floor and office.
Conversely, a service business's phone needs may require a more complex setup. If you depend on repeat business and building relationships with customers, then you might want a call-center configuration or a communications system that integrates with your Salesforce CRM.
Let's dive in!
In this guide, get the information you need to choose a business phone system that gives your small business a professional, modern edge.
Key takeaways:
Sort out landlines versus VoIP
Factors to weigh up when choosing a business phone system
What to ask phone service providers
1. Making the move from a landline to VoIP system.
When it comes to switching from traditional business phones to a virtual phone system, it helps to understand your existing analog phone compared to VoIP telephony.
Landline vs VoIP
There are two phone systems: landline and VoIP. For decades, businesses relied on landline phones. But as phone technology changed, internet protocol (IP) phones made it onto the market.
However, early IP business phone systems were expensive and mostly reserved for large corporations. Eventually, telecommunications providers offered affordable enterprise-class IP phones to smaller businesses.
Let's take a quick look at how telecommunications have transitioned from analog phones to cloud communications (like UCaaS) and how that relates to choosing the right phones for your business.
Landline Phones and PBX
Landline telephones use copper wire to transmit voice sounds from one phone to the other. The calls are routed through a public switched telephone network (PSTN).
Around the 1970s, larger businesses started using a private branch exchange (PBX).
The PBX connected to the PSTN—or plain old telephone service (POTS)—for outgoing calls. As part of the PBX, companies maintained an on-premises exchange for internal calls.
However, the upfront cost of installing and maintaining an on-prem phone system often made PBXs out of reach for smaller companies.
By the 1990s, voice data could be transmitted over the internet. Over time, the traditional PBX morphed into the internet-protocol PBX (IP-PBX).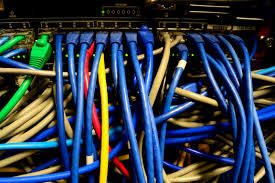 The on-premises IP-PBX shifted internal calling to the internet, with external calls still going to the public telephone network. This setup required installing and maintaining on-premises network equipment.
Fast forward a few decades, and the business phone system looks a lot different.
Now, more businesses are using voice over internet protocol (VoIP) phones. A phone service provider manages the cloud-based phone system off-site as a hosted PBX.
In fact, hosted IP PBX VoIP is expected to see the fastest growth rate of over 15% from 2019 to 2025, according to Global Market Research.
The cloud IP-PBX is an attractive choice, as it eliminates businesses' need for expensive on-premises system hardware and ongoing IT maintenance.
VoIP Phone Systems
VoIP phones use the internet for inbound and outbound calling. With advances in internet speed, security, and smartphone technology, businesses have access to affordable, efficient, and reliable phones.
Currently, if a small business switches to a VoIP system, the setup process might be as simple as downloading a desktop or mobile phone app or plugging in an IP desk phone to a modem.
VoIP 101
Check out this exclusive on-demand webinar. It's FREE!
Get the lowdown on VoIP phone systems—from the business-enhancing benefits to choosing a phone service provider.
Read on to find out about the different VoIP phones and the system that will best fit your business needs.
2.
Common VoIP phone system types.
While there are basically two types of business phone systems—landline and VoIP—there are several types of VoIP systems. To help you decide which internet-based phone system you need, let's take a look at the two most common types.
Softphone
A softphone or virtual phone is a software-based phone. It requires no hardware, and users make and receive calls via an app on their desktop or mobile device.
For example, a customer service agent with a softphone uses their desktop computer and a headset to manage calls—no desk phone necessary. The remote-working project manager might use their mobile phone and business phone app exclusively to make and receive business calls.
VoIP Desk Phones
If you like the thought of having physical phones, you can probably adapt your existing analog phone to work over the internet. Alternatively, you can purchase VoIP desk phones that you simply plug in and start using.
For a deeper dive into the types of VoIP phones and the best options for your business, take a look at the article, Should You Buy Business Softphones, Desk Phones, or Do a Hybrid?
3. Key factors to consider when choosing a business phone service.
As you plan to move your phones to a cloud-based system, start by identifying what you need now for your particular business communications—and into the future.
Assess your existing phone system.
Do an audit of your current phones. For internal use, ask the staff about any limitations they have with the phones and discuss VoIP features that might make their work more productive.
Also, look at your phone system from the customer's perspective. For example, if a customer calls to speak to a service agent, how easy is it to reach the right person? Are they put on hold? Can the hold experience be customized?
Research the VoIP phone features (many come standard!), how many phone lines you might need, and how the system will enhance your business communications.
Evaluate your remote workers' phone needs.
If you add staff to your work-from-home teams, getting them set up efficiently is key.
How will your new phones accommodate remote-working employees?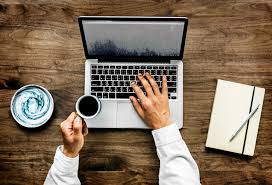 One of the many advantages of a VoIP phone system is its flexibility. With just a few clicks, you can add a newly hired remote employee right from your phone system dashboard.
Additionally, a softphone provides instant phone access for remote staff—no hardware needed. With a business mobile app, employees can make and receive calls on their mobile devices with their work numbers while keeping their personal number private.
Take future growth into consideration.
When it comes to choosing a new phone set up, you may not know what level of phone communication you'll need in two years or ten.
One thing is for sure, regardless of how your business grows and changes over time, your phones need to adapt to the changes.
Therefore, sticking with a traditional landline system as your business changes will create challenges. Your on-premises legacy systems will become increasingly inefficient and costly to patch.
It will also be difficult to provide your customers with the modern call experience they expect.
With a VoIP system, you can update your phones as needed—from adding lines for new employees to outfitting multiple facilities with cloud-based phones.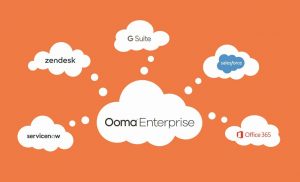 If you need to add more sophisticated tools to give your communications a customer-friendly, modern edge, you can upgrade your VoIP system to include your CRM or Salesforce integrations.
Know the cost.
Maintaining an on-premises legacy system is a significant expense. Between hiring a dedicated IT specialist or managing the system in-house, the cost of fixes and through-the-night system updates add up.
Plus, you're patching together a system that will not receive future upgrades. Additionally, the legacy system probably lacks what are now standard business phone features (e.g., virtual receptionist and mobile access, call routing, or ring groups).
When it comes to your VoIP business phone cost, you can expect a predictable per-user monthly flat fee. Ask providers about any additional costs—such as initial setup fees and taxes.
4.
Choosing a business phone service provider
Your service provider plays a crucial role in your business communications. As you compare business phone service providers, take the following into consideration: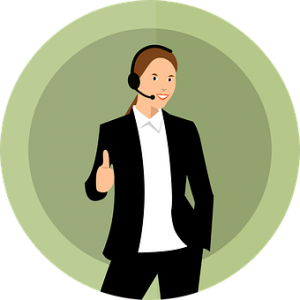 Personalized, ongoing support.
In many ways, your phone system is your business lifeline—the always-on communication tool that connects you and your customers.
Therefore, your service provider has to be there when you need help. Whether you have a quick feature question or need to add extra phone lines, your provider is your go-to professional person.
Plans and pricing.
As you research phone service providers, take a look at their plans and pricing. Do the side-by-side tiers allow you to see the features you need for your business?
The provider's pricing should be clear. To avoid surprises, ask about any additional expenses (such as desk phone costs).
Data Center Power
Unlike the on-prem server you might have in the utility closet, your provider will manage your phone service remotely. Ask potential providers about their data centers. How will their network keep your phone system up and running?
5.
Get serious about call quality.
One of the concerns when switching to a VoIP phone system is call quality. Maybe you've experienced a VoIP call where the voice becomes jittery, choppy or staticky. The drop in voice quality can be due to factors ranging from a poor internet connection to a faulty router.
Your phone-service provider will work with you to ensure that your business phones deliver consistent clear voice quality. That might include configuring your network and router to prioritize VoIP traffic over data usage.
That way, while you're on a call, if someone in the back office downloads a massive file, the system won't overload and you'll maintain call clarity.
Get business-grade internet speed.
Your internet service plays an important role in VoIP call quality. Your current internet speed might work fine for general business use, like emailing and surfing the web. But adding VoIP communication may require specific internet protocols to ensure the best call quality.
The good news is that most internet service providers can handle the VoIP requirements and typically offer business-level high-speed internet service.
In the meantime, if you want to get an idea of your internet strength, you can do a quick speed test. Ideally, you should have a score of at least 256 kilobytes-per-second (kbps) per simultaneous, peak-time call.
Ultimately, your phone service provider will advise you on the correct internet speed and the network setup you'll need for consistent high-quality calls.
"We love that we didn't have to alter our network at all to install Ooma Office. Combine that with all the customizable features it offers, and we have a solution that perfectly adapts to our business needs"
– Alper Uzmezler, Managing Partner, BASSG
6.
What's next?
Choosing a new business phone system is a significant step. However, the process doesn't have to be complicated. With the information from this guide, you've got what you need to make a smooth transition from your landline phones to always-on, reliable, and flexible business phones.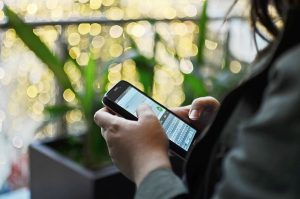 Moreover, once your new system is up and running, you can start enjoying the benefits. That might include seeing a dramatic drop in your business phone expenses to hearing from staff about how much easier it is to connect with customers.
And as your mobile rings while you're away from your desk—an important call you'd otherwise miss—you'll probably wonder why you didn't switch to a VoIP business phone system sooner.
Get everything you need to start working from home like a pro.