What Is a VoIP Number? And why your business needs one.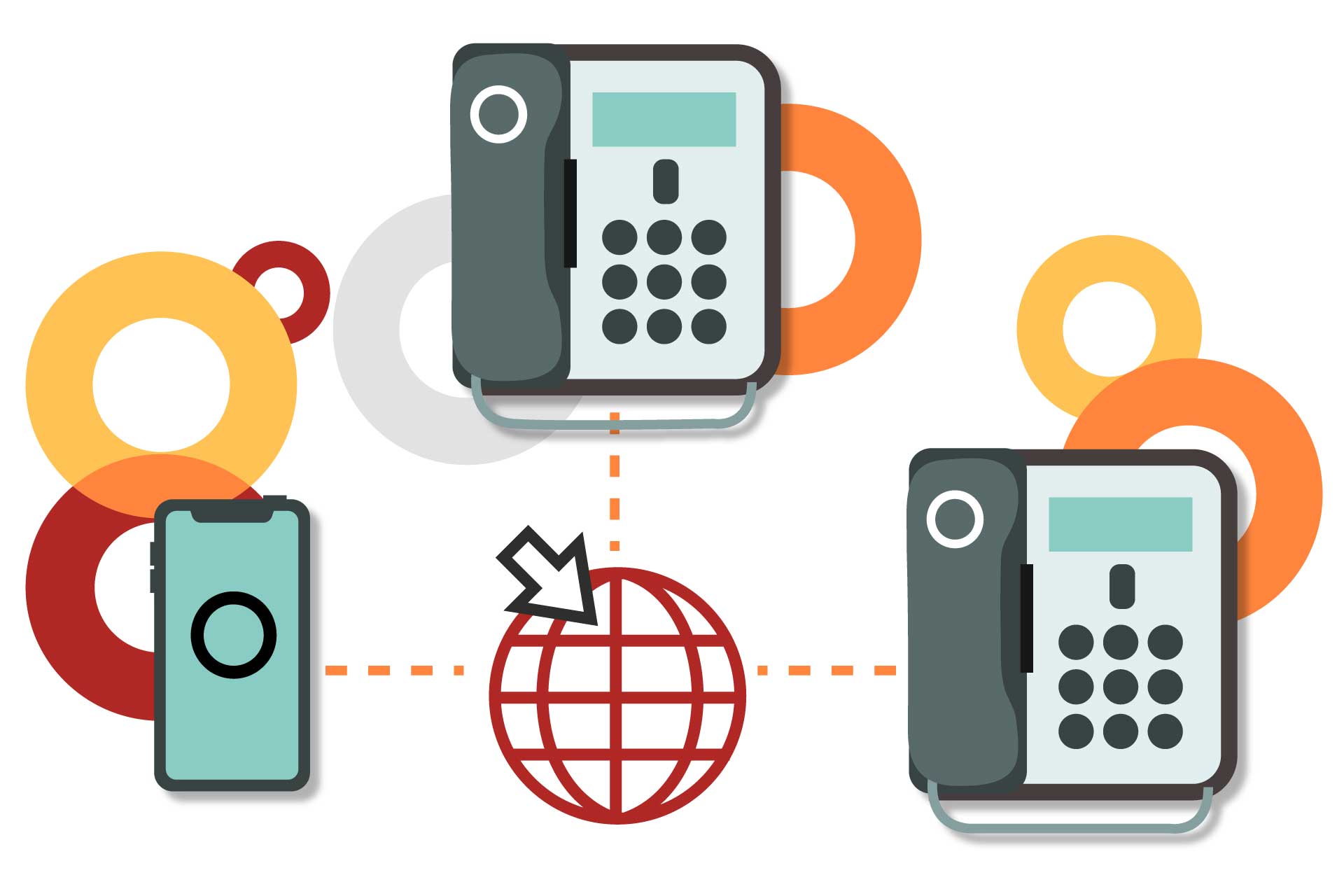 Have you heard people talking about VoIP numbers? If so, you may be wondering what a VoIP number is, what the letters stand for, and how the technology works.
The short answer is that a VoIP number is a type of telephone number. However, there's more to consider than that. Voice over IP (VoIP) technology is making headway in the consumer and business markets because of its convenience and low cost. A VoIP number also supports mobility, while often costing half as much as traditional phone services.In this guide, let's review the essentials of a business Voice Over IP phone number so you'll understand what it is and the technology that powers it.
What is a VoIP phone number?
Voice over Internet Protocol (VoIP) is the technical term for internet-based phone service.
With the same 10 digits as other phone numbers, a VoIP number can be used like any other number. Sometimes a VoIP telephone number is called a virtual phone number because VoIP can be part of a hosted cloud communication system.
Are VoIP numbers different from traditional phone numbers?
Using a VoIP phone number is the same as traditional phone service. The only difference is that calls are transmitted over your internet connection rather than via copper landline or cellular voice service.
VoIP's magic is in how the call moves from start to destination.
In comparison, traditional phone services rely on analog connections placed over the Public Switched Telephone Network (PSTN). The equipment design is old, and the feature set is limited. The link usually runs over physical copper wiring, and the starting and end points are hardwired, tied to particular locations with telephones at each end of the link. Typically, setting up a new line (number) was a complex process, often done only by skilled technicians.
When making a VoIP call, you'll use a phone handset or smartphone. Most VoIP services include the ability to call any phone number, including local numbers, long-distance numbers or even an extension.
VoIP differs from a traditional phone system when it comes to location flexibility. Rather than being assigned to a specific location, you can take a VoIP number with you if you move to a new office location.
Additionally, VoIP numbers give you the flexibility to use different types of devices. You can make or receive calls on a desk phone as usual. The same number can be accessed via a businesses phone mobile app, allowing users to make or receive calls while they're on the go. Users can even switch devices during a call, jumping from a hard-lined phone to a smartphone without missing a beat.
How does VoIP work?
A VoIP connection starts on a digital data network, say a wired or wireless enterprise LAN (Local Area Network) or a personal cellular service. The equipment is modern and supports new features.
Because VoIP runs on advanced internet technology, its setup and ongoing maintenance is much simpler than traditional phone systems. In many cases, the user essentially plugs the phone in, and the network recognizes it and connects the device. The customer may have to walk through a menu to set up their preferences, such as how loud the phone will ring. Once that work is done, the VoIP number acts like a regular phone number, but with much more functionality.
How does a VoIP number change how businesses connect?
A VoIP number can be used by your customers and staff similar to any other phone number. You'll have 10 digits, like usual, and dialing will be the same.
In some cases, VoIP providers will also offer seven-digit dialing or extension dialing. Some VoIP phones also allow for speed dialing. The net effect is improved efficiency and an easier user experience.
The technological underpinnings that power your VoIP number give you even more tools to modernize your phone communication. For example, unlike the limitations of an on-premises PBX system, a VoIP number can be used to join together different office locations or remote employees.
An incoming call to your main line in Ohio can be routed to anyone within your network. This can be a sales rep in Dallas, a manufacturing plant in Minneapolis, or an administrative office in Atlanta. This location flexibility can help small businesses expand, startups to support remote workers, and enterprises to establish a global presence.
Some providers take business connectivity one step further. Your VoIP phone system can have one number as the main line for your business, and each user can also get a direct dial number.
What kinds of VoIP phone numbers are available?
Business VoIP phone numbers have both location flexibility and portability.
If you have an existing landline number, you can transfer it to a new VoIP provider. This process, called "porting," takes your existing 10-digit number and converts it into a VoIP number. You can even port a set of phone numbers. Your old number will work on VoIP just as it did on traditional networks, there are no restrictions.
Businesses can also get a completely new set of digits for their VoIP number. Because you can choose just about any available area code, it's an opportunity to localize your business.
Area codes are part of your identity. For example, if you're opening a new restaurant in Charleston, it's important to have a phone number with a Charleston area code. Similarly, if you're starting up a tech company, getting a Silicon Valley area code can give you credibility in the tech-sphere. Because your VoIP area code doesn't have to match your physical location, you can get a coastal area code even while you're still working from Dallas.
The area code of your VoIP number can also be used to establish regional customer service departments. Whether you want to create relevance in the midwest, northeast or a specific county, using a VoIP number to select your own area code can help you frame your business identity.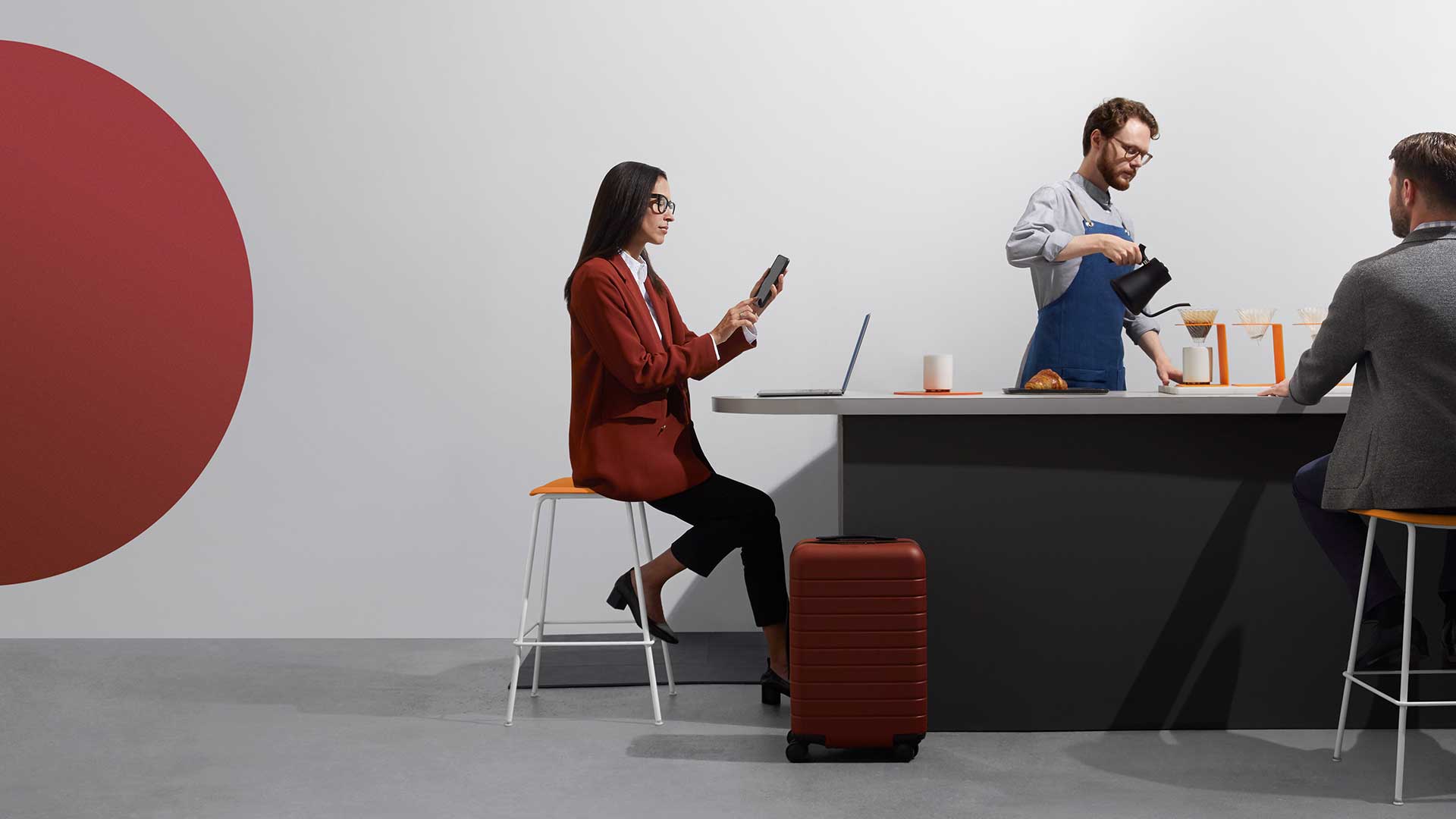 Where do VoIP numbers come from?
All phone numbers in the U.S., including VoIP numbers, are a part of the North American Numbering Plan (NANP), which specifies a consistent 10-digit numbering format.
With a three-digit area code, a three-digit prefix, and a four-digit local exchange, there are 10,000 possible phone numbers per prefix and 10 million potential phone numbers per area code. In total, there are 1.3 billion assignable phone numbers.
The allocation of these phone numbers falls under the jurisdiction and regulation of the FCC. Regulations specify that a single phone provider can't control all phone number combinations of a local exchange. Those 10,000 potential numbers are divided into 10 blocks of 1,000 numbers each. These blocks can then be acquired by different carriers. They could become landline, mobile or VoIP numbers.
For example, within the potential phone numbers in the sequence 408-606-XXXX, there could be up to 10 carriers each holding 1,000-number blocks. This could include traditional carriers such as AT&T or VoIP carriers such as Ooma.
Even though providers are acquiring and distributing numbers from these 1,000-block sets, holdings can get shuffled around. As of 1996, phone number portability became mandated. That means if your phone number was initially a part of an AT&T block, you can port it to another carrier.
As of 2017, 51 percent of all available phone numbers were assigned to users. Many providers let you check phone number availability to see what digits could be available for a new VoIP number.
How can I get a VoIP phone number?
Ready to get started? Here are the four steps to getting a VoIP phone number for your business:
1. Choose your VoIP provider
You aren't limited to the major phone companies, and there are several VoIP providers available. This gives you the freedom to compare plans and choose what's right for your business. When deciding, the following aspects will affect how you can use your business VoIP number:
Features
Ease of use
High-quality service
Affordability
Customer support
Easy to get started
2. Get your digits
After deciding which company will issue your VoIP number, you can then choose your new phone digits or transfer an existing phone number.
3. Do you need a toll-free number too?
Some VoIP companies give businesses a free 800 number included with their service. This can make even the smallest businesses seem like a big deal. Decide if you need or want a toll-free number and request those digits from your provider.
4. Set up your system and start making calls
Each provider will have different setup instructions. Sometimes it's as easy as plugging in a desk phone or downloading the app. You can then start making calls using your VoIP number.
Don't forget to configure your features so you can start taking advantage of automated call routing and other advantages of your VoIP phone number.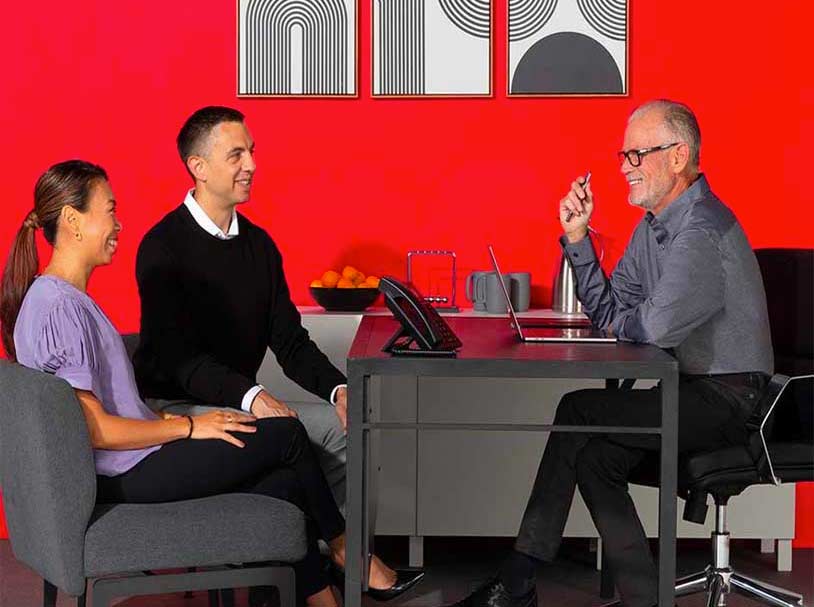 Learn more about how Ooma Office can help your business.
Thank you!
An Ooma Office Sales Representative will be in touch shortly.
866-573-0707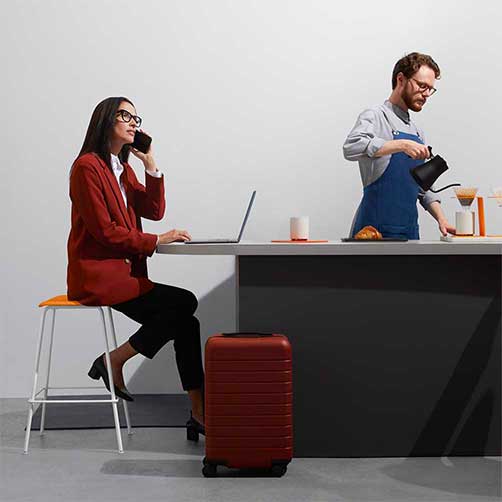 Learn more about how Ooma Office can help your business.
Just call 877-621-0515 or click this to CHAT. Or, fill out this form and someone will reach out to you shortly.