Landline phones are fading away: Here are two alternatives to stay connected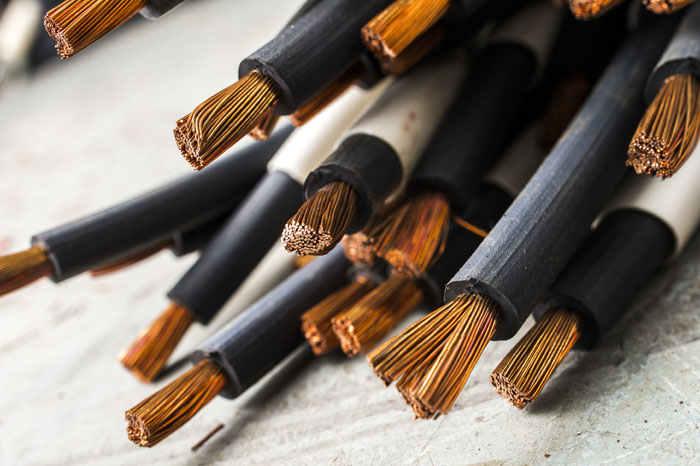 Traditional landline phone service in the United States is declining in some areas. For example, AT&T has plans to speed up the end of traditional landline phone service in Illinois, according to the Chicago Tribune.
The elimination of landline phone service may impact many people in the United States. A 2019 survey found that approximately 6.3 million people (approximately 2.5% of U.S. adults) had a landline and no cellular phone service. Living in a household with a landline only is most common in older people: Approximately 11.4% of adults aged 65 and older only had a landline. Even if you have no landline service yourself, consider whether older family members may rely on traditional phone service and need guidance about changing to a different service.  
To understand this change, let's look at the state of landline service in Illinois and Alaska.
Declining support for traditional landline phone service in Illinois.
In 2017, AT&T sought to shut down its "aging voice-only network" in Illinois and move customers to wireless and internet-based service. At that time, AT&T had approximately 1.2 million landline phone lines in Illinois: Approximately 39.5% (474,000 out of 1.2 million) were residential customers, and the rest were businesses. As of 2017, it was estimated that landline service could be shut down within five years (i.e., 2022). That's not all. AT&T started sending notices announcing the end of a subsidy for low-income landline phone subscribers in 2018.
Alaska reduces subsidy charges for landline-only phone service.
Since 1999, the Alaska Regulatory Commission has been charging a mandatory fee on phone service known as the Alaska Universal Service Fund., The charge is intended to fund infrastructure and provide service to low-income Alaskans. In the beginning, the charge was only 1.9 percent of the bill, but steadily increased to 19 percent in 2018 as more Alaskans switched to cellular phones.
In 2019, the Commission lowered the subsidy charge and placed a 10% cap on it. For example, an Anchorage customer paying $19 per month for basic landline phone service would see their monthly subsidy charge go down from $3.61 to $1.90. However, along with the cap came the news that some of the services funded by the subsidy would end, as would the subsidy itself by 2023. 
Shifting resources to wireless service.
Already, 20 states have permitted AT&T to end landline phone service. In addition, AT&T stopped accepting requests to install DSL internet service, which is based on phone lines, in late 2020.
To understand where the future of phone service is, simply look at where companies are investing their resources. In 2020, the average smartphone user in the United States consumed 9.2 gigabytes of data per month, up from 6.6 gigabytes in 2019. To keep up with this increasing demand for wireless service, the industry has invested more than $280 billion from 2010 to 2020, according to CTIA, a group that represents the U.S. wireless communications industry.
Know your alternatives to traditional phone line service.
It's difficult to say precisely when traditional copper phone line service will disappear in the United States. However, it is clear that companies are putting substantial resources into newer technologies like wireless. As mentioned above, several governments have reduced their support for traditional phone services.
Rather than wait for a phone provider to shut off your phone service, take some time to learn about the alternative phone options.
Voice over Internet Protocol (VoIP)
In the U.S., there were approximately 117 million VoIP phone lines in 2018, which was up from approximately 34 million in 2010. The growth in VoIP was likely due to a few factors, including better service and affordability. In terms of service, you may be able to get a good deal on long-distance service with VoIP. The Ooma Premier plan offers unlimited calling to the U.S., Canada and Mexico. Regarding affordability, PC Magazine recently pointed out several VoIP providers that charge less than $20 per month, including 1-VoIP, AXvoice and Ooma.
What else should you consider before choosing a VoIP provider?
In addition to the monthly price, there are a few more factors to consider before choosing a VoIP provider.
Does the VoIP service provider offer 911 service? Look for a VoIP provider that includes features like a backup battery so you can always connect to 911 when you need it. 
Is the VoIP service portable? For example, check if the VoIP provider lets you access the phone service through a laptop computer or mobile device.
Does the VoIP service come with its own internet connection? If your primary internet service happens to go offline during a storm, you might lose your phone service. However, some VoIP providers have devices with built-in cellular service so you can stay connected. Take a look at the Ooma Telo LTE Safety Phone.
What is the VoIP provider's reputation? Look up the provider in an industry publication like PCMag. In 2021, PCMag stated the following scores for call quality: Ooma (9.1 out of 10) and RingCentral (8.9 out of 10) in their review of business VoIP providers.
Cellular phones
Approximately 97% of Americans have a cell phone as of February 2021, and approximately 85% own a smartphone, according to the Pew Research Center. Using a cellular phone may be an excellent option to stay connected. Further, newer technology like 5G technology already covers approximately three-quarters of the U.S. population as of early 2021.
What else should you consider before choosing a wireless phone?
What is included in the monthly cellular price? For example, take a look at the calling minutes and data to make sure the plan meets your needs.
How much of the country is covered by the cellular provider? Some cellular providers have coverage for less than 70% of the U.S. Before signing up, check to see if the provider has coverage for your area and areas you typically visit.
The end of landline phones doesn't mean the end of the phone call.
Landline phones may be declining, but you have choices to make phone calls. As phone providers move more resources into newer technologies like 5G, it may be wise to move away from a traditional phone service. You might also find that you can get a better price by switching your phone service. Take control of your phone service by looking at your options now.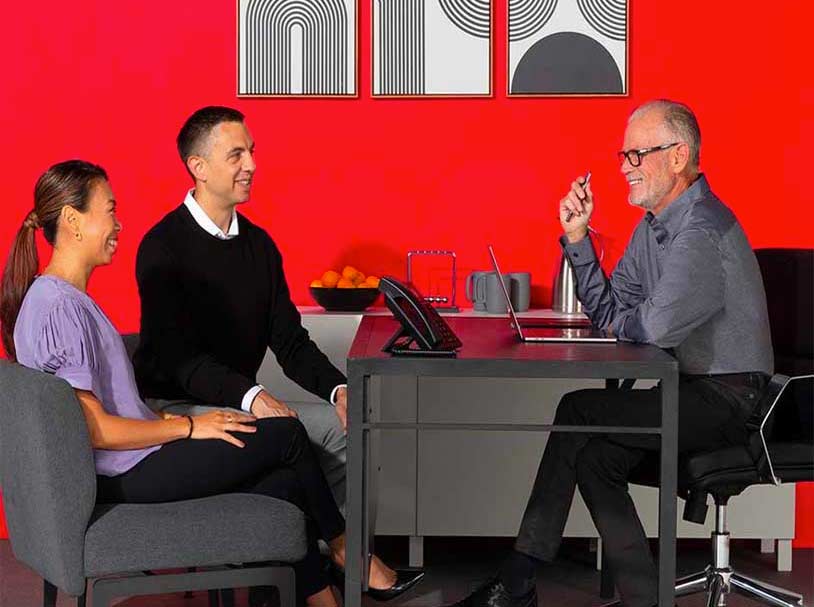 Learn more about how Ooma Office can help your business.
Thank you!
An Ooma Office Sales Representative will be in touch shortly.
866-573-0707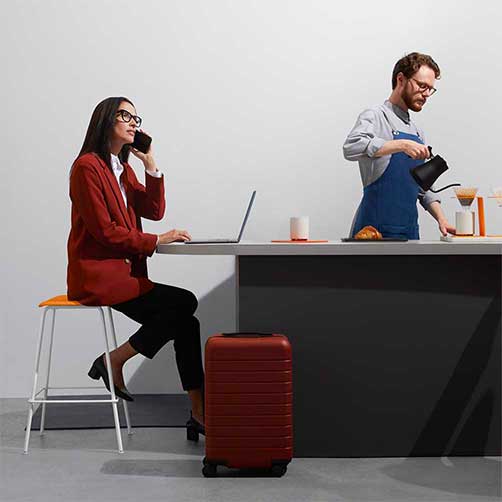 Learn more about how Ooma Office can help your business.
Just call 877-621-0515 or click this to CHAT. Or, fill out this form and someone will reach out to you shortly.