Ooma's Guide to 5G Coverage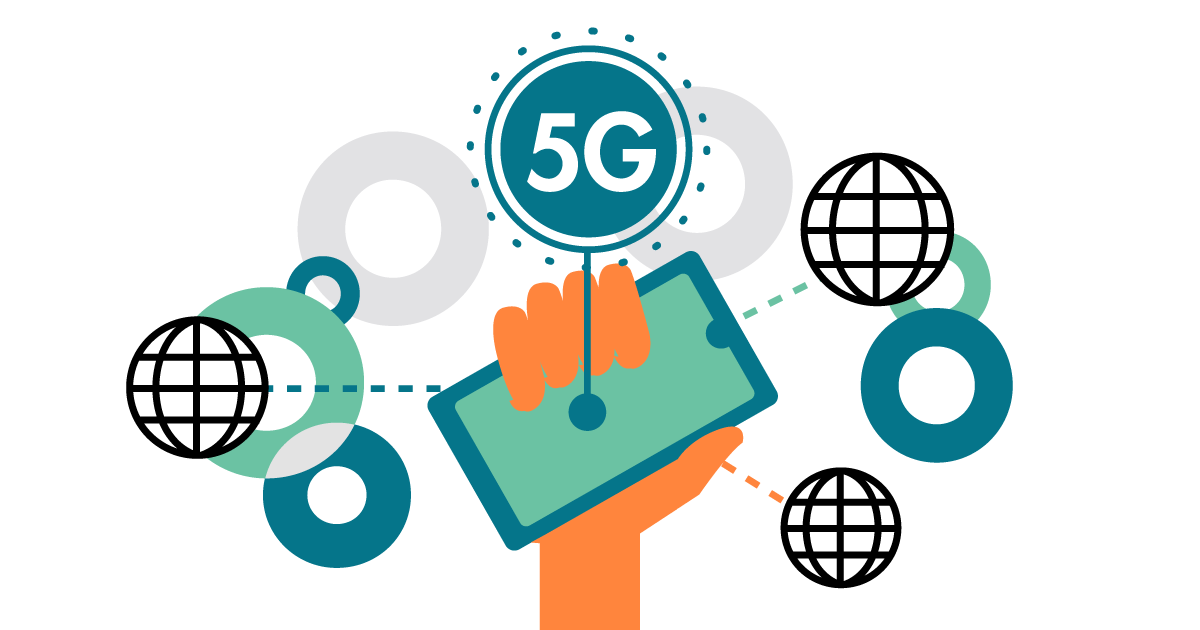 There is a lot of buzz about 5G technology. But as with most emerging technologies, it's not always easy to wade through the details to understand the benefits for you and your business. 
Moreover, there's currently another level of complexity because of access. The infrastructure rollout means different providers have deployed 5G in different locations, and not all places in the country have access.  
In this guide to 5G coverage, we'll break down exactly what 5G communication technology is, how it compares to existing cellular communications, and which 5G providers are leading the way. We'll also look into the future to see how 5G could change business communication.
Share this Image on Your Site!Simply copy and paste the code below and you can share this infographic on your site:
What is 5G?
5G is the next generation of wireless technology. It's the updated version of the current 4G LTE networks that keep smartphones connected to the internet when we're outside the range of Wi-Fi. 
To access a 5G connection, you need to use a 5G-compatible device. A selection of 5G devices is already on the market with more on the way.
How do the 5G bands compare?
One of the most important things to know about 5G is that the single term includes three different types of 5G technology — high-band, medium-band and low-band. 
Each category refers to a specific range of radio waves used for transmission, and there's a trade-off between speeds and distance. 
High-band 5G is by far the fastest category. However, to access the signal you need to be close to the cell site. It's ideal for dense, urban environments because the typical radius around a cell tower is only about one mile. 
High-band signals are also affected by walls, buildings and other physical barriers, and there are reports that you need a direct line of sight to the cell tower in order to access these high speeds. This could create a real-world problem like losing your 5G connection when turning a street corner. 
Mid-band 5G has a wider radius than high-band, expanding access to several miles from a cell tower. It's still fast, but it can't support the faster speeds of high-band. Brookings Institute has called this the "Goldilocks spectrum" because it balances the dual needs for fast connections and wide range. 
Low-band 5G is the slowest of all the 5G categories, but it offers wide coverage that's similar to 4G access. One antenna can cover up to hundreds of square miles. 
How fast is 5G?
The key benefit of 5G is the potential speeds it can achieve. With a high-band 5G connection, download speeds can be 1-3 Gbps (gigabits per second).
That means with 5G, you could download a two-hour movie within 10 seconds. That's lightning-fast compared to the seven minutes it would take with a 4G connection. 
To fully understand how fast it is, let's look at how the download speeds of 5G compared to other types of internet connections. 
Download Speed Comparison
3G: Up to 3.1 Mbps
DSL: 5-35 Mbps
4G LTE: 32-53 Mbps
Low-band 5G: 30-250 Mbps
Cable: 25-400 Mbps
Mid-band 5G: 100-900 Mbps
Fiber: 250-1,000 Mbps
High-band 5G: 1-3 Gbps
Keep in mind that this comparison includes both wired and wireless connections. The top speeds of 5G wireless could change our perceptions of connectivity and mobility. For example, mid-band 5G could mean that you could get faster internet with your phone than you can get with a cable modem. 
Which 5G provider has the biggest reach?
Ericsson's June 2018 Mobility Report predicted that before the end of 2023, one billion people will have 5G subscriptions, and 5G will handle about 20 percent of mobile data traffic.
The deployment of 5G means implementing a physical infrastructure. Different mobile providers have taken different strategies with this and have been able to achieve different levels of customer access. 
T-Mobile has the biggest reach so far and is able to deliver 5G to the largest number of customers. As of December 2019, the company had 5G service that reached 200 million people, and by June 2020, access grew to all 50 states. The company's coverage map shows that there is widespread coverage across the country. Read more about rural internet coverage.
AT&T is the second-largest, and as of June 2020, the company had 5G service that covers 160 million people.
Keep in mind that fast speeds of high-band 5G have the smallest radius. This means that it will take much more infrastructure to deploy a high-band 5G network than to deploy a low-band one.  
What's next for 5G rollout?
Providers are rapidly building out their 5G mobile networks. Here's what we know about each provider's plans.
AT&T plans to have nationwide 5G access before the end of 2020.
T-Mobile plans to quickly add mid-band 5G to 30,000 towers in major metropolitan areas.
How will 5G change business communications?
5G has been billed as next-generation communications technology. It will be a significant leap forward for connectivity. Just as technologies like smartphones or personal computers changed how we connect, 5G infrastructure could alter the future of business. 
The impact of 5G is not only about being able to perform our current internet tasks faster. It's also building the capacity that can support new types of technology.
For example, the fast speeds of 5G could support high-bandwidth technologies like virtual reality and augmented reality. This could give businesses the tools for more immersive communication and expand virtual access to people and places. 
Meetings can go beyond a video conference to an immersive VR experience. Managers could remotely tour manufacturing plants or work sites. Sales teams could connect virtually with clients when selling real estate or new cars.
Another change is the increased capacity for IoT devices. With more available bandwidth, additional devices can go online, creating smarter workplaces, smart buildings and smart cities. 
This real-time human-object communication could lead to the capacity for more personalization. For example, a conference room could automatically calibrate the thermostat based on the optimal temperature for meeting attendees. Increased IoT could also expand device-to-device communication that could improve manufacturing plants and self-driving cars. 
Also, 5G connectivity could be so fast and effective that it could replace traditional broadband services. By switching to fixed wireless access points, homes and businesses could be less susceptible to problems like down lines. 
This is something that we already know is important to businesses because we've seen a demand for the Ooma Connect (in U.S), which provides backup LTE service so that businesses can stay connected when lines are down. 
Is your business ready for what's next? Find out how Ooma small business VoIP can help you stay connected.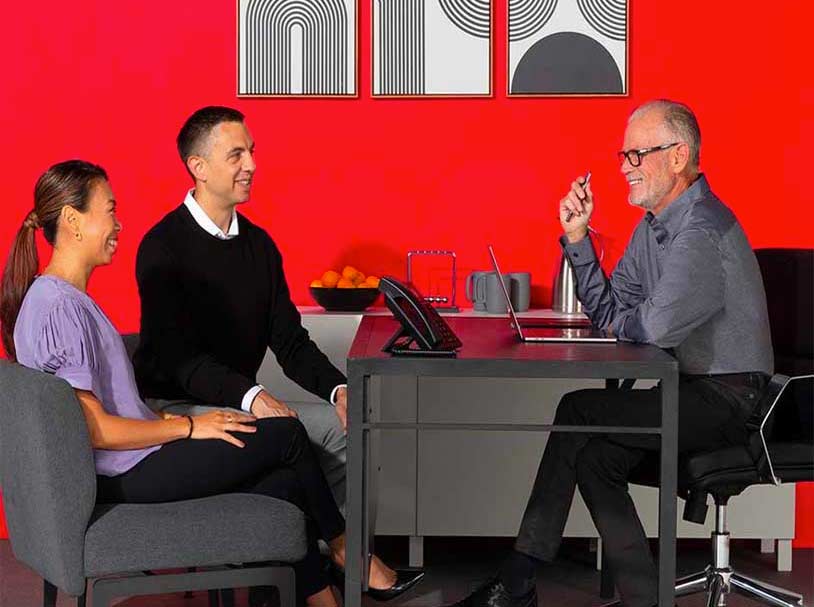 Learn more about how Ooma Office can help your business.
Thank you!
An Ooma Office Sales Representative will be in touch shortly.
866-573-0707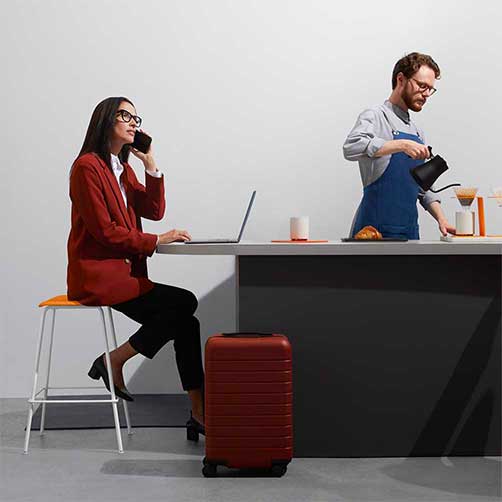 Learn more about how Ooma Office can help your business.
Just call 877-621-0515 or click this to CHAT. Or, fill out this form and someone will reach out to you shortly.