Work From Home Optimization Guide – Tips & Apps
Did you know that the number of employees working from home is on the rise? 3.7 million employees, approximately 2.8% of the workforce, operate from home. Since 2005, working at home among the non-self-employed population has grown by
103%
. Improved technology, such as high-speed Internet, a reliable
VoIP phone service
and faster shared drive platforms, has enabled companies to work more with telecommuters than traditional office employees.

Telecommuting is proving itself to be beneficial for both workers and employers. 80% of telecommuters report they now maintain a better work-life balance, and 25% report their stress levels have dropped since leaving the office life. Employees are even saving up to $7,000 annually in transportation and other work-related costs. Meanwhile, employers are also saving, mainly in real estate costs. American Express' BlueWork program saved the company between
$10 and $15 million
annually. Aetna saved $78 million per year by having 47% of their employees work from home just a few days a week. In addition to cutting down overhead, telecommuting has also been shown to boost productivity. According to a study monitoring a Chinese travel center, employees working from home actually outperformed their in-office counterparts by up to
13%
. Whether you're working from home five days a week or just one, we have a few tips
to help
you stay focused and ensure you can optimize your time.Social media sites like Facebook, Instagram and Twitter have always been foes to productivity. The average time spent on social media continues to rise. In 2013, it was 1.66 hours per day. In 2016, that figure has risen to 1.72 hours per day. Access to social media is costing employers an estimated $650 billion a year in wasted time. While working from home, social media could be more tempting without a supervisor to look over your shoulder. If you find yourself impulsively clicking away every five minutes, try an application like
Cold Turkey
to help regulate your online usage.Taking regularly scheduled breaks can also help boost your productivity, focus and creativity. Unfortunately, most workers never seem to get around to it. So how often should you break for? Scientific studies have shown the formula for perfect productivity is to work for
52 minutes
, then break for 17 minutes. If you need help getting yourself on schedule, try the app
DeskTime
.The place you work also significantly impacts your output. Researchers have found that a cluttered workplace restricts your brain's ability to focus and process information. The time spent looking for misplaced items at our messy workspaces adds up to 76 hours each year, which translates to two weeks of work, and can cost companies upwards of $177 billion annually. It's time for you to clear out your desk. We highly recommend throwing away all non-essential items from your work area and storing away everything else.Don't get too comfy; sitting is being called the new smoking. Much like smoking, sitting for 8 to 11 hours daily is
harmful to your health
. In fact, sitting for most of your workday actually increases your chances of dying by up to 15% in four years. We recommend an adjustable standing desk, such as the
Varidesk
, is the solution that offers the best of both worlds. If you must sit, we suggest the highly ergonomic Herman Miller Aeron chair. Think they are too expensive? Not really.Lighting also plays a fundamental role in impacting our behavior. Studies have reported that workers in offices with windows had better-regulated circadian rhythms, achieving 46 more minutes of sleep per night. Sleep is vital to our work. With a lack of it, people tend to suffer from all sorts of other problems that could hurt their performance, such as memory loss, slower psychomotor reflexes, depression and shorter attention spans. A solution would be to use as much natural lighting as possible. Verifone reported a 5% increase in productivity by switching to natural lighting, and total product output increased by 25% to 28%. If your workspace is not located near a window, try an artificial lighting solution such as
LIFX
.Another tool proven to boost creativity is ambient sound. Findings have shown that the right level of background noise can help block out distractions and also trigger the brain to think abstractly to get into a more creative space. When tested on creativity, subjects were shown to perform best with moderate ambient noise at 70 decibels, far exceeding their counterparts working with noise levels up to 50 dB and 80 dB. Perhaps this is why so many writers choose to work from their local coffee shops. If you want a great app to create that ideal mix of ambient sound to help you get in the zone, try
Coffitivity
.We all know drinking coffee and taking naps have been proven to boost productivity. What if you tried them both together? You actually can with the coffee nap. Drink a cup of coffee, then take a 20-minute nap immediately after. That may sound unusual to you, but consider that it takes at least 20 minutes for caffeine to affect your body. During this time, you could get a quick rest before waking up just as the caffeine is starting to kick in, thereby maximizing alertness for double the impact.Finally, your appearance plays an essential role in how you feel about yourself, which impacts how productive you are. In a roleplay scenario that involved the sale of a hypothetical asset, men wearing business suits yielded an average profit of $2.1 million compared to the $680,000 of their casually dressed counterparts wearing sweat suits. More formal clothing influences just how people are construed. In another test, subjects who wore a white lab coat performed better on the Stroop task sensory card test. Just because you are working from home does not mean it is acceptable to stay in your underwear all day.So those are a few tips to help you optimize your telecommuting experience. It's time to get back to work.To embed infographic on your site, simply copy and paste the code below: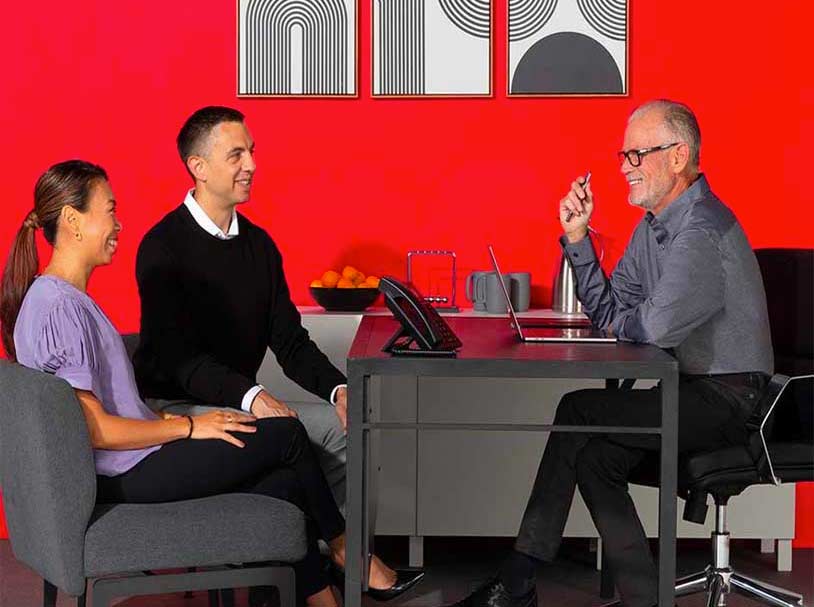 Learn more about how Ooma Office can help your business.
Thank you!
An Ooma Office Sales Representative will be in touch shortly.
866-573-0707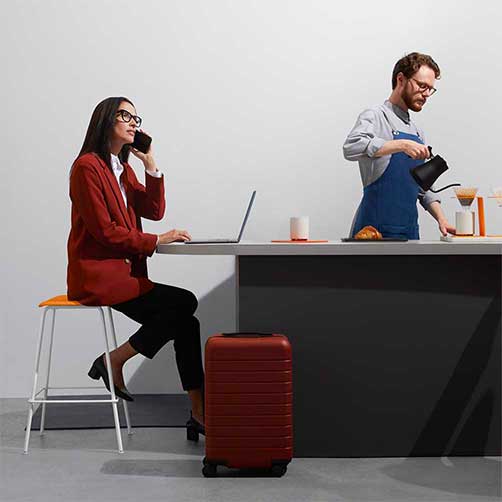 Learn more about how Ooma Office can help your business.
Just call 877-621-0515 or click this to CHAT. Or, fill out this form and someone will reach out to you shortly.