How to Increase Your WFH Productivity (Even If You're Crushing It Every Day)
There are always opportunities to increase your WFH productivity — even if you're producing quality work regularly.
As a remote worker, with all your work-from-home essentials in place, you may feel more productive operating from home than you did working in the office environment.
You are not alone! A May 2020 Global Work-From-Home Experience Survey finds that "Overall, 68% [of surveyed remote workers] are very successful working from home."
To keep that success momentum going and ensure that you do your best work with long-term, unshakable consistency, follow these five productivity-boosting tips.
1. Take breaks seriously (and put them on the calendar)
Breaks are an essential part of maintaining productivity. However, when you get busy, it's easy to power through the day tied to your computer, skipping your morning workout and lunch break.
Working from home means you probably have more flexibility to shape your schedule than you would in an office setting.
Therefore, it's critical not only to take breaks but to make them a priority. In other words, schedule your daily downtime like you do team video calls or quarterly reports.
Adding breaks to your calendar will help you unwind and get back to work feeling refreshed and ready to tackle your next tasks.
Not all breaks are created equally
What do you do on your lunch break? Inhale a sandwich at your desk while continuing to work? A recent study suggests that taking a walk during lunch can affect workers' "levels of concentration, strain, and fatigue." The outcome is "higher levels of well-being at the end of the day."
A short walk during your lunch break will get the blood flowing and clear your head. Moreover, you may find that you form your best ideas while out and about.
2. Switch off mentally (throughout the day)
Whether you're taking a stroll during lunch or making a mid-morning macchiato, while you're on a break, you're possibly still thinking about work — the emails you have to write or the virtual team-building activities you've been asked to lead.
Whatever downtime activity you do during the workday, it's essential to take a mental break as well.
Even a one-minute mini meditation can help.
Another meditation option is practicing the yoga pose Shavasana (or "corpse pose"). This relaxing, perfect-for-at-home meditation can help reduce stress and boost your mood — just what you need to refocus and get that challenging project finished.
Ultimately, the key is to be aware of and minimize the mental "noise" that can drain your energy, clutter your thoughts, and slow your productivity.
4. Identify your peak focus times
When do you do your best work? In the early hours of the morning? Late at night?
To determine when you're most productive, you may need to evaluate your work hours and productivity levels. Over several days, take note of the hours when you are most alert and focused (it might be just one or two hours) and designate that time for work that requires the greatest focus.
Moreover, just like scheduling breaks and taking them, "block off" your premium work time on your schedule to ensure you continue to produce your best work.
5. Establish good work habits to increase productivity long-term
You may decide that your work-from-home daily routine will include taking a shower, getting dressed in work clothes, and being at your desk by a specific time.
However, one viral video alert or call from your mom can throw you off your schedule in an instant.
It happens. What's important is that you get back on schedule to keep your productivity streak going.
Turn daily work behaviors into unconscious habits
When your work behaviors become as automatic as firing up your work-from-home tech or brushing your teeth, you work efficiently and consistently.
The key is to turn productive work behaviors into non-thinking habits (e.g., making and following a daily to-do checklist)
As psychology professor Wendy Wood says, "Eventually, [a] behavior becomes automatic, to the point where we aren't consciously thinking about the behavior anymore."
Final thoughts on increasing your remote-working productivity
As a remote worker, if you want to produce quality work every day over weeks, months, and years, you'll need to do occasional productivity "check-ups."
That includes evaluating your work habits to ensure you're taking scheduled breaks, giving your brain a rest throughout the day, and maximizing your peak work hours.
And when you're ready to squeeze out just a little more productivity, consider these words of wisdom from the prolific, best-selling author, James Clear:
"I think many of us, myself included, are capable of much more than we typically produce — our best work is often still hiding inside of us."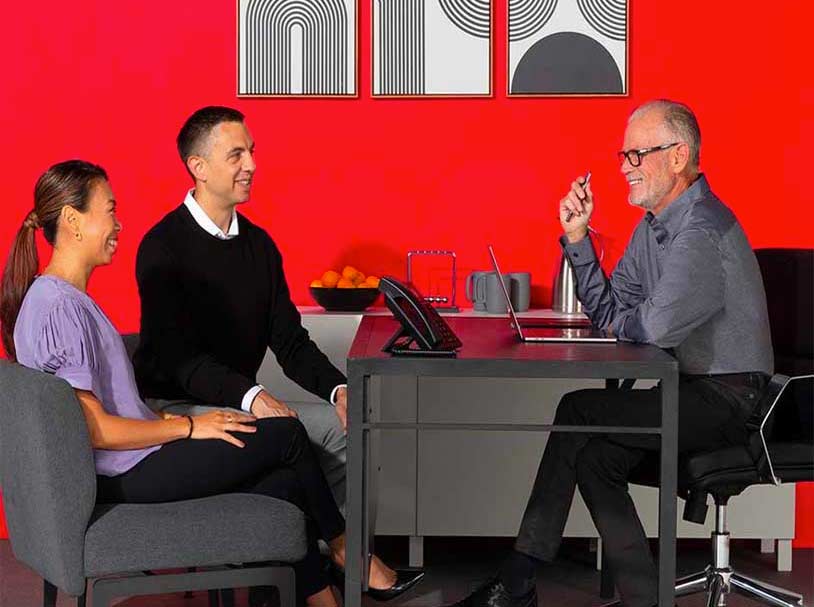 Learn more about how Ooma Office can help your business.
Thank you!
An Ooma Office Sales Representative will be in touch shortly.
866-573-0707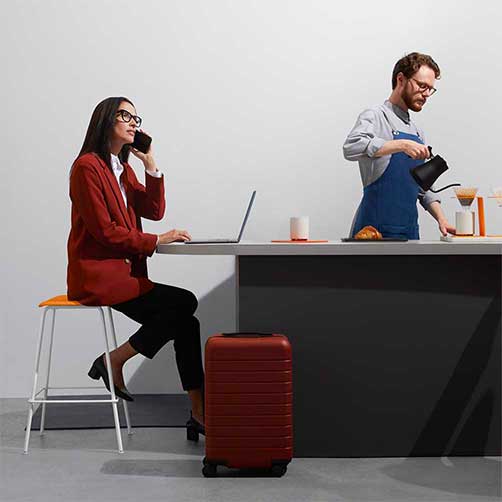 Learn more about how Ooma Office can help your business.
Just call 877-621-0515 or click this to CHAT. Or, fill out this form and someone will reach out to you shortly.