Ooma vs. WhatsApp: 5 key features to consider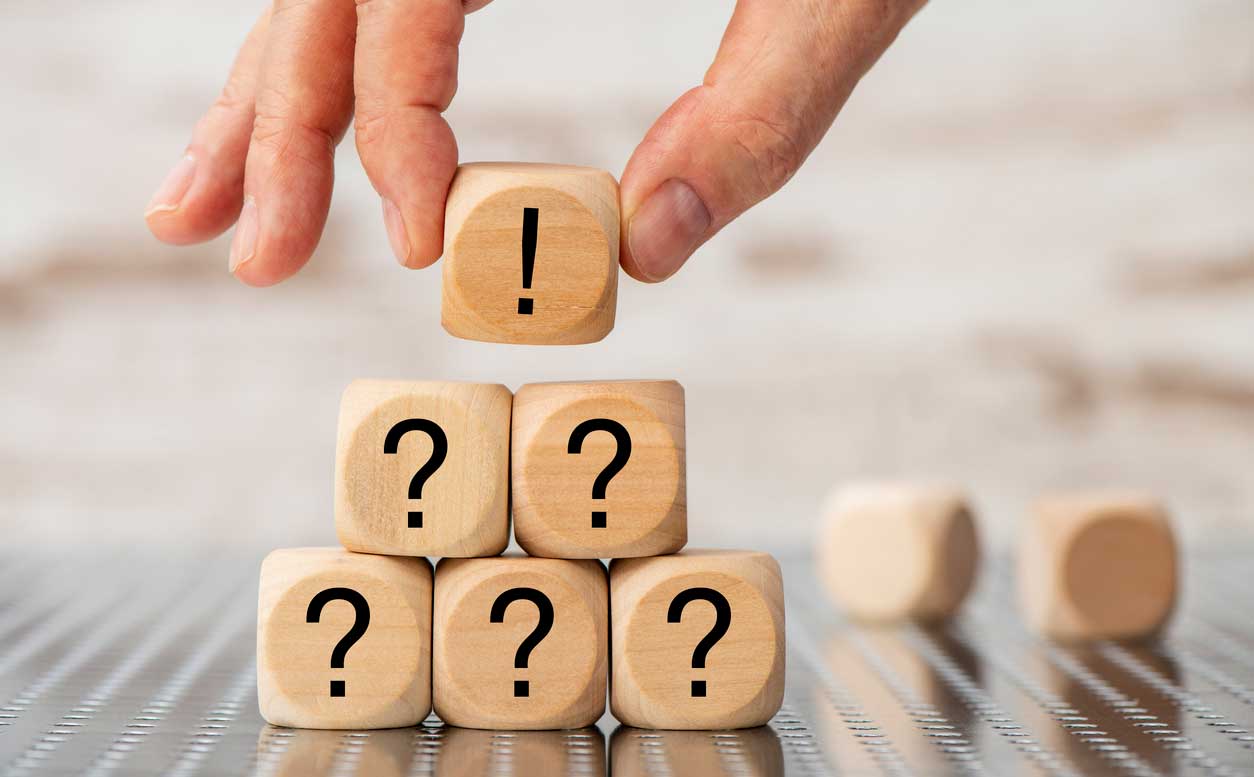 If you're not sure how to choose between Ooma and WhatsApp, don't worry. These communication tools each have their own strengths. Explore the different features to discover which service is better for your situation.
International calling: Ooma vs. WhatsApp.
Making international calls with Ooma is easy. You can pick up an Ooma phone or use the Ooma mobile app and call landline phones in more than 70 countries and mobile phones in more than 40 countries. Choose between unlimited calling plans or paying per minute if you make occasional calls. Before you call, make sure you connect to Wi-Fi or another internet connection.
WhatsApp for international calling works differently. According to WhatsApp, "Unfortunately, WhatsApp Calling is not available in some countries due to local regulations." For example, WhatsApp voice calls are currently not allowed to phone numbers in China. By contrast, Ooma offers phone calls to China in all of its plans, with some plans allowing for unlimited calls for a low monthly price.
Video calling: Comparing Ooma vs. WhatsApp.
Sometimes, video calls are better than a voice call. Both Ooma and WhatsApp approach video calling in different ways.
Ooma's home plan doesn't offer video calls, but if you want video calls you can buy Ooma Office Pro instead. WhatsApp lets you video call other WhatsApp users. If your friends and family don't want to download WhatsApp, you can likewise choose the best video calling app for you and the people you call.
For example, consider Zoom (TrustRadius score of 8.8 out of 10 based on more than 1,900 reviews), FaceTime (a good option for mobile iOS devices like the iPhone and iPad), or Google Duo (TrustRadius score of 8.1 out of 10 based on more than 60 reviews). TrustRadius is a software review website that has gathered more than 250,000 user reviews.
Zoom is an appealing choice because it is easy for another person to join a call — you simply need to click on a link. For Zoom to work, you may need to give the app permission to use your device's camera and audio. With a free Zoom account, you can host meetings with up to 100 participants (however meetings with 3 or more people are limited to 40 minutes).
If you make a lot of business calls while working from home, Ooma Office Pro might be a better choice because it includes Ooma Meetings so you can host video conference meetings. For example, you can set up a meeting with coworkers to review a document and hold team meetings with up to 25 people. Two people can share their screen at the same time. That's helpful when you are working on a document or need to help somebody with computer problems. You can have video calls directly from your browser or download the app to your computer. You also get a chat window for adding information like links, addresses and other details.
Ooma vs. WhatsApp: What about customer support options?
Few things are more frustrating than experiencing a technical problem and being unable to get the help you need. Just imagine if you are checking in with a relative and you have a problem with your account. You want to get a solution right away.
Ooma's customer support is available in several forms. You can view tips and tutorials on the Ooma website. Live customer support is also available by online chat or via a phone call.
With WhatsApp, customer support is limited. You can view answers to frequently asked questions on the WhatsApp website. If you need more specific help, there is no phone number to call. That means you have few options beyond filling in an online form and waiting for an answer. If you prefer getting help by phone with someone who can take the time to answer all of your questions, WhatsApp may not be the right choice for you.
Mobile app experiences: Ooma vs. WhatsApp.
The Ooma smartphone app gives you powerful calling features. The app is available for iOS and Android devices. You can make international calls and local calls through the app. You can also check your Ooma voicemails. It is an excellent way to stay connected when you have an internet connection.
WhatsApp has earned some positive reviews from users on Capterra, a business review website. However, several users have identified problems with the mobile app. One user commented about the challenges with sending large files. Other users have written about issues with the chat function. Finally, some users have struggled with finding ways to manage the online status. If you forget to manage your status setting and always appear online, it might be easy for others to distract you. Small distractions add up. Harvard Business Review reports that while "each task switch might waste only 1/10th of a second, it can add up to a 40% productivity loss if you do lots of switching in a day."
Ooma vs. WhatsApp: What about security?
Keeping your calls secure from others may be a concern for you. Both apps state that they have security features. However, it is important to explore security further because the world of online security is constantly changing. If you take business calls from your home office, make sure you stay aligned with your company's security policies.
When you sign up for Ooma, you get advanced security protection. For an additional fee, Ooma can also protect other devices on your network, like your laptops and phones, from threats like spyware, phishing and malware.
Ooma vs. WhatsApp: Information sharing with Facebook.
Further, some users are concerned about WhatsApp's data-sharing practices with Facebook. In January 2021, WIRED reported that "the billion-plus users WhatsApp has added since 2016, along with anyone who missed that opt-out window, have had their data shared with Facebook all this time."
According to the WIRED report, information shared with Facebook is extensive:
In practice, this means that WhatsApp shares a lot of intel with Facebook, including account information like your phone number, logs of how long and how often you use WhatsApp, information about how you interact with other users.
WhatsApp privacy policies have driven an increasing number of users to seek alternative platforms such as Signal in 2021. By contrast, Ooma does not share user data with Facebook.
Make your choice between Ooma and WhatsApp.
To help you choose between these tools, consider these questions:
Do I need to make international calls all around the world?
In that case, Ooma is a better choice because WhatsApp is blocked in some countries like China. With Ooma, you can make phone calls to phone numbers in China.
Do I need video-calling capabilities?
You have multiple choices when it comes to video calling. WhatsApp offers video calling right in the app. Alternatively, you might decide to use Zoom instead. If you need to make business video calls, Ooma Office Pro is a good choice because you can hold video meetings with up to 25 people.
Do I want to be able to contact customer support by phone?
At this time, WhatsApp doesn't appear to offer phone support. In that case, Ooma may be a better choice if you like to have the option of talking to a person to resolve a problem.
Ultimately, you might decide to use both services for different purposes. For example, you could use Ooma for your more sensitive calls and WhatsApp for messaging and chat.
How important is privacy protection?
The WhatsApp privacy policy states that it may share information with other Facebook companies. If you are concerned about the implications of this policy, WhatsApp may not be the right choice for you.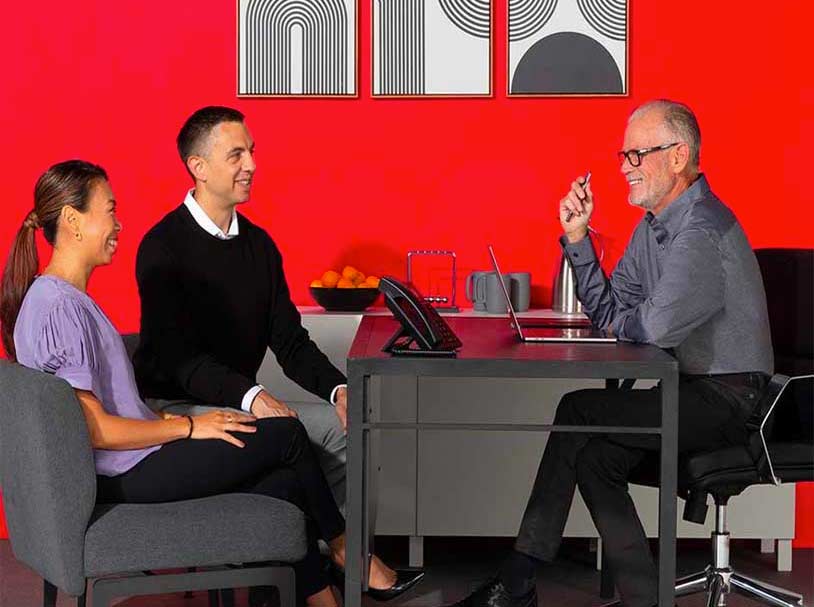 Learn more about how Ooma Office can help your business.
Thank you!
An Ooma Office Sales Representative will be in touch shortly.
866-573-0707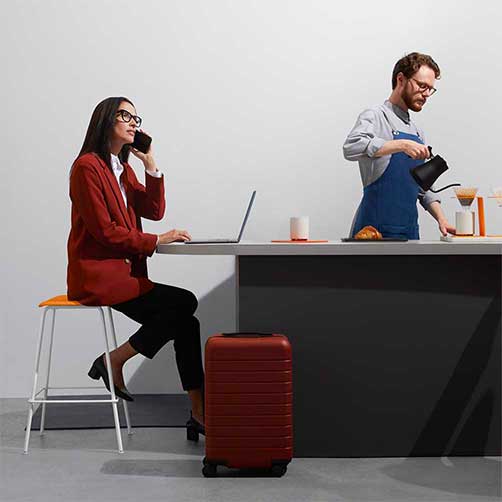 Learn more about how Ooma Office can help your business.
Just call 877-621-0515 or click this to CHAT. Or, fill out this form and someone will reach out to you shortly.