The seven essential Microsoft 365 apps to help your business succeed.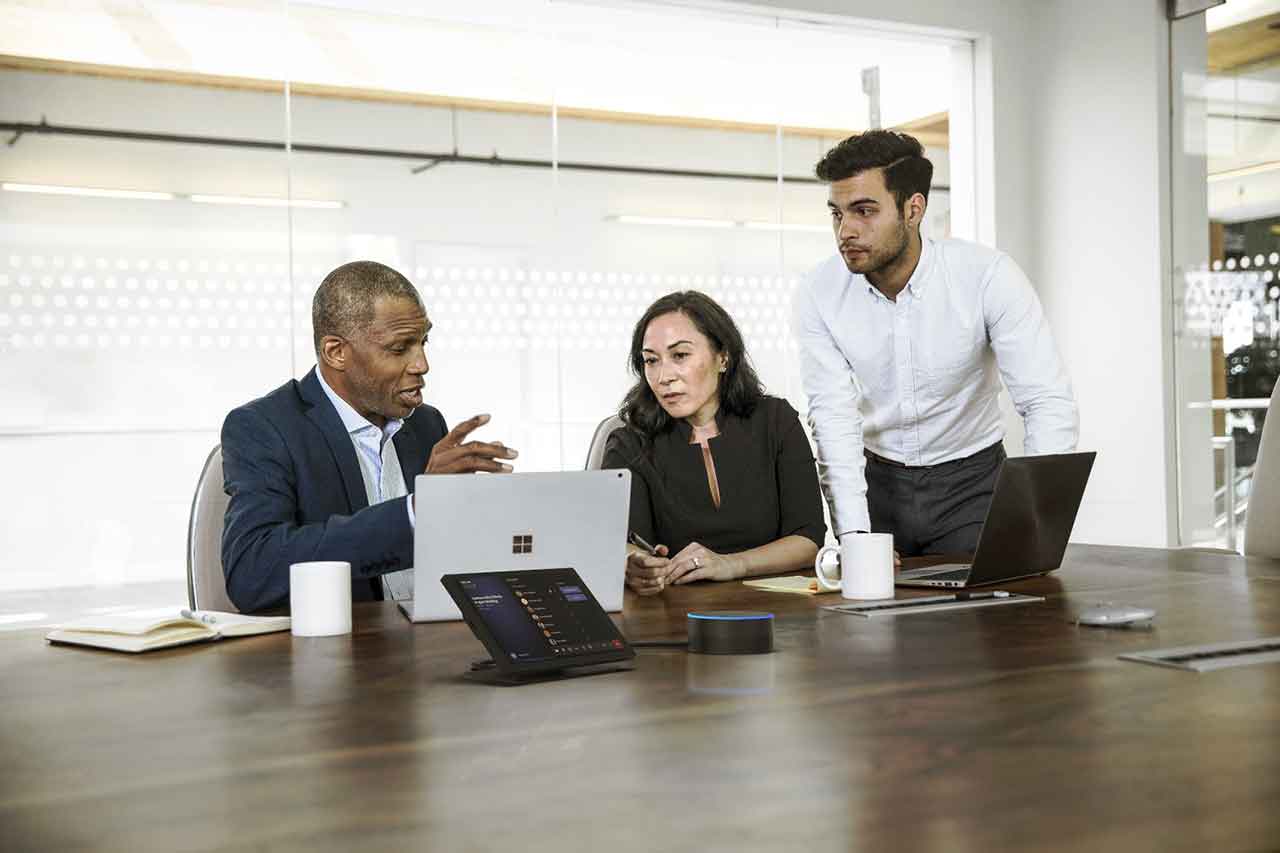 Use this essential guide to Microsoft 365®, formerly called Office 365®, to find out how much this popular productivity cloud based software costs, how it works, and some of its most popular features.
What is Microsoft 365?
Microsoft 365 is a cloud-based set of applications offered by Microsoft®. It originally launched in 2011 as Office 365® and was renamed to Microsoft 365 in 2020. It includes classic Microsoft products like Word®, Excel® and PowerPoint® and newer ones like Teams® and OneDrive®. The specific apps and features included depend on the plan.
How much does Microsoft 365 cost?
Microsoft 365 is available in several price points, which offer different applications and management features. Transitioning to Microsoft 365 might be a good idea if your company has older Microsoft products like Office 2010® for the PC and Office 2016® for the Mac because Microsoft ended support for those products in 2020.
Microsoft 365 Business Basic. This entry-level plan is priced at $5 per user per month with an annual commitment. The Business Basic plan includes Word, Excel and PowerPoint. In addition, several cloud services are provided: Teams (chat and collaboration), Exchange® (email), OneDrive® (cloud storage), and SharePoint® (company intranet).
Microsoft 365 Business Standard. Priced at $12.50 per user per month with an annual commitment, this plan offers more premium apps. The Business Standard plan gives users Outlook®, Word, Excel, PowerPoint, Publisher® (PC only) and Access® (PC only). The Business Standard plan includes the same cloud services as the Basic plan.
Microsoft 365 Business Premium. Priced at $20 per user per month, the Premium plan includes all of the Office apps and cloud services available in the Business Standard plan. The Premium plan is different because it includes cyber threat detection and device management, attractive features for security-conscious companies.
Microsoft 365 Apps for business. Priced at $8.25 per user per month, this plan includes "desktop versions of Office apps: Outlook, Word, Excel, PowerPoint, OneNote (plus Access and Publisher for PC only)." However, this plan does not include Exchange, Teams or SharePoint.
Introducing Office 365's most popular business apps.
According to industry reviews, significant apps in Microsoft 365 include email and collaboration tools. In addition to those apps, we will also cover Excel, Word and PowerPoint.
Communicate by email.
With Microsoft 365 Business Premium, you get access to Outlook on the web. Key features of Outlook include:
Email filtering. Microsoft uses machine learning to organize incoming emails.
Calendars. You can view your calendar and other Outlook users' calendars, a helpful feature if you are interested in finding a time for a business conference call.
Contacts. Save phone numbers, email addresses and other personal details in one place.
Tasks. Keep track of your to-do list in Outlook.
Email storage. Email hosting with 50 GB of storage is included in Business Basic, Business Standard and Business Premium. 
Custom domain name. You can also use your custom domain name (e.g. jones@company.com).
Custom email signature. You can create a custom email signature with your name, phone number and other details.
Know your business numbers with Excel.
Business management author Peter Drucker said, "What gets measured gets improved." That's why using a spreadsheet app like Microsoft Excel is so powerful. If you can measure something in your business with numbers, you can probably understand it better with Excel. Use some of Excel's most valuable features to:
Understand your financial situation better. Excel includes templates for budgets so you can track expenses and revenues each month.
Make better business decisions. Microsoft points out that Molly Moon, an ice cream business, used Excel to make better decisions about what ice creams to offer to customers. The controller created a system that looked at historical data on seasonal flavors, to payroll systems to schedule workers.  
Use the autofill feature to save time. Imagine you are entering a series of repetitive information like all the days in a month. Instead of typing March 1, March 2, and so on until the end of the month, you can use the autofill feature in Excel to automatically fill in the information after the first few entries have been created.
Produce charts and graphics. Looking at a long list of numbers may not be the best way to understand information. Fortunately, Excel offers charts like pie charts, column charts, and more to help you visually present information.
Create business documents with Word.
Microsoft Word has been around since 1989, and Microsoft has regularly added new features to make it more sophisticated. To save time and produce more professional documents, check out these Word features:
Templates. There's no reason to start with a blank page when creating a business report or invoice. Instead, use one of the premade Word templates. You can also create your own templates.
Writing tools. Microsoft Word includes spelling and grammar check features, which can help improve the quality of your writing. 
Graphics. Remember the saying that a picture is worth a thousand words? Word makes it easy to insert photos and illustrations into documents. You can also use the included SmartArt® feature to create graphics like showing steps in a process.
Share your point of view with a PowerPoint presentation.
PowerPoint has been around for decades, and Microsoft has added plenty of features to make it easier to create fantastic presentations. Whether you need to create presentations for internal use or presentations to customers, check out these features:
Smart Lookup. Save time on research. Highlight an unfamiliar word or phrase in your presentation and let Smart Lookup find its definition or web pages with information on that subject .
Charts. You can add multiple types of charts to PowerPoint presentations, such as a treemap and waterfall. If you are presenting data or statistics in PowerPoint, take a close look at this feature.
Remote control. If you make presentations in person, you may want to move around while you speak. In that case, controlling the presentation with a USB device like a USB-enabled clicker or pen could be helpful. This lets you advance through your presentation slides without touching your laptop.
Collaborate with others using Microsoft Teams.
Announced in 2016, Teams is a multi-purpose collaboration tool. Find out how to get more done with users by using the following features.
Chat communication. With Microsoft Teams, you can chat with others whenever you want including during meetings. You can even use emojis.
Save time with quick commands. Stepping away from your desk for a few minutes? No need to click through five menus – simply type /away in Teams.
Collaborate with people outside your organization. If you work with consultants, suppliers and other third parties, you can invite those users to your company's Teams environment.
Share files (even big ones!) via OneDrive.
OneDrive is a Microsoft file sharing app that makes it easier to share files. Rather than attempting to email large files like video files, you can use OneDrive instead. OneDrive has other helpful features: 
Large file support. Microsoft 365 lets you work with files up to 100 GB in size.
Easy file sharing. Sharing a file using OneDrive is easy: send a text or email a link to another person.
Mobile device support. You can scan and upload material like images of business receipts directly to OneDrive.
Build internal company websites using SharePoint®.
Offering an internal website to employees with SharePoint helps to save time. For instance, instead of employees having to email human resources for policies, they can find those documents on the company Sharepoint site.
Handle confidential information. You can control who in your company has access to certain information (e.g. control access to a file that lists employee salaries).
Create sites quickly. SharePoint has recently made it easier to create a new site in seconds in SharePoint Server 2019®. That's good news when you need to quickly start a site for a project.
Organize collaboration. When several people are working on the same document, it can get confusing because you may not know who is doing what. With SharePoint, you can check in and check out files to simplify collaboration.
Test if Microsoft 365 is right for you.
If you're curious about what the software can do for your business, consider testing the product for yourself. Microsoft offers the option to try the product for free for 30 days so you can find out if it is right for you.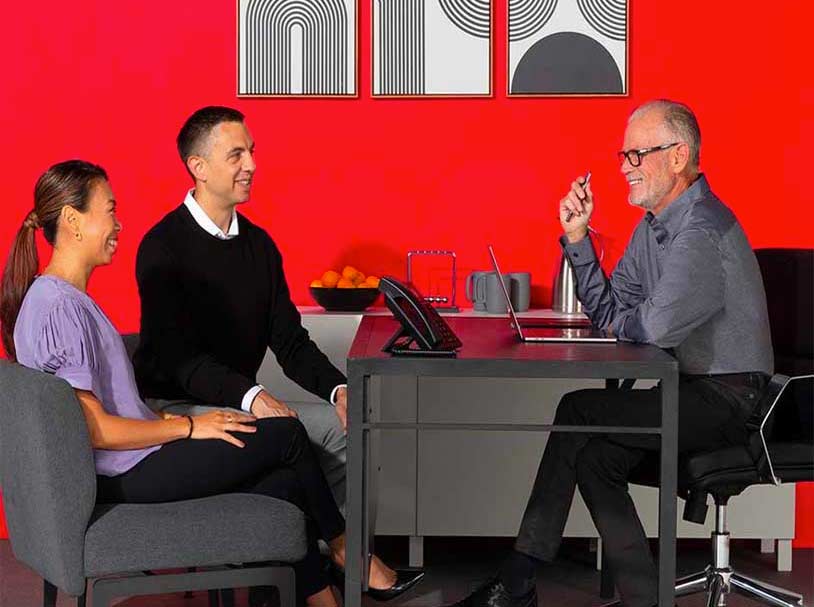 Learn more about how Ooma Office can help your business.
Thank you!
An Ooma Office Sales Representative will be in touch shortly.
866-573-0707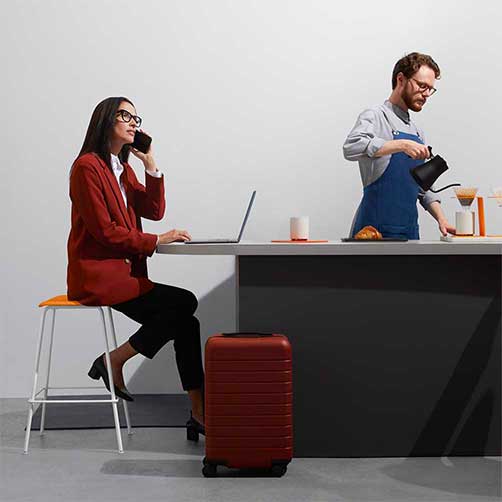 Learn more about how Ooma Office can help your business.
Just call 877-621-0515 or click this to CHAT. Or, fill out this form and someone will reach out to you shortly.