What is a contact center vs. a call center?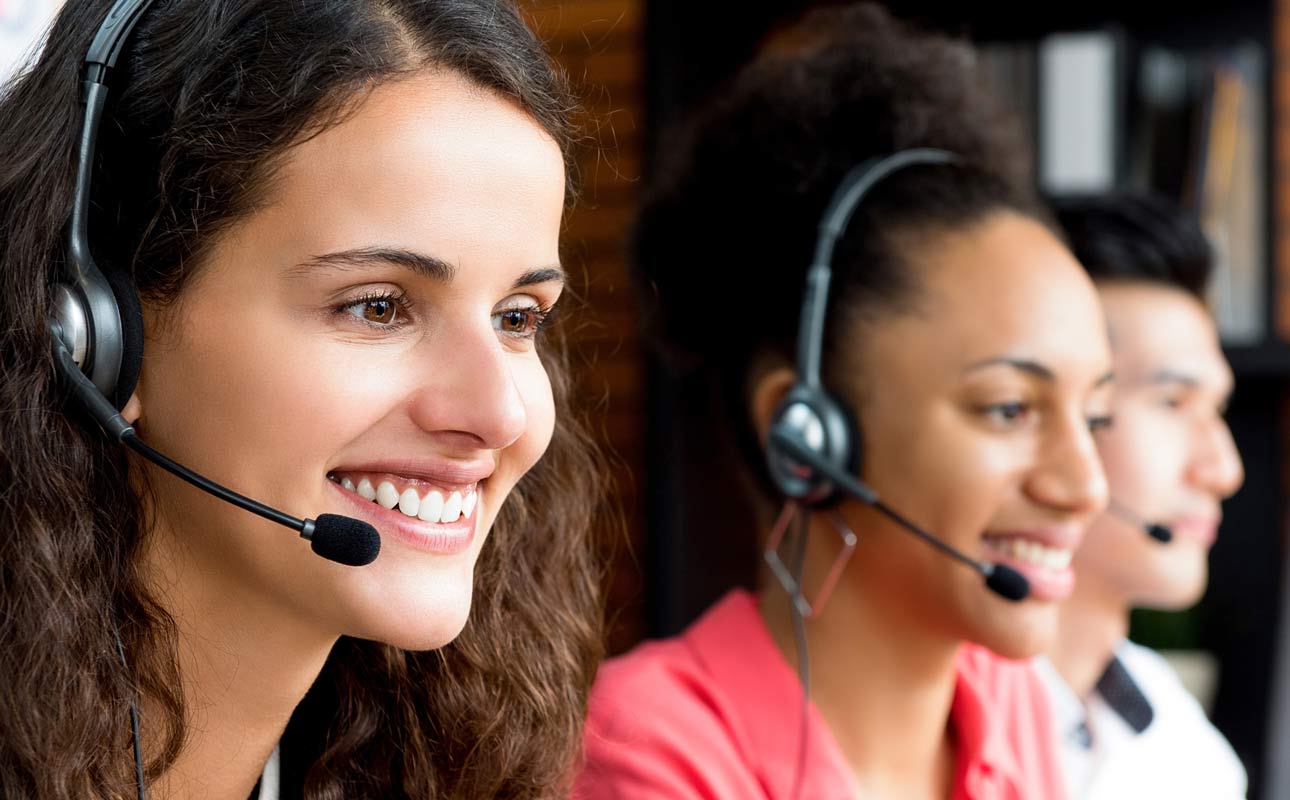 It's easy to confuse call centers with contact centers. Both play an important role in getting current and potential customers the help they need. This comparison explains the differences, points out their challenges, and helps you figure out the best option for your business.
Let's start with definitions.
What is a call center?
A call center offers customer service only by phone. You can set up a call center staffed by your employees or use a provider that'll handle it for you.
Outsourcing is a good option when your call volume is too high for your employees to handle. External call center providers vary in terms of services provided. Some only answer inbound calls, while others offer outbound sales calls as well.
What is a contact center?
Think of a contact center as a magnified call center. That's because contact centers have more communication methods than just the trusty phone. For example, contact center agents may also:
Live chat with prospective customers researching products on your website
Respond to emailed support questions
Reply to text messages
Monitor posts on your social media sites and jump in to correct misinformation or provide help
Like a call center, a contact center can be set up within your company or outsourced to a service provider.
Contact center vs. call center: Which does your business need?
Here are questions to help you and your team decide on the best customer service platform for your business:
How does your business communicate with customers?
If you rely exclusively or mainly on phone calls for customer service, a call center may be all you need.
Keep in mind that while some prefer to speak over the phone to an employee, others crave the immediacy of chatting with a sales agent on your website, using Facebook to share a photo of an item they broke, or typing out an email. Accommodate them all with a multi-channel contact center that offers email capabilities, website and social media coverage.
How many customer inquiries did you get in the past 30 days?
Pick a month and track the number of customers who reached out to you by phone, email, texts and social media.
If you only receive a handful of inquiries per day and they are easy to answer, you probably aren't ready to invest in a dedicated call or contact center. Instead, look into a business phone service like Ooma office with a Virtual Receptionist to automatically forward customer service calls to the right employee or department. In addition, using Ooma's Caller Info Match feature can help you save time when handling customer calls. Instead of asking a customer to state their name, phone number and other details, Caller Info Match can retrieve data from your Customer Relationship Management system, LinkedIn or Google. Call Queing, available in the Ooma Office Pro Plus plan, comes in handy during your busy call times or if you want to set up a simple call center.
Contact center vs. call center: staffing decisions
Once you have a solution in mind, you also need to decide how you will staff the function. There are three approaches: hire a company that provides customer support, keep the function in-house, or use a hybrid—outsource basic customer service and rely on in-house staff to answer more complex questions. Use the following points to develop your staffing approach.
1. Consider your customer service workload.
Customer service volume is a crucial factor. If your business has only a few inquiries, outsourcing may not be worth the cost or effort. But outsourcing makes sense if your staff is overwhelmed with customer service and doesn't have time for their other responsibilities, like selling.
2. Ask your employees about the complexity of customer service.
Outsourced customer service providers often handle calls for multiple companies. Therefore, these providers may find it challenging to learn highly technical or specific aspects of your company's products and services. Invite your employees to a conference call and gather their feedback about the complexity of customer service. Here are some questions to start the discussion:
How many customer service calls last longer than five minutes?
How many customer service inquiries require in-person visits or back-and-forth calls to resolve?
Do customers complain about waiting on hold for a long time?
You might find that half of your customer service calls are routine: Do you have this product in stock? What is my tracking number? How much is my bill and when is it due? Outsourcing that half of your customer service workload may be the right choice.
3. Determine the costs.
Based on the information you gather, contact a few outsourced call or contact centers, and ask for pricing. Find out how they will bill you. Do they charge a set per-minute rate or offer different pricing for advanced calls? Ask if you will receive reports about customer service quality.
Weigh the costs of outsourcing against your costs of employing staff for a dedicated in-house call or contact center.
Contact and call center metrics
Your job isn't over once you decide on a platform and staffing approach. Contact centers and call centers need ongoing management attention to perform at their best.
Their effectiveness can be measured in several ways.
Overall customer satisfaction (CSAT). This overall measurement is a ratio of the happy customers out of the total number of customers served.
Average handle time (AHT). This metric covers the entire duration of the interaction to fully address the customer's needs. Solving a customer's problem quickly is desirable, although a pleasant customer experience should never be sacrificed for speed.
First call resolution (FCR). Do you like calling a company multiple times to solve a problem? Probably not. That's why call centers track their first-call resolution. When possible, call center staff should have the technology, information, authority and training to solve problems on the first call. To learn more, read Complete guide to First Call Resolution and tips to attain it.
Average speed to answer (ASA). This metric looks at how long it takes staff to answer an inquiry. Faster is better.
Challenges
Like any business function, call and contact centers have their challenges. The way your company interacts with customers influences how they perceive your brand. Therefore, it is helpful to periodically review these challenges:
1. Language barriers
When a customer calls your company, they expect to be understood easily. Let's say you outsource your contact center or call center to a service provider that employs staff in countries where English isn't the native language. They may have difficulty recruiting and retaining customer service agents who can communicate effectively in English.
There are several solutions. First, you might decide against outsourcing and instead operate a call center in the United States, Canada, Australia or another English-speaking country. Second, you may want to increase your due diligence with the outsourced call center provider. For instance, ask the call center provider to provide evidence that call center agents on your account have appropriate English language skills.
2. Customer service agent knowledge
Put yourself in the shoes of a customer with a complicated question. Let's say your company sells electronic accessories for cars that can be configured in several ways. Customers trust that your agents will have the product knowledge1 to answer their questions promptly. If this knowledge is lacking, the agent might have to resort to time-consuming trial-and-error problem-solving and your customer may get frustrated.
There are different ways to address this challenge. First, create a small team of in-house experts to answer complex questions. In this scenario, your contact center would handle routine customer service questions and transfer more complex questions to your employees. Or you may decide to provide self-serve customer service support resources, such as videos or answers to frequently asked questions, on your website. Finally, you can provide an enhanced level of training to your call center agents so they can effectively address customer calls.
3. Wait times
Think back to the last time you called a company with a customer service question. Were you happy to stay on hold for five minutes, 10 minutes, or even longer? Unfortunately, this problem can sometimes happen when a contact center becomes overwhelmed with calls.
The solution to long wait times depends on the cause of the problem. For instance, you may have underestimated the number of call center agents required to address customer service calls. In that case, adding more agents makes sense.
Another solution is to develop better scripts and training for your agents. Examine the last 100 emails that came into your contact center. You may find that 30 of the emails asked variations of the same question, like "Why hasn't my order arrived?" In that case, update your website to give realistic timeframes for the shipping options you offer, especially if some event is causing delays. You can also give your customer service agents a script to copy, paste and fine-tune to answer customers. As a result, you may reduce the amount of time required to answer customers' questions as well as wait times. It's a win-win!
Next steps
Once you determine the right path for your business, take a look at Ooma's solutions. The Ooma Office Pro Plus service plan is great for businesses that want to set up a simple call center for inbound calls. If you need a call center with robust features, like Interactive Voice Response, Ooma Enterprise phone system can help. Call (877) 345-8847.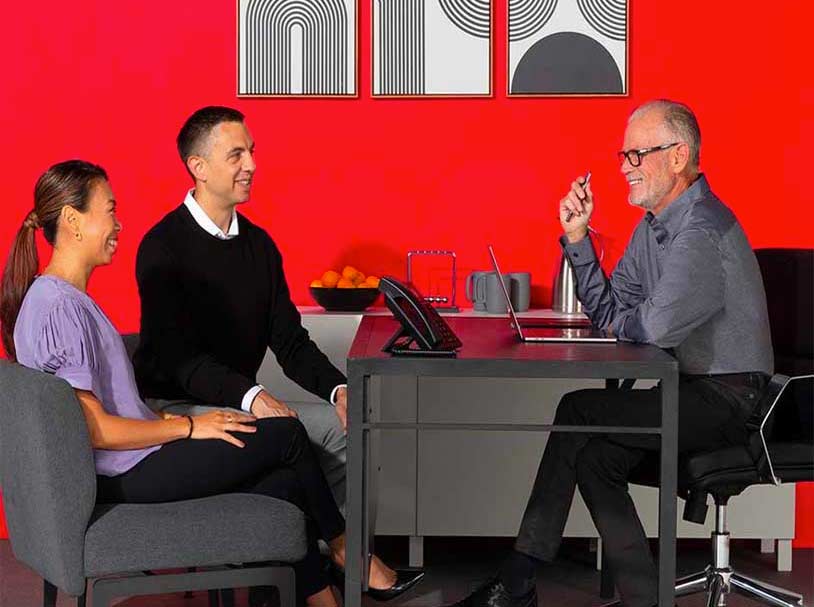 Learn more about how Ooma Office can help your business.
Thank you!
An Ooma Office Sales Representative will be in touch shortly.
866-573-0707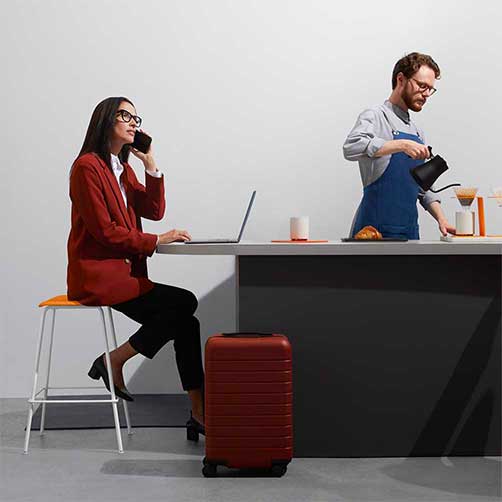 Learn more about how Ooma Office can help your business.
Just call 877-621-0515 or click this to CHAT. Or, fill out this form and someone will reach out to you shortly.