Complete guide to First Call Resolution and tips to attain it
For any call center that strives for total customer satisfaction, First Call Resolution (FCR) is an essential performance metric to know and track. Not only does it give you valuable insight into the effectiveness and efficiency of your call center operations, but attaining FCR also directly impacts the customer experience and your business results.
In this guide, we'll go over exactly what First Call Resolution is, how to measure it, and all the steps you should take (or avoid) to achieve FCR. Keep reading to get the full breakdown.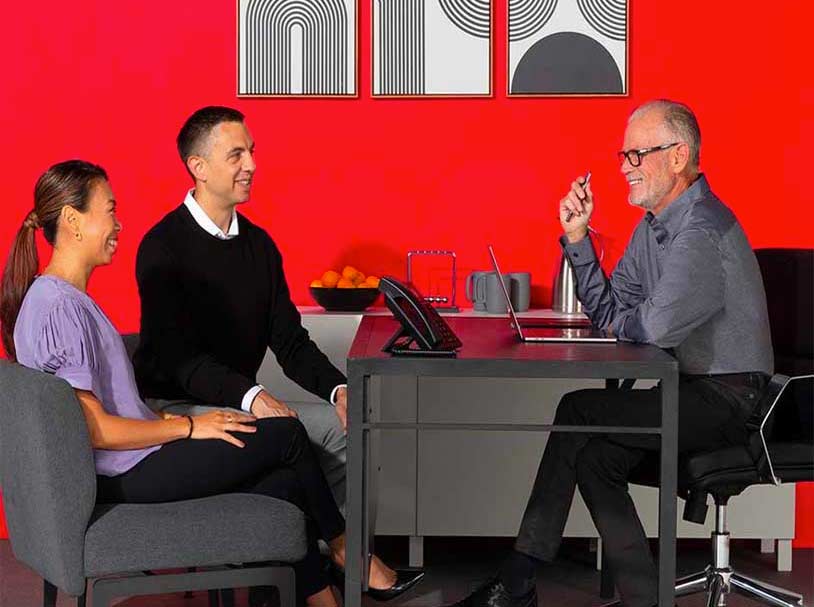 Learn more about how Ooma Office can help your business.
Thank you!
An Ooma Office Sales Representative will be in touch shortly.
866-573-0707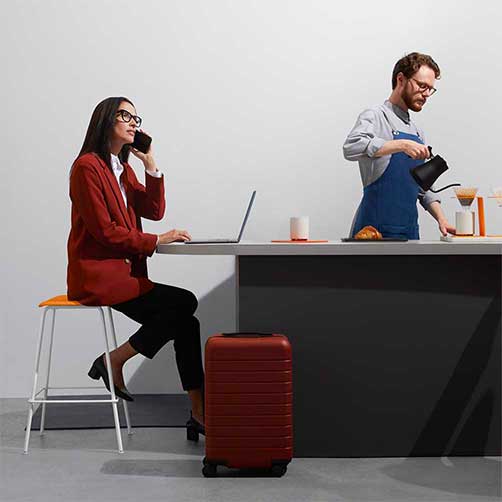 Learn more about how Ooma Office can help your business.
Just call 877-621-0515 or click this to CHAT. Or, fill out this form and someone will reach out to you shortly.
1.
What is First Call Resolution?
First Call Resolution (FCR) means that a customer's problems, questions or requests are resolved during the first call they make. In other words, no repeat calls about the same issue are needed when FCR is achieved.
Quick FYI: FCR is also the acronym for First Contact Resolution, which is used in reference to contact centers. However, this guide focuses on call centers that only communicate with customers by phone. You can learn about the difference between call and contact centers in our post, What is a contact center vs. a call center?
Why is First Call Resolution important?
Measuring First Call Resolution can tell you a lot about your business. For one, it's an indicator of how efficiently your support team delivers quality customer service. In most cases, an effective and profitable business or call center will have a high First Call Resolution rate.
FCR can also be correlated to another common metric called talk time, average time an agent spends on a call. Being able to resolve customer calls on the first try in a short amount of time is an ideal goal.
First Call Resolution also can be a measure of customer satisfaction. After all, a high FCR rate indicates a high rate of customers having their problem, question or request resolved within the first call. Additionally, by delivering a satisfactory call experience, you boost customer retention and loyalty, both of which contribute greatly to business growth.
For these reasons, First Call Resolution should be a primary goal of all businesses, no matter your size. Customers expect on-demand help and setting up a call center that prioritizes customer service, whether it's in-house or virtual, can make your business stand out among the competition.
Now that we've covered the definition of First Call Resolution, let's move on to the formula for calculating your FCR rate.
2.
How do you measure your FCR success?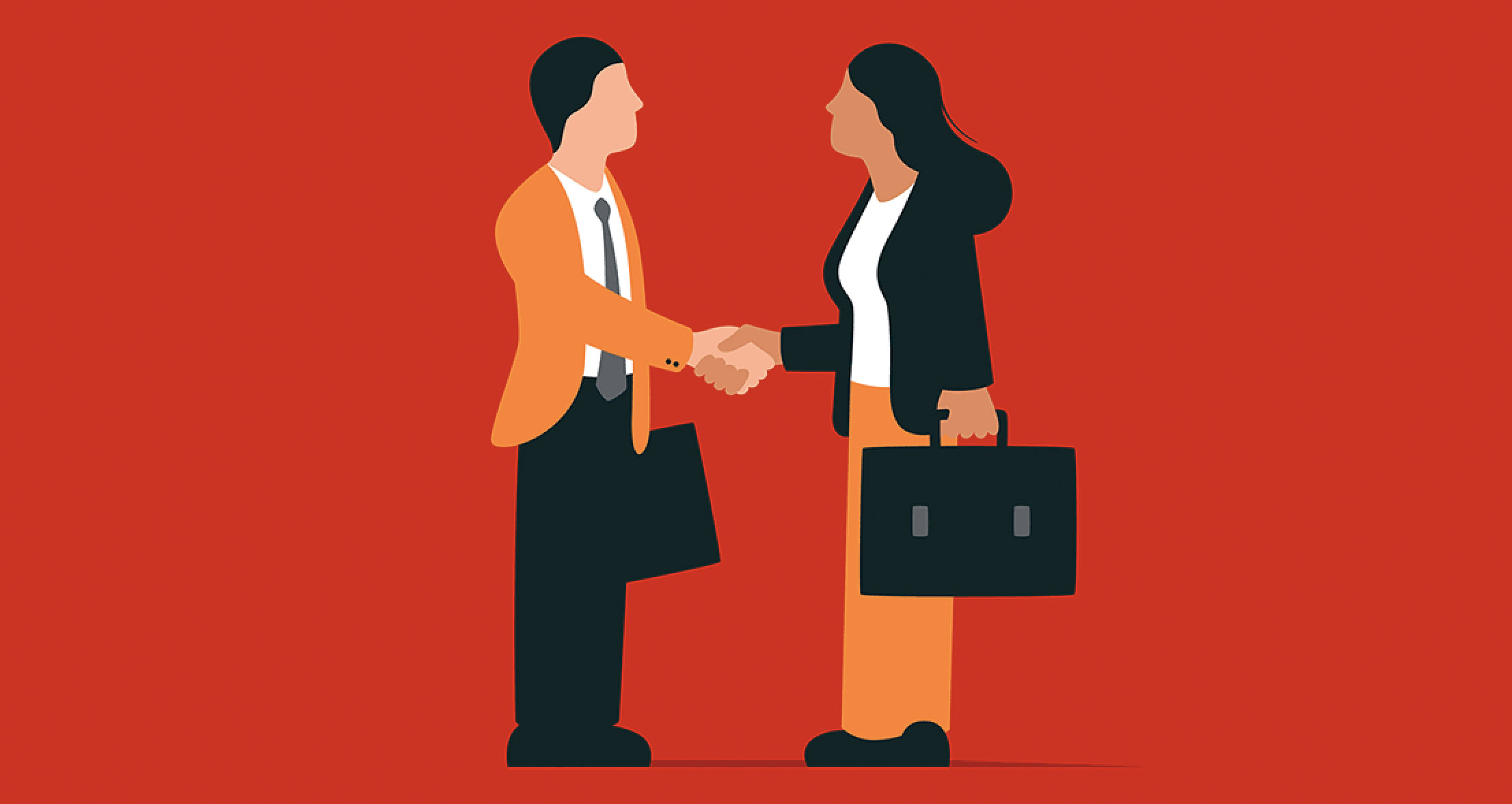 Typically expressed as a percentage, your First Call Resolution rate is quite easy to figure out. While analytics software is an option for companies with larger, more complex data sets, most businesses can calculate their own rate manually using the First Call Resolution formula.
What is the formula for calculating First Call Resolution?
Put simply, your FCR rate is the number of cases resolved from the first call divided by the number of total cases, for a particular time frame, multiplied by 100. (The time frame can be daily, weekly, monthly, quarterly, yearly, etc.).
FCR rate = (number of cases resolved on first call ÷ number of total cases) × 100
For example, if you received 200 calls in a single day and successfully resolved 140 of those customer interactions in that first call, then your FCR rate for the day would be 70 percent.
While the FCR formula is fairly simple, identifying the right numbers to plug in can be a bit trickier. This is because the definition of what is considered a resolved case can vary across businesses or call centers.
Your organization will need to have clear standards on how it determines when First Call Resolution is achieved. Does there need to be confirmation from the customer, such as through a post call survey? Or is there an internal rule that you follow, such as if the case remains closed for a certain period of time? Ultimately, your FCR standards are up to you to determine and abide by if you want your calculations to be consistent and meaningful.
On the other hand, determining the number of total cases is typically much easier. Most communications solutions show can provide you with information on the number of calls you received. For instance, you can set up a simple call center with Ooma Office Pro Plus. The Call Analytics feature provides a basic overview of your call metrics—such as how many calls you get a day and when those calls come through—with easy-to-use charts.
What is a good FCR score?
For most industries, an FCR rate of 70 to 79 percent is considered standard. Anything above that would be considered a high FCR score.
At the same time, though, that rate is just an average. A "good" FCR rate can differ based on different factors like the kind of industry you're in, the type of call center you have, the technology being used, how you measure FCR, and so on.
What's important to remember is that the First Call Resolution rate is a powerful tool for measuring your operational effectiveness and customer satisfaction over time. Therefore, if your FCR rate is getting higher and higher, take it as a good sign! Just make sure you stick to a consistent method of measurement and resist fudging figures—for example, by not including abandoned calls caused by long wait times—just to achieve a high FCR rate.
3.
Best practices to attain First Call Resolution
Now that you know how FCR is calculated, let's get into how to achieve and improve first call resolution. Here are some best practices and tips you should follow: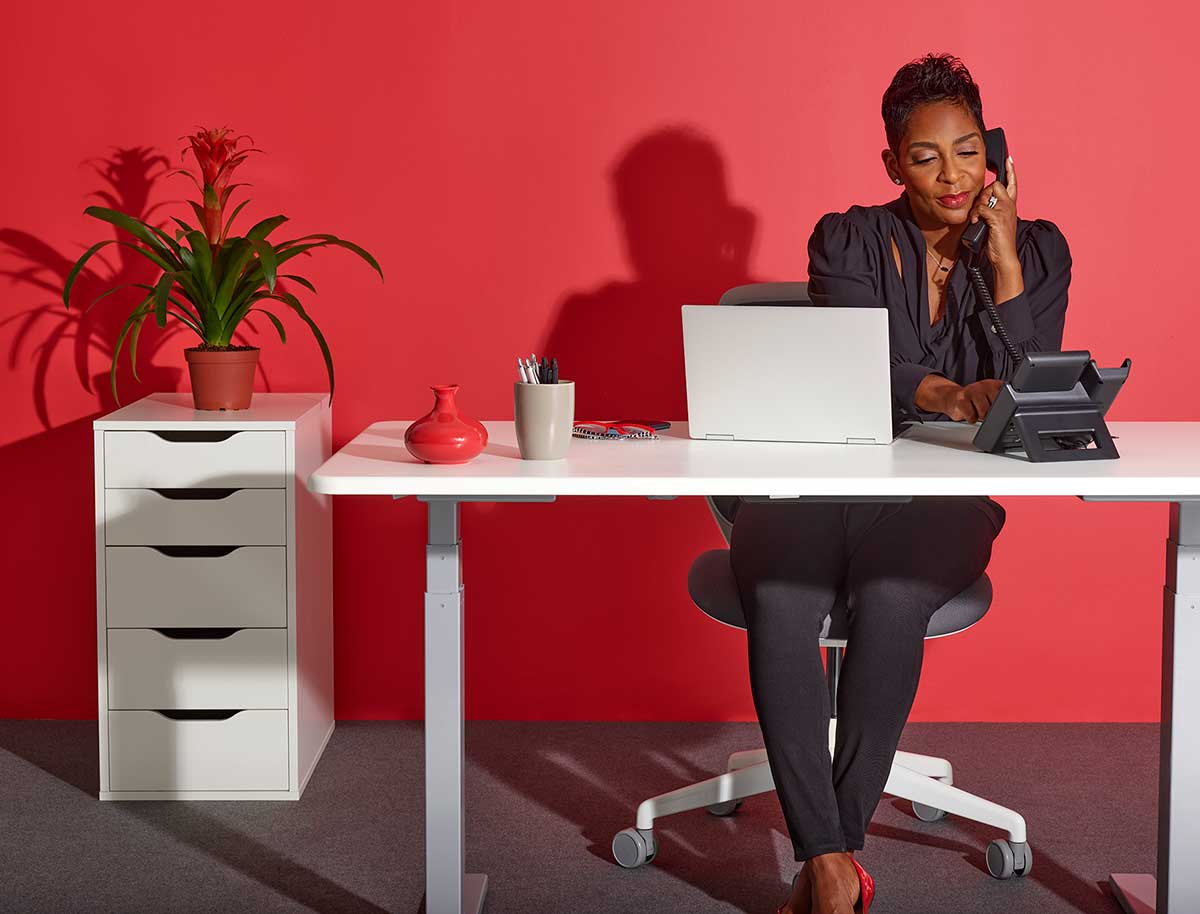 Define your FCR goals
First and foremost, you need to define your First Call Resolution goals. This involves clearly establishing what your organization considers FCR. You'll also want to decide whether you'll follow external or internal measurement methods for determining FCR. Don't be afraid to be detailed in your definition and consider all possible scenarios.
Additionally, your FCR goals should include your desired outcomes. Is your aim to have an FCR rate that's comparable to the industry standard? Do you wish to improve your FCR rate by a certain percentage within the next year? Be clear about your goals so that you can craft an action plan to achieve them.
Set up a customer service portal or software
Being able to look back at past calls and see which ones were resolved on the first call is an essential part of calculating First Call Resolution. However, doing so manually can be incredibly tedious. Luckily, customer service portals or software make it immensely easier to document and track each support interaction.
Having customer service software that's integrated into your company's customer relationship management (CRM) system can also improve your FCR by providing your support staff with data-rich context and actionable information that they can use to resolve cases quicker.
Staff and train your support team properly
To attain First Call Resolution, it's important that you don't understaff your support team. Have enough agents to handle your call volume to avoid strain on your team and long wait times for your customers.
Next, anyone tasked with answering calls must receive thorough training and be kept up to date on any changes to your solutions, products, services, etc. Your agents are the problem-solvers of each call and should be well-equipped to do so. They should also be trained on what to do if they can't solve the issue, such as smoothly transferring a call to someone with the authority and knowledge to help.
Analyze call trends regularly
Once your call center is up and running, remember to continuously track your FCR results and analyze call trends. In doing so, you can get an idea of your success, as well as identify areas that need improvement.
For example, if you notice that an agent is reporting a low FCR compared to their coworkers, you could reach out and see if they need extra help or training. Or maybe it becomes clear that a certain day of the week receives a large number of calls. By identifying that trend, you can schedule your customer service team to better support your customers that day.
Be sure to also analyze the kinds of calls that come in. Is there a specific issue that customers often call about? Maybe you could have a dedicated team deal with the issue more efficiently or make it possible for customers to solve the issue on their own online without having to call.
Make it easy to find solutions
For common issues, you'll want to create resources with helpful information that both your agents and customers can easily access, such as a Frequently Asked Questions (FAQ) page or a knowledge base of support articles.
Self-help resources can reduce call volume. Not only do your customers save time and effort, but your agents are available to assist with more complex issues.
Additionally, when your call center agents have an informative knowledge base of answers and solutions at their fingertips, they're better prepared to resolve customer issues quickly and on the first call.
Leverage automation
To boost the efficiency of your call center, take advantage of features that will automate routine call interactions, such as greeting your customers, providing helpful information, and routing calls to the most appropriate departments or agents.
With Ooma's Virtual Receptionist, for instance, small businesses can create custom messages that instantly address common inquiries, such as business hours or return policy. It can also automatically route calls to the department or employee best suited to solve the caller's issue, further streamlining the resolution process and helping you achieve FCR.
For larger businesses, the Ooma Enterprise VoIP solution that has an interactive voice response feature (IVR) can be used to handle simple queries that don't need a live agent or automate multi-level routing requests. IVR is the technology behind common tasks like checking your bank balance on the phone or being routed to an agent after describing your problem. With IVR handling the common and easy-to-resolve requests, your agents are able to handle more complex matters.
Seek out customer feedback
Don't let the goal of First Call Resolution distract you from the ultimate objective—delivering exceptional customer service. Reach out to your callers and get feedback on their experience. Was it enjoyable? Did they feel rushed? Do they need anything else?
Make improvements along the way
Don't think that these best practices are one-and-done actions. To boost your FCR score, regularly revisit these steps and make changes along the way. Always be on the lookout for opportunities for improvement, such as updating your agent training program or investing in the latest call center software and technologies.
4.
Missteps to avoid
In addition to the above best practices, it's also important to be aware of the actions that can have a negative effect on your First Call Resolution rate and overall business performance. In the future, you should take care to avoid:
Leaving customers on hold for too long
While putting your customers on hold is necessary at times, one of the biggest mistakes you can make is forcing them to wait too long. You don't want them to become frustrated and hang up altogether, which would definitely hurt your FCR rate.
So, what's considered too long of a wait? According to one survey, only 30.2 percent of respondents were willing to wait one to five minutes. Nearly 60 percent refused to be on hold for more than a minute.
If you want to deliver a positive customer experience, take care to eliminate hold times as much as possible. Ensure calls are answered within seconds. Equip your customer service agents with the skills and resources to resolve issues quickly. If a lengthy hold time is unavoidable, consider having agents check in frequently to reduce the number of abandoned calls. Or offer to call back with the answer—a second call resolution is better than an unhappy customer.
Transferring calls multiple times
No one likes to constantly repeat themselves, which is exactly what tends to happen when your customers are bounced from one employee to another.
You can combat this by making sure that each issue is routed to someone who is able to solve it the first time around. Automated routing features that rely on customer input can be a lifesaver in this regard. With the proper training and support materials, your agents will be able to resolve most issues on the first try.
Fewer transfers also lowers the chance of transferring customers to the wrong department or agent. If a transfer is needed, make it a warm transfer by giving the new agent as much information as possible so that the customer doesn't have to repeat themselves. Avoid cold transfers (those without explanation) like the plague.
Not being transparent about FCR rates with your support team
Remember that First Call Resolution is also a measurement of your agents' success. Take care to ensure that they understand exactly how you measure FCR and how it reflects their efforts. Only by being transparent can you expect your team to care about and take responsibility for your rates.
5.
How do you get every employee to take responsibility for boosting your FCR?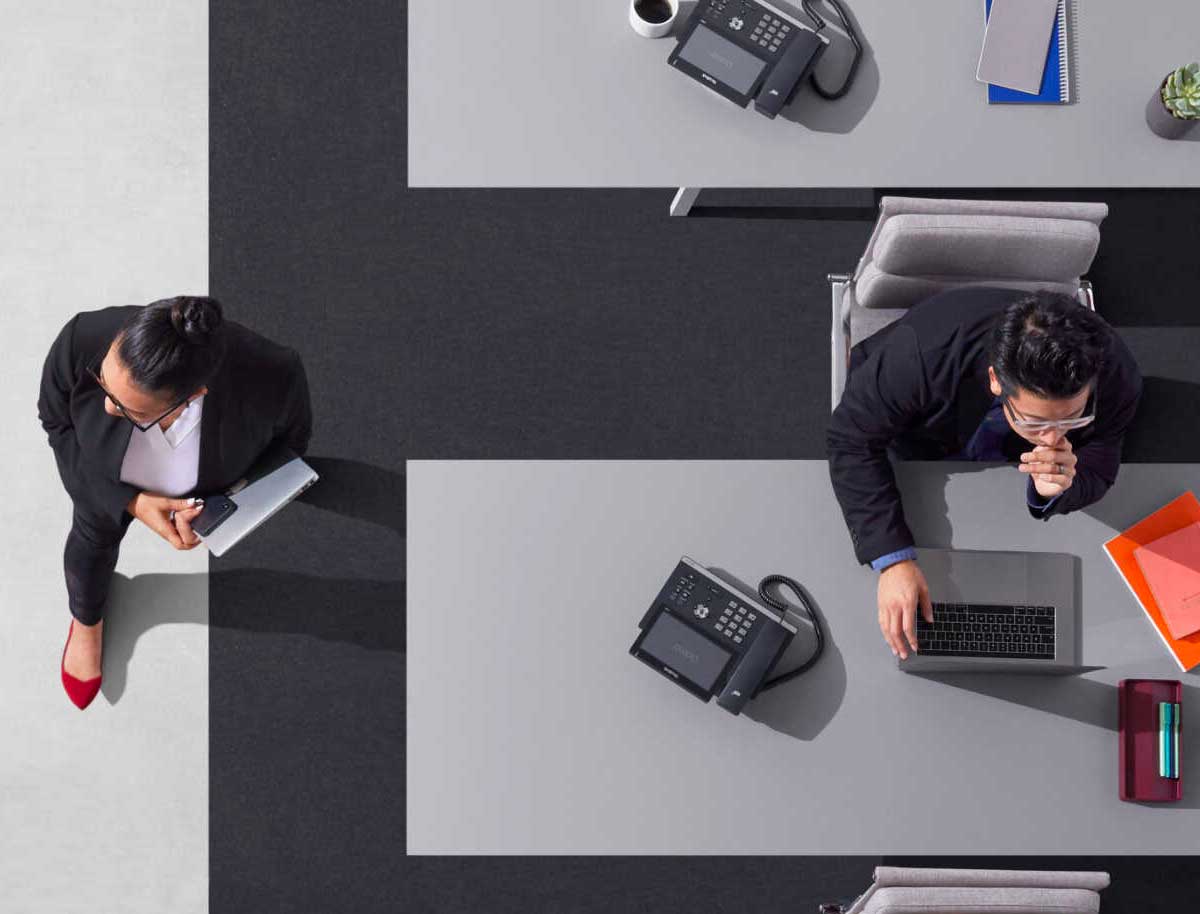 Once your customer service team is fully aware of what First Call Resolution is and its importance, encourage each employee to improve FCR. Here's how:
Empowering your agents
Your support team should feel like they have control over their FCR rates. In other words, they should be empowered to resolve customer issues without having to constantly get their actions approved. After all, why would they care about FCR if they feel like the results are ultimately out of their hands?
You can also think about this as ensuring your agents have everything they need to succeed, including thorough training and detailed resources. When they feel confident that they can secure high FCR rates and that First Call Resolution is a reasonable expectation, your team will be much more motivated to help your organization achieve your FCR goals.
Introducing incentives and challenges
Consider implementing incentive programs or motivational challenges to spotlight the importance of FCR to your organization.
When you recognize the impressive performance that your employees deliver, it gives them a motivational boost to keep up the great work. Framing First Call Resolution goals as a team challenge can also instill a sense of camaraderie, boosting company morale and encouraging employees to work together to achieve a shared objective.
6.
What to do when you can't attain FCR
Though First Call Resolution is always the goal, it's a given that not every issue can be resolved on that first try. In these situations, remember to be transparent and prioritize the customer experience. As long as you explain what happened and how you'll follow up to solve their issue, you can still come away from the interaction with your customer service reputation intact.
Ultimately, though, by prioritizing FCR as a performance metric and implementing these best practices, you'll be on your way to increasing call center performance and customer satisfaction.
Need a phone system that takes your small business to the next level? Upgrade to Ooma business phone system. Or check out Ooma Enterprise and its unique, adaptable call center solutions for businesses with more sophisticated needs.