How to set up a simple call center
We've become an on-demand economy. We want what we want, when we want it—be it transferring money, getting groceries or customer service. We want our issues resolved within minutes. According to CustomerThink, 86 percent of customers expect a personalized customer service experience.
One way to better accommodate your customers is by adding a simple call center. With live agents on the line, you create trust in your brand and improve customer satisfaction. If you're wondering just how to set up a call center or what makes a successful call center, Ooma has you covered.  
Ooma Office has a new feature called Call Queuing, included as part of the new Ooma Office Pro Plus plan. Call Queuing helps make sure you never miss a call and can better manage the individual customer experience even when call volumes are heavy. It does this by placing callers into what's essentially a virtual waiting room that can be enhanced with recorded announcements and music chosen by you. When the next available agent is ready, your caller is instantly routed on a first-come, first-served basis.
With Call Queuing, you can also continuously improve the customer experience by measuring valuable metrics such as queue reports, member reports and status pages so you can better serve your customers when the demand is there. It also makes setting up a simple call center easy and affordable. Read on to see how to start a simple call center using Ooma Office.
Type of Call Center
The first step in getting started is deciding what type of call center you need. There are two types: outbound and inbound call centers.
Outbound call centers are for businesses that make a lot of cold calls, conduct surveys and set appointments. 
Inbound call centers are for companies that have phone-based sales, process payments over the phone, and handle a lot of customer, product and support calls. A simple inbound call center works great for storefronts/retail, healthcare, banking and insurance companies. These companies will benefit from Ooma's Call Queuing, which is designed to manage a high volume of inbound calls. Call Queuing identifies an agent's status (busy vs. idle) before sending the call to a specific member. It also offers specific reporting and routing options that businesses will find helpful for their workflow and customer satisfaction.
Location
The next step is deciding where your call center will be located. Call centers are set up virtually or in-house. Both are great options.
In-house (on-premise) call centers are beneficial because they make it easy to manage, train and communicate with your employees; however, they carry significant overhead costs for office space, equipment and all that goes into having employees onsite daily.
Virtual call centers mean that your employees can work from anywhere at any time. With so many businesses going remote in the past few years, a virtual call center is a very appealing option. Running a virtual call center using Ooma's Call Queuing means you have minimal overhead costs.
Service
Finally, as you determine what makes a successful call center, consider the service needed. As with any business system, specific tools and software are necessary to set up a simple call center. 
Business phone systems should be your first consideration for what makes a successful call center. Traditional analog business phone systems for call centers are costly to set up. Using a Voice over Internet Protocol (VoIP) system such as Ooma Office Pro Plus is easier. You simply plug it in, and it's ready to go. With VoIP, all your employees need is a stable internet connection.
Call Queuing, the newest Ooma Office feature offers the following benefits:
An initial greeting customized by you and accompanied by comfort music while on hold.
Calls are sent to agents based on their status—busy or idle.
Multiple routing options such as Round Robin and Most Idle Time.
Options for when a call is not answered.
A virtual receptionist.
A wrap-up time of up to five minutes ensures agents have ample time to finish a call and its actions before receiving a new call.
How to set up a simple call center in Ooma Office Pro Plus
If you're already an Ooma Office Pro Plus member, you can easily set up Call Queuing by following these steps:
Go to Settings and then to the Extension Tab.
Enter some basic information and create a voicemail PIN (this will be for the Call Queuing specific voicemail).
Set call handling rules.  
Select members.
As you navigate how to start a call center, Ooma can help. Go here to learn more about Call Queuing.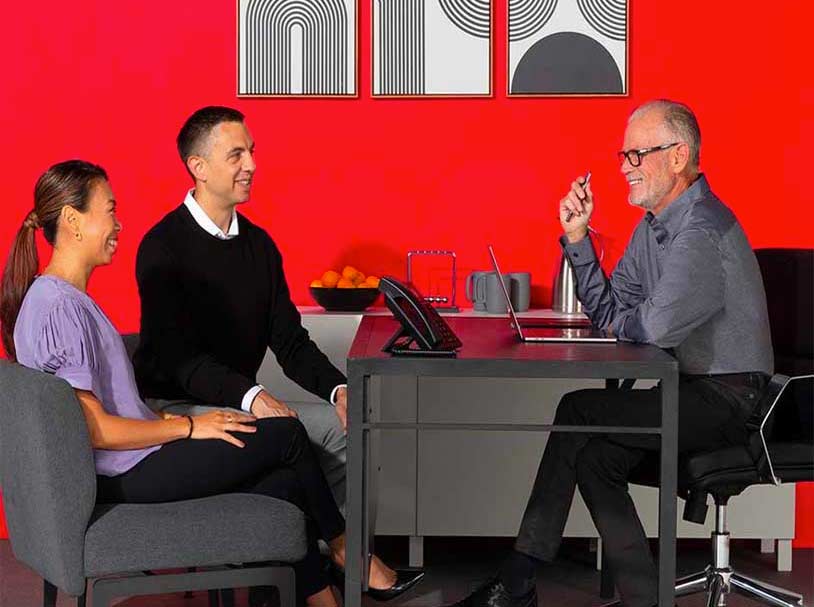 Learn more about how Ooma Office can help your business.
Thank you!
An Ooma Office Sales Representative will be in touch shortly.
866-573-0707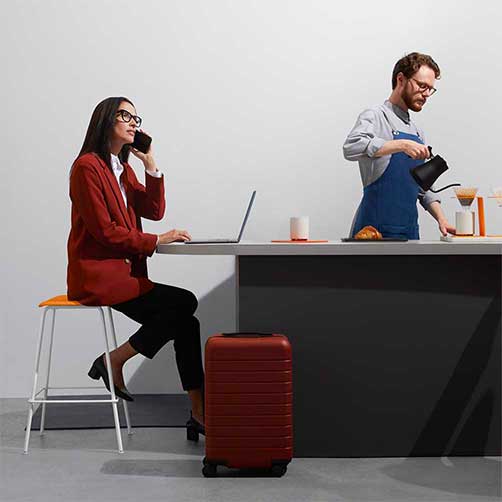 Learn more about how Ooma Office can help your business.
Just call 877-621-0515 or click this to CHAT. Or, fill out this form and someone will reach out to you shortly.