What is a hybrid workplace and how can it help your business?
The prospects for a return to the office are increasing as more people are vaccinated and case counts fall. As a result, some business commentators suggest a hybrid workplace as the future of work. A hybrid workplace is likely because relatively few employers, 13% according to a PWC.com survey, desire to switch to fully remote work and give up office space entirely.
What is a hybrid workplace?
A hybrid workplace offers several benefits, according to a February 2021 article in the Harvard Business Review by Mark Mortensen and Martine Haas. For example, a hybrid workplace offers remote working benefits (e.g., flexibility and employee satisfaction) and the advantages of co-located work like face-to-face collaboration and information networking.
In practical terms, a hybrid workplace involves working with people in the same physical space and fully remote employees. It is a way to seek a balance to satisfy the desire of extroverts and introverts in the workplace. For example, Microsoft has adopted a hybrid workplace philosophy that defines a six-stage process ranging from fully closing the business (Stage 1) to a fully open business (Stage 6). Microsoft surveys found that "We see that 54% of survey respondents who have chosen to return in Stage 4 are spending less than 25% of their time at one of our work sites." Stage 4 means "soft open"—a situation where workers have some options to work in the office. Microsoft's employee surveys suggest that some employees seem to want to have a mix of remote working and working in the office.
Adopting a hybrid workplace that includes some time in the workplace may help to moderate excessive working hours. According to a survey of more than 2,000 US workers, "45 percent say they regularly work more hours during the week than they did before." By adopting a hybrid workplace strategy, workers may feel more comfortable leaving their work concerns behind at the office when they leave at the end of the work day.
Hybrid workplace: Advantages and disadvantages
In considering a hybrid workplace for your company, there are advantages and disadvantages to consider. A 2020 survey of more than 1,000 office workers found the benefits of remote working include a flexible schedule (52% of respondents), saving money (48% of respondents), and access to a kitchen (47% of respondents).
However, exclusive reliance on a remote work situation might not be ideal. According to Buffer, the top three struggles with remote work include unplugging from work (22% of survey respondents), loneliness (19% of survey respondents), and collaborating/communicating (17% of survey respondents). There are a few ways that companies can address struggles with remote work. Some companies are organizing virtual happy hour events to reduce loneliness. In terms of improving remote collaboration, consider setting up a daily 15 minute stand-up meeting where employees can share their challenges and seek support.
By contrast, a traditional working arrangement has some benefits, such as greater access to high-quality company technology and faster connections. The downsides of everyone working in an office include time and money spent on commuting and a less flexible schedule. A company with a hybrid model may be able to reduce its office footprint and switch to drop-in work space instead of assigned offices. A PWC survey found that 31% of executives expect to need less office space over the next three years due to a rise in remote work.
Implementing a hybrid workplace is one way to combine the benefits of remote working and in-person working. However, some people are skeptical about the merits of a hybrid workplace. For example, the Boston Globe argues that communication and trust are better in a traditional workplace. Further, the newspaper points out it can be easier to create a sense of belonging for employees who are in the same place.
Is the hybrid workplace right for your company?
Take some time to think through whether or not a hybrid workplace arrangement would suit your company, customers and employees. Before establishing a hybrid workplace policy, reflect on the following questions.
Are in-person employees needed for the business to operate?
If your customers expect the option to come to your business to make purchases and get help, a hybrid workplace might be suitable. For example, a retail company might choose to have its office and administrative staff work remotely, while cashiers would be expected to work in the store.
What is the public health situation for your company and location?
Unfortunately, the COVID-19 pandemic is not yet over. Keeping the option for remote work may be necessary because achieving herd immunity for COVID-19 may not be attainable. The New York Times reported in May 2021 that "the virus will most likely become a manageable threat that will continue to circulate in the United States for years to come."
What working arrangements do your employees prefer?
Conduct an employee survey to find out employee preferences. You might include the following questions suggested by SurveyMonkey:
How satisfied are you with your current work-from-home arrangement?
What are the two biggest challenges you currently face while working from home?
Do you have all the equipment you need to do your work from home?
Do you have a dedicated workspace where you can work from home?
What changes and investments are you prepared to make to enable the hybrid workplace?
Communication and collaboration challenges have been identified as potential problems for remote workers. Therefore, it is no surprise that a PWC survey found that 72% of U.S. executives plan to increase investment in virtual collaboration tools. You may want to make sure every employee has access to video conference software.
If your company wants to retain some form of remote work, also look for a small business phone system with flexibility. After all, a permanent desk phone is hard to use if you work from home several days per week, whereas an internet phone service lets employees work anywhere.
Does your company consider remote work to be a success?
According to PWC research, 71% of employees and 83% of employers consider remote work successful, while less than 10% of either group considers it to be unsuccessful. If your company meets its goals with remote work, that is an excellent reason to keep remote work to some degree, especially if your employees prefer it.
Consider setting up a meeting to explore these hybrid workspace options with your employees this week.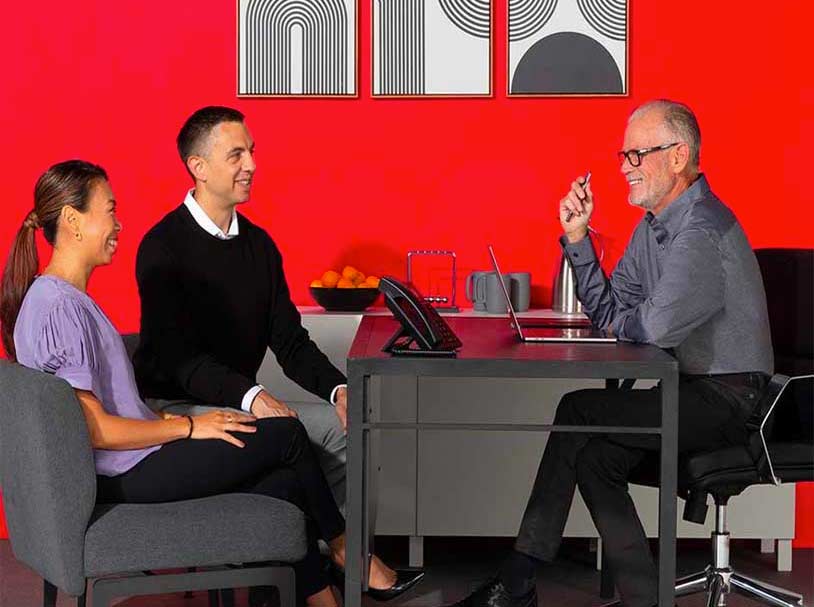 Learn more about how Ooma Office can help your business.
Thank you!
An Ooma Office Sales Representative will be in touch shortly.
866-573-0707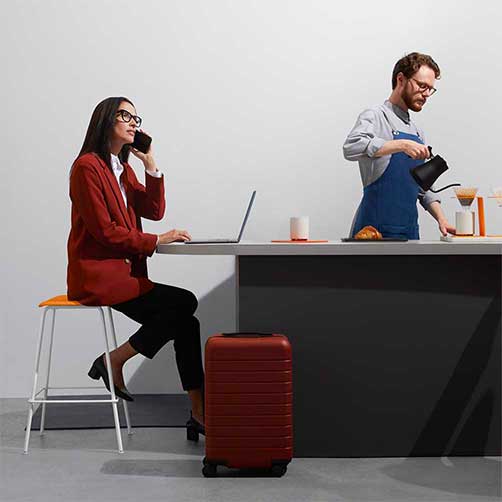 Learn more about how Ooma Office can help your business.
Just call 877-621-0515 or click this to CHAT. Or, fill out this form and someone will reach out to you shortly.