Should you buy business softphones, Desk Phones, or do a hybrid?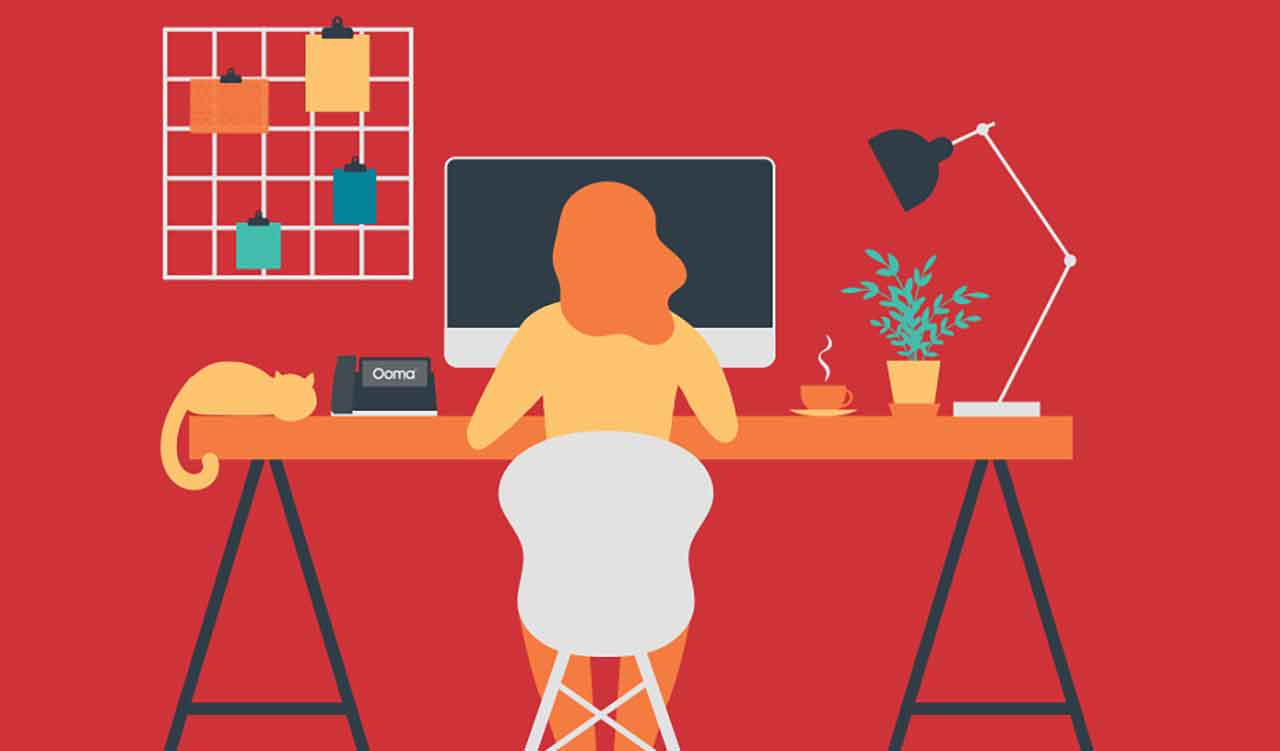 If you're looking to upgrade your existing phones with an internet-based system, do you make a complete switch to business softphones, buy new desk phones, or do both?
To help with deciding between different business phone services, let's look at what the phone types offer and which configuration might fit your business.
Can softphones do everything desk phones do?

The short answer is yes. Ultimately, it comes down to user preferences and deciding to switch from phone hardware to phone software.
Consider your current desk phone setup. Could you replace the units with softphones?
Here's what that might look like.
Using computers as phones: Your desktop and laptop computers (Mac or Windows) become a business phone. To make and receive calls, staff can connect a headset or headphones or use the device's built-in mic and audio.
For instance, hospitality businesses such as hotels and motels handle large volumes of calls. The streamlined softphone features allow staff to route customer calls efficiently and accurately — essential for creating a professional impression.
Using mobile devices for business calls: You can turn your smartphone (iOS and Android) into a business phone. You download the softphone app from the app store, login, and start making and receiving calls using your business number. Your personal number stays hidden.
For example, in the real estate industry, team members hosting open houses or showing properties can connect with new and existing clients at any time, wherever they are.
Ultimately, having access to a softphone app allows everyone in your business to manage their calls anywhere on any device.
It also eliminates the need to be tied to a desk phone either in the office or at home.
Plus, users have access to advanced phone features (e.g., call forwarding and routing), making their interactions with colleagues and customers more professional and productive.
Should you buy new VoIP desk phones?
It depends! Many small businesses buy VoIP plug-and-play desk phones as an efficient and cost-effective alternative to a landline or on-premises system.
An excellent place to start is with what employees need for their particular tasks.
Do your remote-working teams need an adaptable phone system as part of their work-from-home essentials.
Would the receptionist who manages high-call volumes prefer a desk phone, or would a softphone and headset work?
Does the service department need cordless phones to carry from the work area to the service desk?
Here are a couple of challenges you may run into with just business desk phones.
Phone delivery: If your remote workers need desk phones, you'll need to ship the units to each at-home employee and guide them through the setup process.
Missed calls: Staff who are out of the office and away from their desk phone run the risk of missing important calls. They might be reluctant to give out their business number, knowing that the contact will have to leave a message.
To stay connected while on the road, workers can use their mobile phones. However, they'll have to make and receive calls using their personal numbers (see Using mobile devices for business calls below).
Clean sweep to softphones or hybrid with desk phones?
Phone technology continues to improve, making it difficult for small businesses to keep up with the latest innovations and upgrades.
If at one point, you made a hefty up-front investment on phone hardware and the phones still work well, you might be reluctant to abandon the desk-phone model.
Plus, some employees may prefer a desk phone's physical features, making the hardware option a logical choice.
That's where your service provider support team comes in. They can help you sort through the pros and cons of each configuration.
Get a flexible phone system that will adapt to your business.
As your business grows, your phones will need to keep pace with increased call volume while providing your customers with the best calling experience possible.
Therefore, the decision about which types of phones to buy now can be challenging.
To make that decision more manageable, you'll find that the cloud-based phone system is highly flexible — from adding softphone users to transitioning with a hybrid of VoIP desk phones.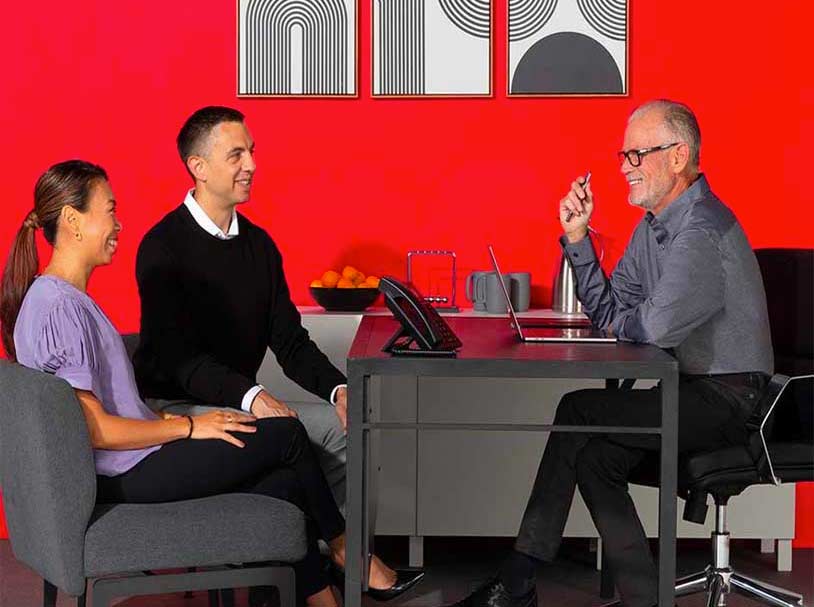 Learn more about how Ooma Office can help your business.
Thank you!
An Ooma Office Sales Representative will be in touch shortly.
866-573-0707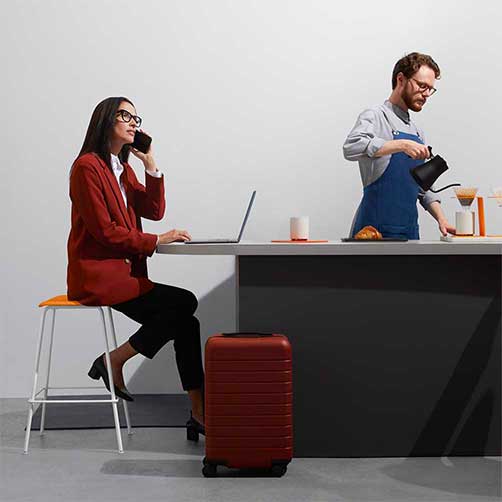 Learn more about how Ooma Office can help your business.
Just call 877-621-0515 or click this to CHAT. Or, fill out this form and someone will reach out to you shortly.