Boost business communication with the right phone system.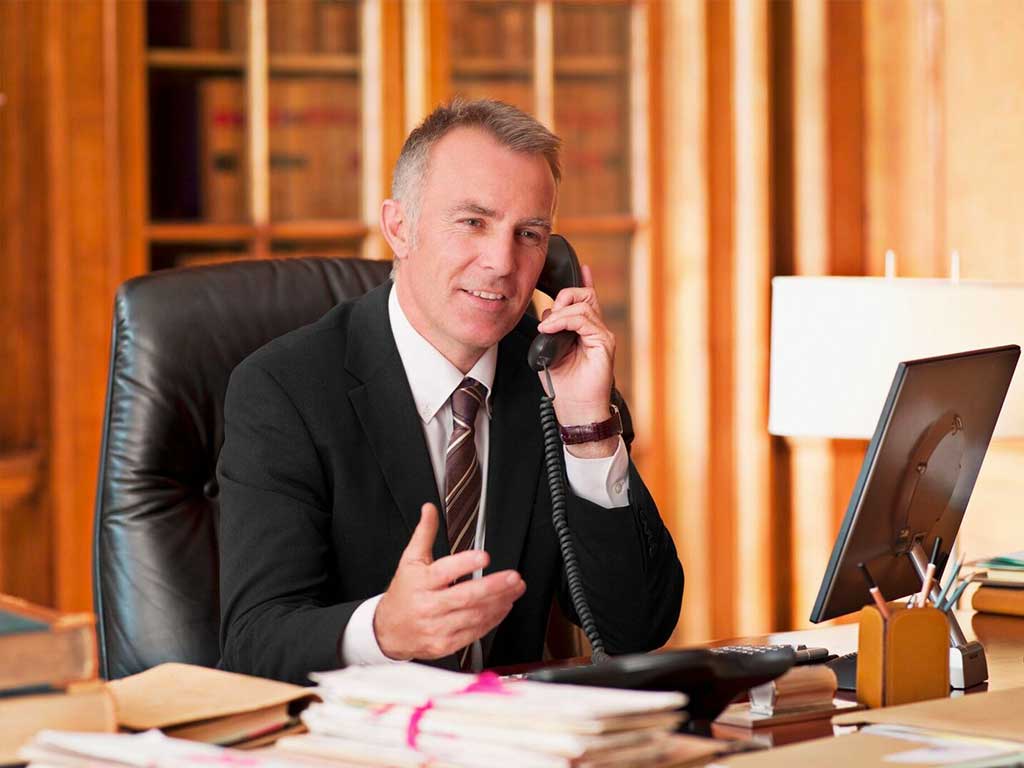 A phone is a phone is a phone, right? That was maybe true when landline calls were the go-to tool for doing business—before the internet changed business communication.
Given that in July 2020, almost 59 percent of the global population were active on the internet—with the U.S. being one of three countries with the most internet users—businesses have to meet customers (and staff) where they are in the online world.
With your current phone system, maybe your business communications resemble one or more of these examples:
Your back-office staff takes calls only when at their desk.
To reach you, suppliers have to call within your hours of operation.
Customers are hanging up when no one answers the phone.
Remote-working employees are feeling cut off from internal communications.
When choosing a business phone system, it's critical to get internet-based phones that will attract customers to your business and enhance your employees' work.
Let's take a closer look at business communication—why it's critical for running a successful business and how the right phones will boost your communications.

What is business communication?
Business communication is the sharing of information internally between staff and externally with customers and business connections.
If we're talking about phone systems and business communications, your business phones are the backbone of your communications.

Why is communication critical for modern business?
As you know, business is changing, employees are working from home, and customers are buying more online. Also, business affiliates (your suppliers, distributors, and logistics teams) are streamlining their operations to meet customers' demands.
Managing your business's communication so that people want to work for you, with you, and buy from you starts with a phone system that will meet everyone's needs.

Ramp up internal communications.
How well your internal business communications work can mean the difference between employees being engaged and productive to staff leaving to work elsewhere.
In particular, remote workers need communication options that will help them connect easily with colleagues, managers, and business partners. That might include using SMS messaging an employee for an update or using laptops and softphones for team calls.
Naturally, the ease with which your business communicates internally affects external communications and, in turn, your business's success.
For instance, if a customer calls, can anyone in the service department take the call and pick up where the last service employee left off?
A cloud-based phone system with Simultaneous Ring or a CRM integration will ensure the customer gets fast, accurate service.
See also: Types of phone systems.
Modernize external interactions.
Your external business communications—from your sales rep's conversation with a potential customer to the warehouse manager taking a supplier's call on the run—shape your business's image.
For these outside communications, efficient responses and easy access mean productivity keeps moving forward, and your brand reputation continues to grow.
A voice over internet protocol (VoIP) phone system will modernize your external business communications. As this VP of Communications explains, "If you can't communicate, you can't operate."
Get the tools you need for superior business communication.
Of course, leveling up your business communications doesn't mean settling for a one-size-fits-all system. Choose a system that meets your specific business needs with features you know you'll use.
Start with an audit of your business communication needs. That includes surveying staff about the shortcomings of the existing system and feature-options that would boost their communications.
Additionally, unlike traditional phones and an on-premises system, provider-hosted cloud phones will give you the flexibility to adapt your phone system as your business grows and changes.
For instance, you can choose your level of service (and features), add new lines (with a few clicks), and integrate your phones and business software applications (like your Salesforce Analytics or Microsoft Dynamics CRM).

Modern phones for modern business and communication.
Your business's success depends on your ability to communicate effectively. Of course, the expertise of you and your staff are the foundation of your communication. However, having the right tools will bring your business and communications together—on one platform. And that means:
Your back-office staff can take calls, whether at home or on the road.
The supplier with an urgent update can contact you after hours.
Customers will reach the right staff member with just a couple of clicks.
And your remote-working employees will stay engaged with their work and your business.
Thank you!
By subscribing to Ooma's Business Blog, you can expect to receive insightful emails about latest updates, helpful tips, and useful tricks.
Call us at: 866-573-0707 for any other inquiries
Unlock the full potential of your Ooma experience: Tips and Insights from the Ooma Business Blog