The top 4 credit card processing services for small businesses.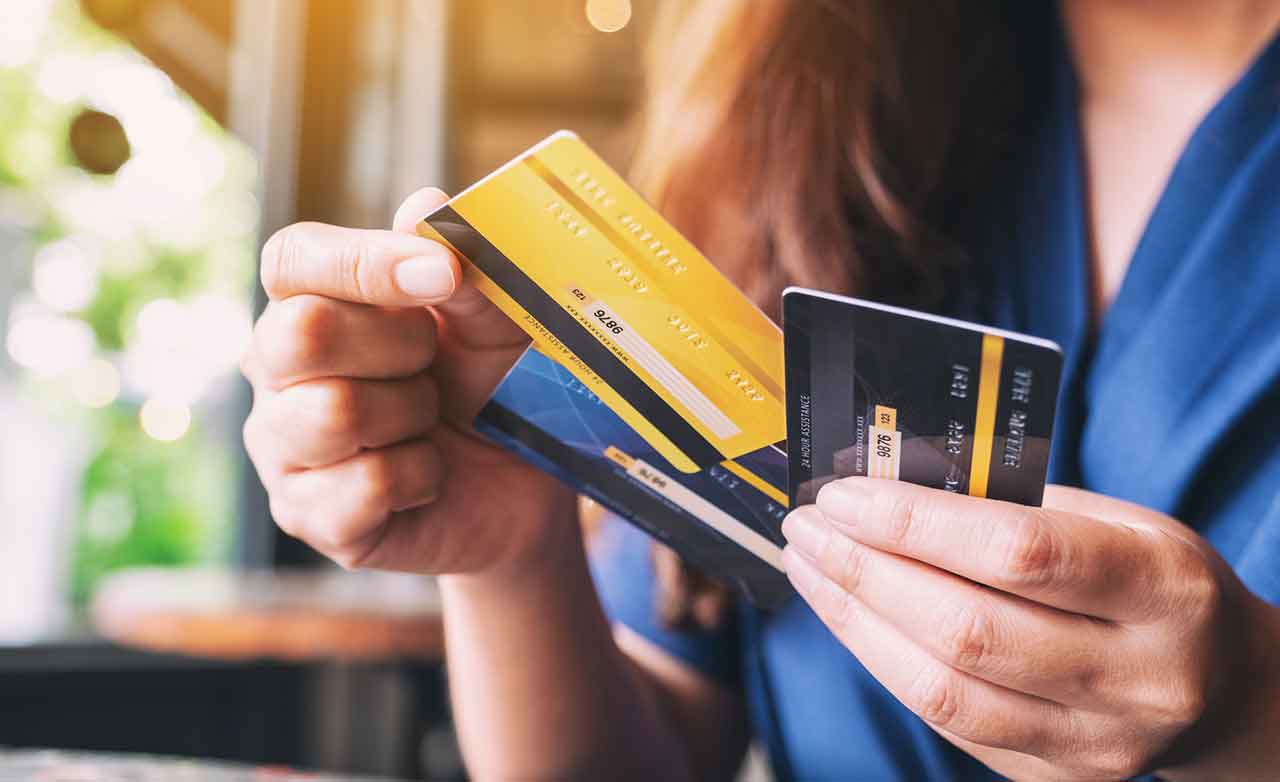 When a business is ready to accept credit cards for payment, it may improve customer satisfaction. According to Deloitte, credit cards generated $4 trillion in payments in the U.S. alone in 2018, or 23% of all payments in 2018. Using credit card processing services, a company will keep up with the fact that credit cards are a popular payment option.
Also read: The essential guide to social media platforms for small business.
There are multiple credit card processing services on the market with different features, monthly fees and capabilities. Review the various credit card processors on the market so you can find an option suited to your needs.
Know your business numbers first.
Before you pick up the phone to set up or change payment processors, take a few minutes to review your business numbers. If possible, talk to your accountant, bookkeeper or finance staff about the following points:
What are the most popular payment methods right now? Has that changed since 2020?
How much margin do we have in our pricing model?
How much are we paying to accept credit card payments right now? (Include monthly fees, set up charges, and transaction fees.)
What credit cards are the most popular with our customers (e.g., Mastercard, Visa, American Express and others)? Which credit cards are used by our most valuable customers (e.g., the customers who buy the most from the company)?
Finally, contact your employees, especially those in customer service and sales, to ask about customer payment preferences. Find out if your customers are interested in contactless payments. Further, inquire if there are patterns in payments. For example, your sales staff might notice that customers paying by credit card tend to buy more products.
Based on the information you gathered above, you will be better equipped to make an informed decision on which credit card processing service to use.
The top credit card processing services for small businesses.
The credit card processing services profiled below were selected based on the positive reviews they attracted from websites such as USNews.com and Merchant Maverick. There are other payment processors on the market, so consider this list as a starting point for your research. 
Square
Monthly Fee: $0
Transaction Fees: The fees charged vary depending on the situation. The range includes lower fees for card-present transactions (i.e., 2.6% + $0.10) and higher fees for card-not-present payments (i.e., 3.5% + $0.15)
Established in 2009, Square processed over $100 billion in payments in 2019. Companies can use Square to accept online payments. Further, Square makes it easy to accept credit card payments in person with a smartphone app. 
Merchant Maverick gives Square a five-star review, noting the service has no monthly fee and its affordably priced chip card readers. On the other hand, the review also notes some stability problems with the system, and some "high-risk industries" may not be accepted. 
Helcim
Monthly Fee: $20
Transaction Fees: The transaction fees depend on monthly credit card volume. From $0 to $25,000 per month, the in-person fee is 0.30% plus eight cents (or 0.5% and 25 cents for keyed and online payments). The fees fall to 0.10% and five cents for in-person payments (or 0.20% plus 10 cents for keyed and online payments) for customers who charge over $5 million per month.
Launched in Canada in 2006, Helcim now serves over 7,000 merchants. US News points out that Helcim's card reader costs less than others on the market. In addition, the company also offers features like inventory management to help companies stay organized. In terms of disadvantages, US News highlights the complexity of its fees and a requirement to buy hardware.
Merchant One
Monthly Fee: $6.95
Transaction Fee: Ranges from 0.29% to 1.99%, depending on the circumstances.
Based in Florida, Merchant One serves 100,000 customers in several industries, including trade shows, restaurants, e-commerce and retail stores. US News suggests that this credit card processing company is best for companies charged $2,000 or more per month in payments. Also, the company offers free equipment to customers. The company is also notable for the variety of hardware it supports, including wired, wireless and phone-based POS (point of sale) terminals.
Payment Depot
Pricing: The company offers multiple membership tiers with different pricing and transaction volume. The monthly plans start from $49 per month.
According to Merchant Maverick, Payment Depot's advantages include no setup fees, transparent pricing, and good customer support. In addition, The company operates on a month-to-month basis rather than using long-term contracts. The company's disadvantages include not accepting high-risk merchants and only taking U.S.-based companies. 
Ways to avoid credit card processing fees.
Credit card fees can add up to become a significant expense. For example, if your company processes $1 million in credit card payments, you might pay over $20,000 in fees if you are charged a 2% transaction fee. There are a few options to reduce this expense depending on your business.
Some large companies like Costco can sometimes negotiate directly with credit card companies for lower processing fees. However, smaller companies may not have the same negotiating power.
Consider applying limits on when or how to accept credit card transactions. For example, a company might decide to use a minimum payment amount for credit card payments. Likewise, offer alternative payment options (e.g., wire transfers or checks) for larger payments over a certain amount. For example, a car dealer selling a $100,000 vehicle might not feel comfortable paying 2% or $2,000 in credit card fees. A check, wire payment or direct bank payment might be a better choice in that scenario.
Finally, there may be some circumstances where you can offer a cash discount. For example, the posted price for an item might be $100. At the point of purchase, a seller might tell the customer that a lower price is available if they pay in cash. Keep in mind that a significant number of people are now using contactless payments, so offering cash payment may not be appealing to those used to paying by card. There is also some debate and uncertainty about whether offering a cash discount may violate a credit card company's terms. Since rules and compliance requirements vary, consider asking a knowledgeable legal professional in your area whether you can offer this program.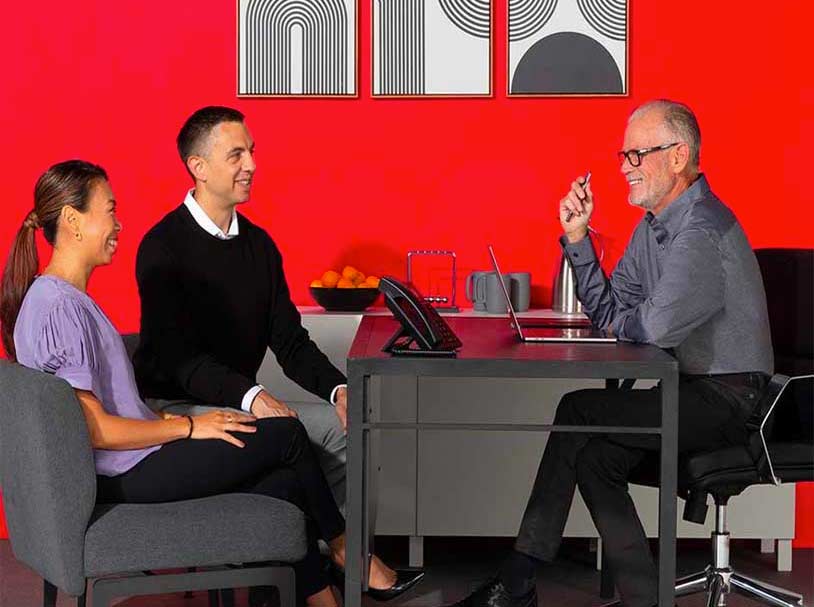 Learn more about how Ooma Office can help your business.
Thank you!
An Ooma Office Sales Representative will be in touch shortly.
866-573-0707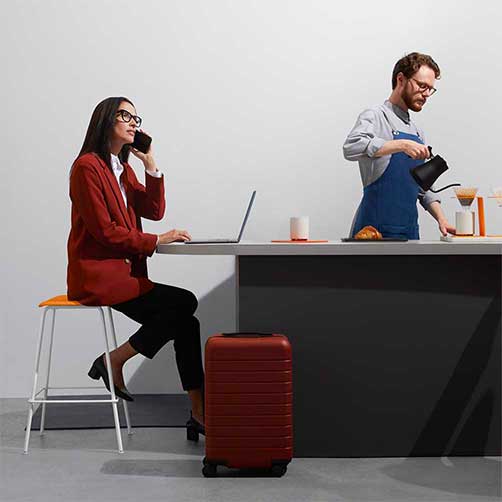 Learn more about how Ooma Office can help your business.
Just call 877-621-0515 or click this to CHAT. Or, fill out this form and someone will reach out to you shortly.