13 IVR best practices to delight callers
When it comes to setting up your interactive voice response IVR, you must plan it carefully. A poorly designed IVR menu can leave your customers stressed and frustrated – the opposite of what you're trying to accomplish.
You need to take a customer-centric approach. Put yourself in your customers' shoes and envision what they want from IVR menu options when calling your business. Research shows that customers want three things: fast resolution, a personalized call journey and consistent help without having to repeat information.
Whether you are just starting out on your interactive voice response journey or have an IVR system in place that you want to improve, Ooma can help. We offer an IVR feature with all the analytics you need to make the most of an interactive voice response system. The following is our guide on the call center IVR best practices to help you create a successful IVR experience for your customers.
Stay within your brand image
In today's technology era, your IVR technology is your chance to make a good first impression. Callers will get their first taste of your company brand. What do you want that first point of contact to impress on your customers? Consider what voice you use for your greeting and what style you speak on your phone menu. What do you play as your hold music? How long is your message? Is your menu easy to follow? All these things come together to form your brand image right off the bat.
Use a clear and concise voice
The voice used in your IVR software makes a huge difference. Take stock of your customers' natural language and work to relate to them through tone and cadence. An auto attendant with a robotic voice doesn't put people at ease, and it doesn't make your company seem easily accessible. Instead, use a human voice or as close to one as you can get. Consider hiring a voice talent who projects the image you want. Make sure the voice you use is clear, articulate and friendly. Use the same voice for your greeting and every piece of your IVR menu. Consider writing out a script and plot out your IVR menu options carefully. Pre-record it and test it on friends and family, too!
Offer multiple languages
Customers call your business from all walks of life and languages. Make sure that your menu is accessible to them. Offer an interactive voice response menu option in a non-primary language to recognize and meet your customers' needs.
Keep it short and sweet
Remember that your customers call with specific needs and want a fast resolution. Your greeting should be short and sweet before launching into your menu. And your main IVR menu should be 30 seconds or less. The shorter your menu, the more responsive and happier your customers will be.
Create a straightforward IVR menu
A clear-cut menu helps customers find their way quickly. Refrain from using internal terms and company jargon. Instead, focus on your customers' needs and how they would phrase them to make your menu more relatable to your customers.
Give the option to reach a live agent
Sometimes your customers will call in and just want to speak to a person. By providing this option, you are making yourself easily accessible to them immediately. Not all customers will take advantage of this option, but offering it reduces the frustration of those with complex issues that don't fall neatly into one of the IVR categories.
Additionally, not all self-service transactions go as planned. Having call center agents ready to provide quick troubleshooting if callers get stuck will increase customer satisfaction.
Link to departments
Your primary IVR menu should link to all your main departments. This will be specific to your business, but some general ideas are billing, technical support, sales department and scheduling. Once your customers progress through the first menu and get to the department they seek, you can offer another set of IVR menu options that further breaks down their customer journey and brings them to the self-service option or associate they need.
Address FAQs
In addition to linking to your main departments, interactive voice response technology is most effective when it also answers frequently asked questions. Some examples of this would be when a menu offers location address and hours, provides a website address or states the return or refund policy.
Limit call recording notices
Calls being recorded for quality assurance are a given these days, and customers are accustomed to this practice; however, you don't need to tell them multiple times. Offer this announcement only once during their first call routing.
Don't make your customers repeat information
One of the biggest frustrations for customers is being asked to provide information they already supplied. Your customer should only have to answer once, so when routing callers from one IVR menu option to the next or to a person, transfer the caller's information with them. This avoids wasting customer time and patience and allows you to provide a more streamlined service.
Use different words to redirect callers
Your callers are going to make mistakes with the prompts on the IVR menu. When they do, it's the job of your interactive voice response to redirect them. This will be more successful if you use different words to redirect them. Avoid repeating the same prompt that confused them in the first place.
Update your information
Yes, it can take some effort to change your IVR features, but as your business evolves, so should your IVR systems. This means that your automated phone system menu should always give callers the latest information about new products, services, departments. Or anything you have marketed to your customers and potential customers. They will get frustrated if your website shows something new that isn't found when they call in to get more information about it.
Use reporting and analytics tools
Choosing an IVR technology provider, like the Ooma Enterprise Call Center platform that provides detailed relevant data and reporting tools, will help your IVR applications truly become an intricate part of your customer satisfaction plan. Many call centers make the mistake of only tracking call containment rates. That's important, but there is so much more you can analyze.
To keep improving your interactive voice response system for your customers, conduct end-of-call surveys to track customer satisfaction rates. Use relevant data and custom reporting to track calls and satisfaction rates by groups of people, reasons for the calls and any other metrics you can think of. The deeper you dig into analytics, the more likely you are to develop a successful IVR program.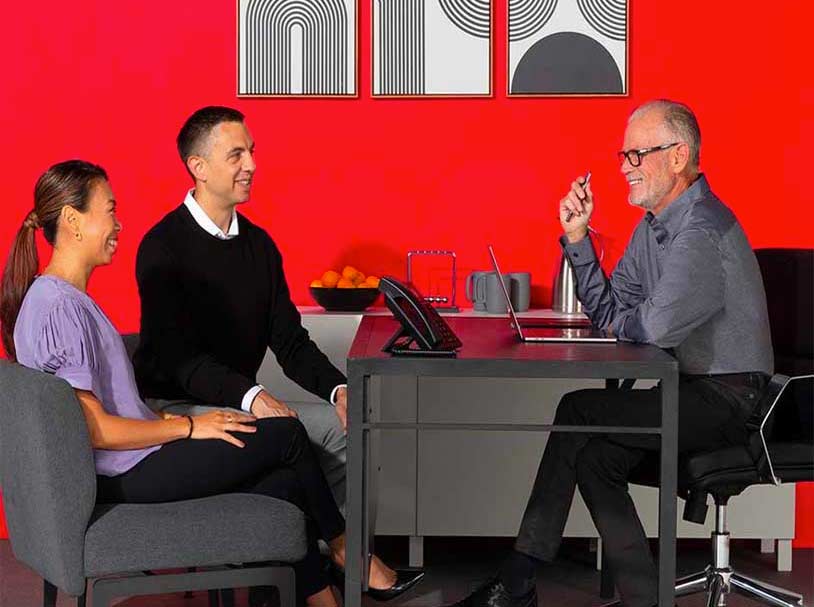 Learn more about how Ooma Office can help your business.
Thank you!
An Ooma Office Sales Representative will be in touch shortly.
866-573-0707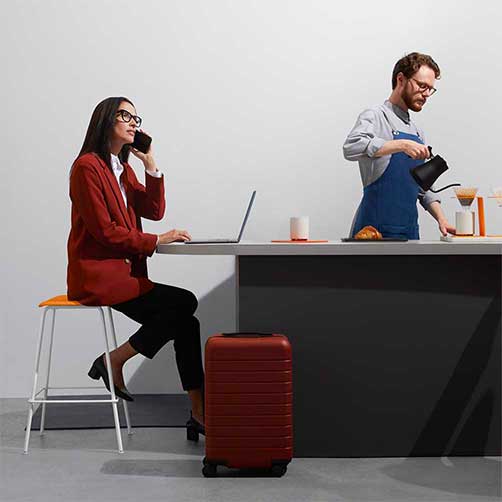 Learn more about how Ooma Office can help your business.
Just call 877-621-0515 or click this to CHAT. Or, fill out this form and someone will reach out to you shortly.