What is a call flow?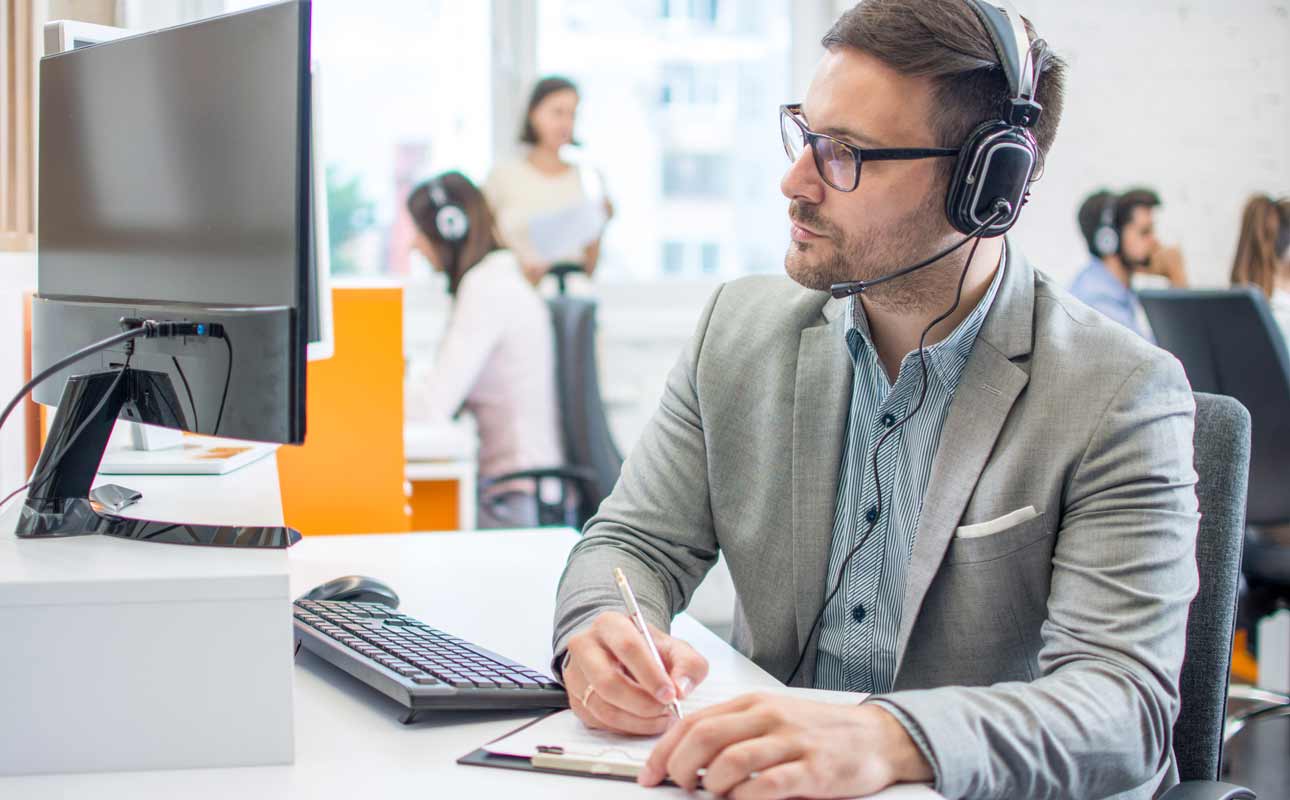 Think of a call flow as a business map of where to send incoming calls. The paths vary depending on input from your callers and the capabilities of your phone system.
Call flows can range from rudimentary flow chart diagrams that show receptionists where to transfer calls to advanced cloud systems that automatically route inbound calls through an Interactive Voice Response (IVR) menu. This blog post will focus on the automated variety, but many of the principles will be the same.
Because of their vital role in customer satisfaction, call flows should be as smooth and direct as possible. Nobody has the time or patience for call flows that trickle to a dead-end or place you in a logjam.
Call flows do more than just guide calls. Those with advanced IVR can collect information from the system, track the customer journey and gather feedback from start to finish. They can also help call center employees determine what to say to a caller.
The call flow maps are typically stored in a central area or cloud so that all your agents have access to the call flow route. In the event that an employee needs to route a call, they have access to the same call flow routes and can make the same transfers that your IVR system would. This assures a consistent, streamlined service that improves customer satisfaction. Let's dig deeper and learn about the role of call flows in your IVR platform.
What is call flow?
A call flow in an IVR solution is made of multiple menu options. Each menu should be simple and allow the customer to select an option where voice recognition technology deciphers the caller's intent and transfers them to another IVR menu where more information is collected. As the call progresses and is transferred, it reaches its final destination in the IVR call flow with either an employee or a self-service option.
Why would you use a call flow with IVR solutions?
The benefits of using a call flow in IVR system are much the same as using an overall IVR system. When set up correctly, call flows improve customer satisfaction and call center operations by:
· Decreasing wait times for callers· Preventing misrouted calls· Streamlining your call routing solution· Providing quick access to a self-service option or someone who can help
Using an IVR call flow that is accessible to all your agents saves them time and decreases stress as it gives them the confidence to handle each call or route it to the correct person. Using a call flow with an IVR system collects information at each step of the flow, which empowers agents to feel more prepared for complex callers by the time they get to them. All of this will lower operational costs and the time and cost spent per call.
Who uses IVR call flows?
Any business that has multiple departments will benefit from an IVR call flow. Typically call or contact centers, banks, and companies with numerous customer service representatives use call flows.
Call centers and banks especially appreciate being able to offer a self-service option, and an interactive voice response call flow helps them accomplish just that. This reduces call volume to human agents and allows the IVR system to identify callers with complex issues and begin gathering information to help them.
How to set up a call flow
A well-thought-out IVR call flow will have many benefits to your business. As you set up your call flow you should take the time to analyze your call topics and test all the different flows that a caller can take in order to save frustrations down the road. There are typically two parts to an IVR call flow—the call flow routing and the call flow prompts for your agents. Let's break it down:
Routing
The call flow journey begins with a greeting. It should be short, concise and match your brand's vibe. Next comes your interactive voice response menu options, which start funneling callers in the right direction.
Thoroughly think through your IVR menu options and walk through each scenario a customer can choose. Map out where each call will go with each option they can choose. Within these scenarios, you might have another IVR menu to further collect necessary information and narrow their call journey by transferring them again or connecting them to a person or self-service solution.
You can have as many interactive voice response menus and scenarios as you need. Just be careful not to add unnecessary options. Customers are impatient and want to resolve their calls quickly. For better customer service, try to help them complete their call in as few transfers as possible. Typically, each IVR menu should be under 30 seconds and offer clear, concise menu options that the caller can respond by either speaking or using their phone keypad.
Once your customers reach their end destination and complete their self-service task or speak with an employee who can help them, your call flow can kick in one more time to offer an add-on sale option or an end-of-call survey.
Prompts
The second part of an IVR call flow is how it helps your call center agents. They should always have a copy of your IVR menu routes handy. If they get a call they can't resolve, they will be able to send it along the same call flow path that the IVR technology would.
It is common practice in IVR call flows to provide recorded tips to prepare your agents before and as they take a call. While these recorded tips don't provide a script, they will help your agents stay on task and complete calls quickly and efficiently.
Call flow metrics
IVR applications and call flows work best when you track metrics and make changes that continuously improve the customer experience. Specific metrics to analyze the success of your call flow include:
Transfer rate
Measure how many times a caller gets transferred. Ideally, you want your callers to reach their end destination with as few transfers as possible. If your callers are pinging around your system like a pinball, you clearly have a problem with your IVR menu.
Abandoned call rate
Keep track of callers who hang up before they speak to anyone or complete a self-service task. These are known in the IVR business as abandoned calls. According to IFC.org, your abandoned call rate is calculated by determining the ratio of calls being dropped compared to your total calls coming in. The average global call abandonment rate is around five to eight percent. Anything higher than that indicates that your IVR system is causing frustration to your customers instead of helping them quickly resolve their issues. Changing your call flow can improve this measurement and increase customer satisfaction.
IVR handle time
Measure how long callers take to get through your system. The clock starts as soon as the IVR session begins and stops once the call is completed. Ideally, you want all calls to be resolved within five minutes. A short menu and clear and concise call flow will speed up the handle time. Of course, some calls naturally take longer than others, so breaking this measurement down to the reason for the call will help you further assess handle times.
Call containment rate
Calculate the percentage of calls that rely on the interactive voice response call flow and end in a self-service. These calls don't need to be transferred to an employee. This directly correlates to the strength of the call flow within your IVR technology.
The containment rate formula is: Divide the number of contained calls (those helped within the system) by the total number of calls and multiply by 100. For example, say out of 200 callers only 42 of them got transferred to an employee and 158 calls were contained, your call containment rate would be 79 percent.
First call resolution (FCR) rate
Figure out how many calls are resolved without the caller having to call back for more help with the same issue. This indicates the strength of your call flow call routing and self-service transactions, as well as how well employees handle and complete callers' requests. To calculate this rate, divide the number of cases handled the first time by the total number of calls and multiply that number by 100. So, for example, if out of 100 total calls, 50 were handled the first time, then you have a 50 percent FCR.
Customer satisfaction scores
Use end-of-call surveys to gauge your customer satisfaction and gain valuable insight into your customers' preferences and frustration points. Feedback can help you turn your call flow into a powerful customer service tool.
You should track relevant data weekly and monthly to get a clear picture of the strength of your IVR system and call flow. Ooma offers many ways to improve your customer experience through IVR technology. The Ooma Enterprise Call Center Platform provides the necessary analytics, metrics and custom dashboards to track everything you need to know to improve your customer satisfaction rates, IVR system and call flows.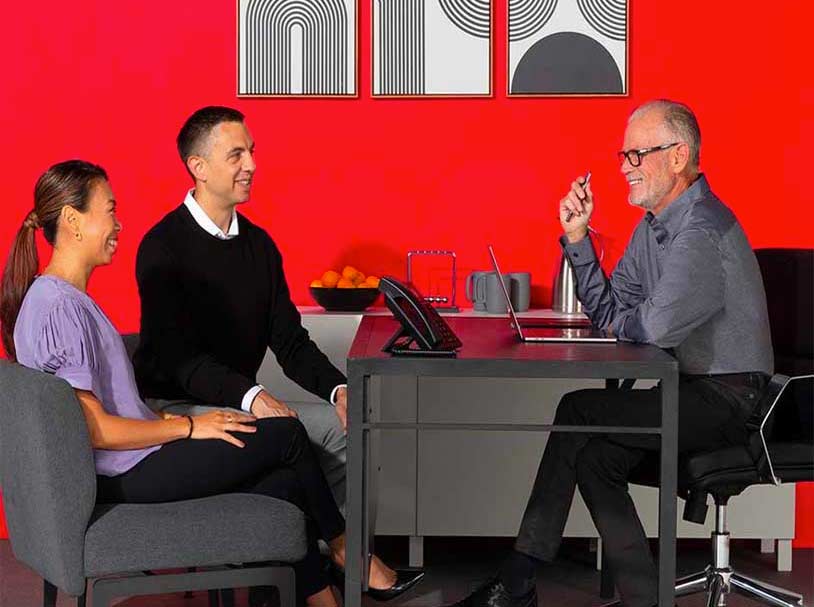 Learn more about how Ooma Office can help your business.
Thank you!
An Ooma Office Sales Representative will be in touch shortly.
866-573-0707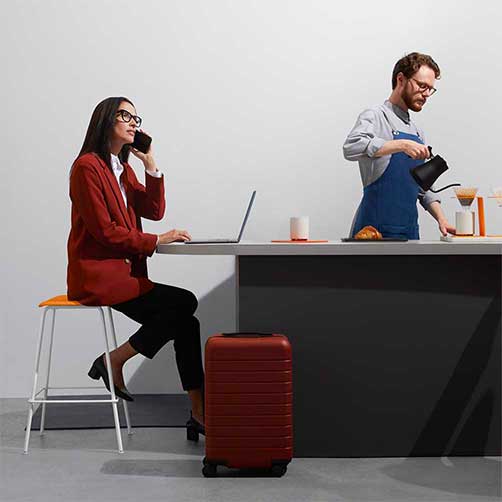 Learn more about how Ooma Office can help your business.
Just call 877-621-0515 or click this to CHAT. Or, fill out this form and someone will reach out to you shortly.