Top 5 Communications Tools for Maximizing B2B Sales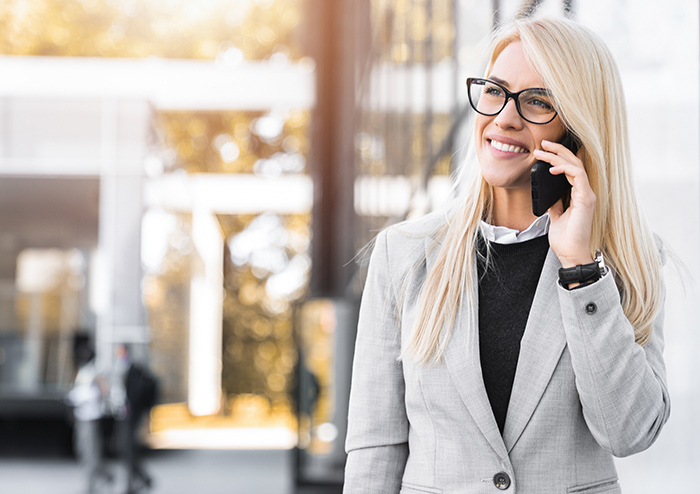 What's holding you back from growing your B2B sales numbers?
While it's easy to point to the marketplace or office productivity, the real reason is probably rooted in communication and messaging. After all, communication underpins just about every aspect of selling activity. Even the best B2B sales reps can get frustrated with today's communication landscape. Not only are there expectations of constant availability, but it's also overwhelming to balance the needs of potential customers with the speed of business and the quantity of prospects.      
Communication and messaging drive business growth, influencing just about every sales activity, from when a prospect enters your pipeline to managing the account after the sale. An analysis of the 2019 Selling Challenges reveals just how prevalent these communication challenges are among reps. How many of these sales communications challenges sound familiar to you? Creating a Strategy
26%: Creating competitive differentiation
22%: Creating a case for change
12%: Getting access to decision makers
12%: Driving alignment among stakeholders
Exploring Clients' Needs
22%: Creating value during a conversation
15%: Overcoming buyer misconceptions
14%: Communicating your solution's impact
12%: Building consensus and alignment
Prospecting
14%: Gaining appointments
13%: Maintaining consistency across multiple communication channels
12%: Getting access to the right stakeholders
Negotiation and Closing the Deal
31%: Navigating comparisons to low-cost alternatives
17%: Establishing value proposition
17%: Avoiding a "no decision"
12%: Understanding a customer's definition of a win
Why Are Communications Tools So Important to B2B Sales?
The right communications technology can help you build the infrastructure of success. While this may not mitigate the challenge of saying the right thing, it can provide support to reduce your operational friction. When deployed across your team, technology can help you have the sales intelligence to better manage, track, and automate your B2B sales communications to remain focused on your relationships and pitch. Communicating with prospects and customers often starts with a phone call. Cloud-based phone systems are one of 2019's top business technology trends, and Ooma Office is one of the leading providers. With your phone system in the cloud, you'll have access to the advanced technology that can improve how you do business. Find out how Ooma's office phone systems for small businesses can give you the communications tools to maximize B2B sales.
1. Streamline Contact Protocols
You already know that availability and response time are essential to maximizing B2B sales. Even while this is a clear goal, the logistics can get complicated. You might find yourself having long-winded conversations about when to use your office phone number, your cell phone number, and you're assistant's phone number. Hopefully, you won't have to add an explanation of your holiday hours on top of that! All this is made easier with Ooma's internet phone. With Ooma, you have the flexibility of anywhere access combined with the PBX functionality of networked phone extensions and a virtual receptionist.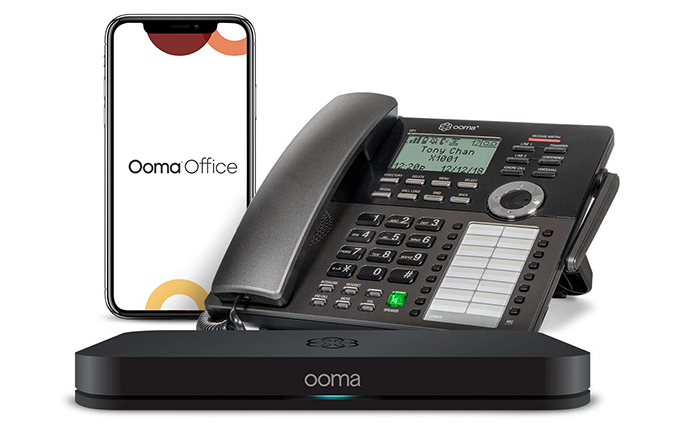 The Ooma Office app gives you full remote access to your work phone. Use it to accept incoming calls to your office phone, make outgoing calls on your work line, transfer callers to coworkers, and more. You can seamlessly switch between your desk phone and mobile device without missing a beat. Plus, the app works in parallel to your device's native phone number so you can use a single device while keeping work calls separate from personal ones. Not only does the app help you balance flexibility and accessibility, but it can also be used to network remote employees into your business' phone system.
2. Get Stakeholders on the Same Page
When making a B2B sale, you'll likely need to get buy-in from more than one stakeholder. Conversations can include several departments, outside contractors, as well as your internal deployment teams. The Harvard Business Review reports that in just two years, the number of people involved in a B2B purchase increased from 5.4 to 6.8. This pain point can likely trigger problems in the middle of your customer journey when stakeholders have competing priorities, conflicting views, and different purchase criteria. Effective conference calls toward the beginning of your sales process can help you clarify and unify the goals. It's easy to get ahead of this friction point, and anticipatory planning can have an 86 percent increase on purchase ease.    
With Ooma, the logistics of conference calls are easy. Each user has a conference bridge, so there's no need to coordinate scheduling with your coworkers. Additionally, the straightforward dialing instructions make it easy for stakeholders to join the call organically.
3. Automate Communications Administration
Call automation tools separate the amateurs from the pros. With automation, users can save time, reduce mundane tasks, improve information accuracy, increase personalization, and help their business look like a big deal. Administration can eat up about 15 percent of a sales professional's time, which amounts to six hours per week, or nearly eight weeks each year. Actively working to minimize administration can give your team more time for the tasks that yield results. However, the administration is still necessary to business operations, and advanced communication technology can do the heavy lifting for you, saving you from manually managing calls and logging details. Ooma provides two types of real-time telephone automation. All Ooma business users have access to a multi-level virtual receptionist. Rather than manually routing incoming calls, the tiered digital menus can help the caller connect with someone automatically or obtain the information necessary. It's convenient for callers and reduces the productivity drain on your sales team. Additionally, Ooma Enterprise VoIP Service allows companies to integrate their CRM directly with their telephone system. For example, adding click-to-dial functionality within Salesforce can improve ease of use while shaving off a couple of seconds from each call. Additionally, CRM records are updated automatically with call activity, reducing the manual record keeping of touch points, and improving the accuracy of call logs. The integration can also help you stay a step ahead. When you receive an incoming call, an automated pop-up will show you who's calling, giving you the ability to speak confidently and personally, without needing to jog your memory.    
4. Localize Your Sales Initiatives
Effective sales techniques are personalized and localized. Your area code matters. For example, if you're trying to make a sale to a Silicon Valley business, having an Indiana phone number might cut your credibility before you even say hello. In fact, 73 percent of people believe a recognizable area code makes a business seem more legitimate and professional. Using local area codes to support your sales is a subliminal way to support lead generation, which can help you get the edge. Small businesses using Ooma Office can add up to 20 additional phone numbers in just about any area codes they choose. If your business needs even more reach, Ooma Enterprise has a customizable business phone infrastructure so you can go big.
5. Have the Right Conversations
There are strong opinions about what approach to take during the first sales call, but one viewpoint is unanimous. Both buyers and sellers would rather not spend the conversation asking if they can hear okay or repeating themselves because they couldn't understand what was said. It's easy to focus on the bells and whistles of a VoIP phone system and consider how the high-tech features can improve productivity. However, it's essential that the phone system you use provide the basics of high-quality phone calls. After all, how can a potential buyer trust your business to get a purchase right if the quality of your phone calls is subpar? Ooma Office has been the #1 small business VoIP phone system for the past nine years, according to the PC Magazine Business Choice Awards. In a detailed VoIP comparison, Ooma was also the top pick in the categories of call quality and overall reliability.   Behind the scenes of every Ooma phone call is powerful call quality technology that's designed to maximize clarity and minimize data usage, while remaining adaptive to changing internet connections. For global businesses, the worldwide coverage of Ooma Enterprise provides a strong network for crystal-clear calls around the globe. Unlike other VoIP providers, a call that originates in Asia doesn't need to be routed around the globe to a U.S. POP, which could degrade quality and cause audio delays. Instead, each call is algorithmically routed to the best geographic POP at that time. Ooma's high-tech approach to phones is helping businesses get over the operational hurdles of B2B sales. Find out how Ooma Office and Ooma Enterprise can help your business. Learn more about Fixed and Non-Fixed VoIP here.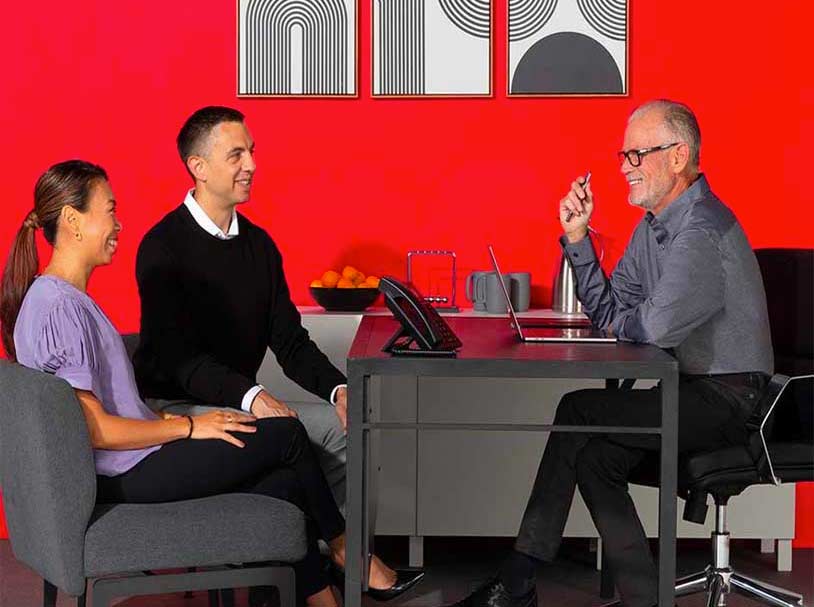 Learn more about how Ooma Office can help your business.
Thank you!
An Ooma Office Sales Representative will be in touch shortly.
866-573-0707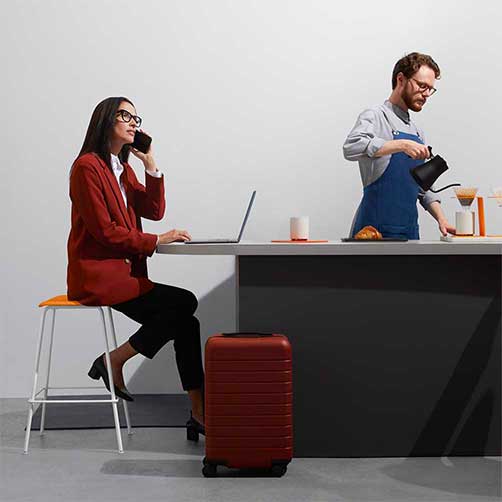 Learn more about how Ooma Office can help your business.
Just call 877-621-0515 or click this to CHAT. Or, fill out this form and someone will reach out to you shortly.