Ooma Office Pro vs. 8×8: 2022 Pricing and feature comparison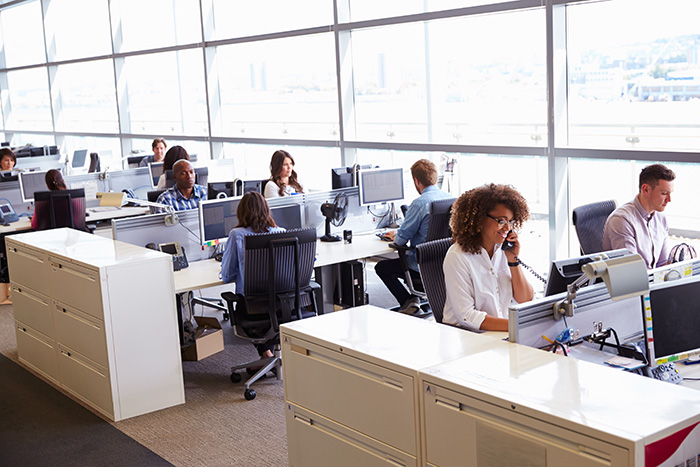 Running a business in 2022 requires flexibility and staying in touch with customers and employees wherever they are. There are great alternatives to traditional phone lines such as VoIP (Voice over Internet Protocol) phone services.
If Ooma and 8×8 are on your VoIP short list, use this post to help you compare the two. You will find out about pricing, key features and some of the factors that make these providers distinct. 
Ooma vs. 8×8: Which provider do PC Magazine readers prefer?
PC Magazine surveys readers regarding VoIP business phone service providers annually. In the 2021 Business Choice Awards, Ooma Office was named the best business VoIP phone service for the eighth straight year. 
In their 2021 comparison, PC Magazine's point-by-point review noted that readers picked Ooma as the best option in overall satisfaction, technical support and likelihood to recommend. The 2021 and 2020 comparisons did not mention 8×8. The 2019 PC Magazine review ranked 8×8 third in PC Magazine's overall ranking.
Ooma vs. 8×8: Which is the affordable choice?
Ooma and 8×8 have both been providing phone service for more than 10 years, yet there are notable differences in their offerings.
With Ooma Office Pro, what you pay is straightforward. All users get access to all advanced calling features for the low price of $24.95 per month per user (plus taxes and fees) with no contract required.
The comparable 8×8 plan, X2, is priced at $32 per user per month if billed monthly (or $24 per month if billed annually). For a business with five users, the Ooma Office Pro cost would be $124.75 per month vs. $160 per month for 8×8's X2 plan.
Ooma vs. 8×8: Comparing key productivity features.
The price you pay for a business phone system matters but doesn't make up the full picture. It is also important to consider which business phone system gives you the most calling flexibility.
By choosing Ooma Office Pro, you receive a powerful communication tool that makes it easier to manage your business.
Video conference calls. Sometimes it is easier to get work done with a video call where you can share your screen. Ooma Office Pro includes Ooma Meetings, a tool that lets two people share their computer screen at the same time. 
Voicemail to email. Listening to a voicemail recording multiple times to understand the message can be frustrating. Ooma Office Pro has a solution: You can get easy-to-read voicemail transcriptions to save you time.
Call blocking. Imagine you're highly focused on your work and you're making steady progress. Then you suddenly get interrupted by an unwanted call. According to research reported by NPR, it can take up to half an hour to regain your focus. Ooma helps reduce such interruptions with robocall blocking.
Ooma Office mobile app. The Ooma Office app has an average rating of 4.9 out of 5 stars in the Apple App Store as of November 2021. In 2021, Ooma added features to the app, including the ability to handle two calls at once and three-way calling. The Ooma Office mobile app is also available for Android in the Google Play store.
Caller Info Match. With Caller Info Match, you get a pop-up window that displays information about a caller. For example, Ooma can show you details about a caller based on your customer relationship management system or social media profile.
Features of 8×8's V2 plan include:
International calling. The X2 plan offers unlimited calling to 14 countries.
Auto-attendant. This feature helps a business automatically respond to incoming calls.
Voicemail transcription. The X2 plan transcribes voicemail messages so they can be read and reviewed.
Video conferencing. The X2 plan includes video conferencing capabilities. 
Mobile app. The 8×8 mobile app has an average rating of 3.8 out of 5 stars in the Apple App Store as of November 2021. The 8×8 mobile app is also available for Android in the Google Play store.
In addition, 8×8 offers integrations with productivity applications. If you have the tech infrastructure to accommodate Salesforce or another CRM system, you could benefit from these integrations.
Conclusion
When lining up Ooma Office and 8×8 in a side-by-side comparison, it's clear that Ooma Office Pro is less expensive than 8×8's V2 plan. 
Ooma Office leads in business phone service and has been ranked the #1 VoIP provider for the past nine years, according to PC Magazine's Business Choice Awards (read more about choosing a VoIP provider), with top scores as a reliable small business phone provider and the likelihood of customers to recommend the service.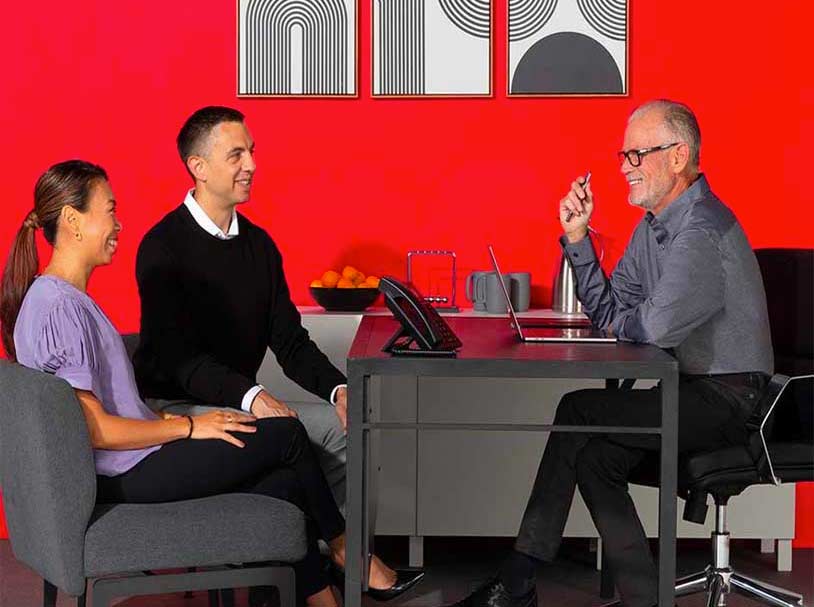 Learn more about how Ooma Office can help your business.
Thank you!
An Ooma Office Sales Representative will be in touch shortly.
866-573-0707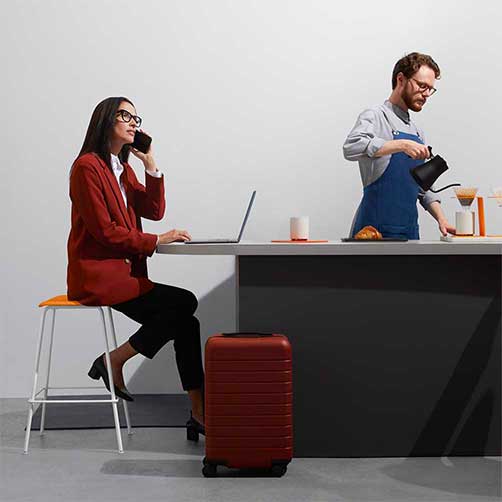 Learn more about how Ooma Office can help your business.
Just call 877-621-0515 or click this to CHAT. Or, fill out this form and someone will reach out to you shortly.