How businesses can give back at Thanksgiving 2021
Many businesses support their community through donations and other programs. It is a way to show current and potential customers that you care about the long-term success of your community. 
Giving back at Thanksgiving is also an opportunity to create brand awareness. For example, just imagine how much coverage Macy's has earned since the 1920s by supporting an annual Thanksgiving parade in New York. That's not all. Harvard Business Review states that volunteer programs can increase employee productivity and retention.
With Thanksgiving coming up soon, it is time to start planning your giving-back effort. 
1. Research what support your community needs right now.
Finding out the types of support and causes most in need of support in your community is a good starting point. To gather ideas, use the following techniques.
Ask your customers what charities and causes they currently support.
Supporting the same causes and organizations as your customers shows you're on the same page. If a larger number of customers all recommend the same local charity, it is worth giving that organization a closer look. 
Ask your employees about how they give back.
Some companies like General Electric and CarMax offer matching donations for employee contributions to charities. Seeking input from employees can also prevent one of the common problems in volunteer programs: mindlessly copying from other companies. 
Search for existing local Thanksgiving campaigns to support.
There may be local Thanksgiving initiatives you can contribute to. For example, the United Way of Massachusetts Bay and Merrimack Valley helped over 94,000 people suffering from food insecurity in 2020. Find local examples by searching for "YOUR CITY Thanksgiving charity" or "YOUR CITY Thanksgiving donations."
Are you concerned about taking attention away from planned Black Friday sales? There is an alternative way to schedule your giving-back efforts to avoid taking attention away from Black Friday. Consider joining the Giving Tuesday movement, which dates back to 2012. Giving Tuesday is the first Tuesday after the U.S. Thanksgiving every year. A wide variety of companies, including Pottery Barn and PetSmart, have participated in Giving Tuesday efforts in the past. In 2020, approximately $2.47 billion was donated to U.S. nonprofits on Giving Tuesday 2020.
2. Consider your company's resources.
Now that you have a few ideas for local causes to support, it is time to consider your business's resources. There are multiple ways to support your local community as a business.
Start by considering your financial resources. How much money could your company afford to give to the community this year? Donations to 501(c)3 organizations may be eligible for a deduction on federal taxes. Discuss tax matters with your accountant. The majority (66%) of small business giving focuses on local charities. Donating to a local charity may be more satisfying for employees because they can see the impact of giving in their community.
Offer employees paid time off for volunteering.
Giving your employees paid time off to work with a charity is another way to give back.
In 2018, 24% of employers offered paid time off for volunteering, according to the Society for Human Resource Management. 
Donate products or services from your company.
You might also decide to donate your company's products or services. Leesa, a mattress company, has donated more than 37,000 mattresses to nonprofits. The company donates one mattress for every 10 it sells.
Before making a donation or supporting an organization, research the organization. For example, you can look up organizations on the IRS Tax Exempt Organization Search website. In addition, review the organization's annual report to evaluate the organization's strategy and financial sustainability. The Milken Institute recommends scaling the intensity of your due diligence efforts with the size of your efforts. A six-figure donation would merit more due diligence than a $100 check.
3. Promote the community program.
The next step is to promote your community program. There are two reasons to promote your effort. First, it may help boost the impact of the program. You might encourage other companies to support other good causes. Second, promoting the community effort gives your company a publicity opportunity.
In terms of timing, consider starting your promotion for the event three weeks before Thanksgiving. If you don't have that much lead time, make the most of whatever time you have to promote your company's efforts.
Taking plenty of photos of your community donations and volunteer efforts makes the final steps of the plan easier.
4. Execute your community program.
In this step, launch your community program and take photos along the way. Look for human interest aspects. For example, if you have dozens of employees volunteering at a local charity, you might be able to interest the news media. 
In 2013, Toyota donated the expertise of its employees to the Food Bank for New York City. The effort led to coverage in the New York Times. By applying its engineering expertise, the food bank substantially increased productivity. The organization was able to pack food boxes in 11 seconds rather than three minutes.
The Toyota example shows that employees with specialized expertise can make a significant positive impact on your community.
5. Celebrate your Thanksgiving effort on social media.
As your community project unfolds, publicize the efforts on social media. Use these tips to spread the word about your company's efforts. Publicizing your charitable activity online is a good way to bring attention to a charity, especially those that have a low profile and encourage others to donate. In addition, supporting good causes can help raise the profile of your company in a positive way.
Create a publicity release form.
Avoid potential misunderstandings by creating a publicity release form for employees and others in photos.
Take before and after photos.
If your giving back efforts create physical changes (e.g., cleaning up graffiti or garbage), take before and after photos. These photos provide clear evidence of how your giving back project improved the community. You can also use these photos to stimulate interest in future campaigns.
Explore other ways to give back to the community.
Supporting good causes at Thanksgiving is one way to start your company's charitable efforts. Your efforts do not have to stop there, however. Your company might start an annual tradition of employee volunteer days or ongoing donations. While one-time donations help, it is best to support charities with ongoing monthly donations.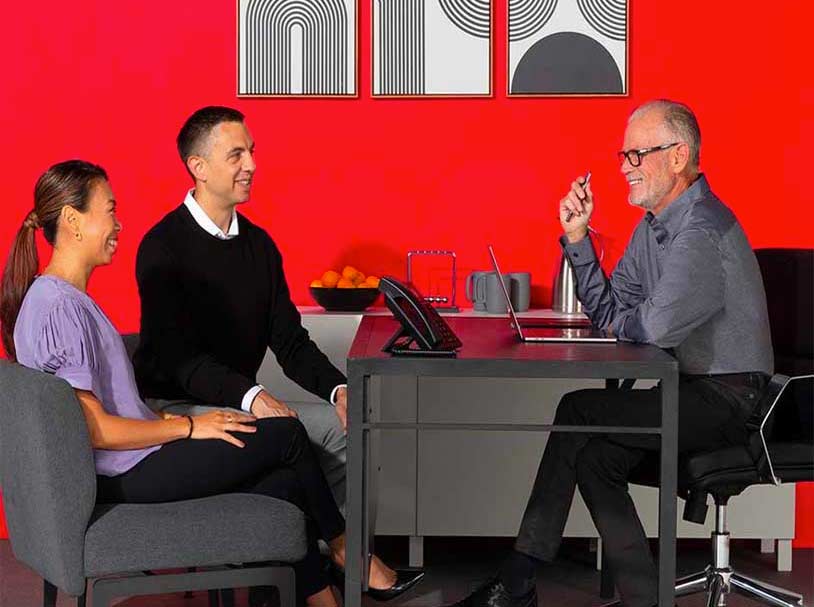 Learn more about how Ooma Office can help your business.
Thank you!
An Ooma Office Sales Representative will be in touch shortly.
866-573-0707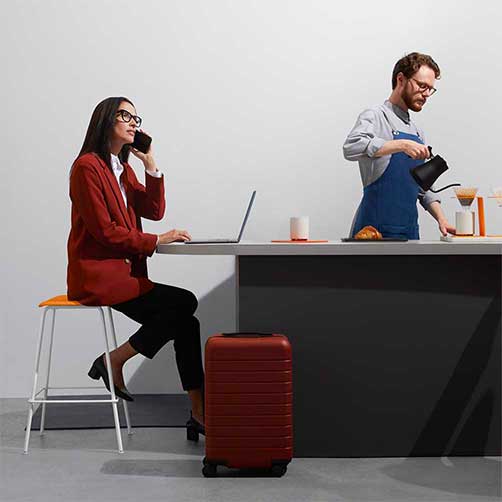 Learn more about how Ooma Office can help your business.
Just call 877-621-0515 or click this to CHAT. Or, fill out this form and someone will reach out to you shortly.