At some point, you've probably used VoIP, even if you didn't realize it. You may have used an internet-based phone service such as Ooma, made a Skype call, or joined a digital conference call at work.
As we all continue to look for ways to cut the cord on traditional services in favor of alternatives that are more flexible and lower in cost, your may have begun researching ways to replace your traditional phone service.
VoIP is short for Voice over Internet Protocol. As a smart alternative to traditional phone service, all types of VoIP rely upon powerful technology working behind the scenes to transmit your phone calls over the internet.
To understand how VoIP works, let's look at the two categories of internet calling: fixed and non-fixed VoIP.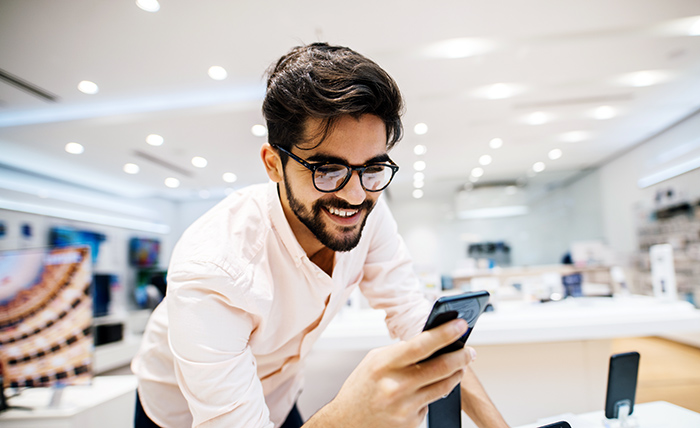 What Is Fixed VoIP?
Fixed VoIP is an internet-based phone line that's associated with a physical address. Both residential and business phone services can be fixed VoIP.
Don't let the name fool you. Fixed VoIP phone numbers are portable, and if you move, you'll typically update your physical address within your provider's system.
The phone lines are regulated, which means that even if you get free calls, you may be required to pay a minimal required tax.
Is Fixed VoIP a Landline Replacement?
Fixed VoIP can be used as a landline replacement. Even though VoIP calls are transmitted over the internet, you can typically use a phone handset to make and receive calls as usual.
Ooma is a major provider of fixed VoIP with phone service that goes beyond mimicking the old technology of a landline. Both residential and business customers using Ooma can use their service via a traditional handset and with a mobile app. You're getting two phones in one.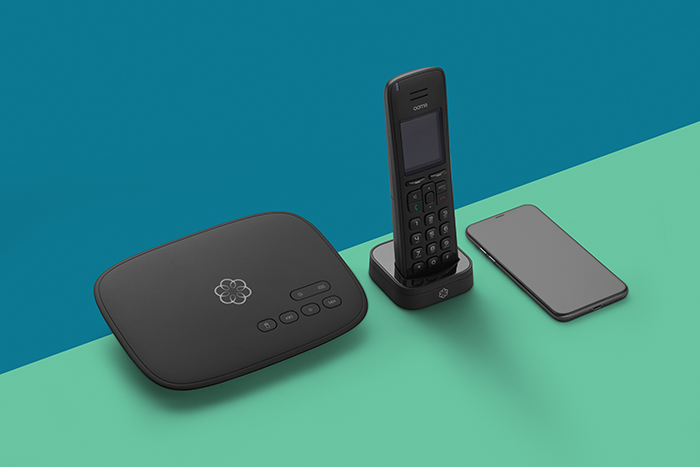 Residential customers can use the Ooma Telo free calling app to keep family organized, access low-cost international calling while on the go, and never miss a voicemail, among other features.
Business customers can use the Ooma business phone app to make and receive calls on their work line, network remote employees into a business phone system, keep business contacts separate, and do much more.
The Advantages of Fixed VoIP
Because fixed VoIP is associated with an address, it's often considered a more workable replacement for traditional phone service.
With a physical address on record, it's possible for the service to provide 911 access, but this will ultimately be determined by your VoIP provider.
Ooma has your back in an emergency. Not only does the fixed-VoIP service support 911 calls, but it also has a feature where you can get real-time alerts if an emergency call is placed from your Ooma phone line. This advanced VoIP technology can give you peace of mind that comes from knowing that your family, kids, and elderly relatives are safe. When seconds matter, it's important to have the emergency tools you need.
What Is Non-fixed VoIP?
A non-fixed VoIP phone line isn't associated with a physical address. These free-floating accounts can be used by residential and business users. However, it's less common to see these services used as a replacement for traditional phone service.
Instead, these phone lines are commonly used to supplement another phone service, or used as a disposable phone line.
Non-fixed VoIP lines also are popular tools for fraudsters and spammers to mask their identity.
Can a Non-fixed VoIP Number Be Traced?
Non-fixed VoIP numbers are difficult, if not impossible, to trace. For this reason, they've been used for Craigslist scams, harassment, apartment rental fraud, and countless other malicious communications.
Even though the numbers are difficult to trace, that doesn't mean you're without options. Here's what you can do:
If the non-fixed VoIP user has perpetrated a crime, you can report it to the authorities to see if they can track down the owner.
Search for the phone number online to try to identify the service provider. Then, you can file a complaint with that company if it's violated the acceptable use policy.
You can try searching for the number on Facebook to see if it's attached to a social media account.
If you have access to advanced calling tools such as Ooma's call blocking, you could block the number from your phone and also mark the caller as "phone spam" to help protect other Ooma users.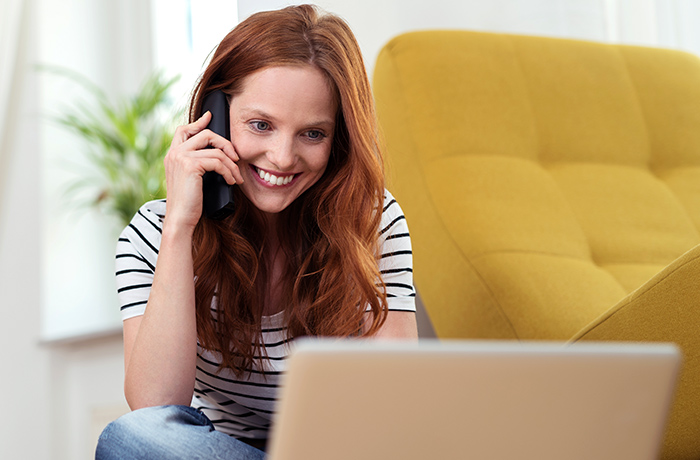 How Does Fixed VoIP Compare to Non-fixed VoIP?
The same phone hardware can be used for either a fixed VoIP phone line or a non-fixed VoIP. The equipment you need will be determined by the provider.
For most households and businesses, a fixed VoIP line can provide all the essential calling services in a safe and flexible format. For legitimate users of non-fixed VoIP lines, the services are typically used in addition to another phone service or by extreme cost-cutters who are willing to forgo essential features.
In one comparison of the two types of VoIP service, we looked at Ooma and Google Voice. This comparison revealed that fixed VoIP service with Ooma is easy to use, high in quality, and reliable. The non-fixed VoIP service of Google Voice can be used like a landline when paired with hardware from Obihai. While users are able to avoid taxes, they could also lose the security of 911 access.
Learn more about how Ooma can help you stay connected to the people and places that matter.