Our engineering team here at Ooma was baffled earlier this month when thousands of calls flooded into a single Ooma Office phone number within just a few days. Was this a denial of service attack? Robocalling software that went off the deep end? A company selling $20 bills for $10?
We did some digging and found a very unexpected answer: "South Park," the popular adult animated TV show, which just wrapped up its 23rd season on Comedy Central.
At the end of the December 4th episode, titled "Basic Cable," there was a pitch to call 719-838-4002, an Ooma Office phone number that belongs to one of the show's creative talents. "South Park" also spread the word on Facebook, Twitter and Instagram.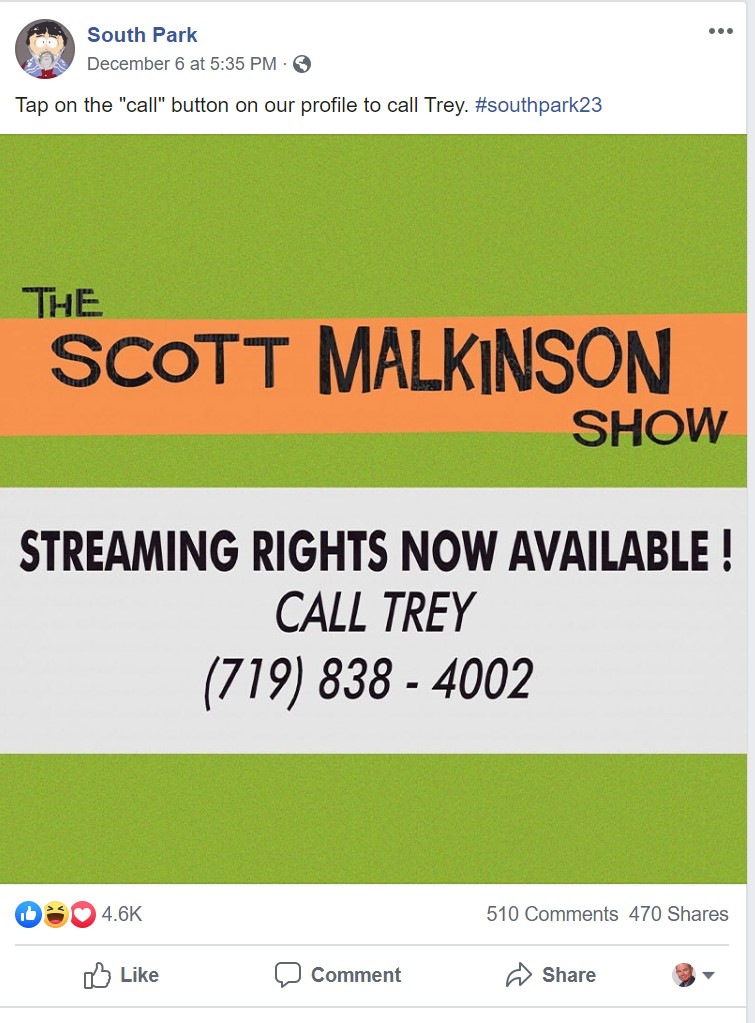 Callers were rewarded with "South Park" co-creator Trey Parker telling jokes via the Virtual Receptionist feature in Ooma Office.
The result was 150,000 calls in the first week after the episode aired, with a one-minute peak of 1,919 calls at 10:30 pm Eastern on Dec. 4. We're proud to say Ooma Office never missed a beat, either for "South Park" or for other customers. Cartman, Stan, Kyle and Kenny, we've got your backs!