What to look for in a virtual office phone service
Considering shifting from a landline-based phone system to an internet-powered one is a lot like shopping for your first electric car after driving a gas-powered vehicle your entire life. You have lots of questions. In this post, we unpack how virtual phone systems can help your business become more profitable and highlight six must-have features to look for in a small business phone system.
How a virtual office phone service can help your business
Many businesses are making the switch to virtual services because they offer so many benefits. Here are three primary ways a virtual telephone service can help your company.
Increased productivity
Whether your people are working on opposite ends of the country or in the next office over, collaboration tools keep businesses running smoothly. Today's virtual office phone systems offer more than just a phone connection. They feature a range of tools that ensure everyone stays connected.
Virtual systems come with an internal messaging system, texting capabilities, and built-in audio and video conferencing. Having all of these tools accessible on a single platform is much simpler than using a handful of different apps and tools.
Enhanced customer service
Happy customers are the lifeblood of any successful business. With virtual office phone services, you have access to a full range of customer-centric capabilities that make it easy for them to get help quickly. Routing customers through a virtual assistant gives them the flexibility to direct themselves to the right team member based on the reason they're calling.
You can also activate simultaneous routing, which rings everyone in a department until the call is answered to ensure customers' inquiries are taken care of by the first available team member.
You can set automatic call routing to transfer a call from an employee's desk phone to their cell number or over to a colleague's line if they don't pick up. This reduces the chances that a customer will have to leave a voicemail rather than receive immediate assistance.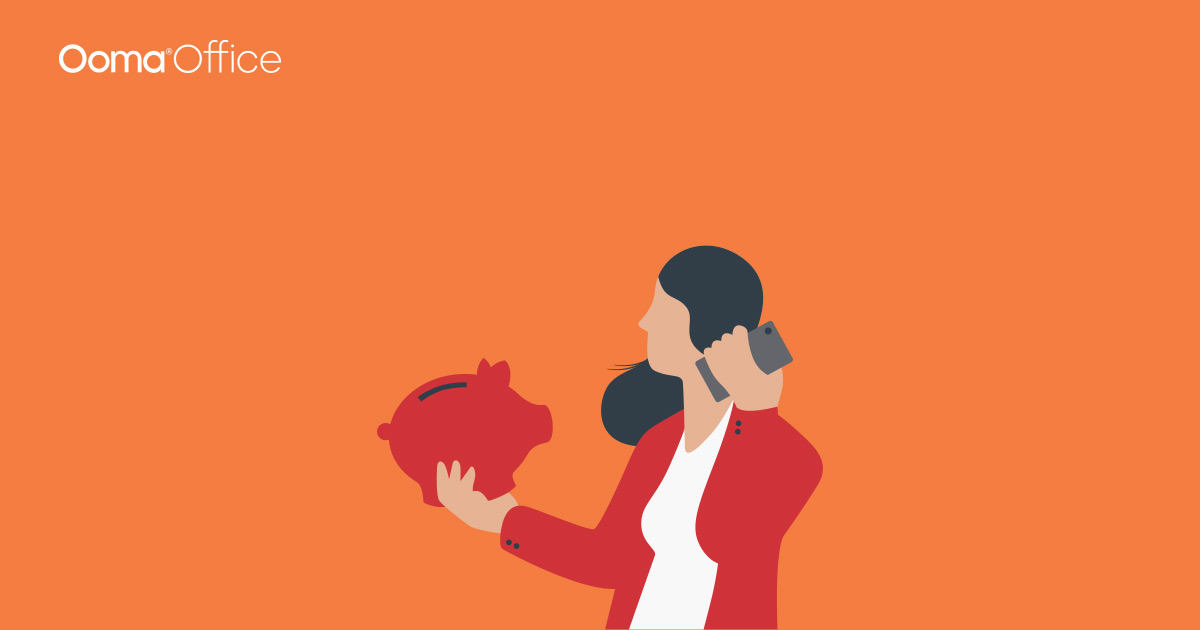 Cost-effective
Virtual office phone systems represent significant savings for small businesses. Switching to this type of business telephone service doesn't require the up-front costs that accompany traditional office phone setups. With some providers, like Ooma, you can even continue to use your existing office phones if you want to. A virtual solution is designed to easily expand as you grow. Adding capacity for new team members is inexpensive and easy to do. Monthly service fees are often much less too.
Key features to look for and why they're important
Not all phone systems are alike. Some come with more features than others, while some providers offer key features only as add-ons. Here are six features most businesses consider must-haves.
Mobile and desktop apps
The beauty of a virtual system is its simplicity. You can access all of the system's features from a single app installed on a mobile device or desktop apps, both advanced system admin settings to day-to-day features for individual users.


Video conferencing
Video meetings are rapidly replacing the conference room as the place where teams gather to collaborate. Many phone services offer video conferencing capabilities. Internal messaging, texting, and audio conferencing features are other important components of a cloud phone service package. Accessing all of these tools from a single app is a convenient way to keep your people connected.


Virtual receptionist
One of the most efficient, frustration-free ways to get customers routed to the person best suited to help is to let them choose the reason for their call. Enter your virtual receptionist. A virtual receptionist is a prerecorded message that greets callers and presents them with a preset menu of transfer options. Virtual systems display the reason for a call, so team members are informed about the nature of each inquiry before they ever pick up the phone.


Enhanced call blocking
Robocalls and spam marketers don't stand a chance with enhanced call blocking. This feature blocks calls before your phone ever rings by comparing numbers to a database of known robocallers. Anonymous numbers often used by spammers can be either blocked or sent to voicemail. You can even add numbers to the list of blocked callers to stop unwanted solicitors or suspicious calls.


Multi-device support and multi-ring
A small business virtual service makes it possible to make calls from multiple devices, so your team can do business from just about anywhere. The phone service app enables calls to be made and received from a desktop or laptop computer or personal or business smartphone or tablet. The multi-ring feature allows you to set multiple devices to ring simultaneously, so you'll never miss a call even if you're away from your desk or out in the field.


Call recording
Virtual systems allow you to record all incoming calls. This makes it easy to provide training to sales staff and improve the effectiveness of performance reviews. You can also selectively engage call recording if you only need to keep an audio record of specific calls.


Other essentials
Virtual office phone services offer more benefits than can reasonably fit in a single post. While we've highlighted a few of the most valuable, consider how these additional features could help your business.
Free toll-free number
Fax online
Voicemail transcription
Ring groups
Wireless options
911 service
Unlimited calling in the US, Canada, Mexico, and Puerto Rico
Low international rates
Benefits abound with a virtual service
A small business virtual telephone service comes with many benefits that a landline-based system cannot offer. The internet-powered technology of a VoIP system makes virtual office phone services incredibly flexible. A virtual system is a powerful, cost-effective means of improving the efficiency and customer service capabilities of small businesses.
Read What is a Virtual System to learn more about how your company can choose the best system for your needs.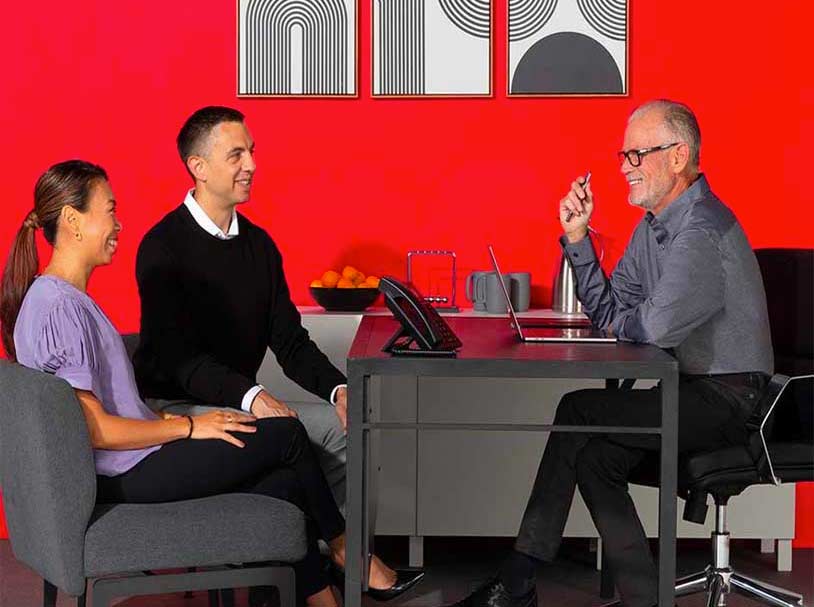 Learn more about how Ooma Office can help your business.
Thank you!
An Ooma Office Sales Representative will be in touch shortly.
866-573-0707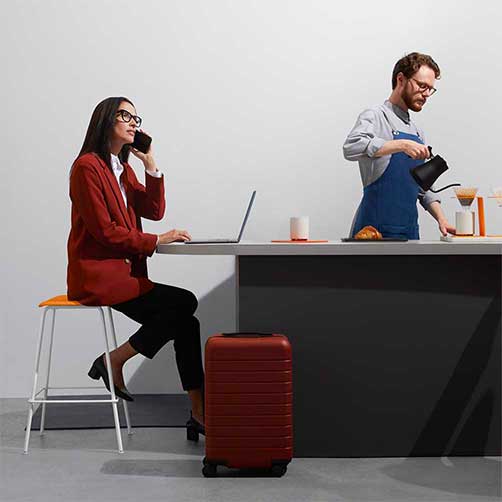 Learn more about how Ooma Office can help your business.
Just call 877-621-0515 or click this to CHAT. Or, fill out this form and someone will reach out to you shortly.