Yealink W56H + W60 Base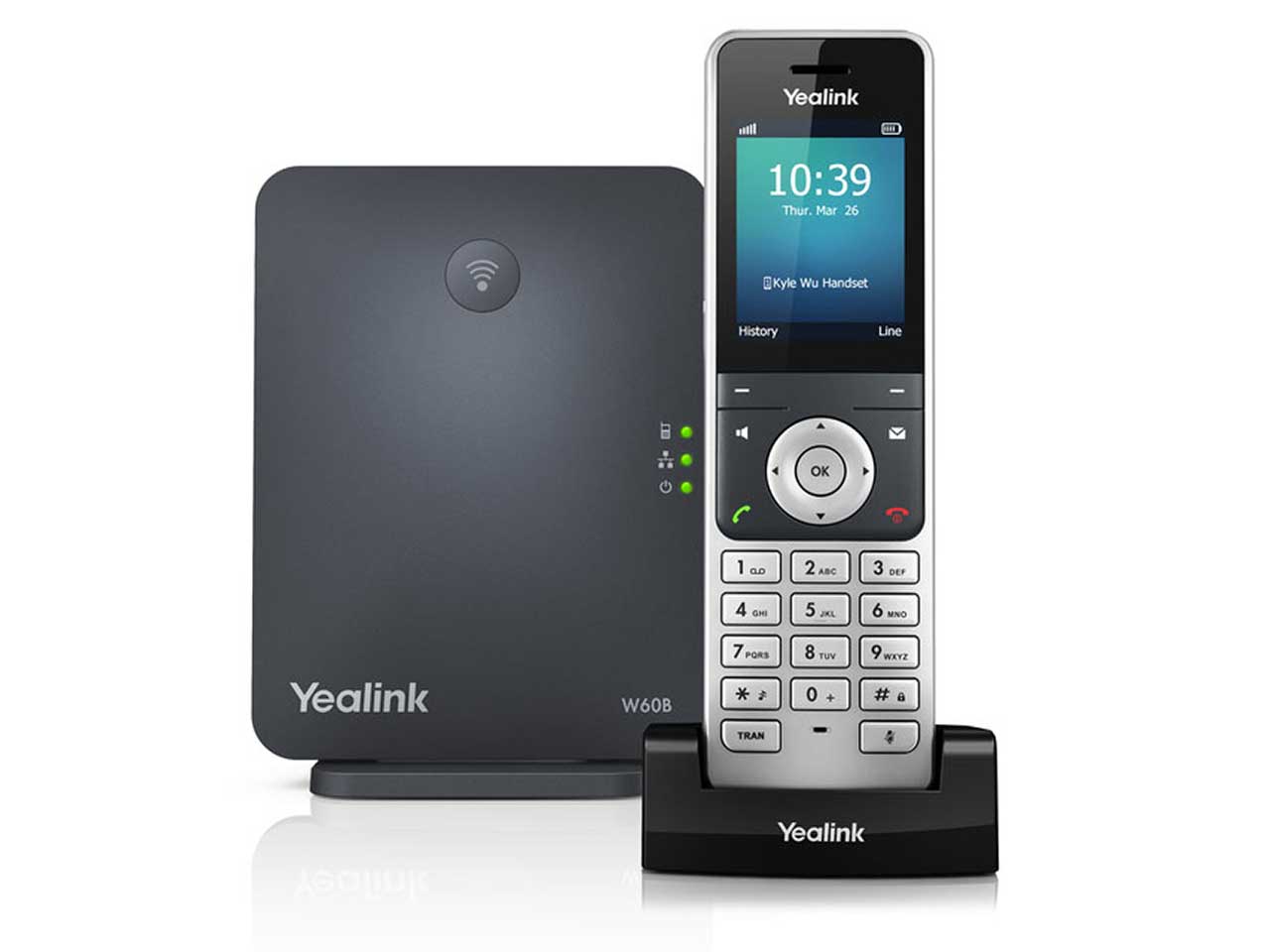 The Yealink W56H is the epitome of portability and call management capabilities with a sleek design. This bundle combines it with the W60B – a powerful and scalable DECT base unit that easily pairs with cordless handsets, DECT IP phones and even DECT conference phones. The W60B not only eliminates complicated wiring, it brings your small or medium-sized business mobility and flexibility with support for 8 handsets and concurrent calls.
Features supported:
Wireless DECT 6.0 technology
Supports Ethernet
Supports up to 8 handsets
Supports up to 8 concurrent calls
Power supply and Ethernet cable included
Phones supported:
Yealink W56H cordless handset
Yealink T41S desktop IP phone (when connected to Yealink DD10K DECT USB dongle)
Customize Your Phone System
How many employees will use a phone?
Do you have internet ports (hardwired) everywhere you want a phone?
---
Do you need Wi-Fi cordless phones?
---
Do you need a separate conference phone?
---
Do you want to connect a physical fax machine?