Absolutely everything you'd ever need in a business phone system.
The Ooma Office base station uses your high-speed Internet connection to deliver a superior business phone service. It utilizes the power of the cloud to deliver advanced features and can support up to four expansion base stations and a total of 20 analog phones. The Ooma Linx, not included, works wirelessly so installation is a cinch.
Risk-free 30-day return
GET STARTED
Or call: 866-452-6662
Existing customers: Login to Office Manager to purchase.

Our easy setup will have you connected in minutes.
Step 1
Go to the Ooma Office Manager at https://office.ooma.com/ to activate your new account online.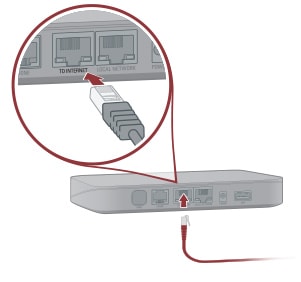 Step 2
Connect the Base Station to internet and power.
Step 3
Connect to your phone(s).