What should you look for in a Google Voice alternative?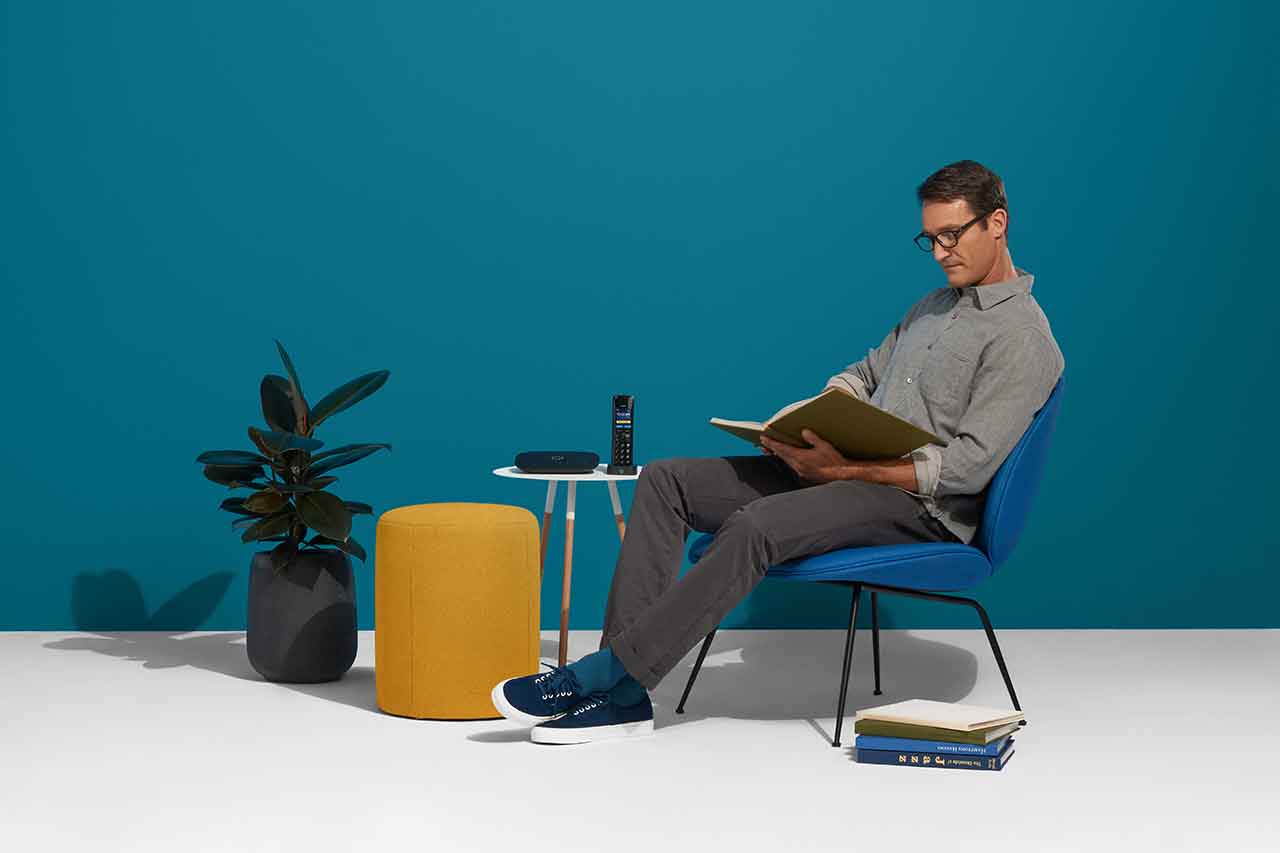 Let's review the predictions about Google Voice's future and what you should look for when choosing a Google Voice alternative.
Google Voice's mixed reviews.
Google Voice has come under criticism. The Verge said in 2019, "Voice's interface is a bit old-fashioned (despite a relatively recent update)." In addition, some reviewers have commented on problems managing their contacts on the problem in reviews on G2.com, a business software review website.
For a while, there was talk that Google Voice would move to Google Hangouts. However, Hangouts is currently in its sunset and will be retired in 2021 as users are moved to Google Duo and Google Meet.
Even as Google tried to pitch a cohesive approach to its communication apps, Ars Technica said, "Unity is coming to Google's messaging strategy—again." Earlier in 2020, it said, "Google's inability to stick with a single messaging platform and its penchant for shutting down services has left its users very suspicious of any new messaging app from the company."
If the uncertainty of Google's communications tools has you looking for different solutions, you're in luck.  There are plenty of great VoIP options available, including Ooma, that offer strong sets of features and reliable service at little to no cost.
Here are the top eight questions to ask when choosing an alternative to Google Voice.
1. Does your Google Voice replacement have 911 Service?
It's easy to assume that 911 will always be there when we need it. However, an emergency 911 call made with Google Voice will fail in most circumstances. Only businesses and schools with the right type of account can use it to call emergency services.
This lack of emergency access has been a major drawback of the service. When looking for a Google alternative, prioritize a digital phone service that supports 911 calls because it's important to be able to get help when you need it.
Keep in mind that emergency phone calls made with VoIP still use your internet connection, and there is usually a required government fee for consumer access to 911 service. This varies based on location, but it's commonly a few dollars per month. While avoiding all fees is preferable, paying a few dollars a month is worth it because it could quite literally be the difference between life and death. 
You may also find that some providers go beyond traditional emergency access. For example, Ooma's advanced 911 service can automatically notify your chosen emergency contact if a 911 call is placed from an Ooma-connected phone. 
2. Does the Google Voice alternative offer free U.S. calling?
Google Voice isn't the only app that offers free phone calls with U.S. phone numbers.
When choosing your service, avoid apps that only let you connect with other users on the platform. These apps do not give you broad connectivity to call your mom or a local business. A better choice is a VoIP service that gives you free access to call almost any landline or mobile phone number.
Google Voice worked with Obihai to allow you to use a phone handset similar to a landline. Some VoIP services also offer the same type of access via a home phone or desk phone. With the right provider, you can access your phone line via a mobile device or a home handset.
Also, prioritize a contract-free phone plan that gives you the service you want without any commitment.
3. Are features like voicemail transcription and free texting included?
Consider what Google Voice features you want your new phone service to have and what additional features could be available after you switch.
You'll need call blocking to stop spam phone calls. If you want to text from the number, check that the plan you select includes both talk and text. If you're managing multiple phone lines, look for providers that let you forward your inbound calls so you have the connectivity tools to work with your situation.
Some plans also offer helpful tools like voicemail transcription. While a voicemail-to-email feature may not seem like a must-have, it's one of the best voicemail hacks to get instant access to messages that would otherwise require a frustratingly slow process.
4. Is customer support available?
Another key downside of Google Voice is its lack of direct customer support. For individual users, the best way to get help with Google Voice is to post to the community forum. At best, this means that troubleshooting is inefficient. At worst, you could be left with problems you can't resolve.
You can fix this by switching to a Google Voice alternative. Look for a provider that offers full customer service access across a range of service times that include nights and weekends.
5. How is the reliability and voice quality?
An advantage of Google Voice is that you're using a service from a well-known company. You may not be aware of the reputation of alternative VoIP providers. Even if you've heard of companies like Skype or Vonage, you may not fully know their service quality.
A good approach is to look for a VoIP provider that has consistently been ranked highly. Reviews and rankings from publications like PC Magazine can help. Not only does it provide overall scores, but you can review individual factors such as reliability, call quality, and ease of use.
6. What are your phone number options with your new VoIP provider?
Google Voice isn't the only provider that offers a free local number.
Today's VoIP providers also let you choose between getting a new local phone number or continuing to use your current mobile phone number or Google Voice number. For business owners, there's even the option to get a toll-free number.
With the right provider, all of these phone number options are free. However, some companies will upcharge you or add on fees for these number options. Even though you may be willing to pay to get the phone number you want, it's not necessary because you can get them for free via services like Ooma.
7. How does the VoIP provider handle international calls?
For U.S.-based VoIP providers, it's common to have free unlimited calling with U.S. numbers paired with low-cost international calling. However, if international access is a priority to you, it's important to double-check the rates and access parameters.
Typically, VoIP providers will have international rates that are lower than traditional phone providers. However, there can still be a wide variety of costs. A rate comparison can help you find out which is the better deal. Why should you pay eight cents per minute to call Italy when you can pay two cents per minute?
8. Are small business VoIP options also available?
You may be only focused on residential phone service now. However, it can be helpful to know if the provider also offers small business options.
There are two reasons this is helpful to know.
First, if a provider also offers business phone service, it shows their level of commitment to communication technology. A lightweight provider may only offer small residential service. As a result, they may not be investing in the R&D needed to provide high-quality business phone systems, and you could have a lower-quality service.
Second, today's startup culture means you may be interested in a small business phone in the future. If you're already using a great provider, it's easy to add on a small business line. This can make it easy to launch a part-time catering service, shadetree mechanic company, or eCommerce brand.
Small business VoIP can offer smart technology at a very low cost. A virtual receptionist (sometimes called an auto-attendant) can provide callers with pre-recorded messages with information like business hours or today's menu. You'll have the ability to make conference calls, get an 800 number, use call recording, and more.