How to use your analog phone and fax with VoIP.
If your company has phone lines in place, is there a way to use a VoIP service? Some companies decide to use only analog or switch to VoIP. In reality, there is an excellent case to be made for using both types of phones.
Using an analog phone device with VoIP.
An analog phone with a VoIP combination gives you the best of both worlds. You get the cost savings of a VoIP phone and the familiarity of a phone you already have in place.
Some of your employees may have an analog phone in their homes. If you have a work-from-home policy in place, buying new phone hardware for all employees might not be in your budget right now. In that case, choosing a VoIP phone service that works well with existing analog phones may be a good bet.
Connecting a traditional analog phone to a VoIP service also gives you more options for long-distance calling. For example, you can get unlimited calls in the United States, Canada, and Mexico for a flat monthly price. In particular, a digital small business phone system can give you excellent unlimited calling to international locations.
Using an analog fax machine with a VoIP service.
While fax technology has become less common, there is still value in accepting fax transmissions. If your company has a fax number printed on your signage, business cards, invoices and other areas, customers may still send faxes. In that case, a traditional analog receiving fax machine and phone line is no longer your only option.
Instead, you can set up a fax machine with your VoIP system. For the best results, consider keeping a direct-dial phone number for the fax machine so faxes come through without interruption. By using your fax with a VoIP system, you can save money on paying for a separate traditional phone line. As with voice calls, you can send and receive faxes to long-distance phone numbers at your VoIP plan's low rate.
Phone service in rural areas: Traditional phone lines are not your only option
In the past, rural areas in America have had fewer high-speed internet connection options. As a result, some businesses wanted to keep their traditional fax number and analog phone lines. You might have overlooked making a switch to VoIP because of a lack of internet service providers in your rural area. There are options in many rural areas, to learn more about your options for rural internet service, see our article: The essential guide to rural internet providers.
How VoIP saves time and money compared to traditional phones.
Every time you add a new employee, you need to equip them with everything they need to succeed, including phones. Unfortunately, traditional phones take time to configure. You have to call your phone provider, discuss options and possibly buy a new phone. If there is a need to ship a new phone, that shipping process can further slow down your company's productivity. 
Using VoIP instead of a traditional phone service makes it much faster to set up employees with phones. The Ooma system is simple and easy to set up; there's no need for a technician to visit. Your employees can even use their own smartphones with the Ooma mobile app. Alternatively, employees can make and receive calls with their laptop and a headset. 
Once your employee has been set up with a digital phone system, they have multiple ways to stay connected. For example, they may have an analog phone at home that they want to use for work. They can easily connect that phone to the digital phone system. By letting employees use an existing analog phone they already know how to use, they will become productive faster. 
One more way VoIP improves your productivity: A virtual receptionist.
The traditional phone only works well if there is somebody there to pick up the call. Sure, you can direct calls to voicemail, but what if there was a way to provide a better customer service experience? That's why a virtual receptionist is helpful, a key feature available through the leading VoIP systems.
Ooma's virtual receptionist improves your customer experience in a few ways. You can automatically set up business hours-based messages. For example, if your company closes at 5:00 p.m., then you can present different messages to customers after hours when they call in. In addition, a virtual receptionist gives your customers a fast and easy way to get help when they need it (e.g. "Press 2 for repairs."). With a virtual receptionist in place, you don't have to worry about losing track of important customer calls.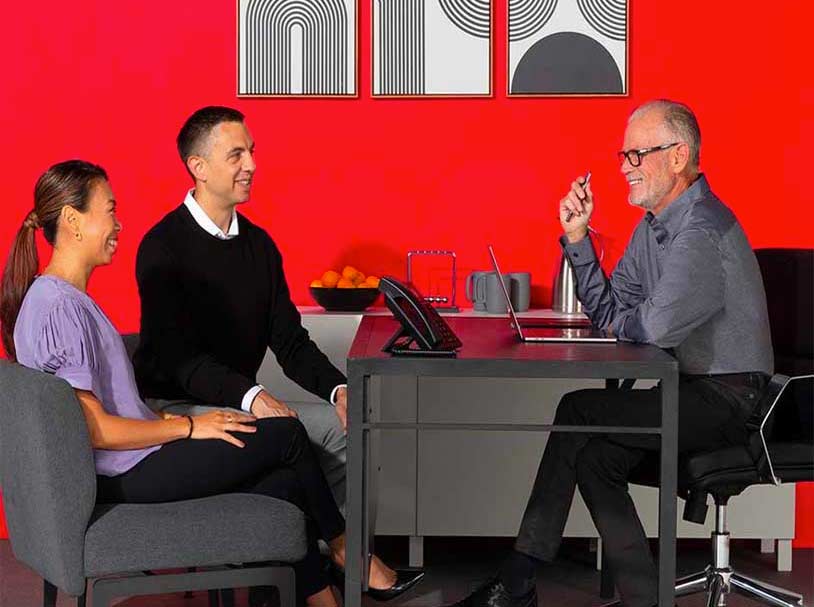 Learn more about how Ooma Office can help your business.
Thank you!
An Ooma Office Sales Representative will be in touch shortly.
866-573-0707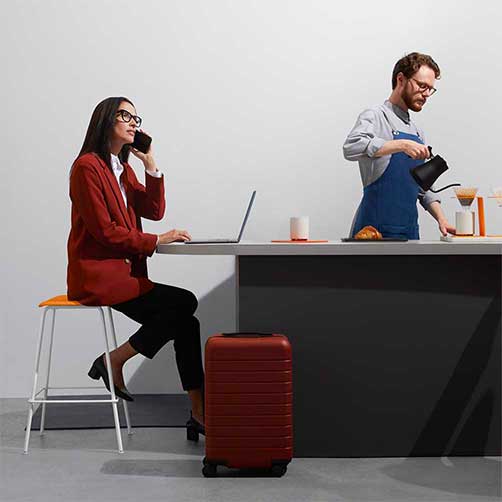 Learn more about how Ooma Office can help your business.
Just call 877-621-0515 or click this to CHAT. Or, fill out this form and someone will reach out to you shortly.